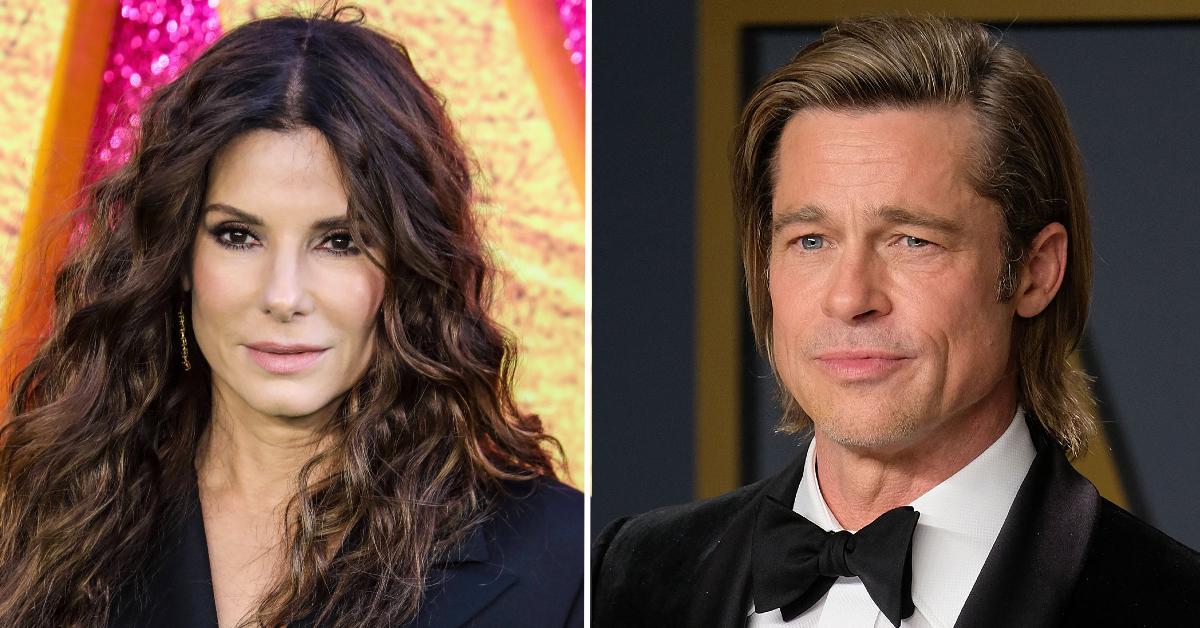 Sandra Bullock Reveals How She Convinced Brad Pitt To Make A Cameo In Her Movie 'The Lost City'
While Sandra Bullock, Channing Tatum and Daniel Radcliffe have been front and center to promote The Lost City, moviegoers know that none other than Brad Pitt makes a quick cameo in the adventure flick— and just recently, the mother-of-two revealed she was the one who got the handsome actor on board!
Article continues below advertisement
The actress recalled how it all went down while appearing on the Australian talk show The Project.
"Janine Thompson, who has been doing my hair for centuries on films, does his hair. And he asked her to call me and ask me to do him a favor. And I called her and said, 'Since I said yes, can you get in his ear and ask him to do our film?' And he said yes!" she shared. "There is nothing sexy about it. Hairstylists hold all the power in Hollywood."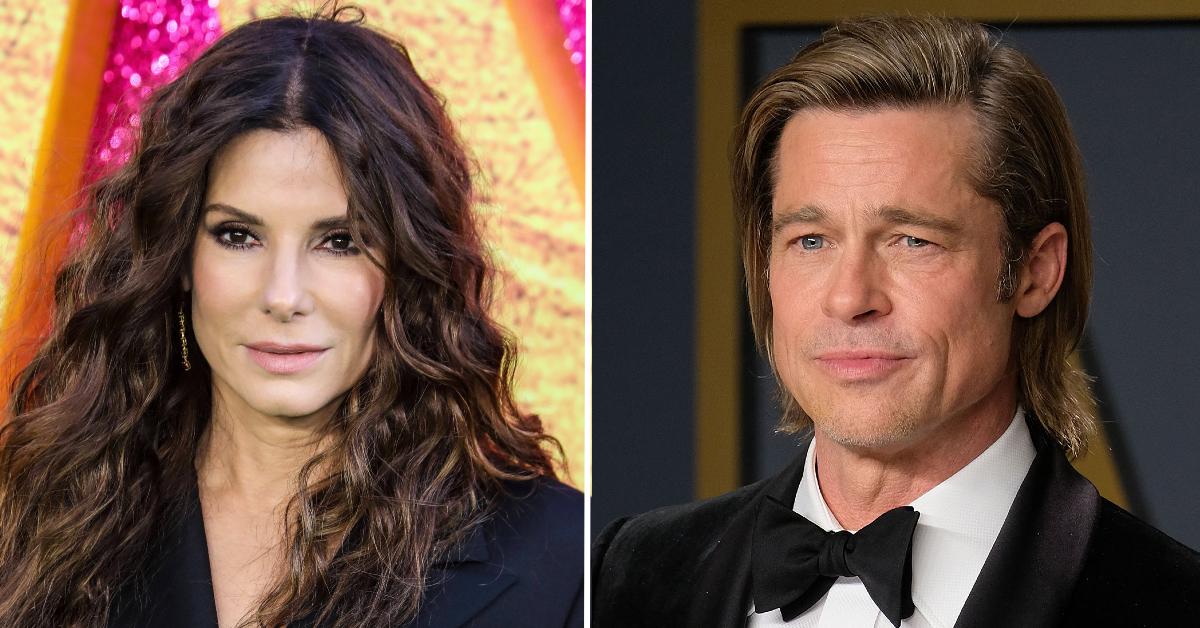 Article continues below advertisement
While chatting about the A-lister's scenes in the movie, Bullock was asked if there are any Hollywood stars she wouldn't ever want to appear in her films, to which she offered a humorous response.
"I have a no a**hole policy. Because we didn't want to say d**k and make it male and one-sided. What's the female equivalent? No vagina heads?' That doesn't have the same energy," she cracked. "We had a very strict no a**hole policy, my producer and myself. We had a couple of them and we sent them home."
It just so happens that the cast got along great, with Tatum sharing a few TikToks of them on set, while the Blind Side star admitted that she was pleasantly surprised when she first met Radcliffe.
"I just came to really admire and like him so much, because he was not at all what I expected him to be," shared the Oscar winner. "I thought he'd be some narcissistic, entitled child actor who's grown into an adult who would just come with all kinds of drama and he was nothing even close to that."
Article continues below advertisement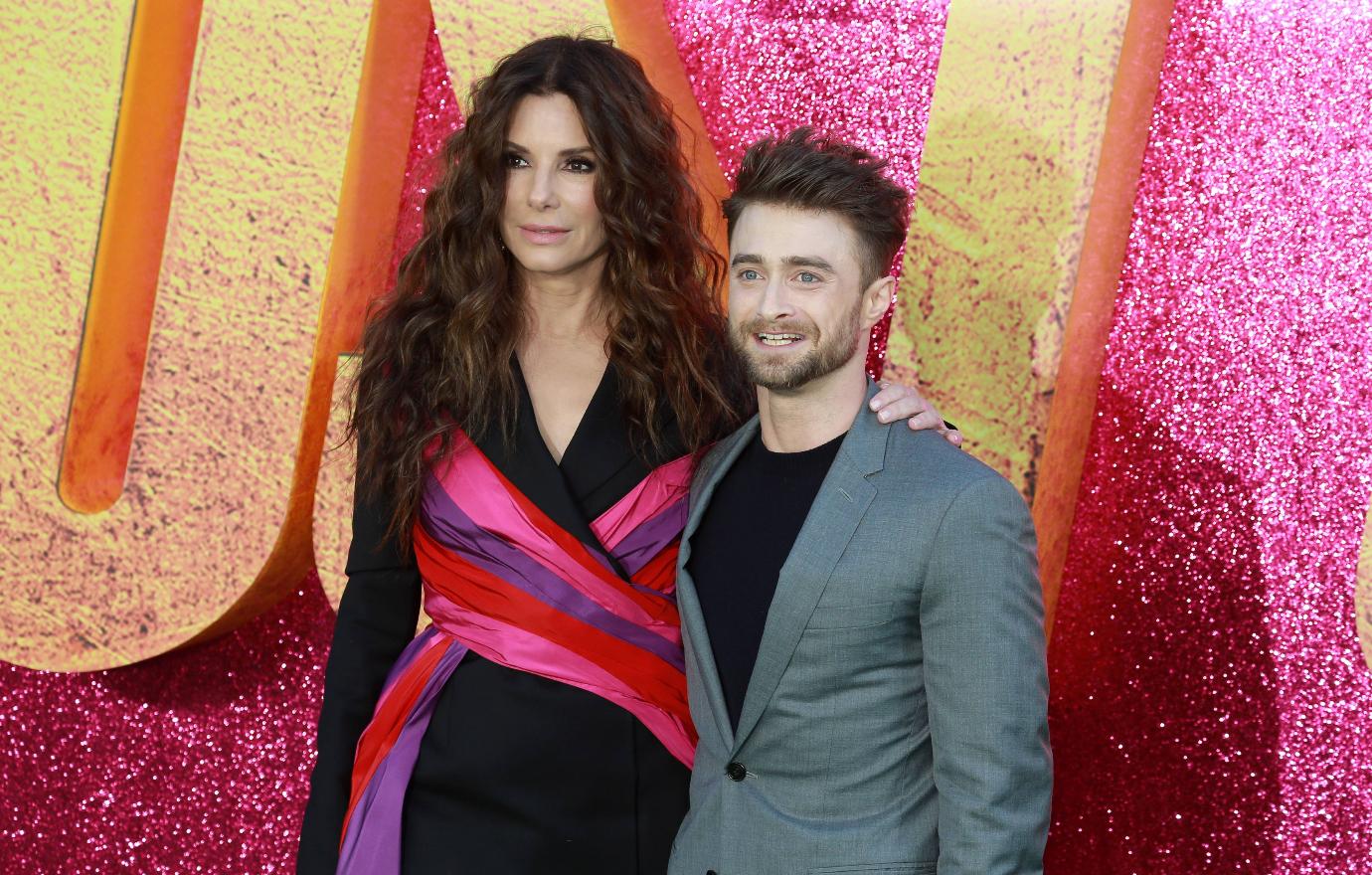 The Harry Potter led has said that his girlfriend,Erin Drake, was even more excited to cross paths with Bullock than he was.
"Erin had been out with me on set for some of the film but because of COVID stuff, she hadn't actually been able to come to the set. And she's a very big fan of Sandra's, as we all are," he noted. "At the premiere the other night, I was like, 'We have to make sure you meet.' And they did. It was very, very exciting."