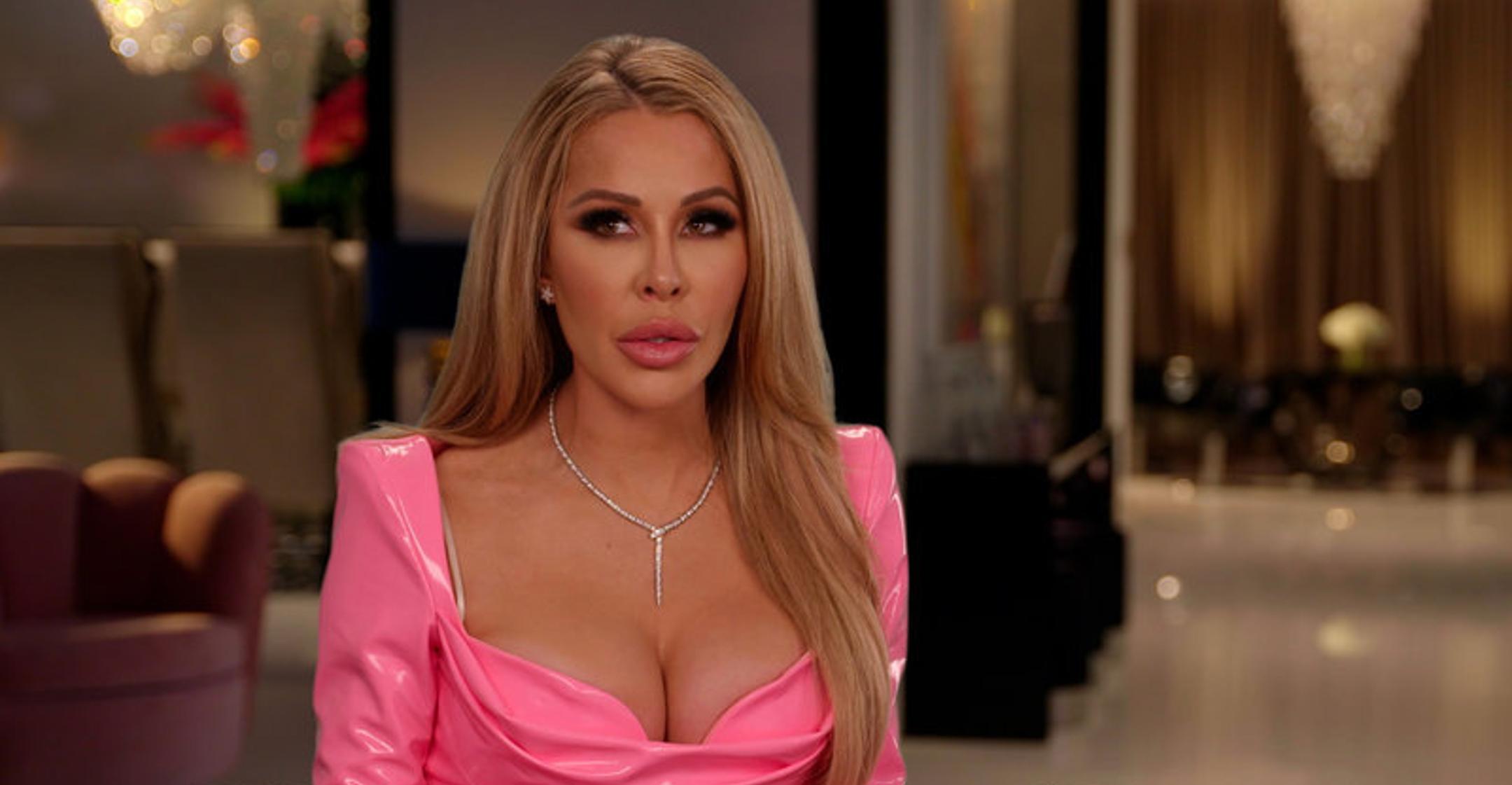 'Real Housewives Of Miami' Star Lisa Hochstein Is Having Her Facial Fillers Dissolved, Admits She Was 'Addicted' To Procedures
Reality star Lisa Hochstein can admit when she makes a mistake.
The mom-of-two — who's now back in the spotlight thanks to the revival of The Real Housewives of Miami — looked back at her beauty blunders while chatting with Page Six.
Article continues below advertisement
"I did go overboard when we first opened our Medspa because everything was so accessible to me," she explained. "I probably put too much of everything in my face and I probably stopped doing all of that in the past two years. I've actually removed a lot of filler. It's a work in progress."
On a recent episode of Watch What Happens Live, she estimated that she's had around 60 percent of the fillers dissolved.
"I definitely had an addiction. And watching the show, I saw it and I was horrified," the former Playboy model confessed. "It was a huge mistake. I feel like I'm looking more like myself, and that's great."
Article continues below advertisement
Since then, she's learned that injections aren't the answer if you're trying to achieve a youthful look.
"I really think lasers and peels [work better]," the reality star revealed. "A little bit goes a long way."
Article continues below advertisement
She's also underwent surgery for her body, including two breast augmentations — but she knows she's not the only lady in town to have done so, as she said that Miami locals are very "conscious" of their appearance.
"In Miami, it's hot all year round. You're on the beach all year round. You can wear little clothing all year round," she noted. "There's a lot of body work in Miami. [But] there's a lot of everything work in Miami!"
Despite being happier with her looks, Hochstein prefers to view RHOM episodes alone instead of throwing a watch party.
"I like to watch them by myself because I need to digest what's happening and what I'm seeing," she told Entertainment Tonight. "We [the cast], of course, get the episodes a little bit before everyone else just so we can kind of talk ourselves off the ledge a little bit, but all in all I'm OK with what I'm seeing so far and I'm not horrified yet."