Honesty Hour! Amy Schumer Reveals She Got Liposuction & Had Her Face Fillers Dissolved
As candid as ever! Amy Schumer revealed that she decided to get fillers in her face — but she disliked her new appearance so much that she's had them removed.
Article continues below advertisement
"I tried getting fillers. Turns out I was already full," the actress quipped in her Instagram caption, which showed her with cream on her cheeks. "Thank God you can dissolve them I looked like #malificent [sic]."
She also gave a shout-out to her doctor.
In the comments section, her friends and fans assured her that she didn't need any artificial enhancements.
"You are so beautiful! No fillers needed," wrote Wedding Crashers star Isla Fisher.
Article continues below advertisement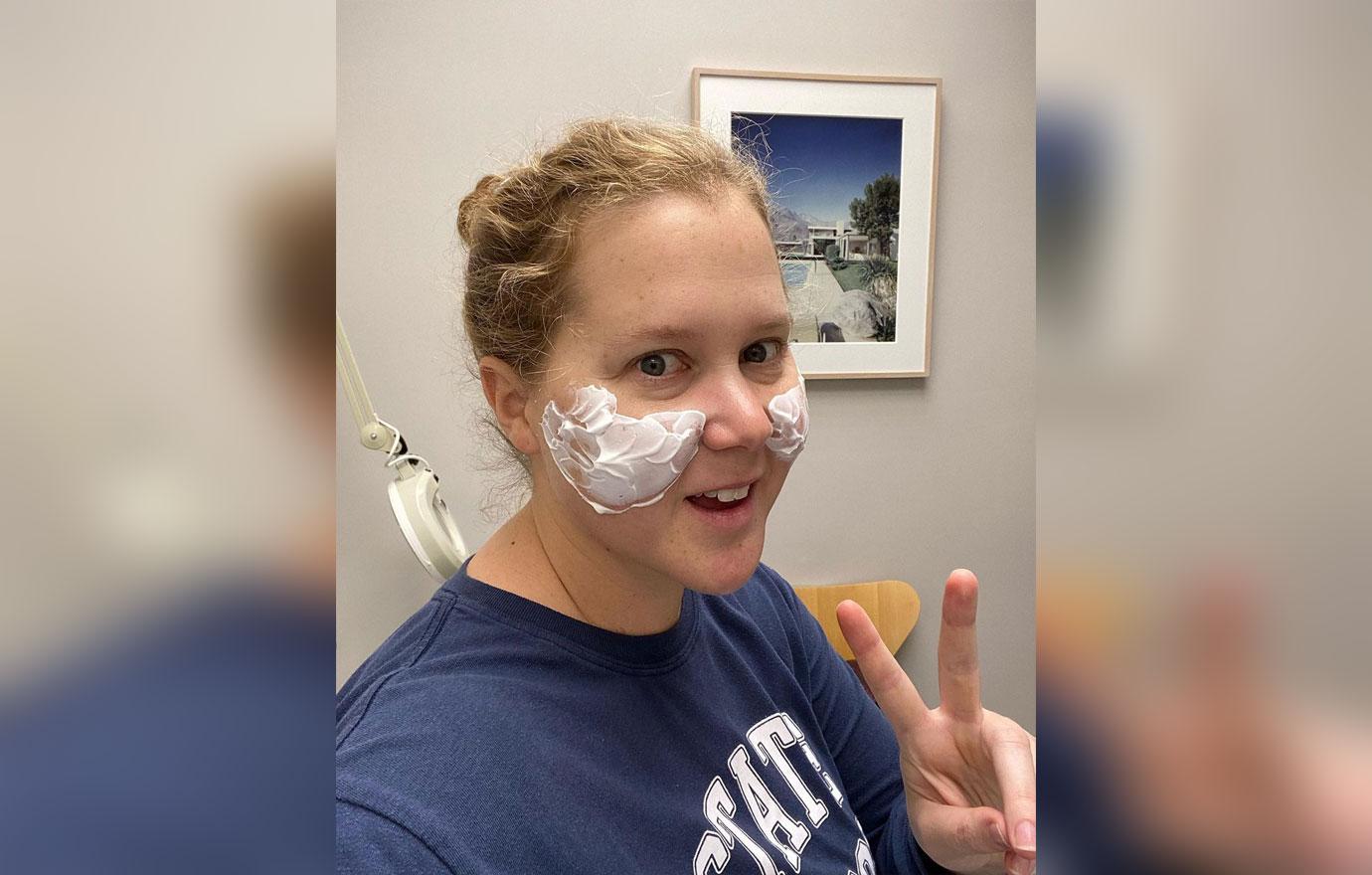 Makeup artist Gita Bass commented, "Fillers?? Amy no! You have the best skin!! Stop the madness."
Comedian Darlene "Dee" Demorizi revealed that she also underwent a procedure, and just like Schumer, she's not too fond of the results. "Give us updates! I tried the filler s**t and it looks like my face has abs!" she wrote. "Thinking of dissolving too!"
Article continues below advertisement
Though the mom-of-one has never been one to conform to Hollywood's beauty standards, she admitted that "turning 40" changed her opinion on things, which is one of the reasons she recently had liposuction.
"I want to feel the best I can about myself," she explained. "It's a lifelong thing."
"I got lipo and had a great experience doing that," the Trainwreck star continued. "I used to really judge about people getting work done. Now I'm like, do everything you can to love yourself exactly as you are but once you hit 40 and have a c section do whatever the f**k will make you feel best!"
Article continues below advertisement
Schumer also had her uterus and appendix removed earlier this year due to endometriosis, which caused her "lifelong pain."
"I'm feeling really hopeful, and I'm really glad that I did it. I am already a changed person," she insisted after the successful operation. "I am busting with joy for the new energy I have to be with my son."
Before the surgeries, the comedian revealed that she and husband Chris Fischer were trying to have a second child, but she hasn't confirmed whether or not they still plan to expand their family. They're currently parents to son Gene, 2.