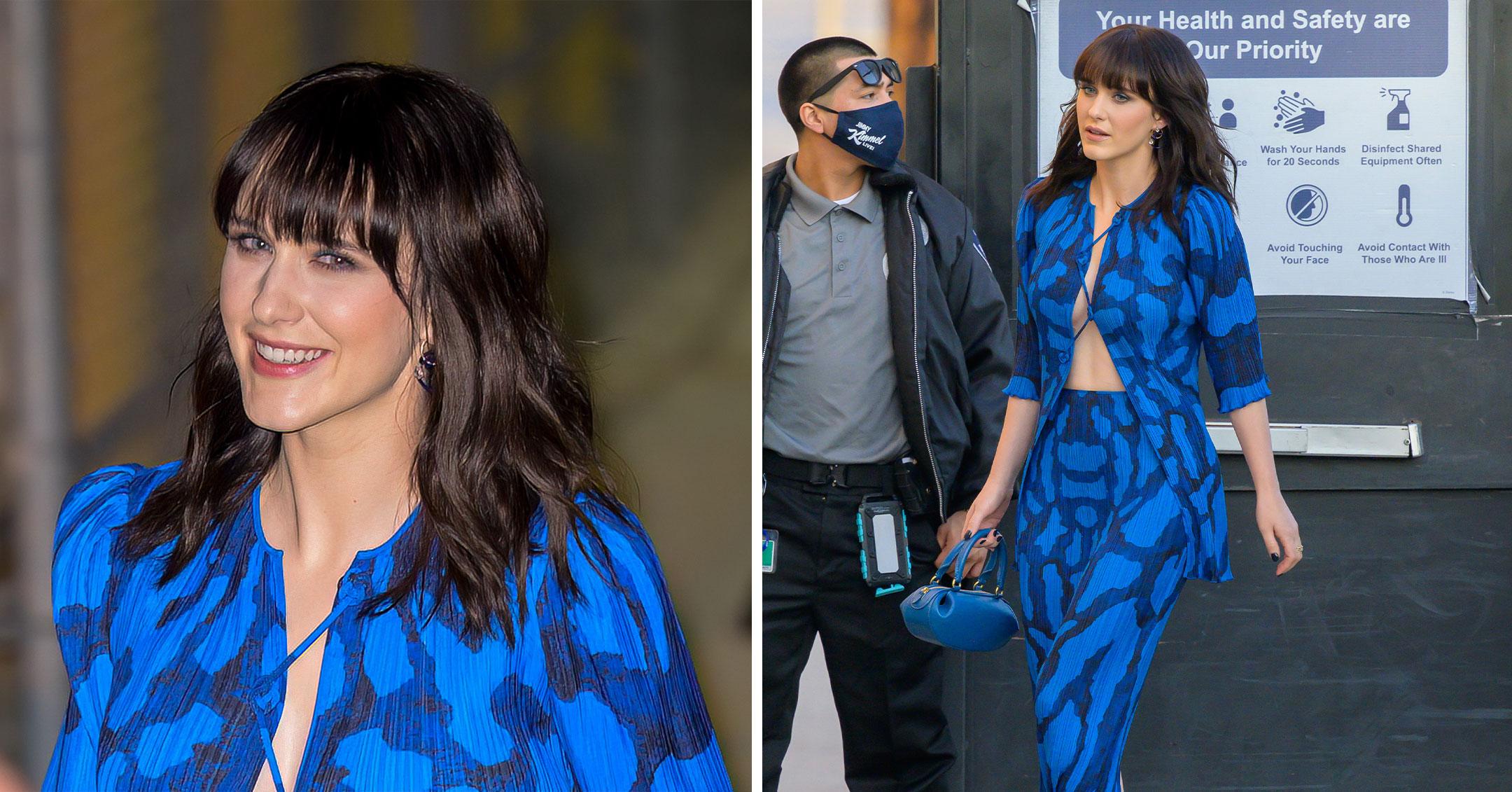 'The Marvelous Mrs. Maisel' Lead Rachel Brosnahan Promotes Season 4 In A Skin-Baring Top & Matching Maxi Skirt — Pics
Actress Rachel Brosnahan has returned to the spotlight with a bang!
On January 19, the star made her way to Jimmy Kimmel's show, where she gave the scoop on the fourth season of The Marvelous Mrs. Maisel, which starts streaming on February 18.
Scroll down to see the head-turning outfit she wore for her appearance.
Article continues below advertisement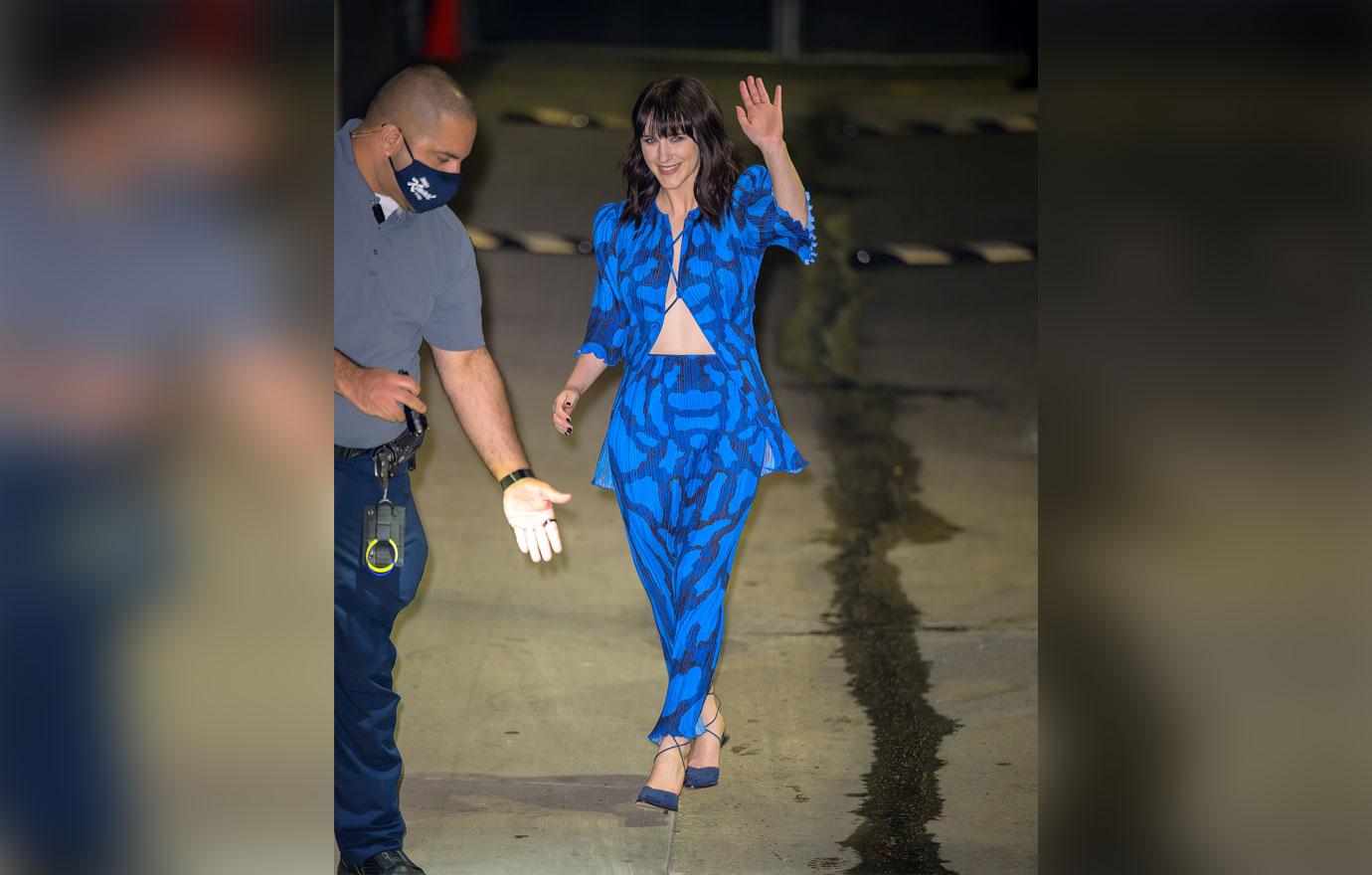 The brunette babe's shirt had a lace-up design on top, leaving most of the tunic open. She also wore a matching maxi skirt and pair of blue suede pointed-toe heels.
The Emmy winner's locks were styled in waves, and she also rocked some new bangs.
Brosnahan noted that about two years have passed since the third season of her comedy aired. "Time is a flat circle now," she joked.
"It's the most time we've ever had off between seasons. I think the most notable difference ... we were so happy to see each other again, but we went away and we all got a little slower," she shared of table reads. "Everyone got to breathe and rest and take a nap, and so when we came back the pacing was kind of off."
Article continues below advertisement
"Tony Shalhoub said it best," she noted of her costar. "He was like, 'The words come out of my mouth and my brain is two beats behind them.'"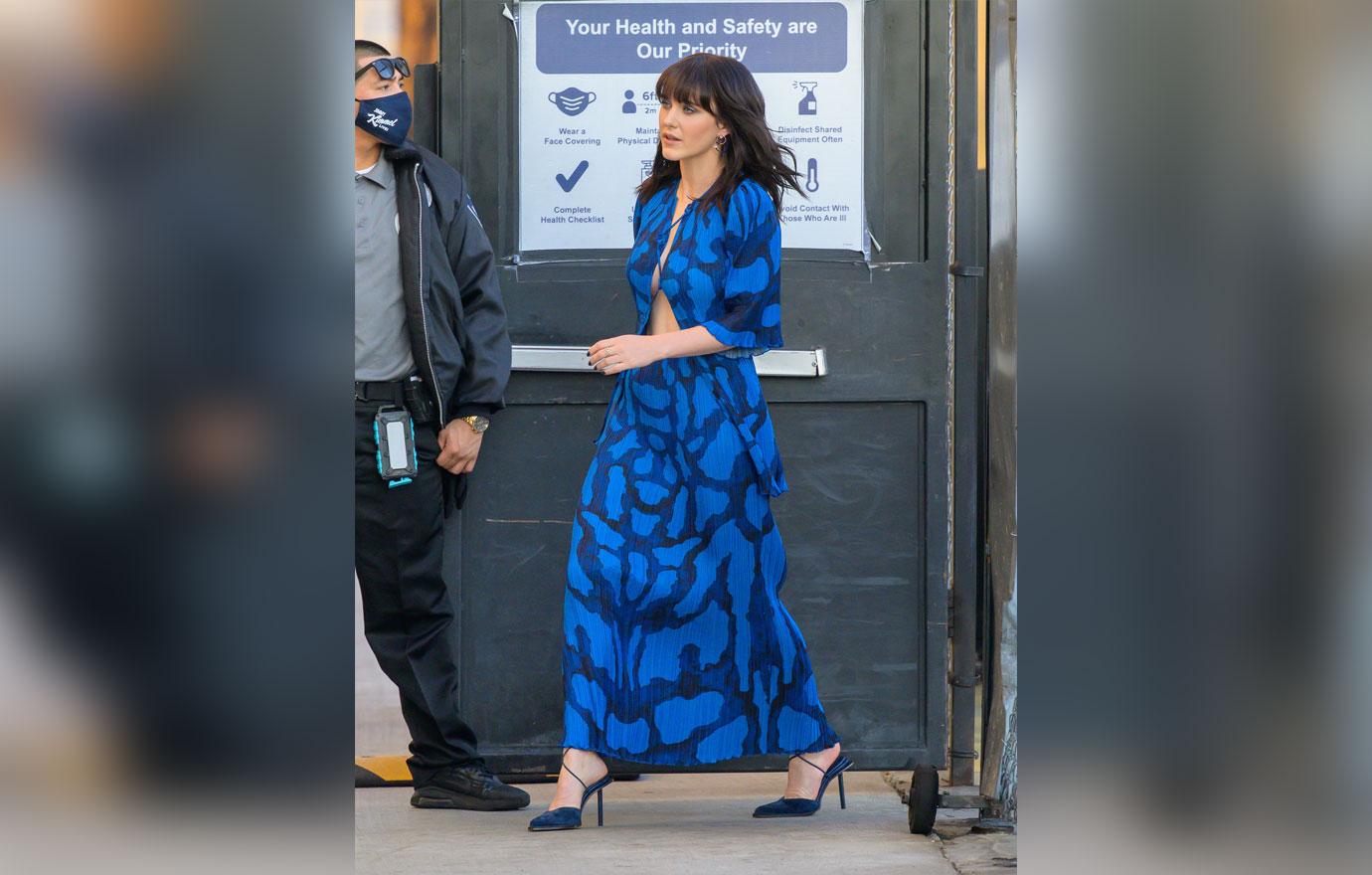 The A-lister gave some insight into the new episodes when she stopped by James Corden's talk show.
"We left the end of last season with Midge on the tarmac, she's really screwed up, and she's been left by Shy Baldwin," she recalled. "We kind of pick back up right there."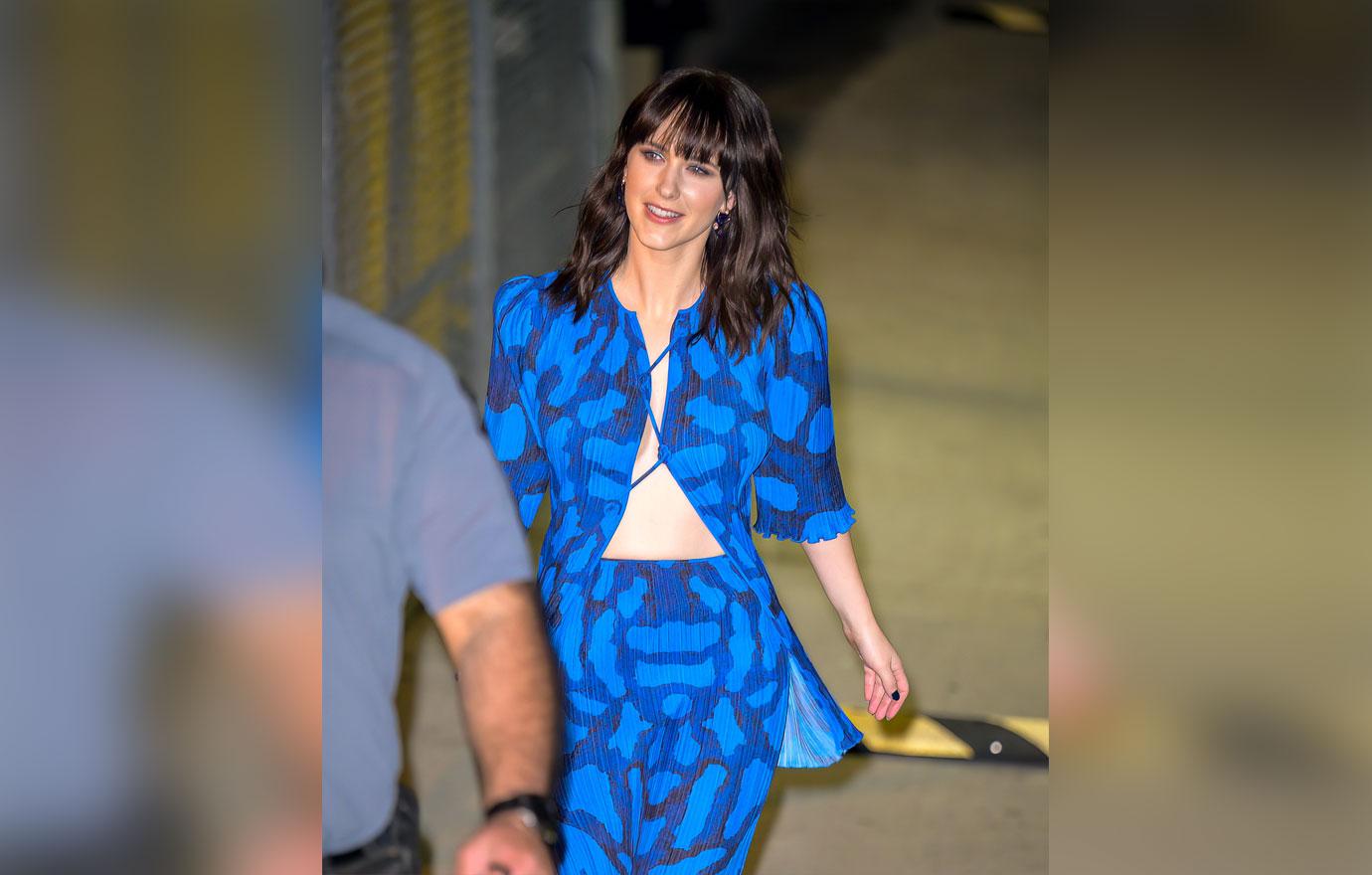 "This a season about ... you know, in season 1, we found Midge at rock bottom. She stumbled into this career as a comedian, she mostly just had a series of long breakdowns that were very funny on stage. She began to hone her craft and figure out how to perform for different audiences, and I think her feeling is it didn't work out so well for her," the actress explained. "So this is a season about her sort of digging into who she is, and not apologizing for her own voice ... deciding that she is her best when she is herself."