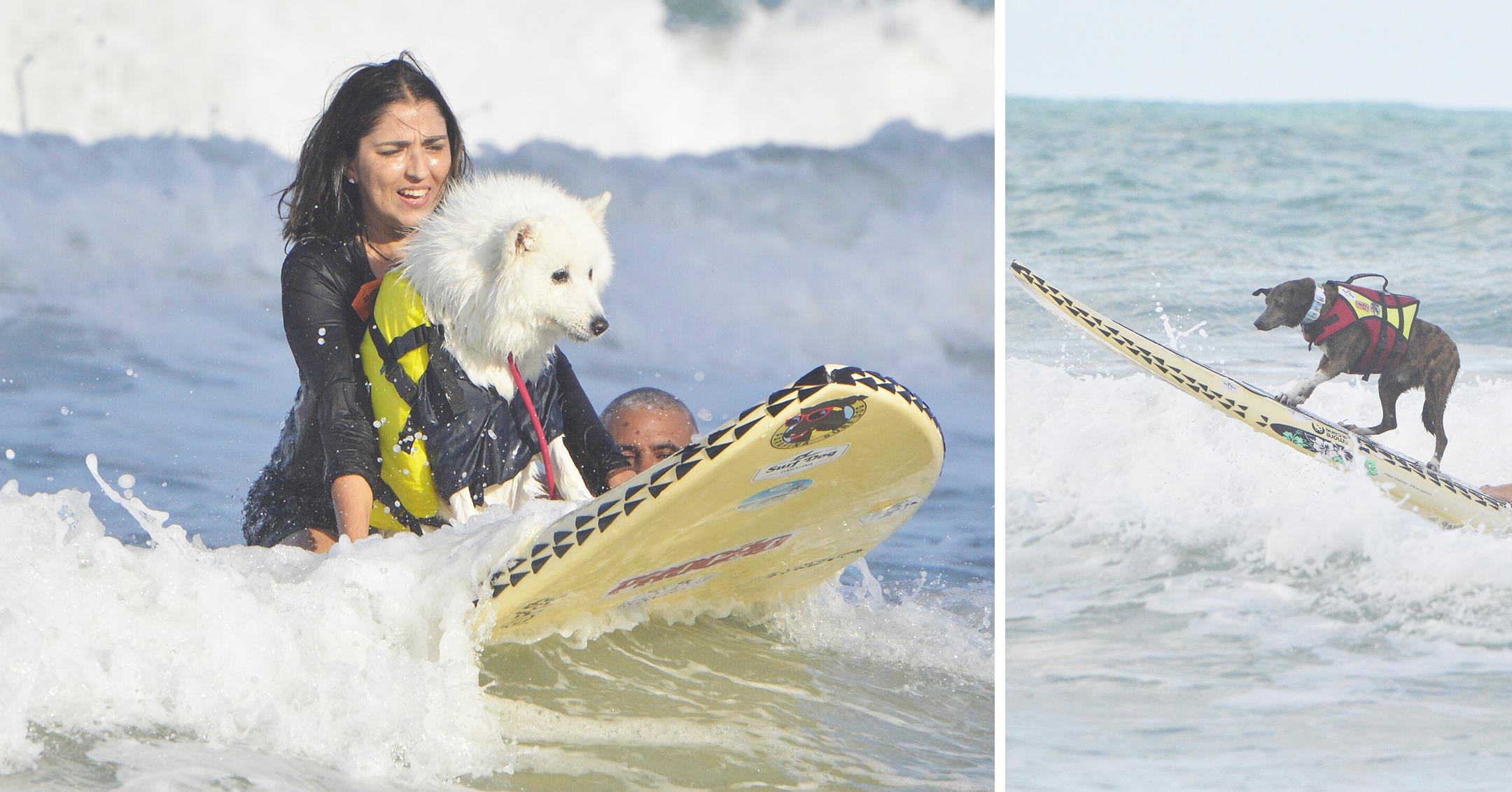 Pups & Their Owners Show Off Their Skills At Brazil's Surf Dog Festival — See Pics From The Canine Competition!
While everyone in America was busy stuffing their faces over Thanksgiving weekend, the people and the dogs of Brazil were catching waves!
That's right — on November 27, the Surf Dog Festival took place in Miami Beach, which is located in Natal, the capital of Rio Grande do Norte.
Article continues below advertisement
The fun competition sees dogs and their owners (or instructors) take to the water using a board that's made with a special rubber to prevent the pooches from slipping. The canines — especially the beginners — also wear life jackets for an extra layer of security.
Keep scrolling to see the four-legged athletes in action!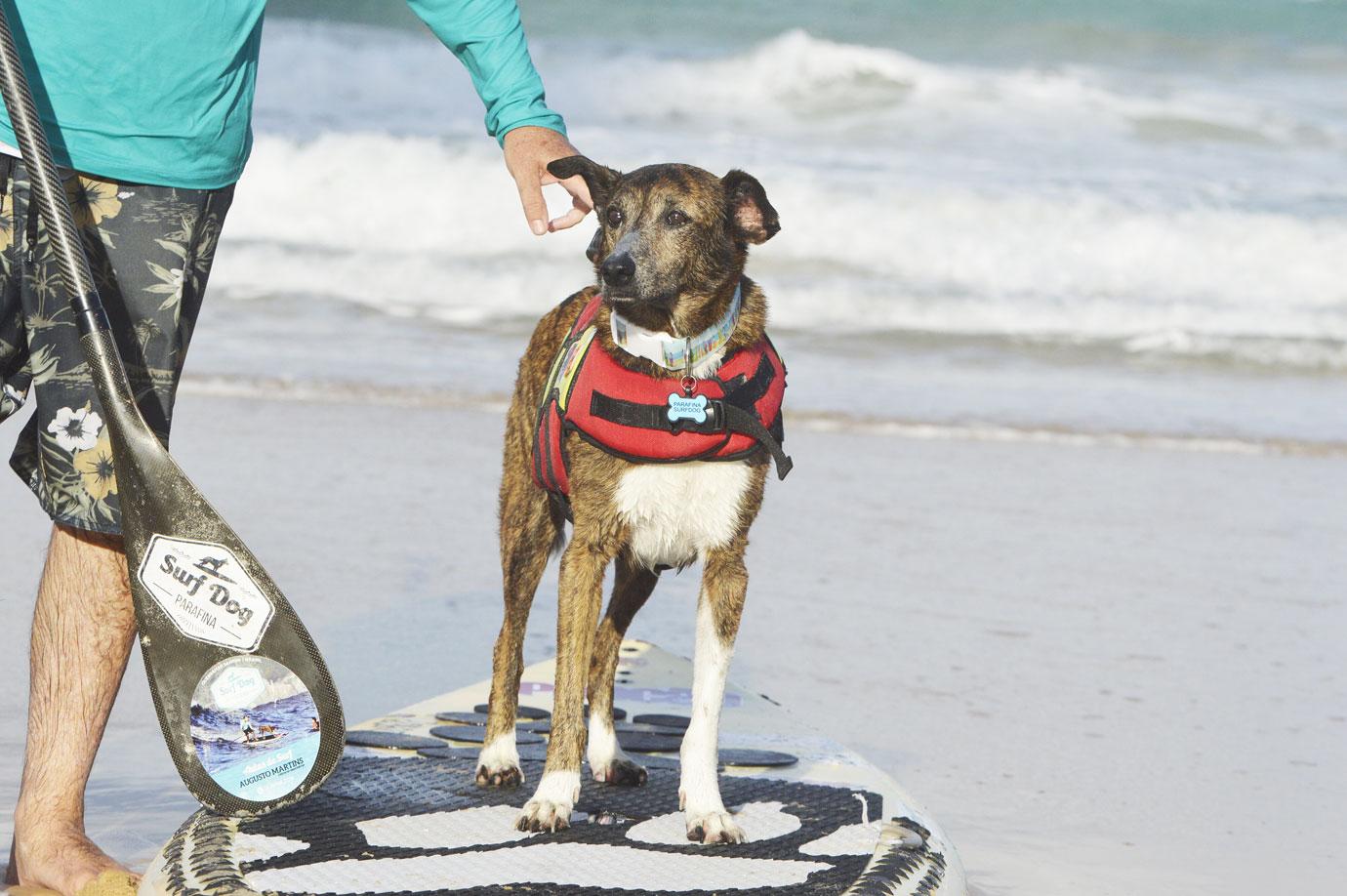 Top dog! This year's winner was the adorable Parafina and their owner Augusto Cesar.
"I'm really excited," Cesar said. "I'm very grateful for being here and having won this title." The pair had won medals at previous World Championships.
Article continues below advertisement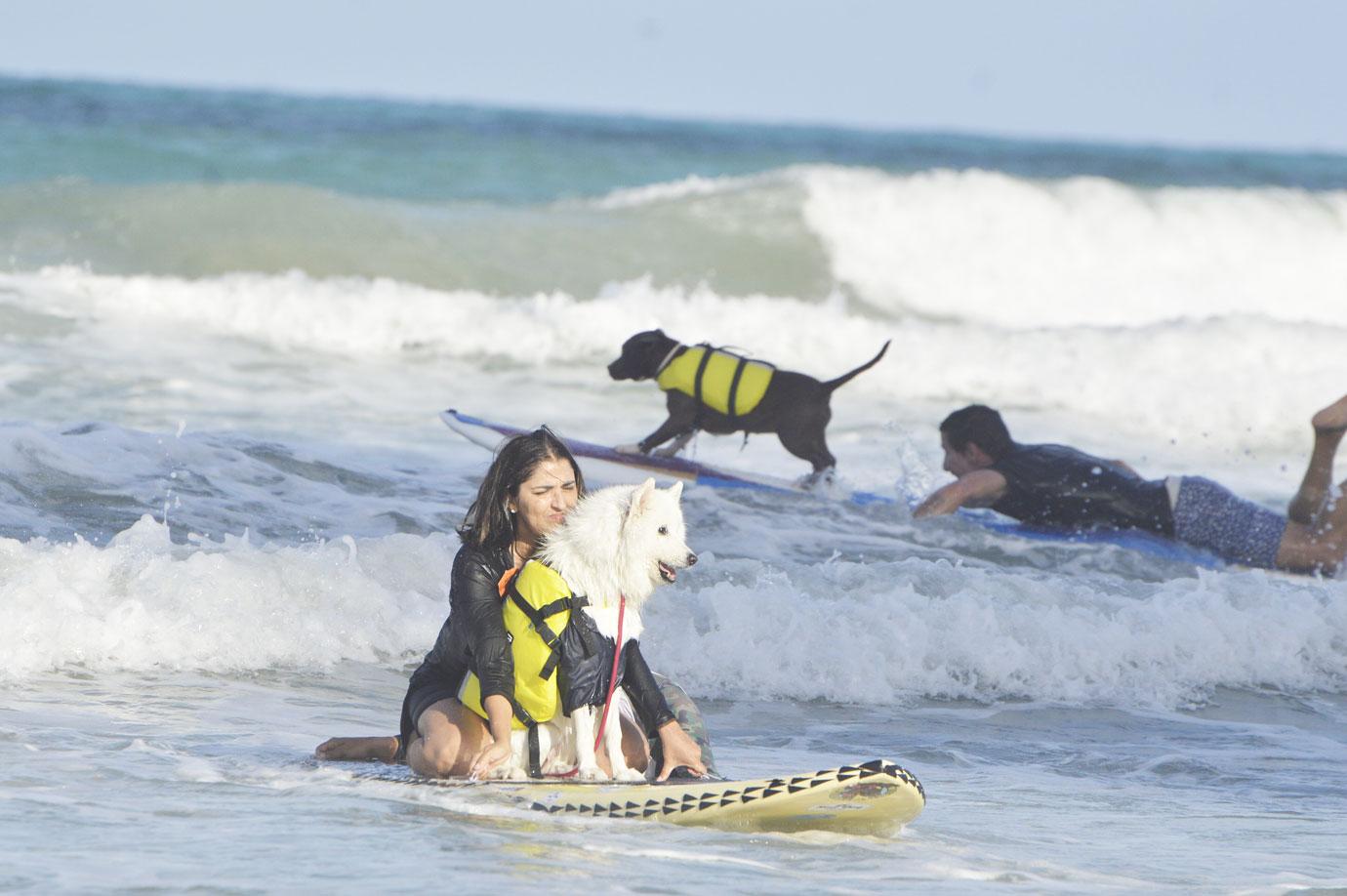 "Bringing a competition like this, still little known by the people of Rio Grande do Norte, and suddenly seeing a significant movement on the beach, it's an incredible feeling that yes, it worked," gushed Jacqueline Cordeiro, the organizer of the Surf Dog Festival.
Article continues below advertisement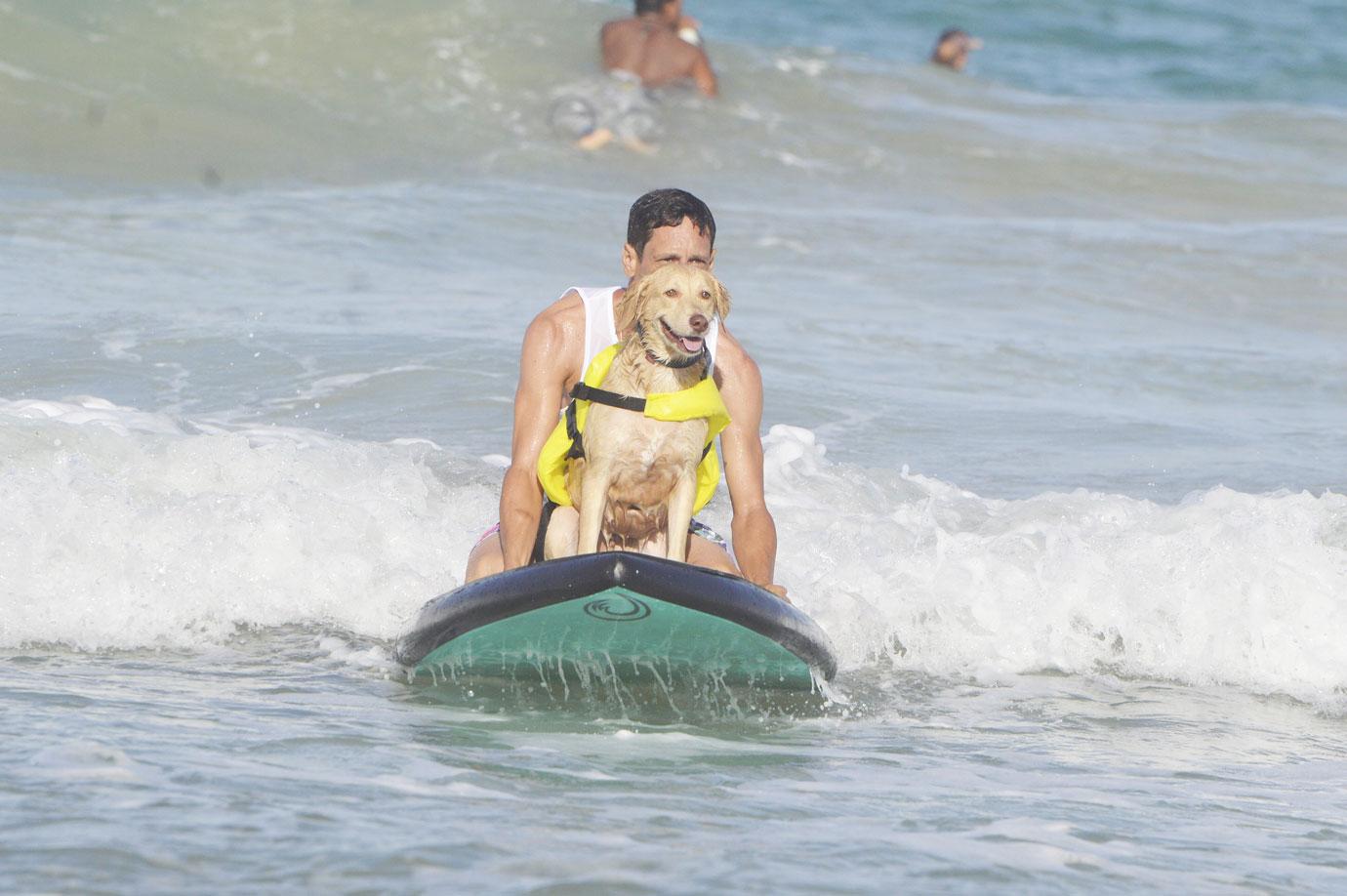 Participant Ivan Moreira (not pictured here) explained to the press how he and his dog Bono came about the activity.
"My idea was to buy a paddle board to start rowing and do a little physical activity. Bono got on my board and it was something amazing," he recalled. "The first time he got on the board he wagged his tail and started barking. His happiness on the board started gaining other people's attention. My dog has such a good time on the board!"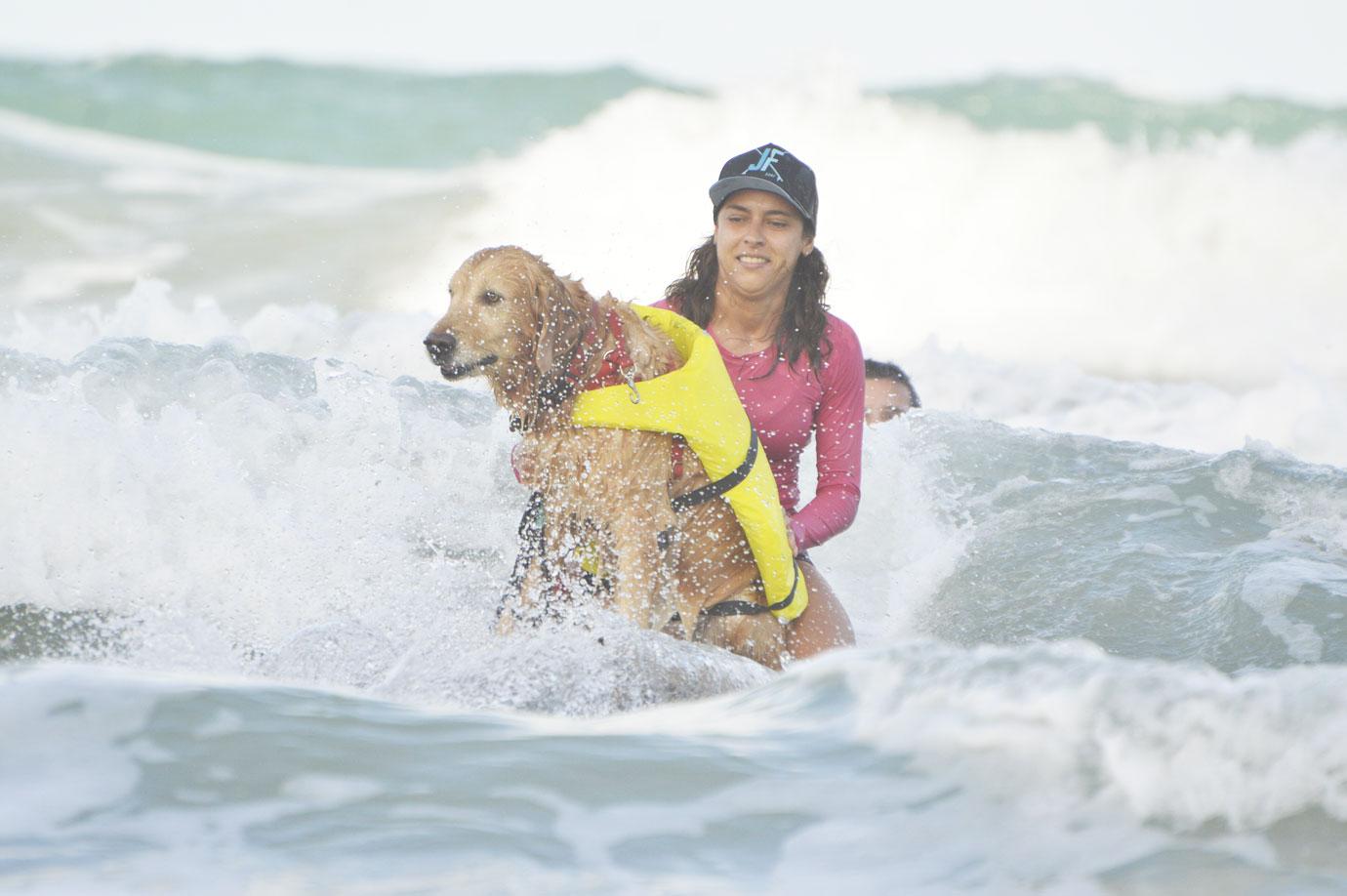 There are several safety measures in place, including professionals in the water and a veterinarian team standing by.
Article continues below advertisement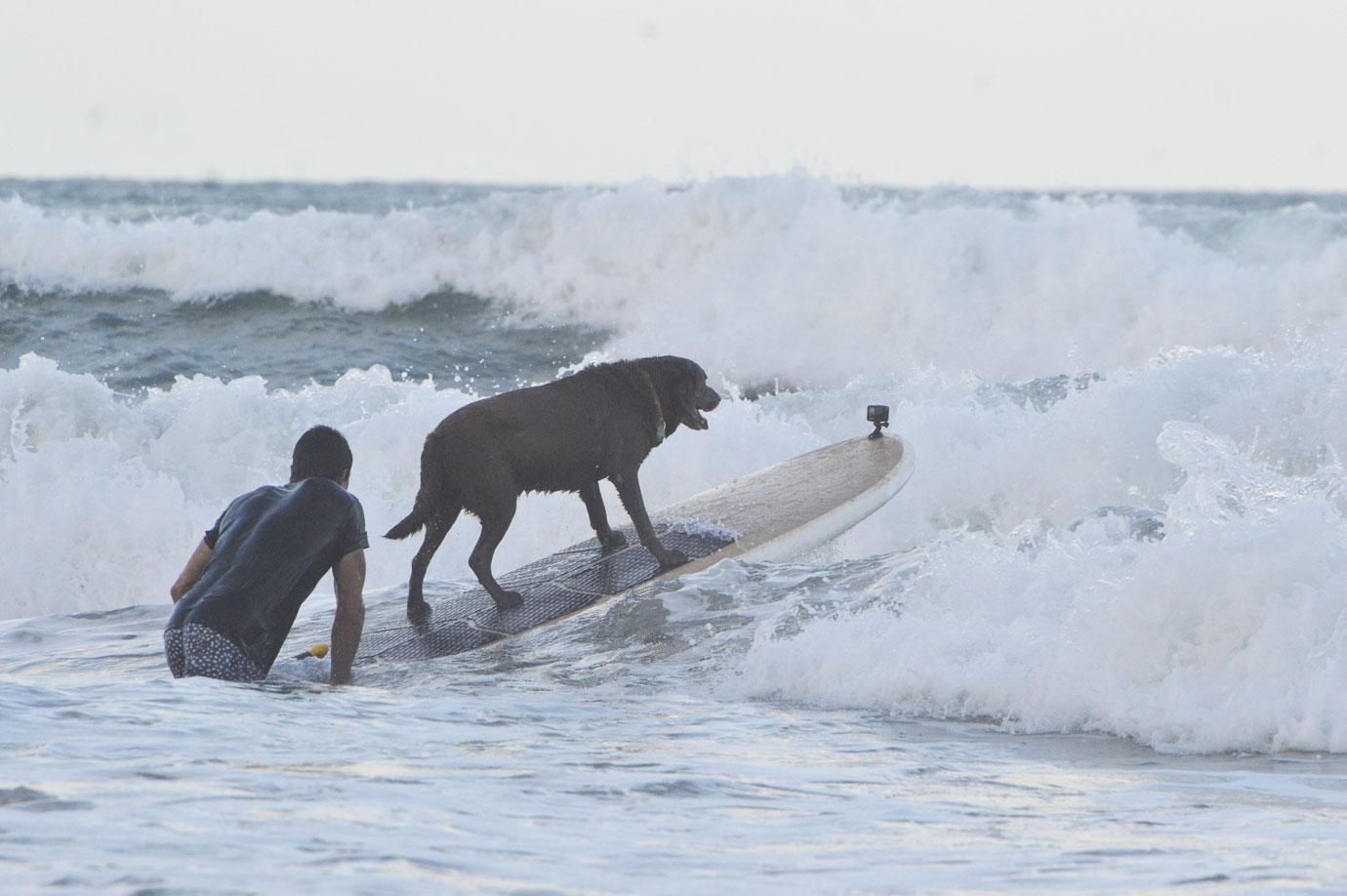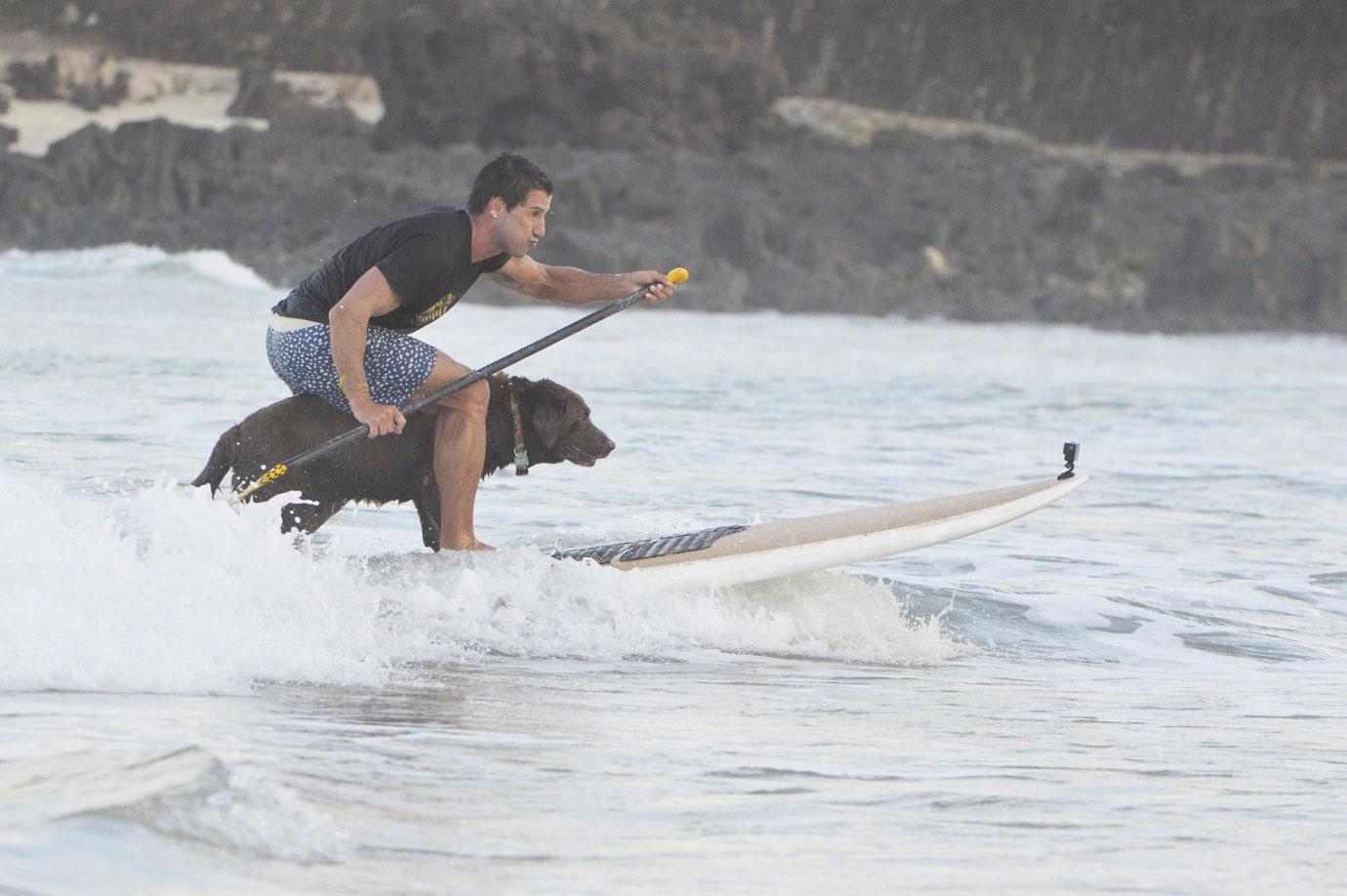 In September, the 12th annual Surf City Surf Dog Competition was held in Huntington Beach, Calif. Stay tuned for next year's event!