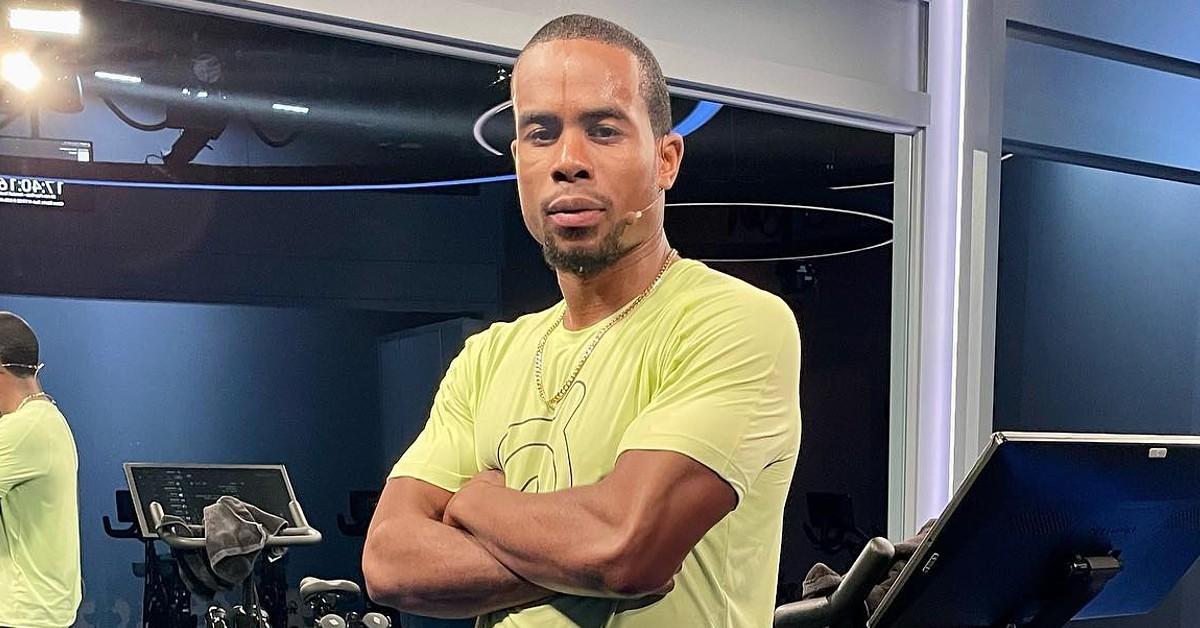 Exclusive: Peloton's Alex Toussaint Reveals How He Wakes Up 'With a Sense of Purpose' and Stays Motivated: 'Quitting Is a Luxury I Can't Afford'
Believe it or not Alex Toussaint, who is a Senior Instructor at Peloton, doesn't always feel ready to tackle the day, but in order to get over that slump, he changes his mindset.
"I know what it feels like to wake up and be in that dark mental space of life — and now that I've done enough work on myself and am surrounded by people who have put enough light and comfort into my life, quitting is a luxury I cannot afford," the 31-year-old, who is one of Applegate's "Feel Good" Pros, exclusively tells Morning Honey. "I wake up with a sense of purpose that I have to do right for other people. So even the days I wake up and I'm not motivated, my discipline to my purpose allows me to carry on."
Article continues below advertisement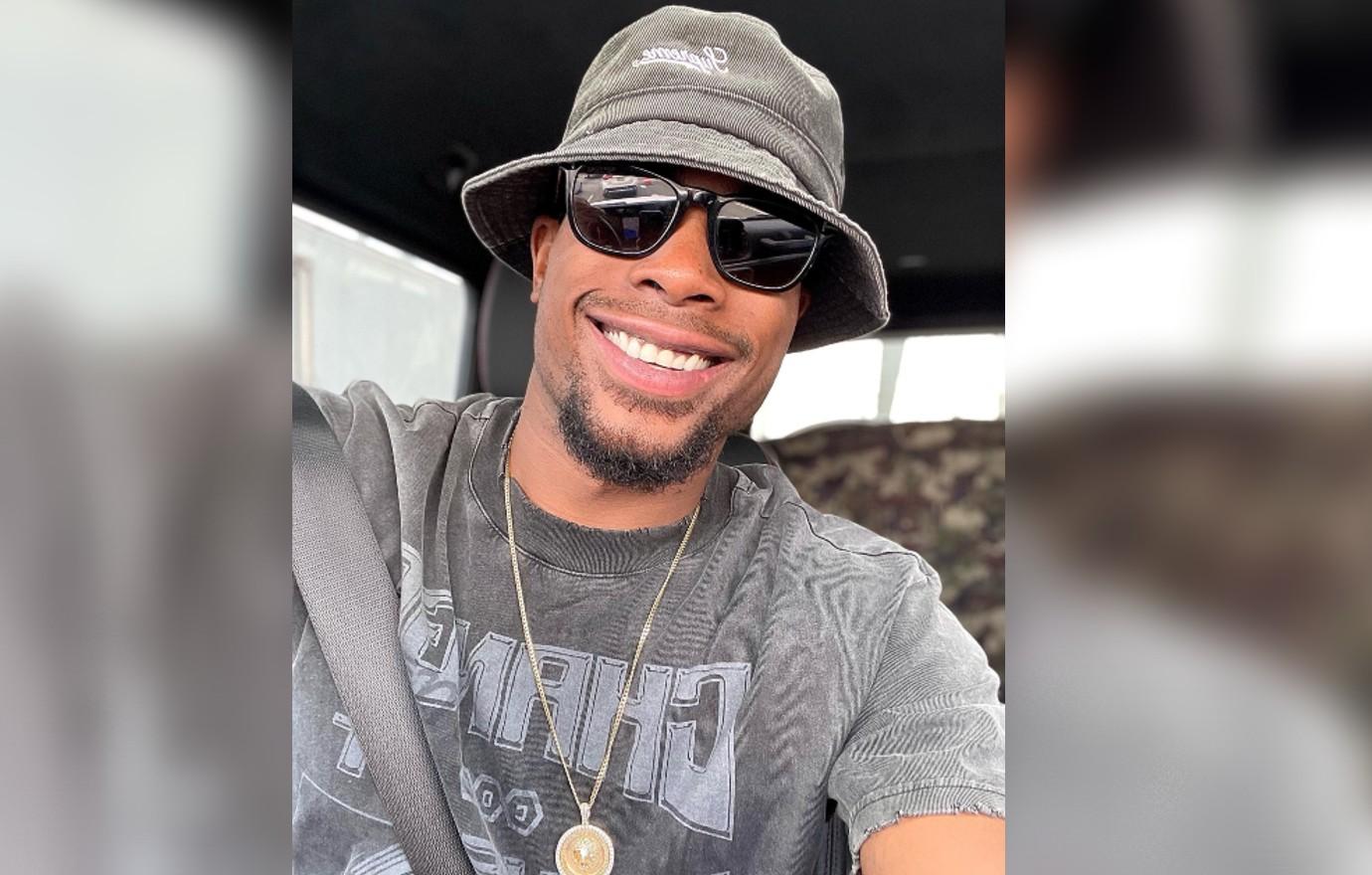 "I'm a regular human like everybody else. I wake up and maybe I don't want to work out, but then I think about the purpose and how many people are relying on me to get out of that bed and show up," the fitness instructor, who has been leading Peloton classes since 2015, continues. "I want to be the best version of myself, always, as that gives me the ultimate level of motivation."
Article continues below advertisement
Ultimately, Toussaint feels blessed to help others along the way. "One of the things I pride myself on is that it's never been about me; it's always been about we," he says. "Every time that somebody says, 'Hey, I love your class' or, 'You helped me through this dark time,' I walk away with more motivation to get back onto the bike or the treadmill and go that much harder. It fuels me, honestly."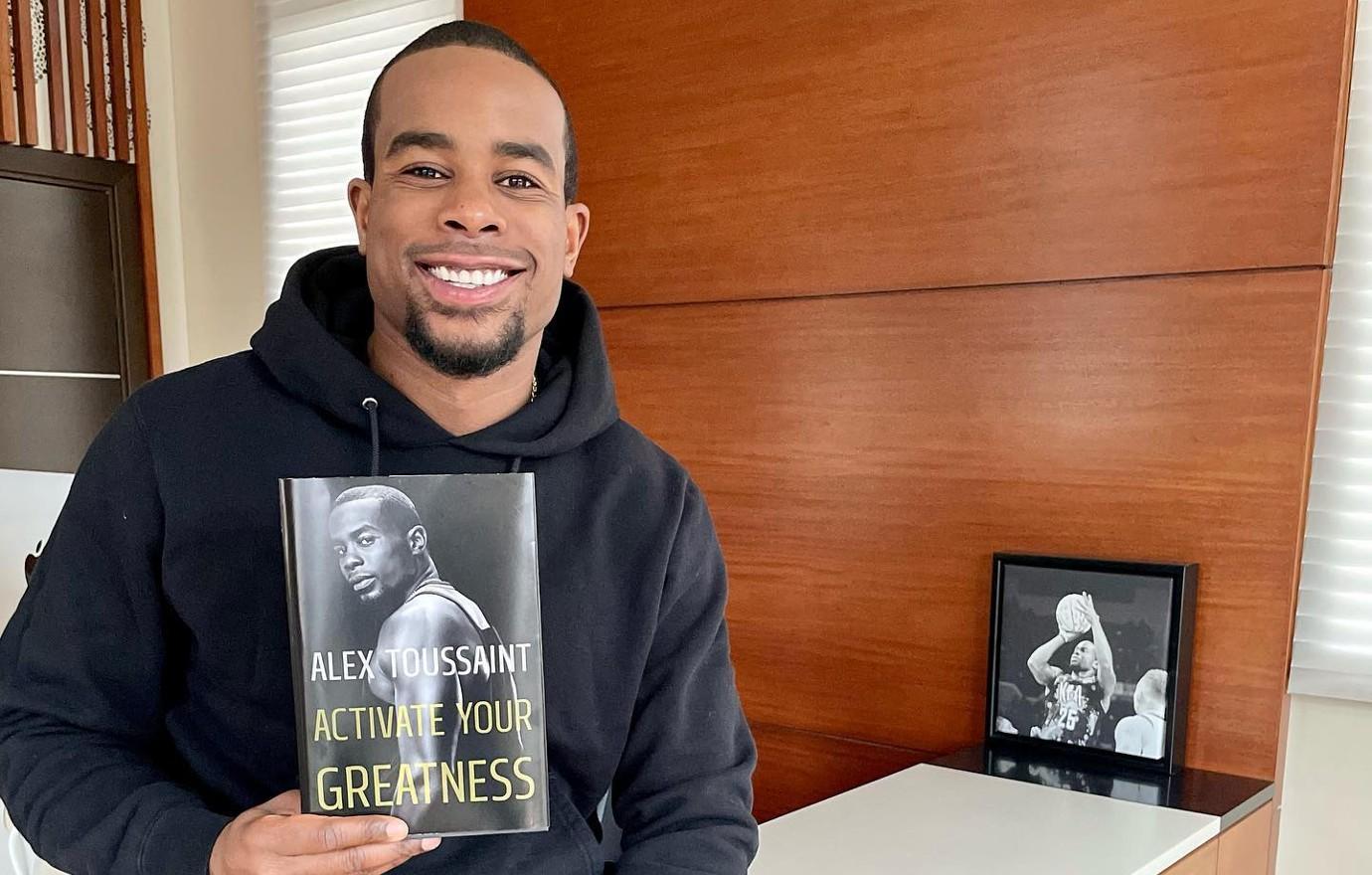 Article continues below advertisement
"I have a million highlights of my career, in all honesty," he adds. "The most recent one that comes to my mind is being able to be the first instructor/trainer athlete to have his own indoor cycling shoe in the world. And also writing a book — plus starting a foundation."
In the meantime, since the Activate Your Greatness author always wants to make sure his body is well-nourished, he is excited about his partnership with Applegate.
At first, the cycling guru wasn't being "mindful" about what he was putting into his body. "When I joined Peloton Tread, I implemented a new demand onto my body from a physical and mental standpoint, and I noticed I wasn't sleeping as good, I wasn't feeling as good, I wasn't recovering as fast as I used to. I had to figure out what was going on," he says. "And what you put into your body allows you to move better, do better, feel better, and thank god for Chef Renee. She's been using Applegate products and she told me to try it out."
Article continues below advertisement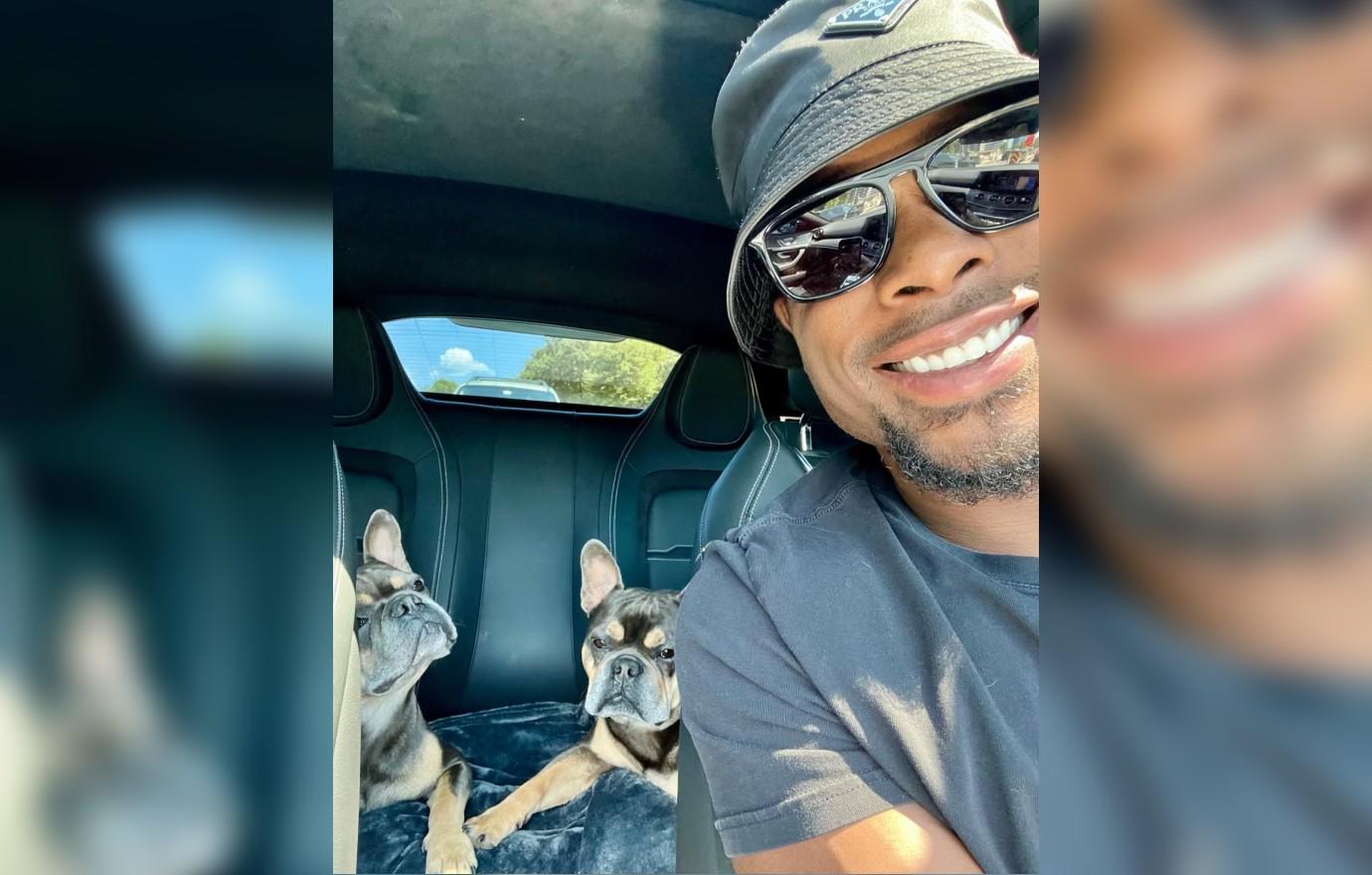 "She came to my house and said, 'Listen, I know you don't like your healthy all natural products, but I am going to give you some food and I want your honest opinion. She cooked an amazing spaghetti meat that had Applegate sausage in it, and I was like, 'This is it.' We started using Applegate for two weeks just to see how much my body and mind were filled. Two weeks later, Applegate reached out about a partnership, and I was like, 'You can't make this stuff up!' So, for me to be able to get onto the Peloton Tread and do what I do at a high efficiency level and not drop my production level, it makes perfect sense, as I need to put quality fuel into my body."
Article continues below advertisement
From there, Toussaint wanted to make sure kids stay healthy and understand how to be healthy from a young age. "Awareness is the first key to greatness," he shares. "If we allow these kids to be aware at a young age about what to put into their body and how to fuel their body, we can provide them with the opportunity to move better, feel better, and ultimately, do better."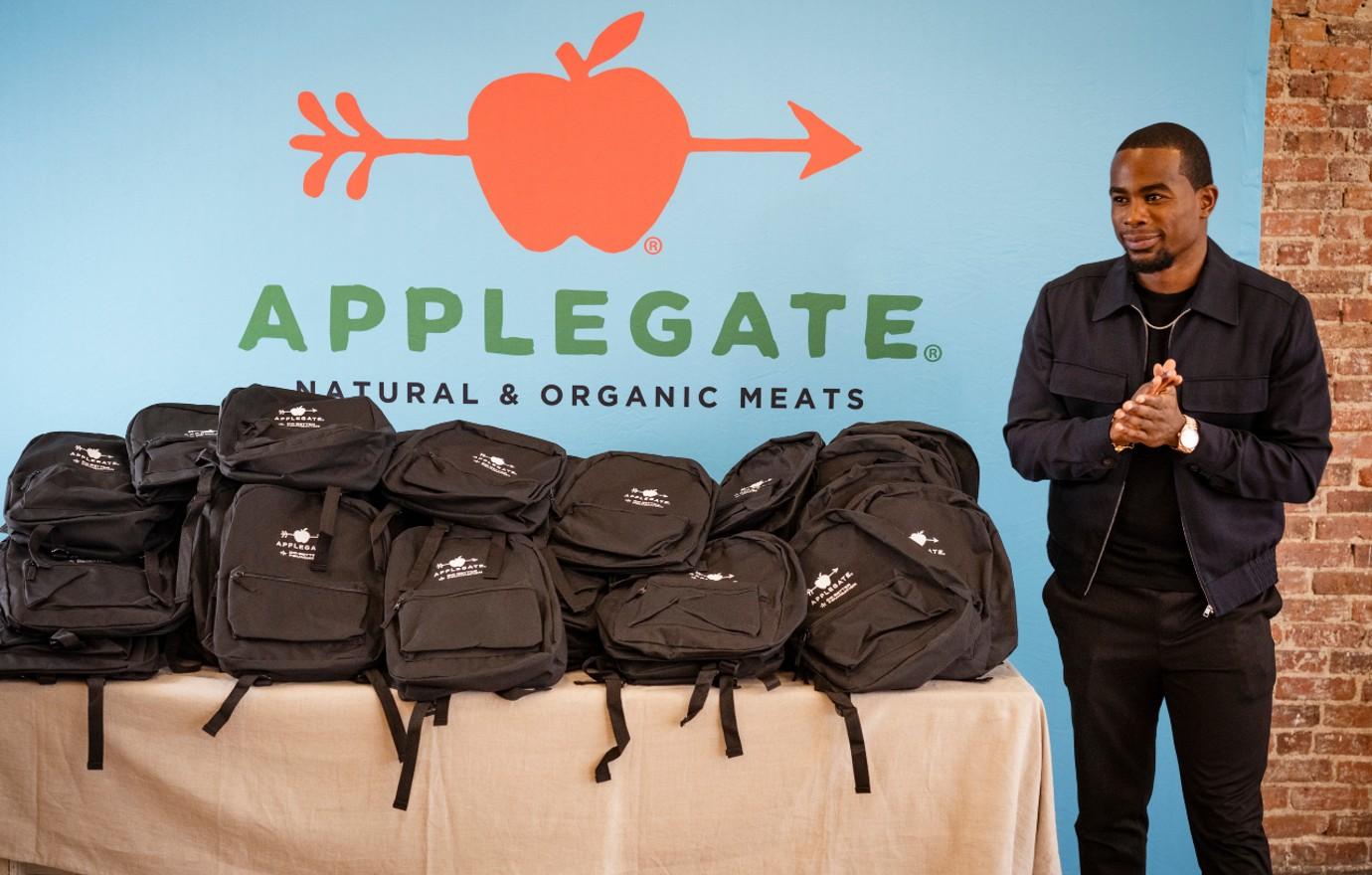 Toussaint and the Do Better Foundation packed backpacks in September for the New York Common Pantry to help local kids during this back-to-school season. "I get to do with my best friends, too. We had this vision of providing people within our community a chance that many might not have. We're the resource for a lot of these kids," he notes of the good deed.