Her Prince Charming! Amy Adams & Patrick Dempsey Film The 'Enchanted' Sequel 'Disenchanted' In NYC — See The Pics
Back in action! On April 5, costars Patrick Dempsey and Amy Adams reunited in the Big Apple to film Disenchanted, the long-awaited sequel to their hit flick Enchanted, which premiered back in 2007.
Director Adam Shankman announced in August that shooting for the second movie had wrapped, so it's likely that the pair were doing reshoots.
Check out the cast back in action below!
Article continues below advertisement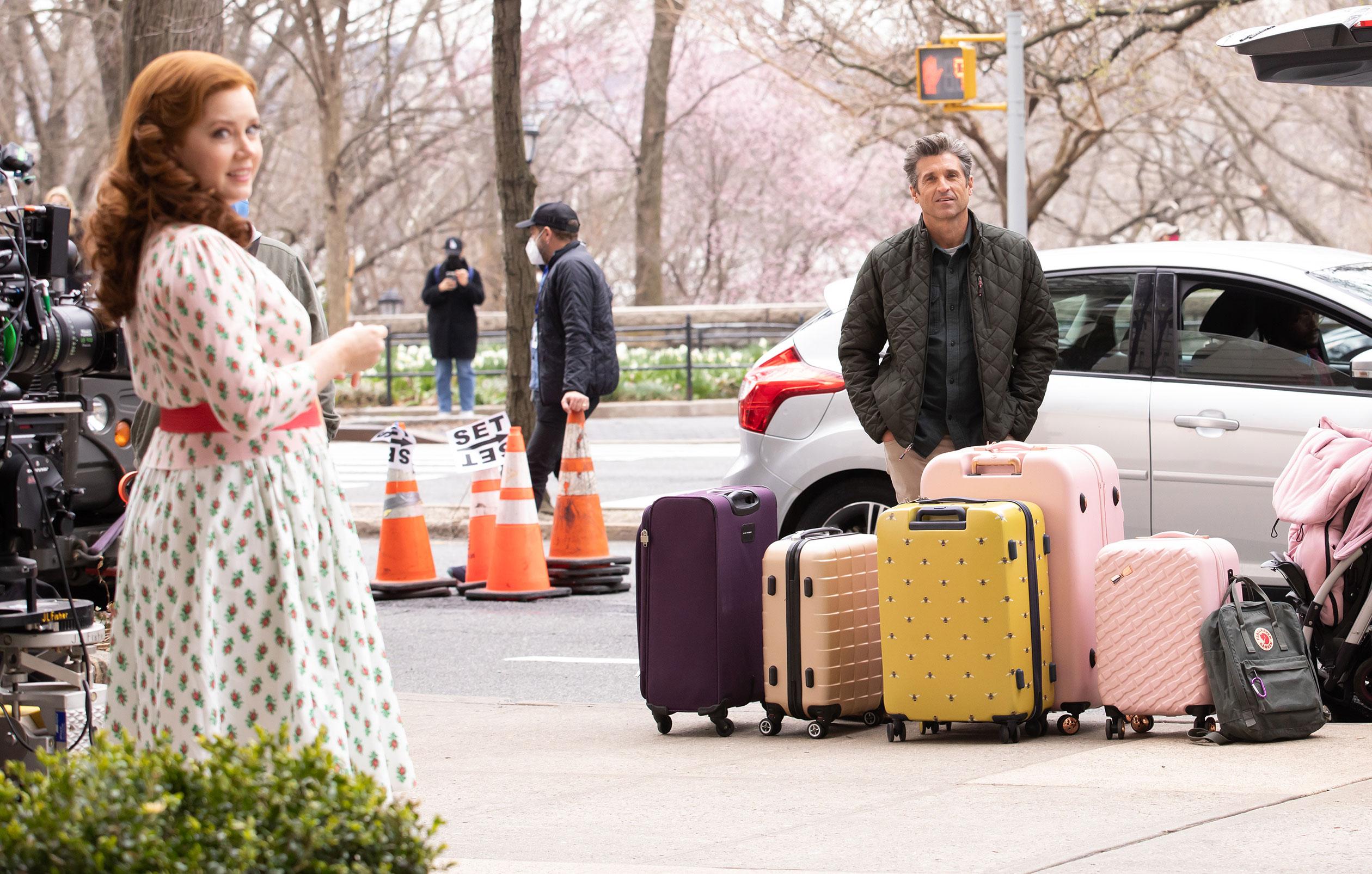 The duo, whose characters wound up falling in love in the original, seem to still be going strong — and embarking on a trip, as they were surrounded by luggage.
While the actor was wearing modern day clothes, the Oscar nominee was clad in an old-fashioned printed dress and red heels.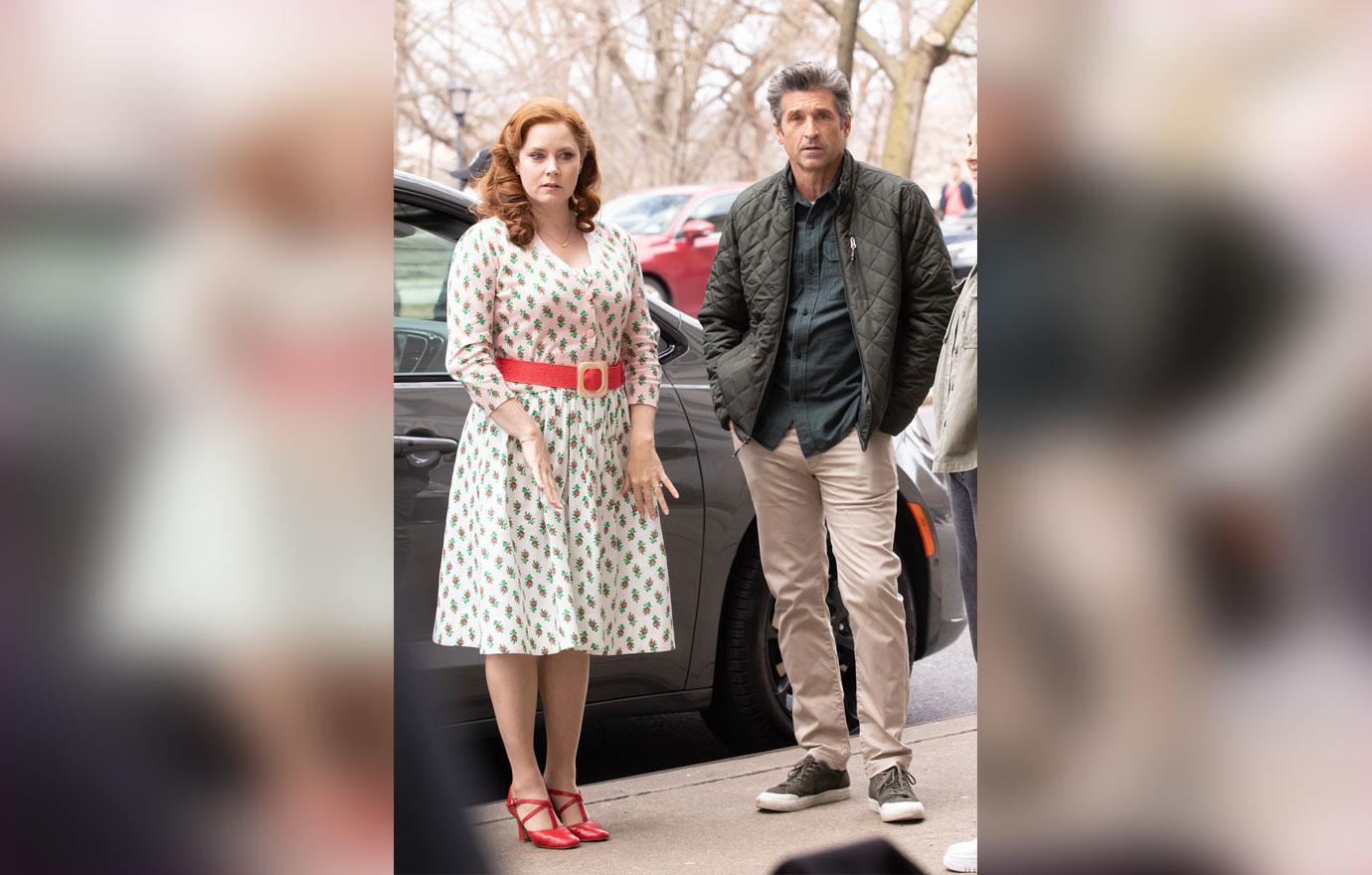 The film is set to debut on Disney+ and is said to take place more than a decade after the original. Though it's been a long time coming, the Grey's Anatomy alum insisted to Variety that it will be worth the wait!
"The story is getting better and better. There's a great cast coming together. And the musical numbers, I get to sing and dance. To work with everybody again after 14 years is just really exciting," he revealed. "We need some escapism right now. We need those romantic comedies and those musicals to get people out of the doldrums that we're in."
Article continues below advertisement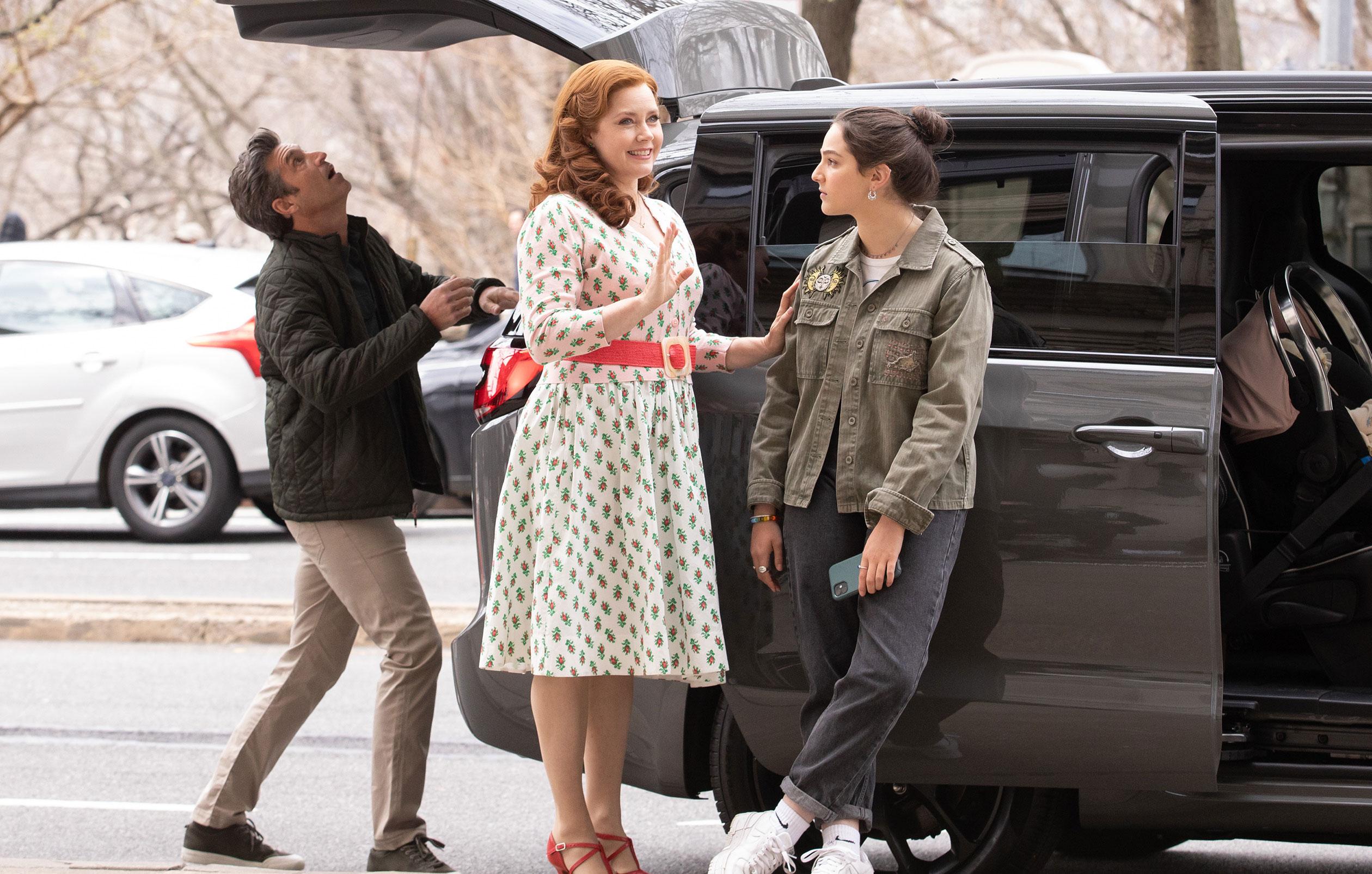 The duo were joined by Gabriella Baldacchino, who plays Morgan Philip, the now adolescent daughter of Dempsey's character Robert. In the first film, Morgan was a young girl portrayed by Rachel Covey.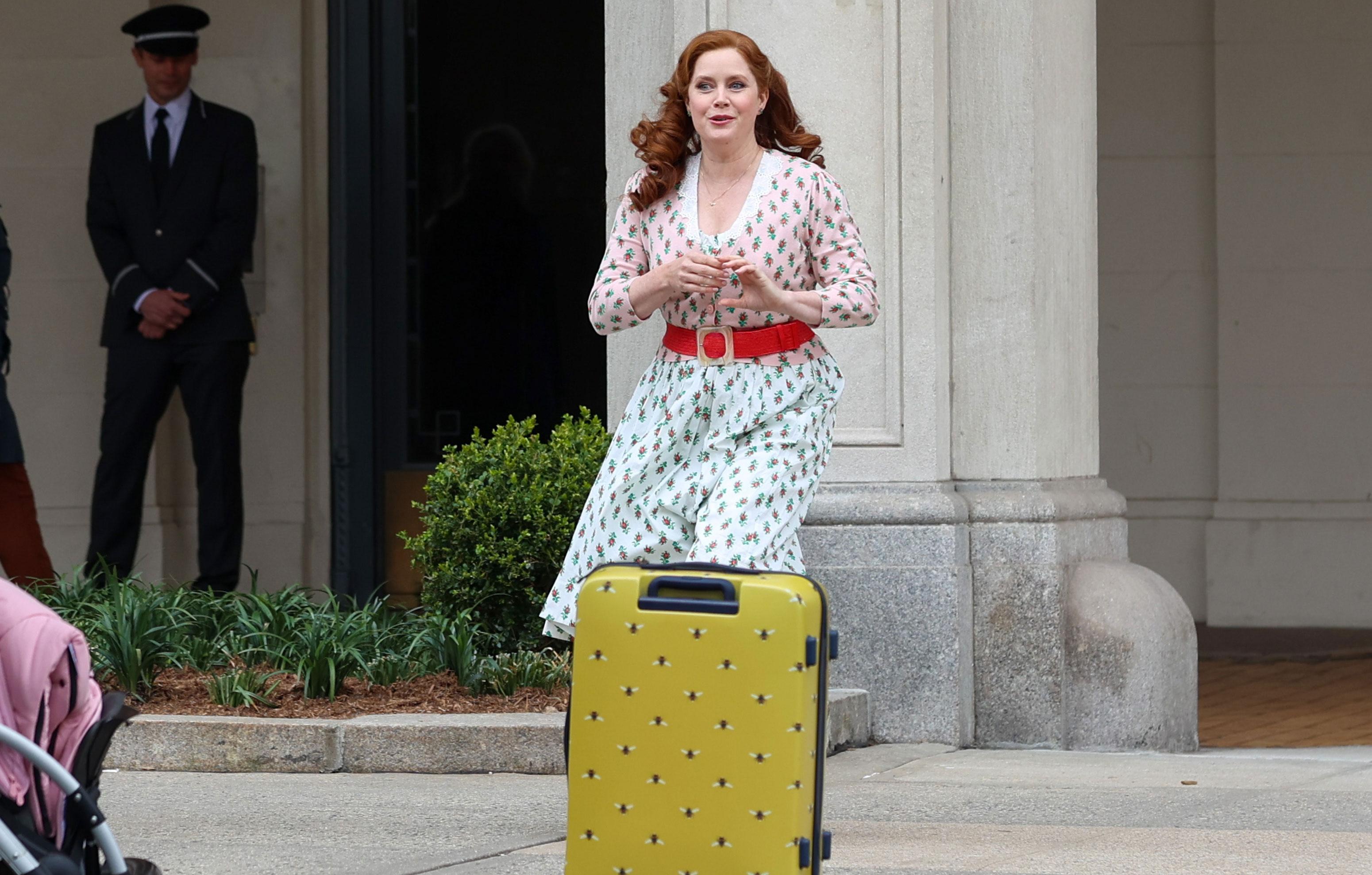 Last year, Adams spilled a few details about what viewers can expect.
"It was a lot of fun to film, we filmed it in Ireland. Everyone's back, there's also great additions to the cast — we have Maya Rudolph and a bunch of other great people. She's amazing. She plays the baddie so we get to have a lot of fun together," she shared. "There's a lot more singing and a lot more dancing, which was humbling."
Also in the movie is James Marsden, Jayma Mays, Oscar Nuñez, Idina Menzel and Yvette Nicole Brown.
Marsden, who played Prince Edward in Enchanted, joked to Entertainment Tonight that resuming his role made him feel old.
"Fifteen years is not the sort of time frame you want to wait for the sequel of your movie where you play a Disney prince [to come out]. You go back in and you just got a belly and three chins," he quipped. "[But] I think we made something special. I hope people will dig it."