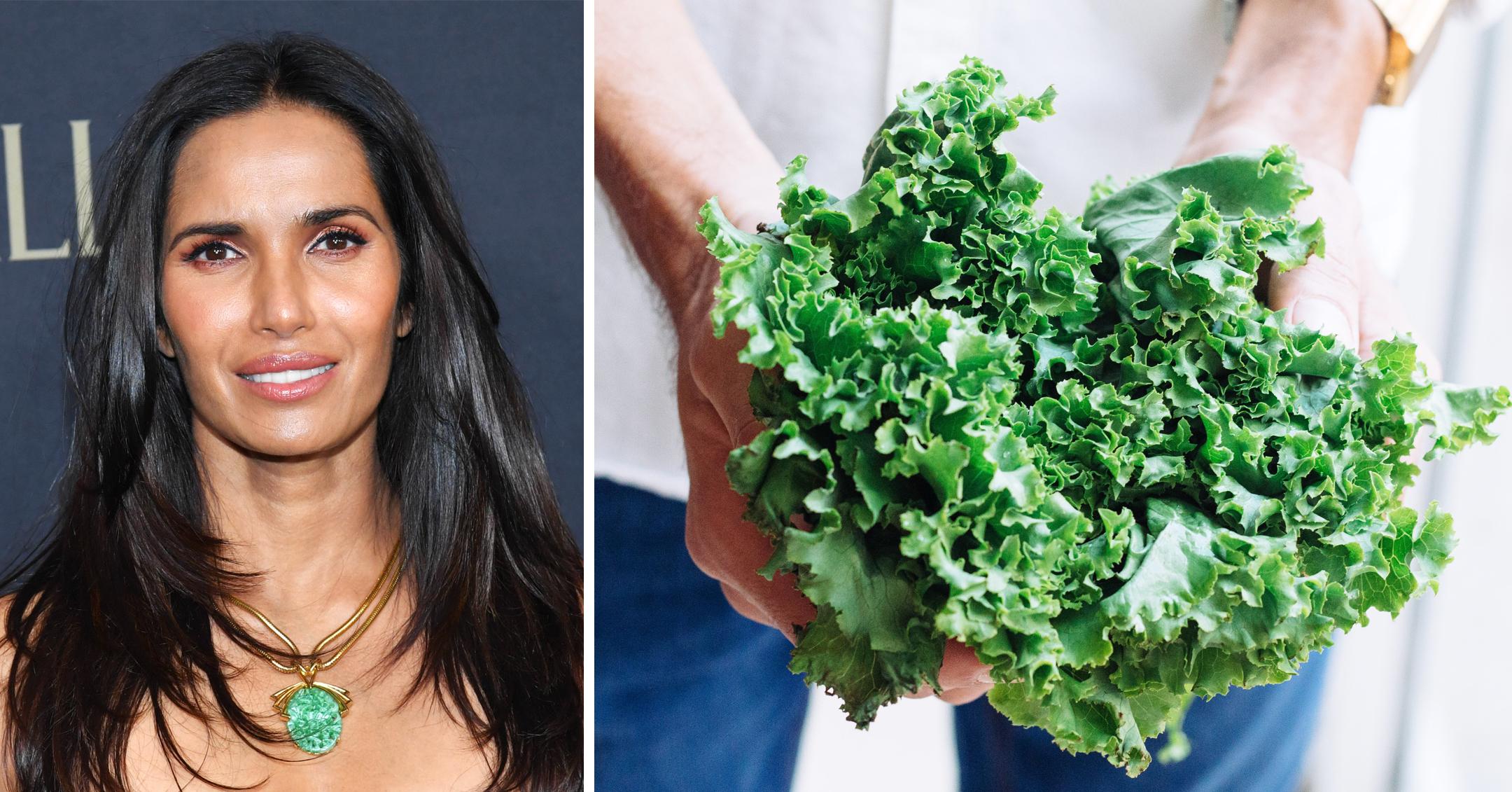 Padma Lakshmi Gives Tips On How To Prep & Store Kale, Shares Recipe For Her Kale, Mozzarella & Pomegranate Salad
Chef Padma Lakshmi never restricts herself from indulging, but she can't deny the benefits of leafy greens.
"I love using kale. It stands up well to heat and is more nutrient-dense than regular lettuces," she explained in an article for Today. "When I'm preparing a meal, I always like to stack the deck with as many nutrients as possible, especially when I'm cooking for my daughter."
Article continues below advertisement
The Top Chef host knows that some people stay away from kale because they're unfamiliar with the prep process, which is why she shared a few tips to ensure you get the most out of your produce purchase.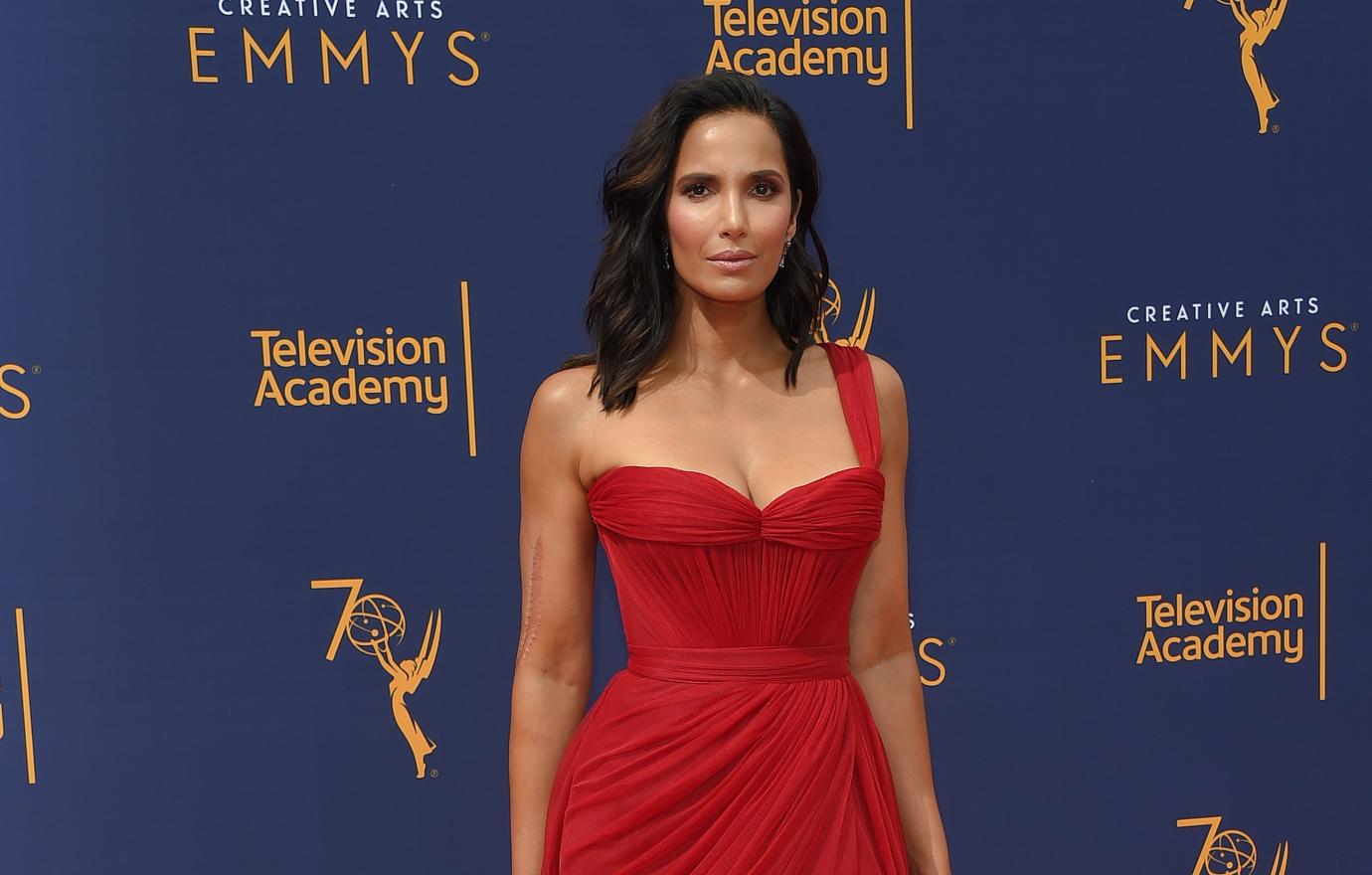 Article continues below advertisement
"The most important thing to do after buying kale is to wash it and allow it to dry before storing. I like to buy it loose, wash it, allow it to dry and then wrap it in paper towels and store it in an airtight bag in the fridge," she said, adding that you should toss the stem and just save the leaves. "If you buy the pre-chopped kinds in bags, make sure to wash and dry it, transfer it to an airtight container and throw a paper towel in there, as it will develop moisture and rot more easily."
Below is the star's recipe for Kale, Mozzarella and Pomegranate Salad with Mint.
"This elegant dish is colorful and bursting with flavor. The flavors deepen the longer it sits," noted the mom-of-one. "You can swap the cheese for some Granny Smith apple if you're looking to make it without dairy."
Article continues below advertisement
Ingredients:
1 pound lacinato kale, cut into thin strips (chiffonade)
2 cups fresh mozzarella cheese in water, pearls or cubed, drained
2 cups fresh pomegranate seeds
1/4 teaspoon sliced serrano chiles
1/4 cup extra virgin olive oil
2 tablespoons balsamic vinegar
1 tablespoon fresh lime juice
kosher salt and crushed black pepper
1/2 cup chopped or torn fresh mint leaves, for serving
Directions:
In a large bowl, combine kale, mozzarella and pomegranate seeds.
Add chiles, oil, vinegar, lime juice and stir.
Season with salt and pepper to taste. Stir well again.
Garnish with mint just before serving. Serve chilled or at room temperature.