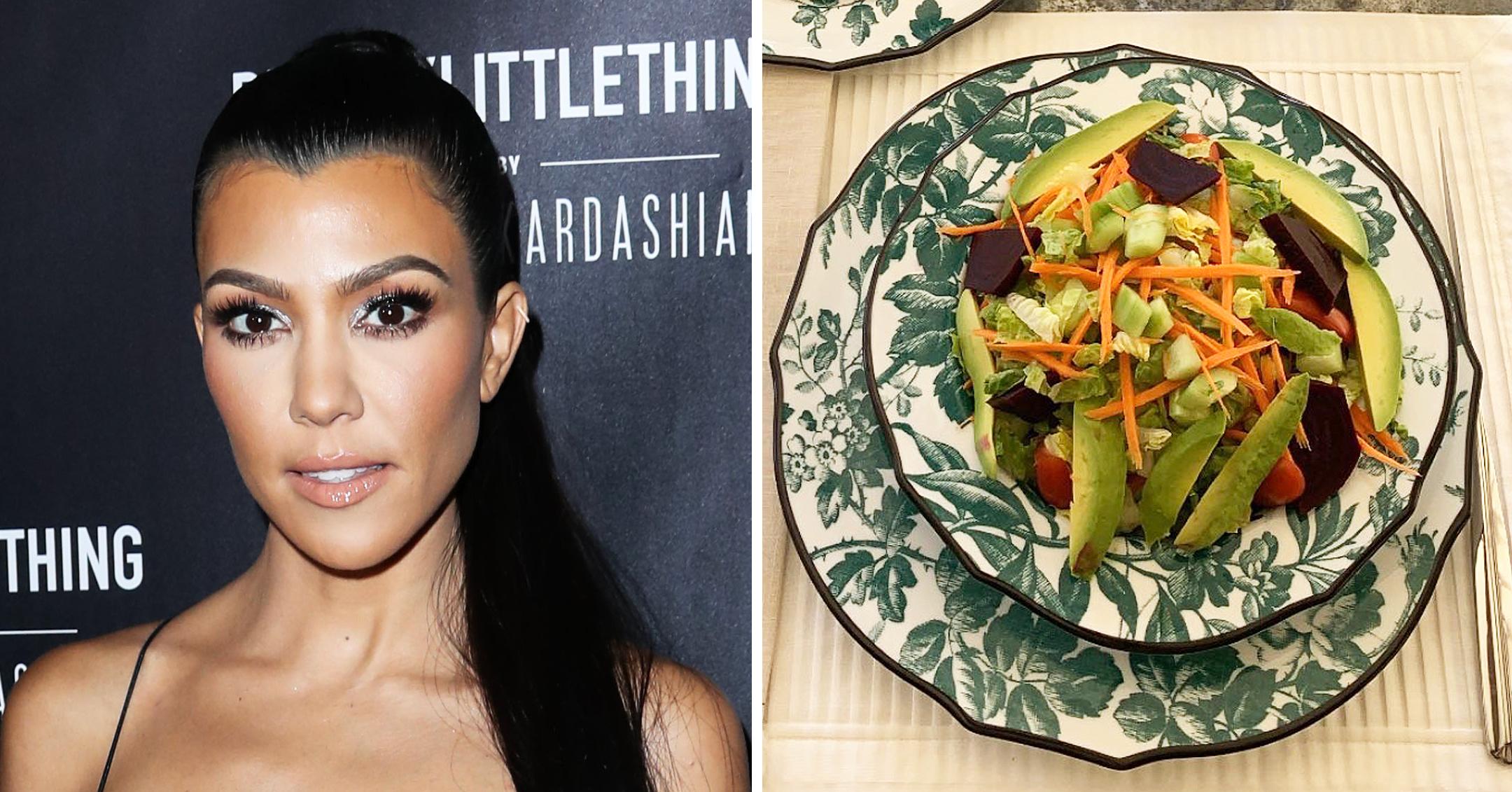 Kourtney Kardashian Shares The Recipe For Her New Favorite Lunch: A Vegan Salad With Beets & Homemade Dressing
If you've ever tuned into an episode of Keeping Up With the Kardashians, odds are you've witnessed Kourtney Kardashian chowing down on a salad in one of the big plastic bowls from a local eatery. But the mom-of-three also likes to whip up lunch herself sometimes.
Article continues below advertisement
In order to avoid boredom, the reality star rotates through a bunch of recipes, but lately, her meals are almost always vegan. The Poosh founder had always stuck to lean diet, but she decided to ditch meat over the last year or two.
"I don't know. I just decided to do it," she replied when asked what inspired the change. "I mean it's definitely better for the planet. My blood type is A positive so it's better to not have red meat."
Article continues below advertisement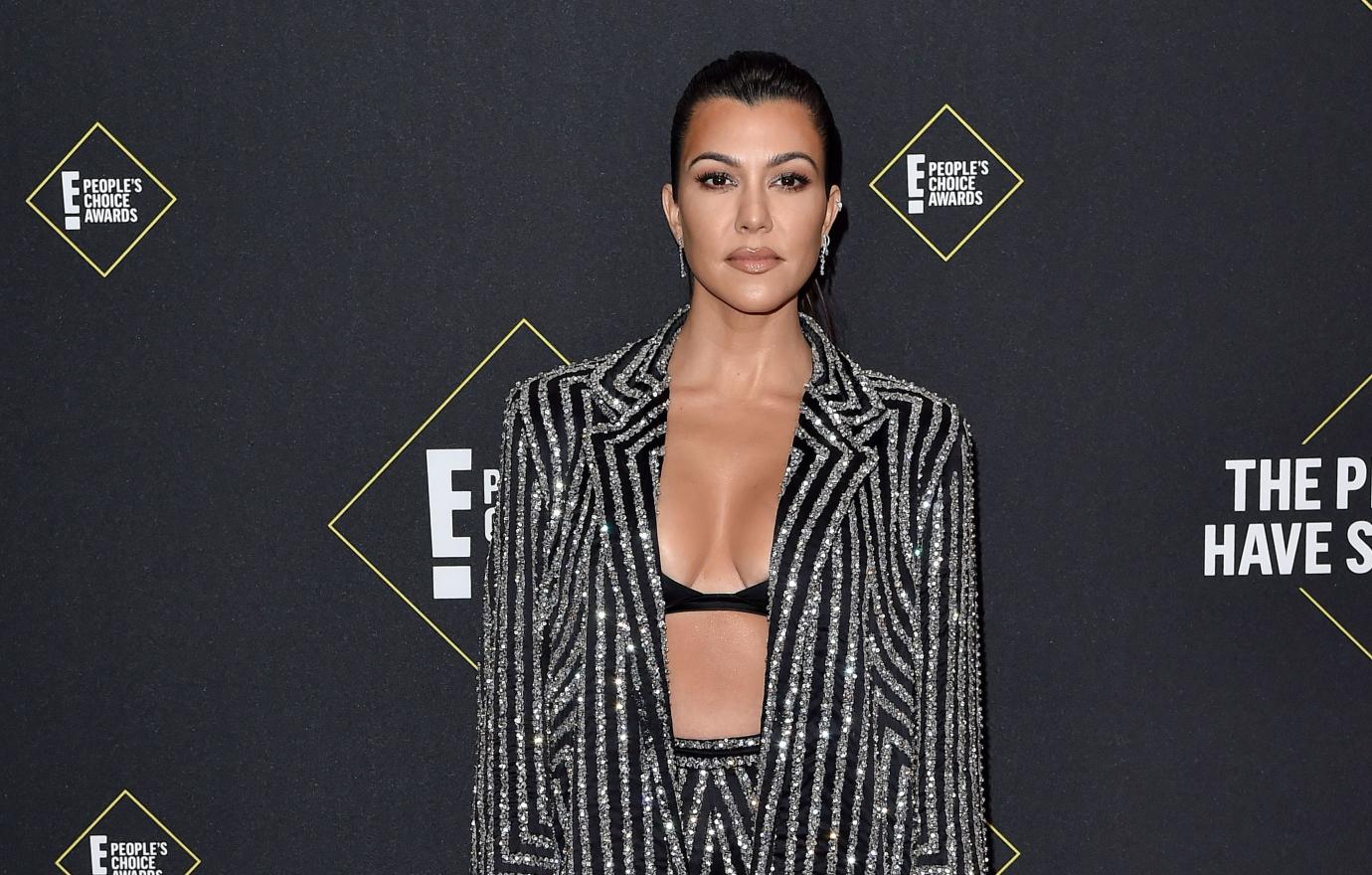 Ingredients for the salad:
1/3 cup iceberg lettuce
1/3 cup baby spinach
1/2 of a medium-sized red beet, cooked and cut into small squares
1/4 cup shredded carrot
1/2 of a medium-sized avocado, sliced
1/2 of an Asian cucumber, thinly sliced into rounds
1/4 cup chopped walnuts
Article continues below advertisement
Ingredients for the dressing:
3 tablespoons extra virgin olive oil
3 tablespoons balsamic vinegar
2 tablespoons honey mustard or Dijon mustard
1/4 cup or less maple syrup
1 juicy squeeze of lemon
Salt and pepper
Provence Italian spices or Italian herbs
Gluten-free croutons (optional)
Article continues below advertisement
Directions:
Whisk all ingredients together and serve on the side.
Slice all salad ingredients.
Place everything in a bowl, making little mounds for each ingredient.
Top with chopped walnuts and salt and pepper.
Drizzle preferred amount of dressing on top. Enjoy!
Kardashian's other signature lunches, like minestrone soup and zoodle dishes, are just as veggie heavy, which is just fine with her fiancé, Travis Barker, who's been vegan since he was a teen.
"Honestly, ever since I found this way of eating I have endless amounts of energy. I can go all day, and after it all I never find myself getting tired," he told Men's Journal. "No matter what kind of shows I have done, or workouts I do on top of it, I still have to force myself to sleep at night."