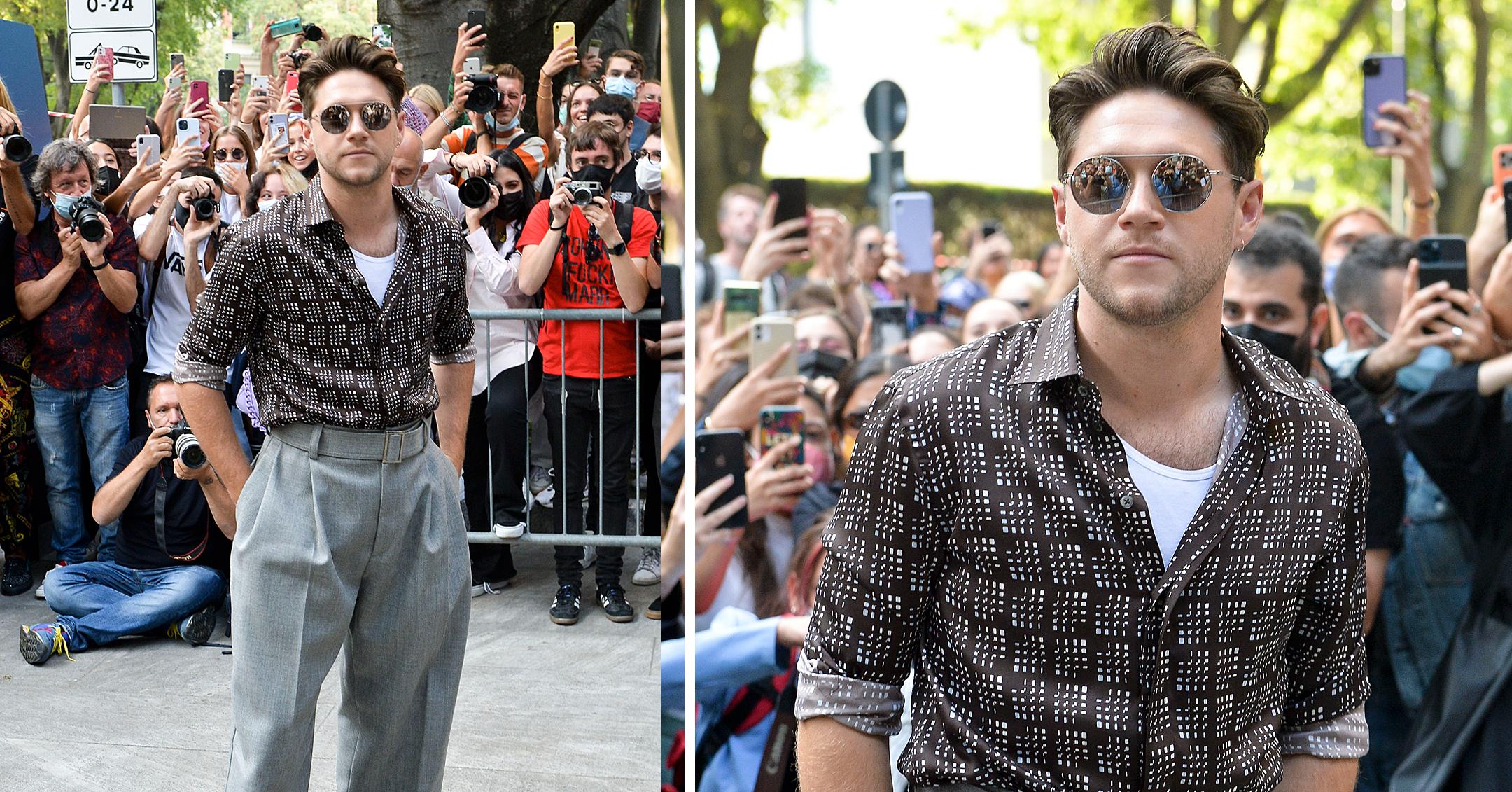 Hey, Handsome! Singer Niall Horan Attends Armani Show During Milan Fashion Week — Pics
Niall Horan had fans going wild when he stepped out at the September 23 Armani fashion show during Milan Fashion Week. The One Direction alum attended a few shows during the week-long event, which wrapped up on September 27.
Scroll down to see photos from his time in the city!
Article continues below advertisement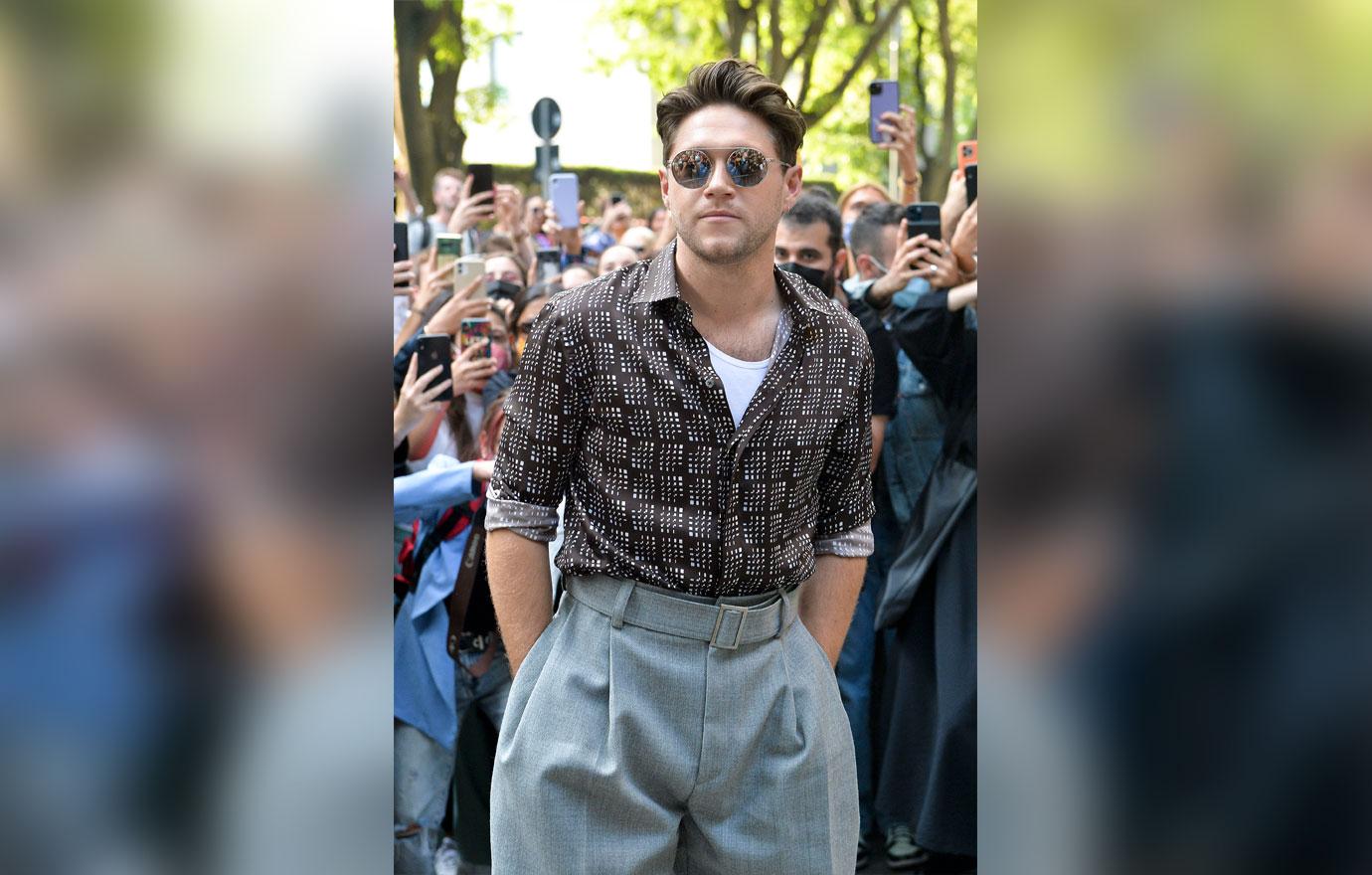 Horan wore a brown patterned button-down shirt with a plain white tee underneath. The star also rocked a cool pair of reflective round sunglasses.
During his boyband days, he stood out as the only member of the band with blonde hair, but he confessed that he had actually been dyeing his hair that way for years.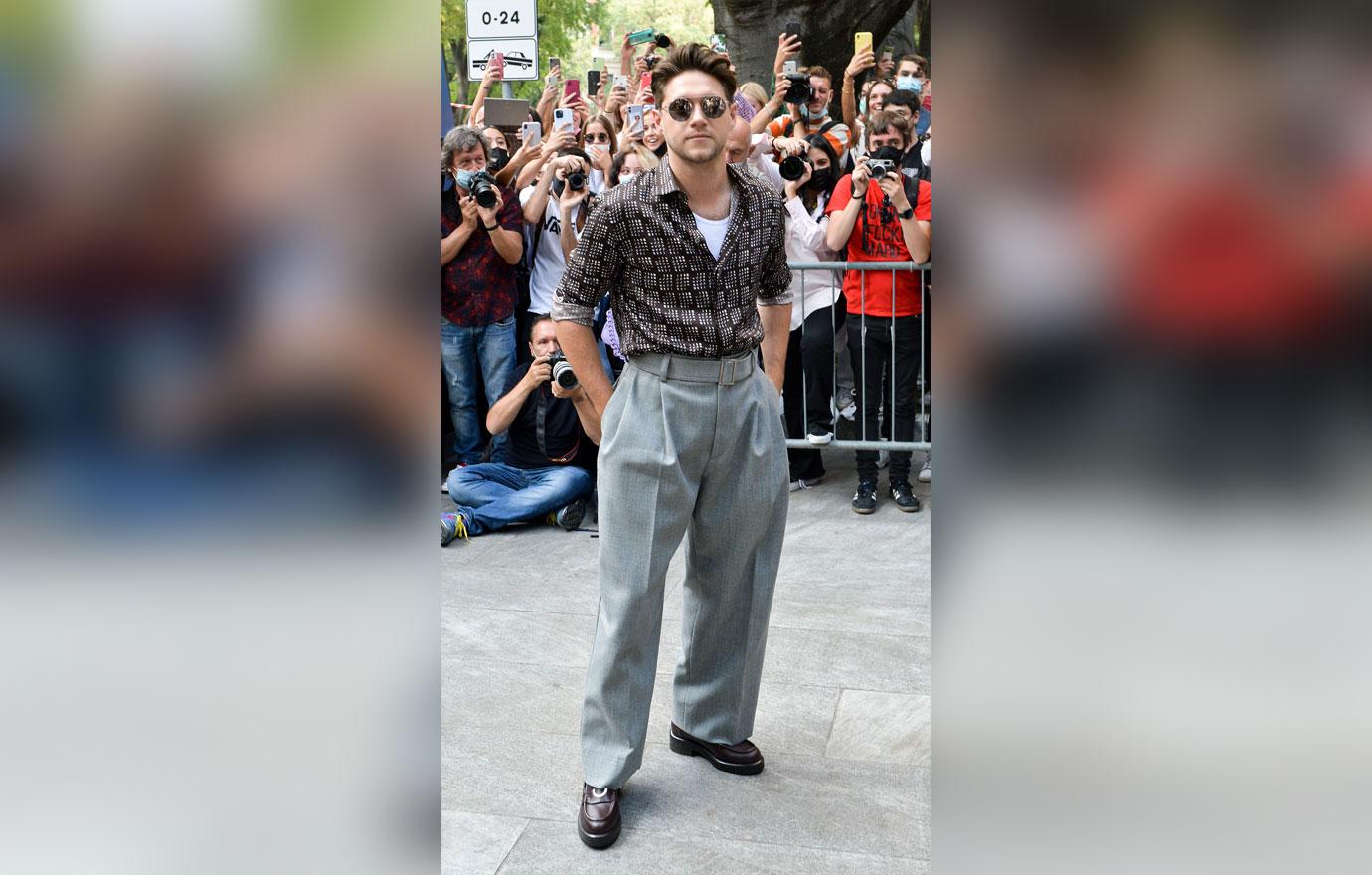 On the bottom, the "Slow Hands" crooner put on gray, wide-legged trousers and a pair of brown loafer shoes.
When asked if he would ever go back to blonde he replied, "I feel like that's the general consensus, that I should. Actually, I do miss the blonde. But I think I just got bored of every month having to go sit there for like three hours [to dye it]."
Article continues below advertisement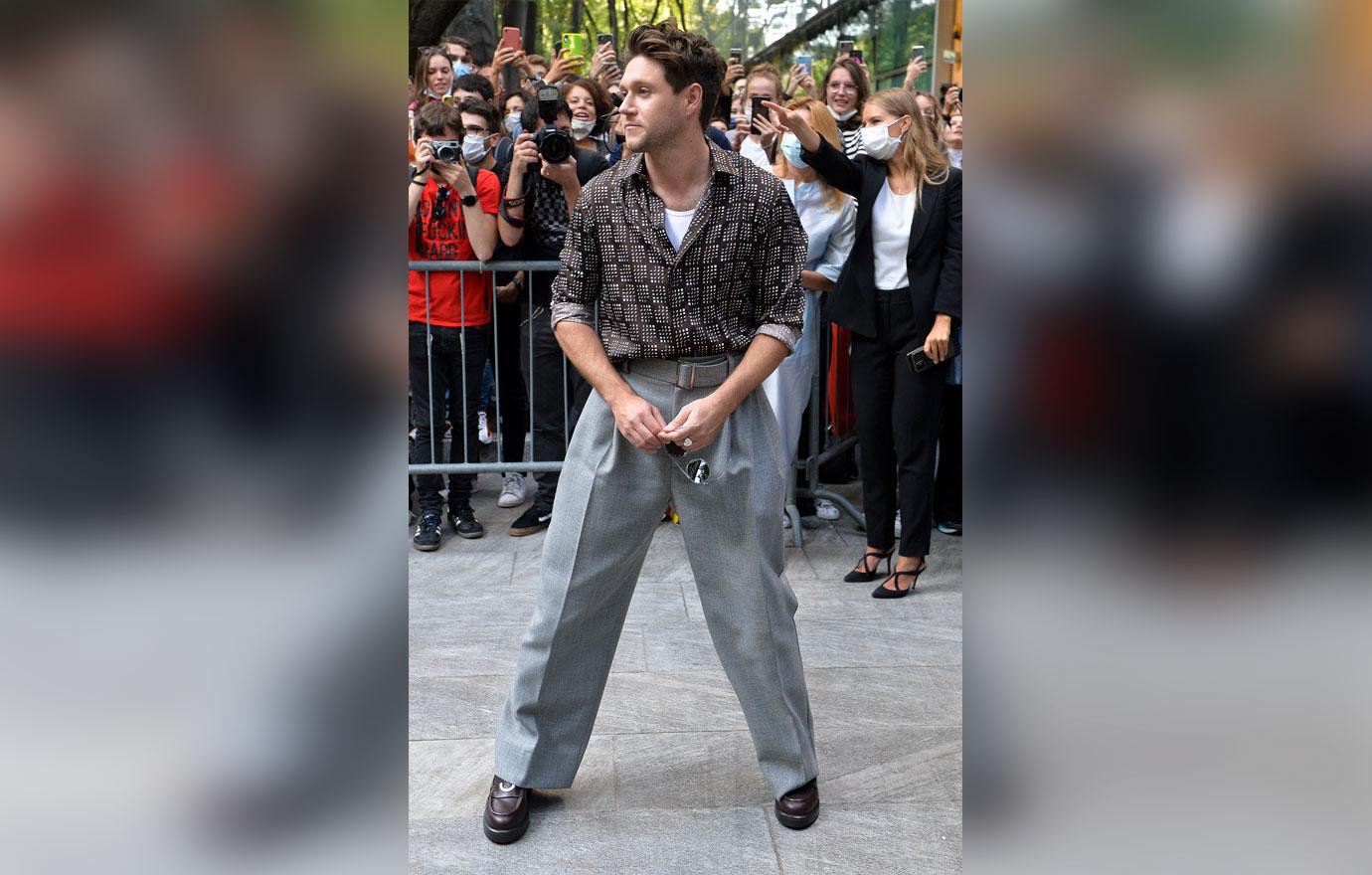 Though he attended the shindig on his own, he and girlfriend Amelia Woolley made their first red carpet appearance earlier this month at his charity gala that raised money for Cancer Research U.K. and the Black Heart Foundation.
The duo were first romantically linked last summer.
"Niall is very serious about Amelia, lockdown has definitely intensified his feelings for her," a source claimed to the Daily Mail. "He thinks Amelia's gorgeous but they also really get on — and she's told close friends this could be the real deal."
Article continues below advertisement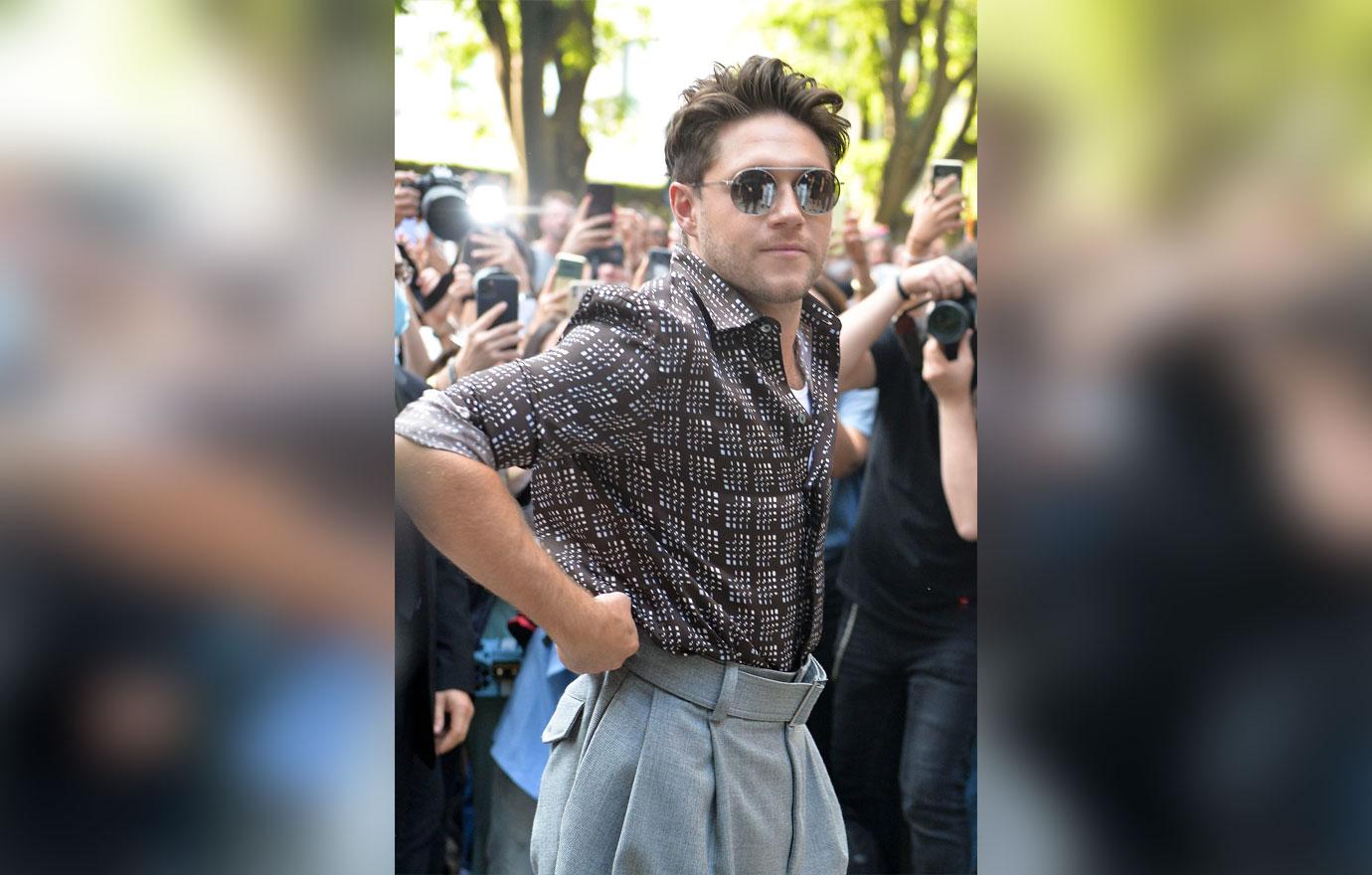 In August, Horan spent some time in America, acting as the host for Jimmy Kimmel Live! one night. During the gig, he chatted with the Jonas Brothers and singer Lizzo, who confessed of their virtual interview, "This is the sexiest call I've ever been on."
"Me too, geez," he responded. "I'm getting hot in this nutmeg-colored suit."