Leg-endary! Megan Fox Dons Purple Dress As She Leaves Taping Of 'Jimmy Kimmel Live!' In L.A. — See Photos
Red hot! Megan Fox looked gorgeous in a purple dress as she left the set of Jimmy Kimmel Live! in Los Angeles, Calif., on Monday, July 12.
Article continues below advertisement
The actress' fit physique was on display when she was photographed outside.
Article continues below advertisement
Scroll through the gallery below to see more photos of the Hollywood star!
The brunette beauty wore heels and added some red lipstick to her look.
During the segment, the 35-year-old — who is dating Machine Gun Kelly — told guest host Arsenio Hall about drinking ayahuasca while she was on vacation with her man.
"So we went to Costa Rica to do ayahuasca in a proper setting with indigenous people," she revealed. "So I was thinking it was like glamping, like it was gonna be some kind of five-star experience."
Article continues below advertisement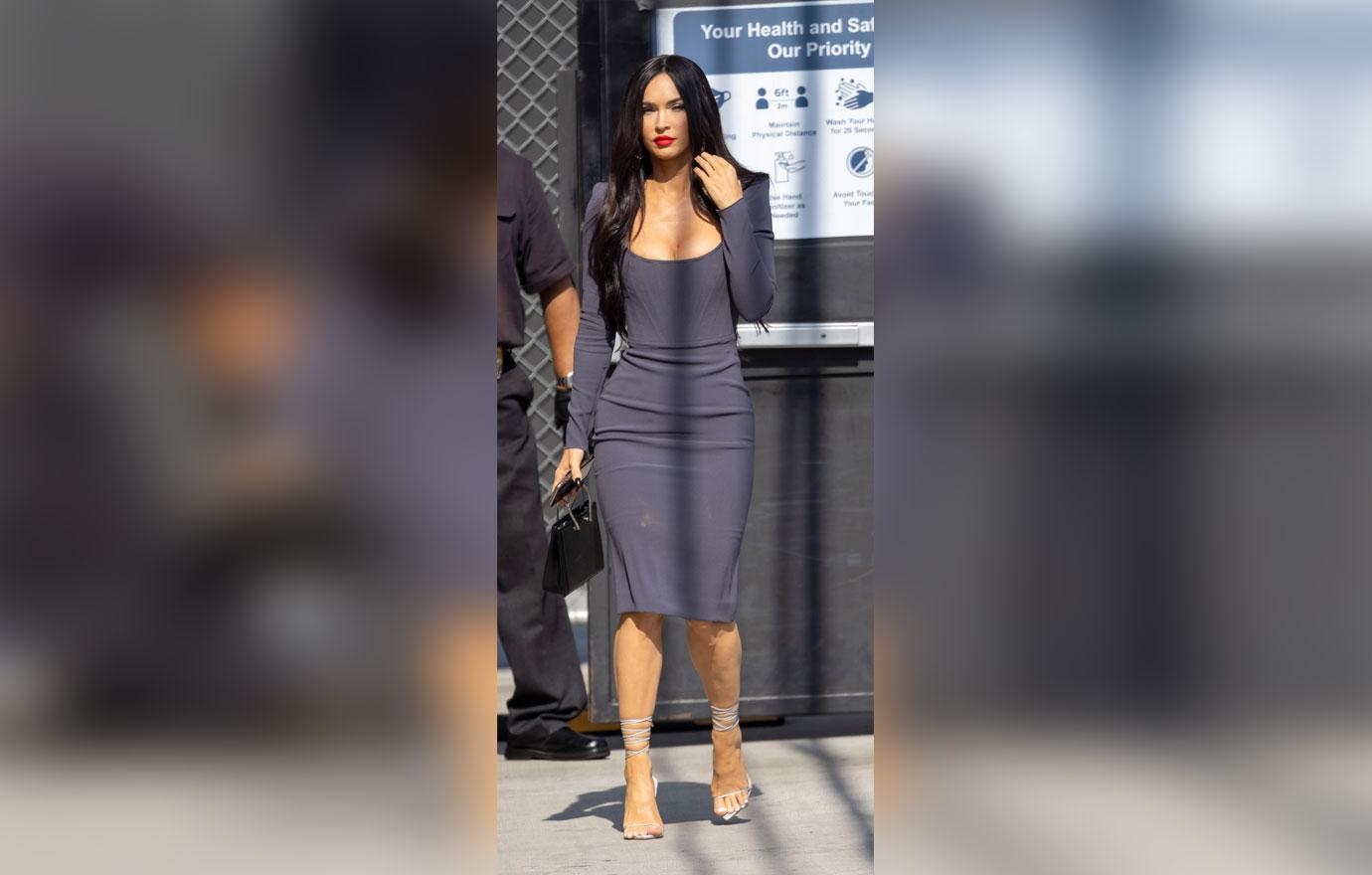 "But you get there and you really are in the middle of the jungle, and you don't get to eat after 1 p.m. You have to walk a very far distance to get your water and you can't shower because they're in a drought," she continued. "... [There was] nothing glamorous about it and it's all a part of making you vulnerable so you sort of surrender to the experience."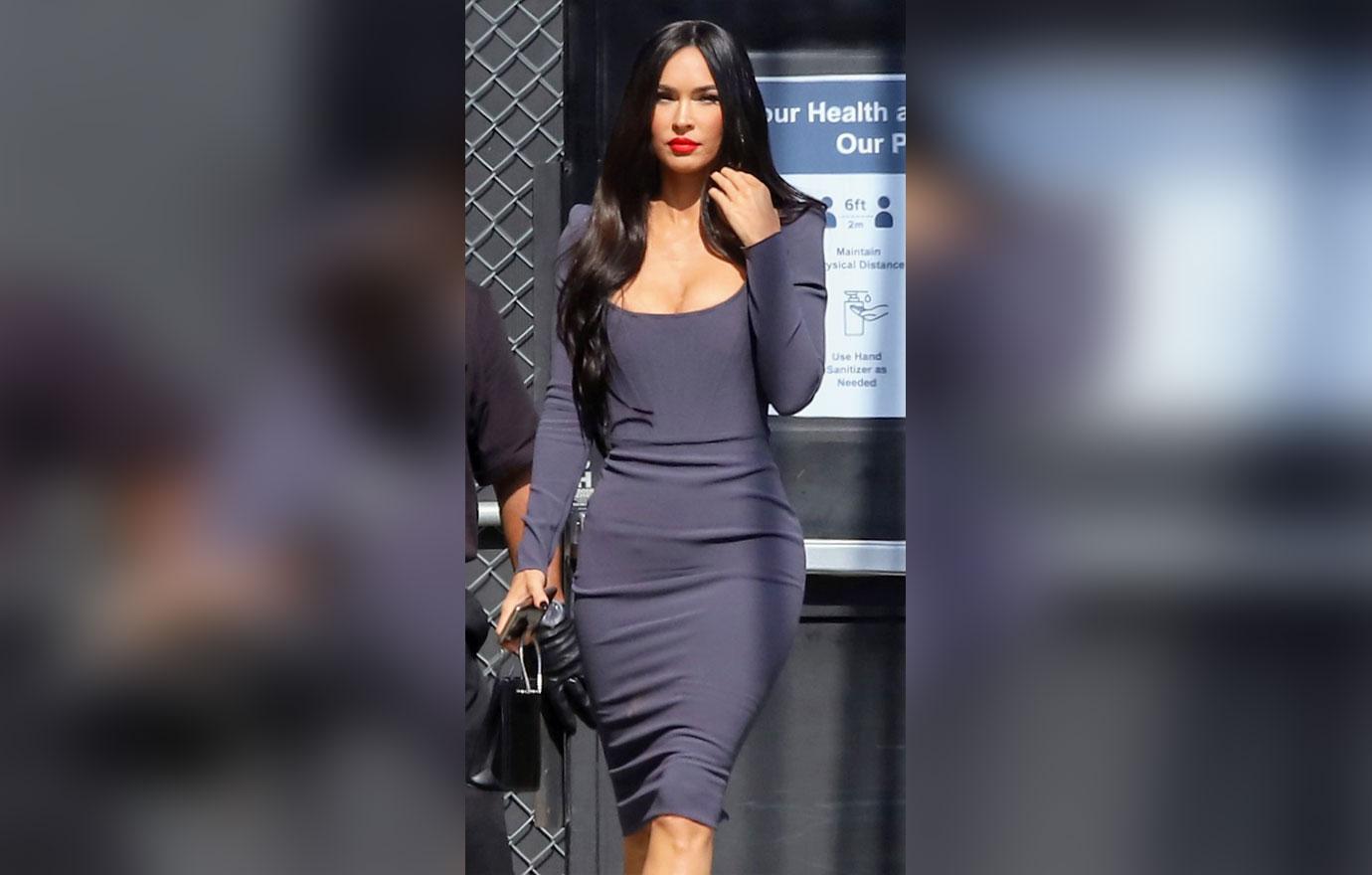 Meanwhile, the mom-of-three just celebrated her 1-year anniversary with the singer.
"Megan is very happy," a source told PEOPLE in April. "They got serious quickly and have a great relationship."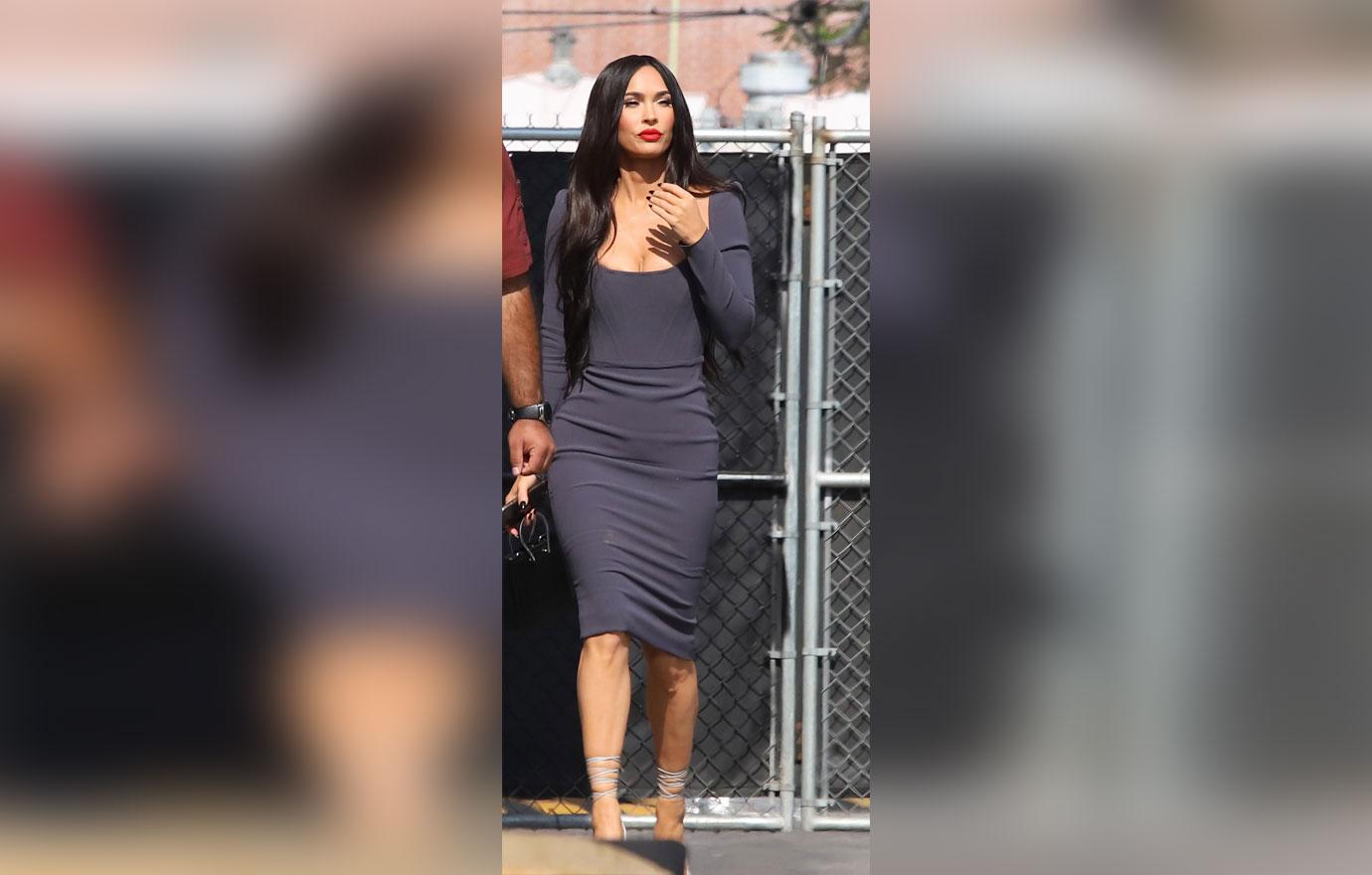 When Fox and Kelly are spotted out and about, they always look so stylish and in sync!
"That's something I started with him just because he's such a flamboyant dresser that I can't really pull off, just like, the sweatpants and the yoga gear anymore," she said. "I have to, like, elevate myself to his level ... cause he's always covered in, like, grommets, zippers, sequins, everything's pink, everything's glowing."
"He's like always coming off of a stage, so I have to kind of match what he's doing," she added. "So we do coordinate often."