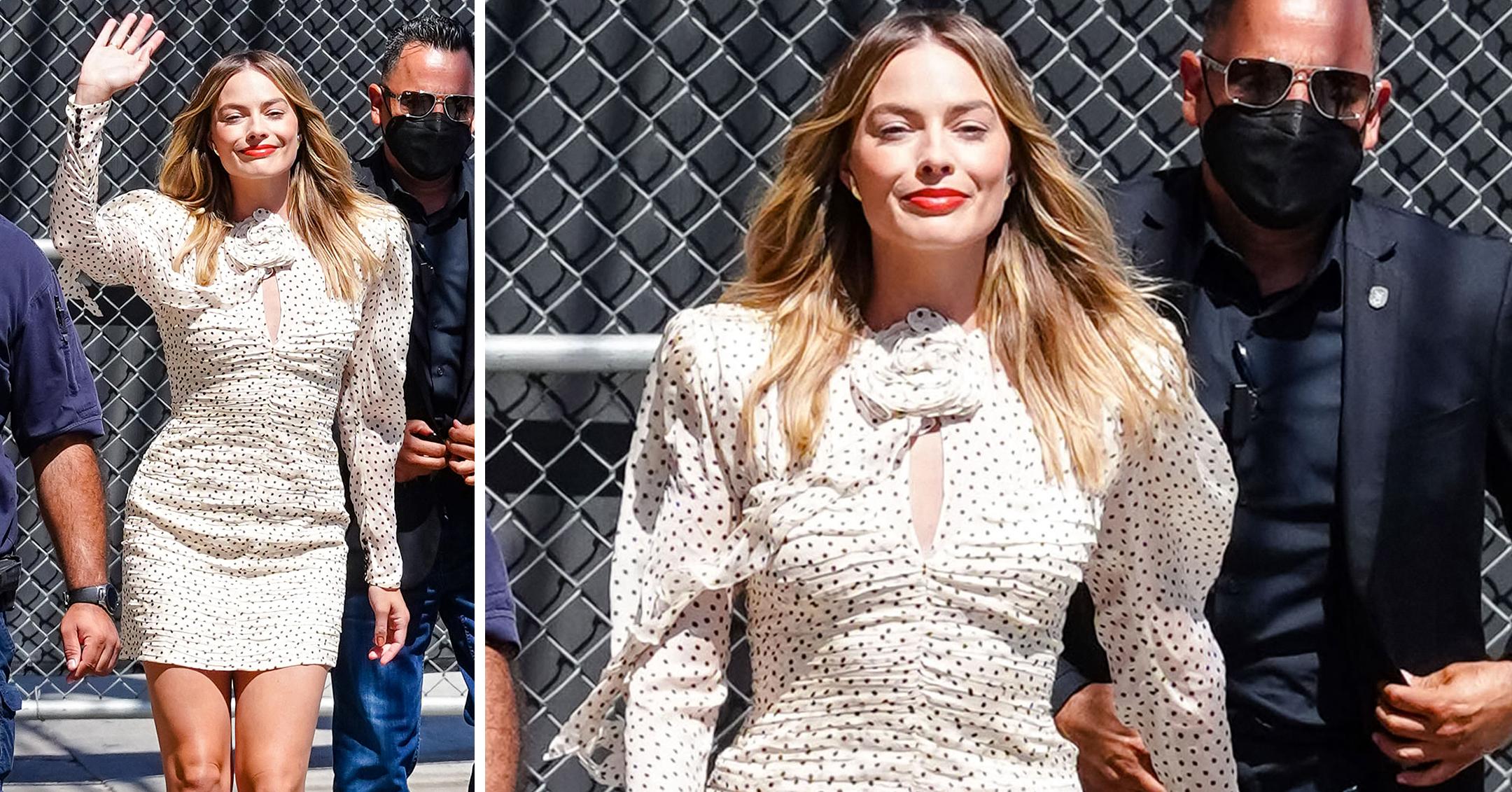 Actress Margot Robbie Stuns In A Polka Dot Dress As She Arrives At 'Jimmy Kimmel Live!' In Los Angeles
She's ready for her close-up! Margot Robbie looked stunning in a polka dot dress as she arrived to Jimmy Kimmel Live! in Los Angeles, Calif., on Wednesday, July 21.
Article continues below advertisement
The blonde babe showed off her long, lean legs and even added a pop of color by wearing some red lipstick.
Article continues below advertisement
Scroll through the gallery below to see her cute look!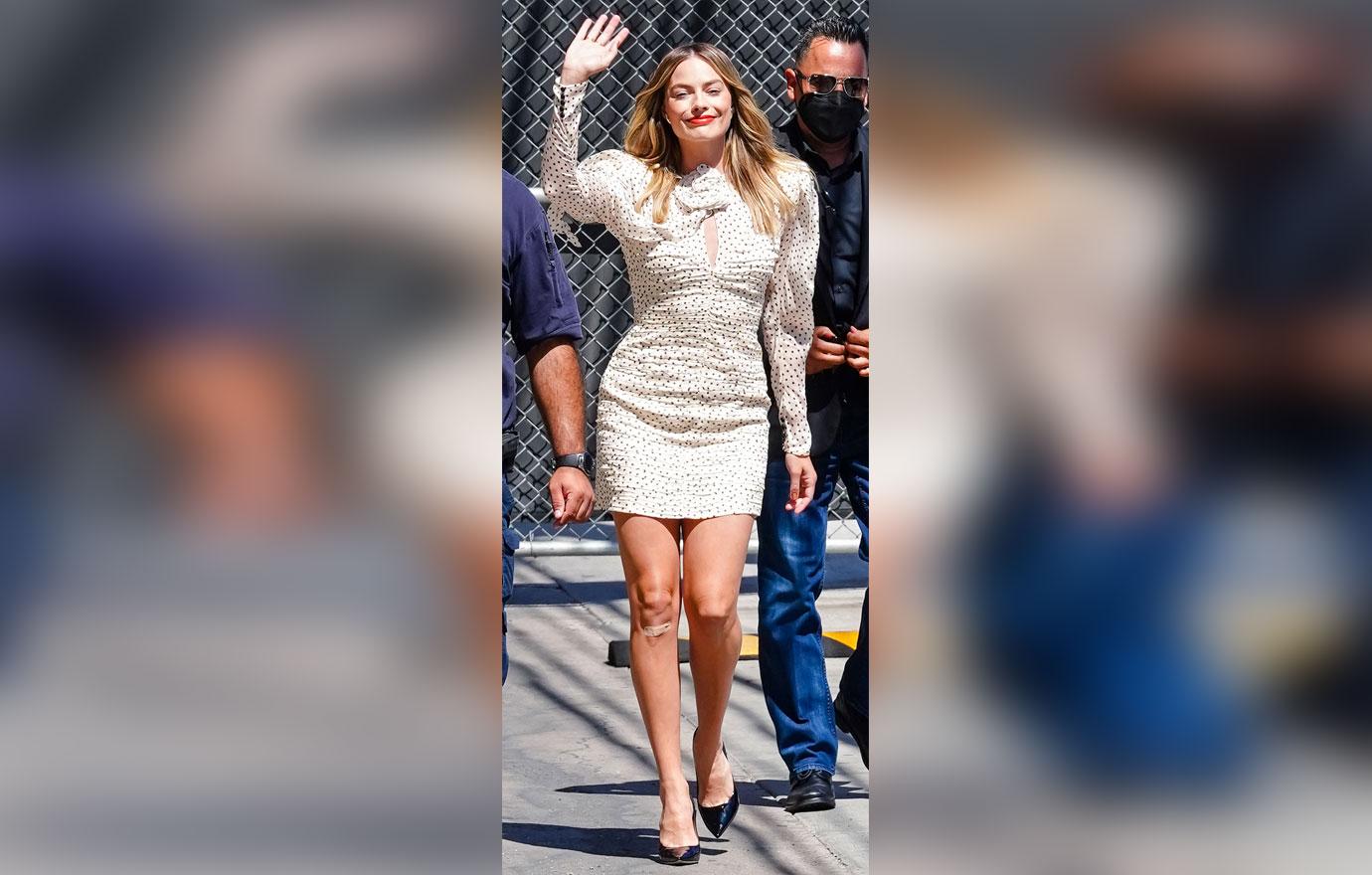 Article continues below advertisement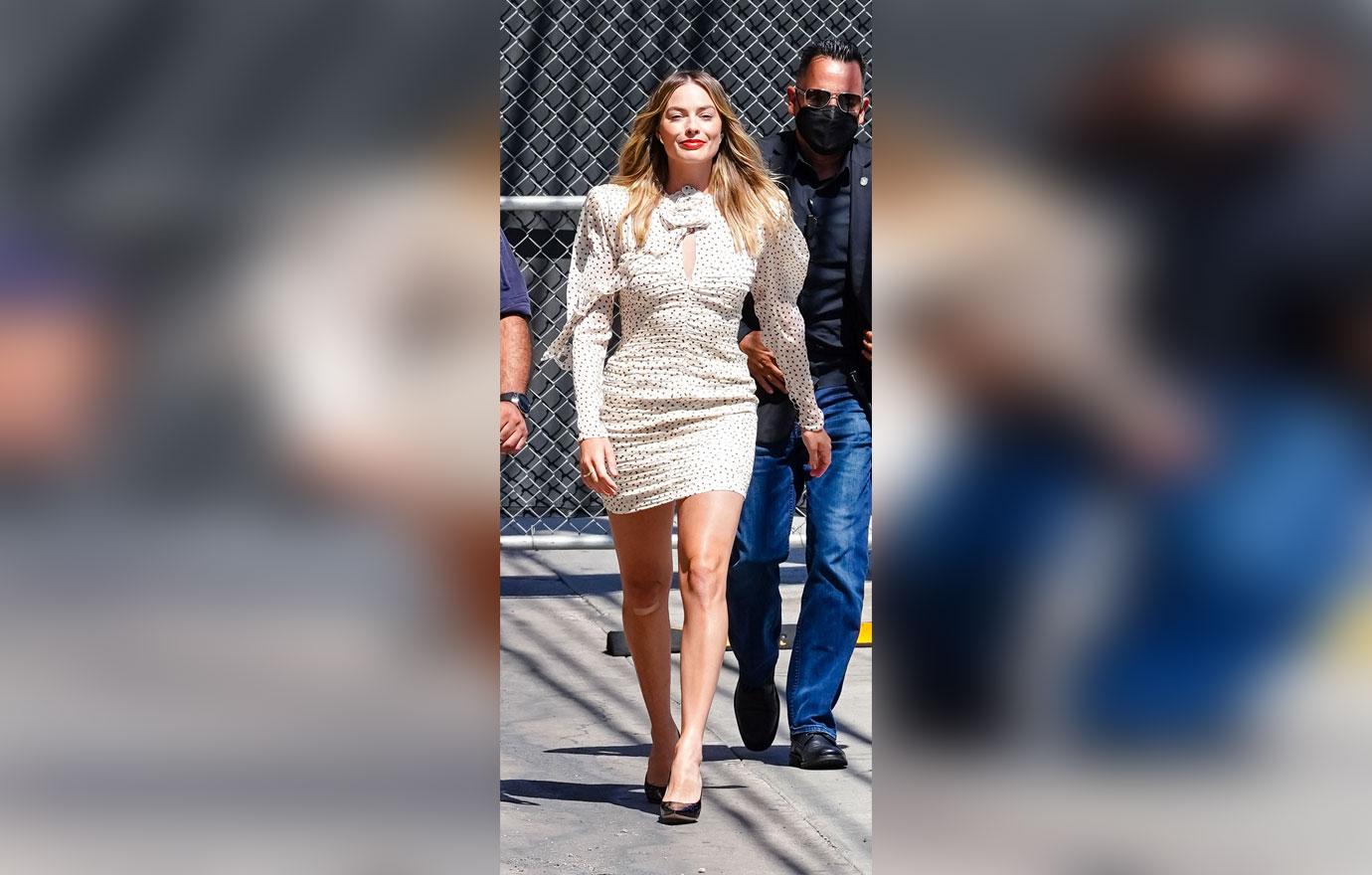 During her appearance on the talk show, the Australia native talked about her relationship with John Cena, who stars alongside her in the new Suicide Squad film.
"I watched WWE when I was growing up. When I was a kid, I loved The Undertaker," the 31-year-old said. "Then obviously when I was a teenager, I stopped watching. But then, as a late teen, early 20s, I had a boyfriend who was obsessed with John Cena. So much so, that he dressed as John Cena for his 21st birthday and had a cardboard cut-out in his bedroom."
"So I slept in a room for two years with a life-size cardboard cut-out of John Cena in the room," she continued. "And then I'd be like, 'Oh, it's just John Cena, it's OK.'"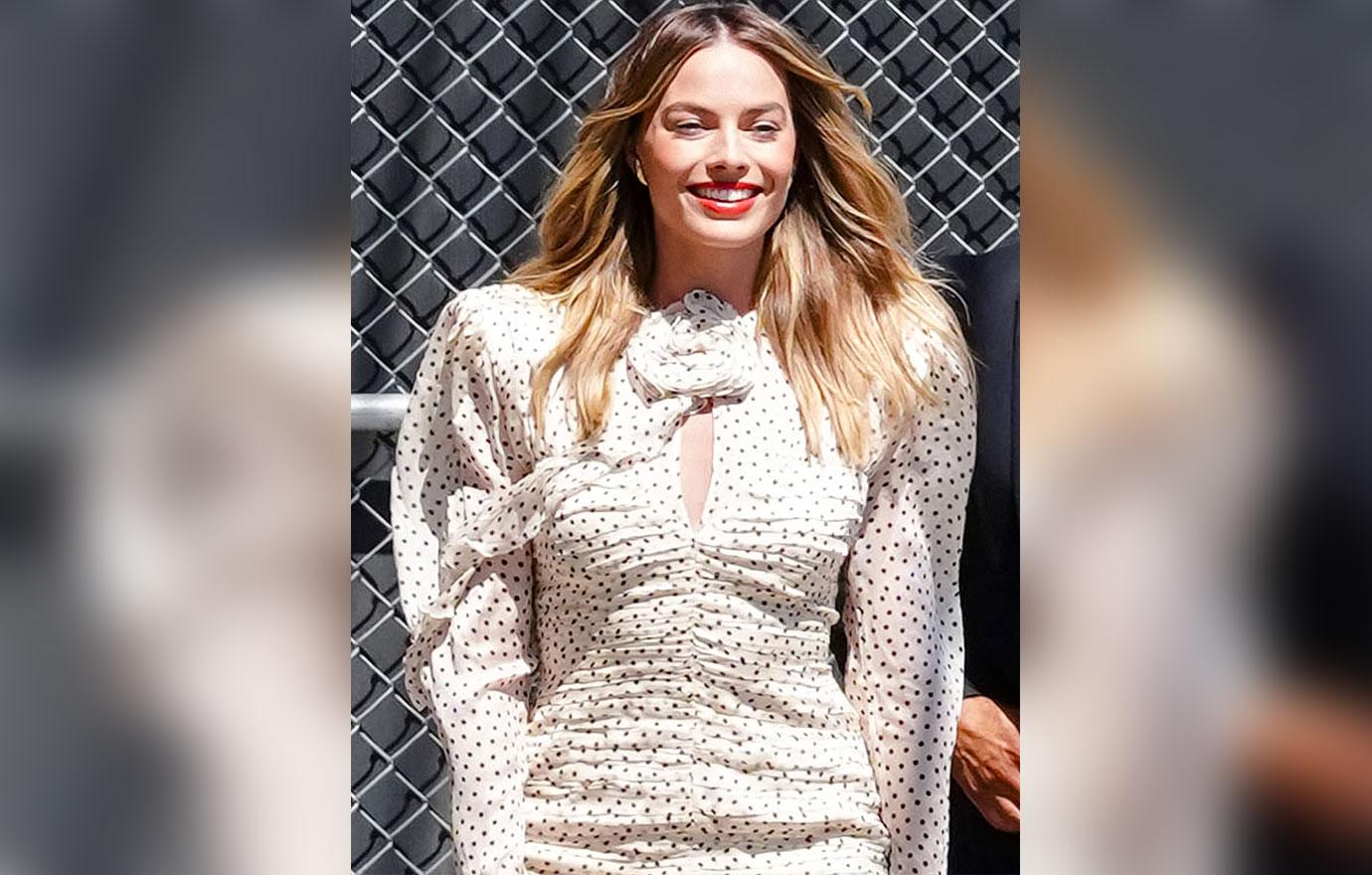 The new flick, which hits theaters and will be available to stream on HBO Max on August 6, has an all-star cast, which includes Idris Elba, Sylvester Stallone, Taika Waititi, Pete Davidson, Viola Davis and more.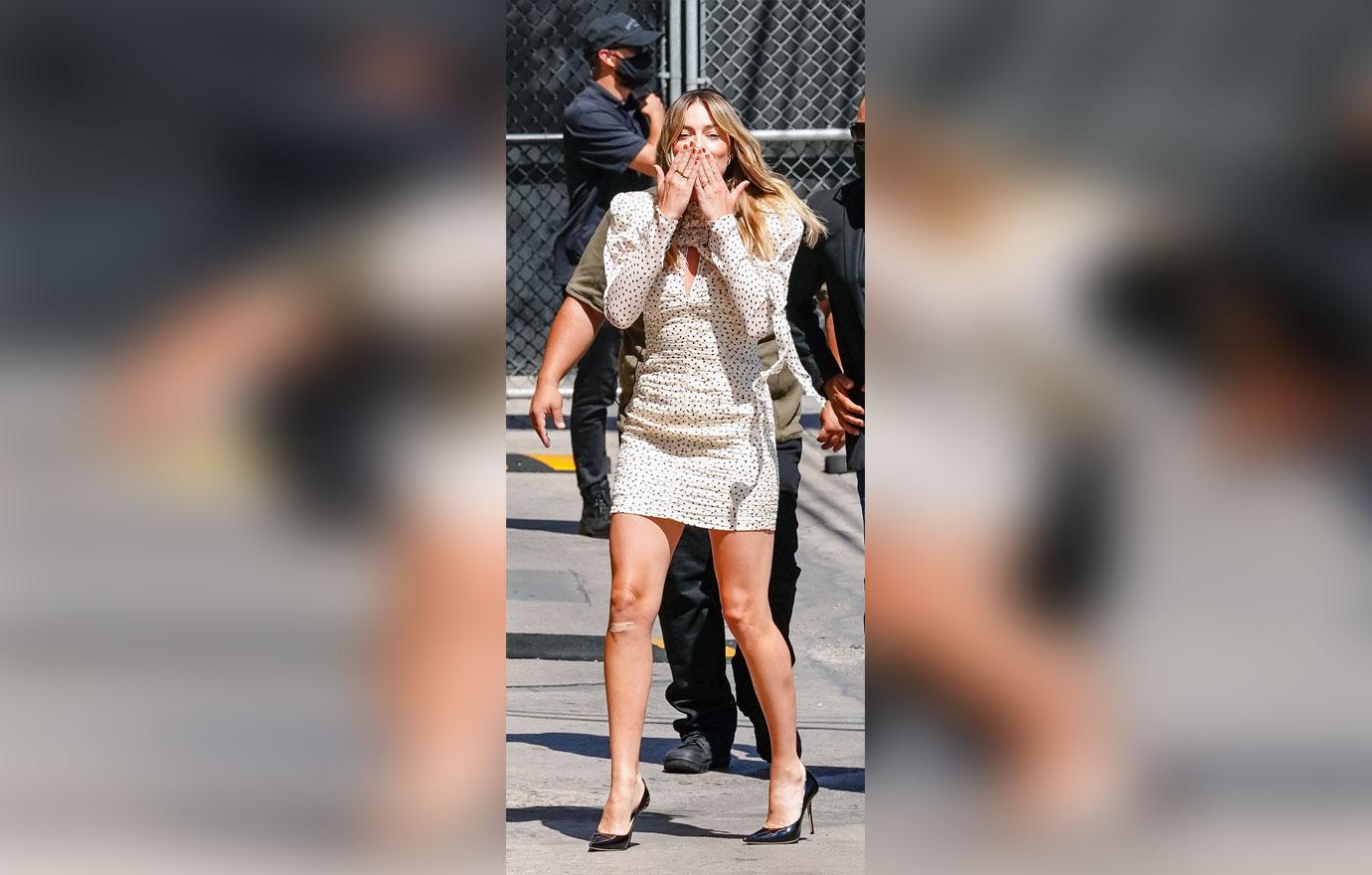 Kisses! Robbie couldn't help but send some love to her fans.
Though Harley Quinn has been an iconic character for Robbie to play, she admitted she needs to press pause for quite some time.
"I was like, 'Oof, I need a break from Harley, because she's exhausting.' I don't know when we're next going to see her," the Hollywood starlet — who has played Harley three times over the last five years — revealed.
However, James Gunn — who directed the latest film — would be open to working with Robbie again soon.
"I've had ideas, actually," he said. "If I did a sequel, it's not like, 'Hey, let's assemble another team and let's do this!' It would be very different."