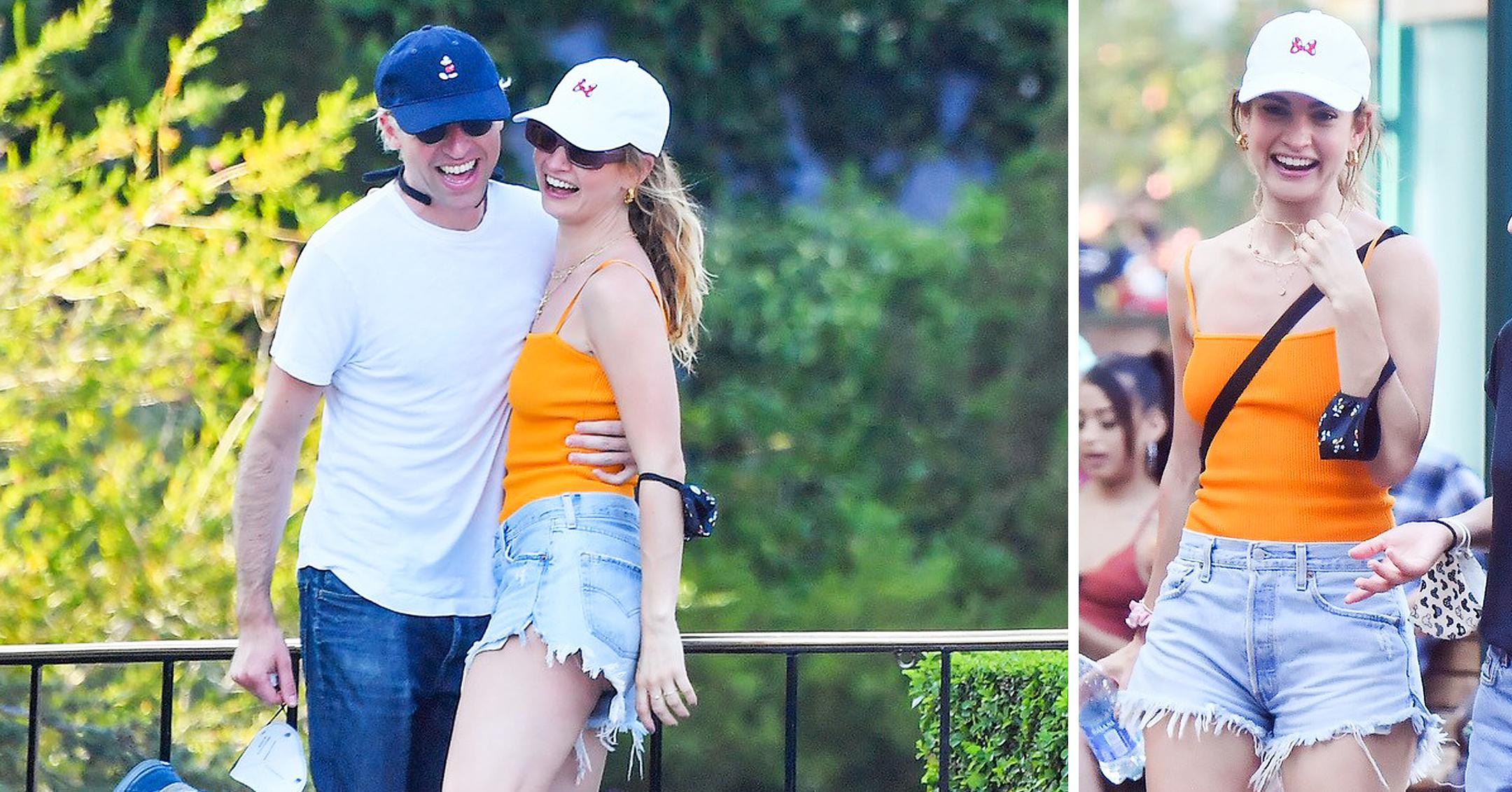 Lily James Looks Cute & Casual While At Disneyland With Boyfriend Michael Shuman — Photos
The happiest place on earth! Lily James and her boyfriend, Michael Shuman, were all smiles as they ventured to Disneyland on August 15.
Article continues below advertisement
The actress sported a bright orange tank top, which she paired with jean shorts, a white hat and black shoes.
For his part, Shuman wore a blue hat, a white T-shirt, jeans and blue kicks.
Article continues below advertisement
Scroll through the gallery below to see the cute pics!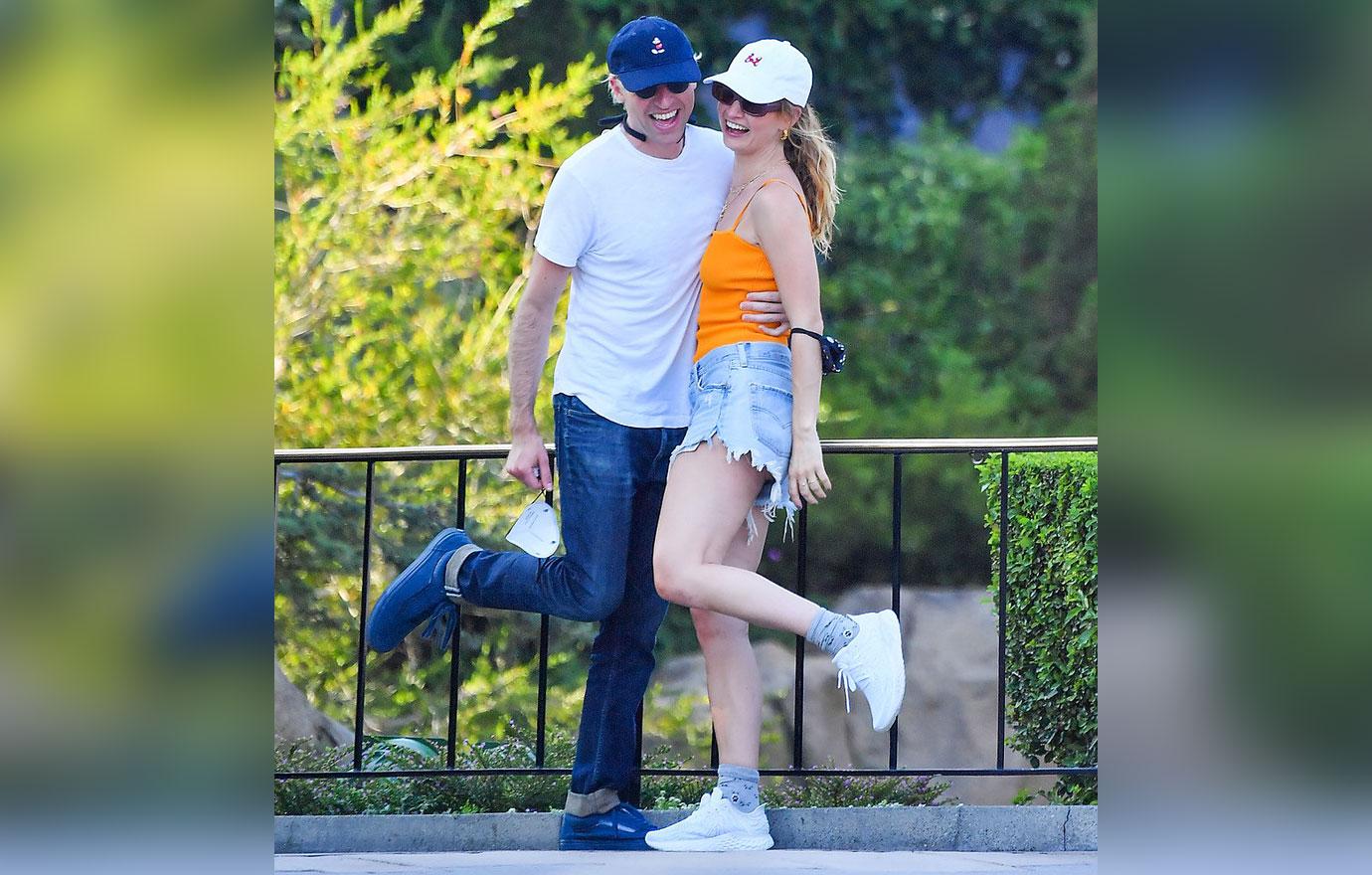 A foot pop! The lovebirds looked like they were having a blast as they took a second to engage in some PDA.
Article continues below advertisement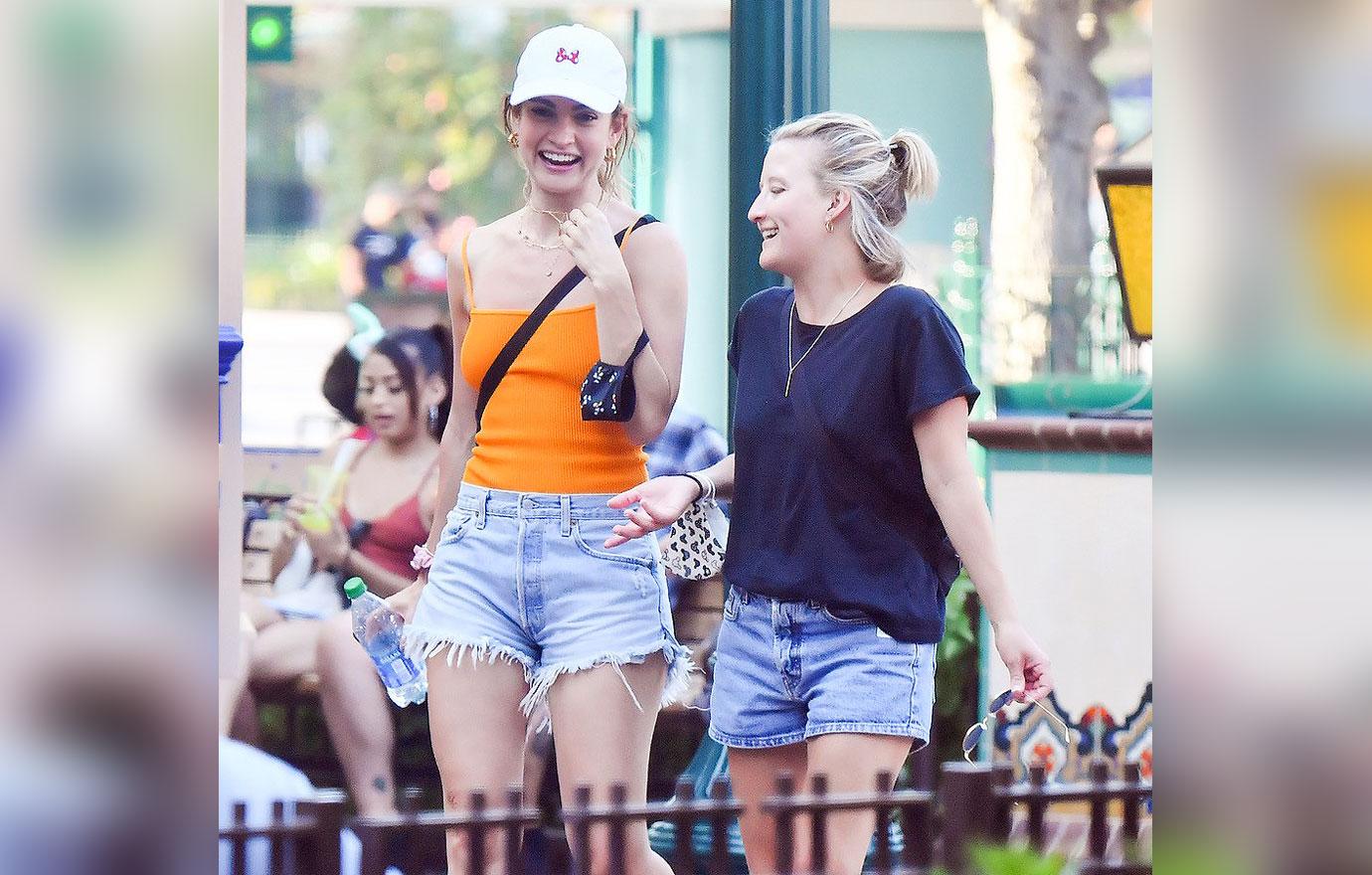 James also was spotted with a friend — who also wore a similar outfit to her!
In April, James was spotted with Shuman, and it looks like things are heating up.
In the meantime, the U.K. native has been busy, as she is filming a new Hulu series, which focuses on Pamela Anderson and Tommy Lee's relationship.
"'It's great to be blonde. With low expectations it's very easy to surprise people' - Pamela Anderson," she captioned some shots of herself dressed as Anderson. "@Hulu #PamAndTommy @pamandtommyonhulu."
James also posted about her new show The Pursuit of Love via social media.
".. streaming now on @amazonprimevideo !💗💗💗💗💗💗💗💗💗💗💗@emortimer @emily_beecham #thepursuitoflove," she wrote.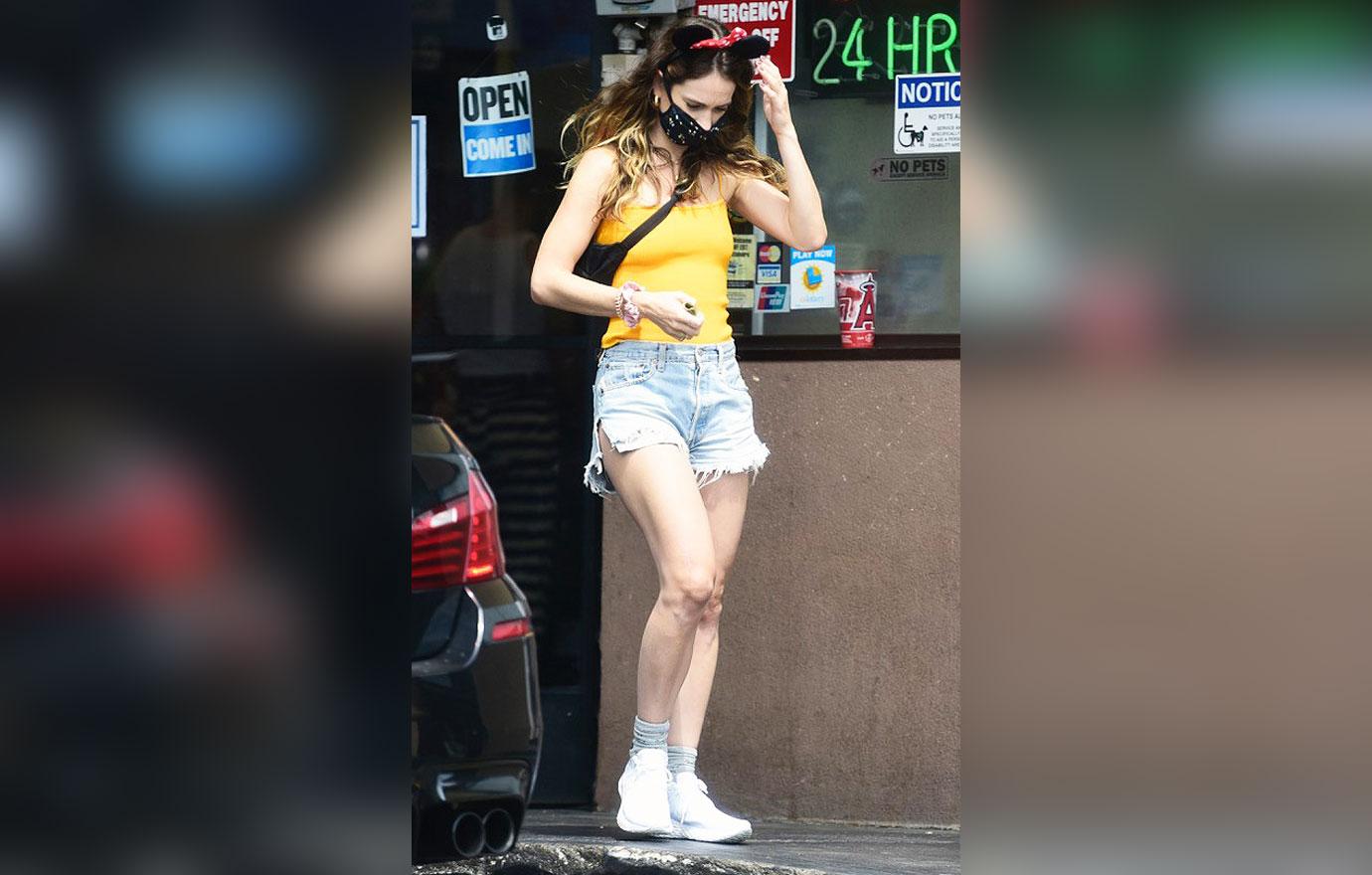 James is on a roll — and she has no plans on stopping anytime soon.
"Making a film is such a crazy experience, and suddenly it's done, and you have no control over it," she said. "I think that's why I maybe want to direct and produce, because I'd like to be more involved."
She continued, "Lockdown forces you to confront things about yourself, and part of stopping was realizing that repeating yourself is the death of creativity. I just know that I want to try to stretch myself and become another person... I hope that's what next year will bring."
James also admitted that although she has been in the industry for a long time, she is still evolving. "Lots of girlfriends said to me, 'Oh, you feel so much relief in your thirties, you know who you are.' I thought I was there, but then realized I'm actually not," she said. "I think I'll probably always be quite a 'searching' person ... I can't picture getting to a point where I'll feel like, 'Oh, I've grown.' I still feel like a child."