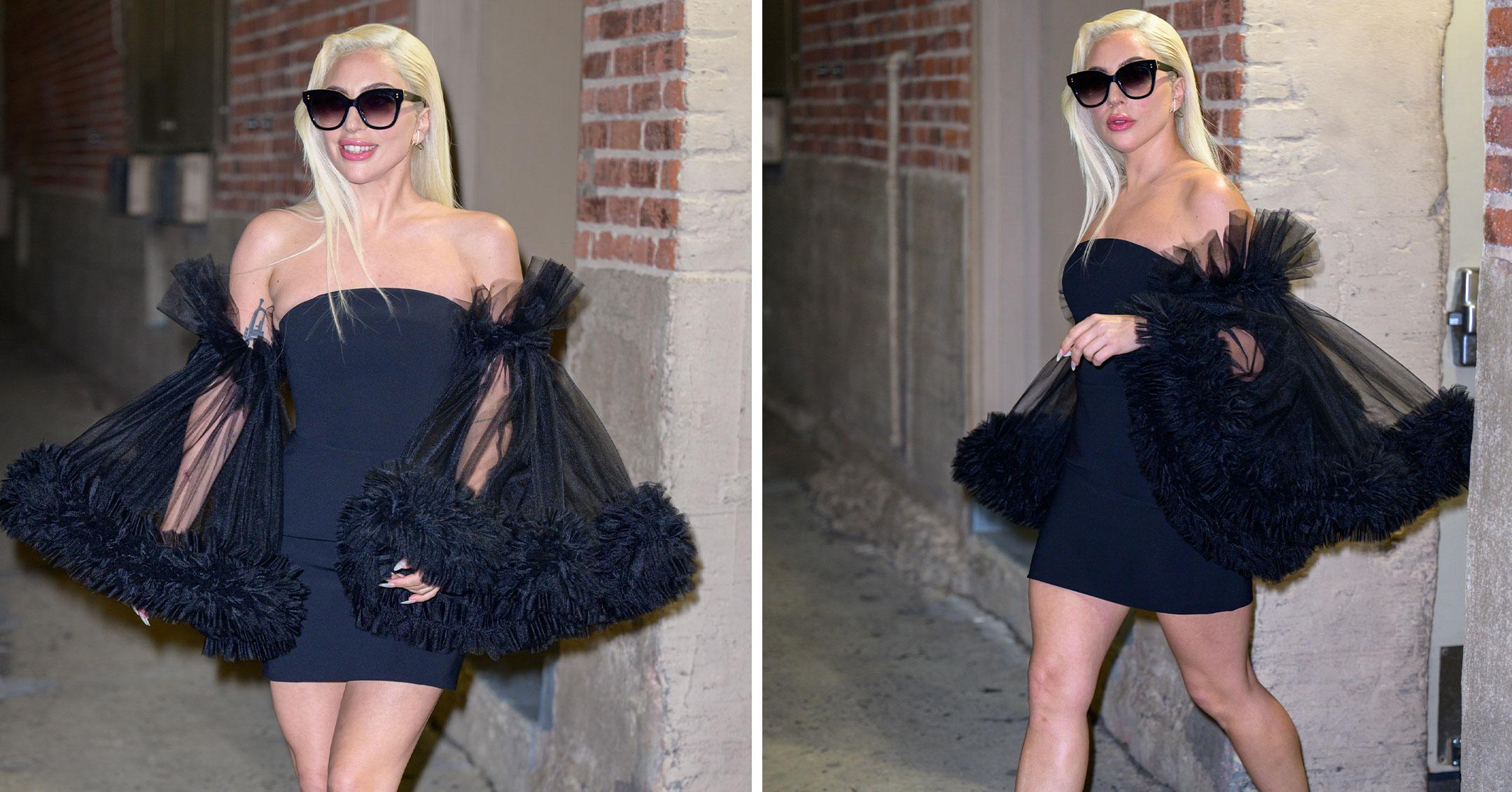 Lady Gaga's Strapless LBD Brings The Drama With Off-The-Shoulder Tulle Sleeves: Photos
Lady Gaga turned the sidewalk into her very own runway when she arrived to Jimmy Kimmel's Los Angeles studio on January 25.
The star wowed in a design by Christian Siriano, and though her short dress is actually black, lighting from the cameras gave it a navy hue.
Scroll down to see the singer's ensemble!
Article continues below advertisement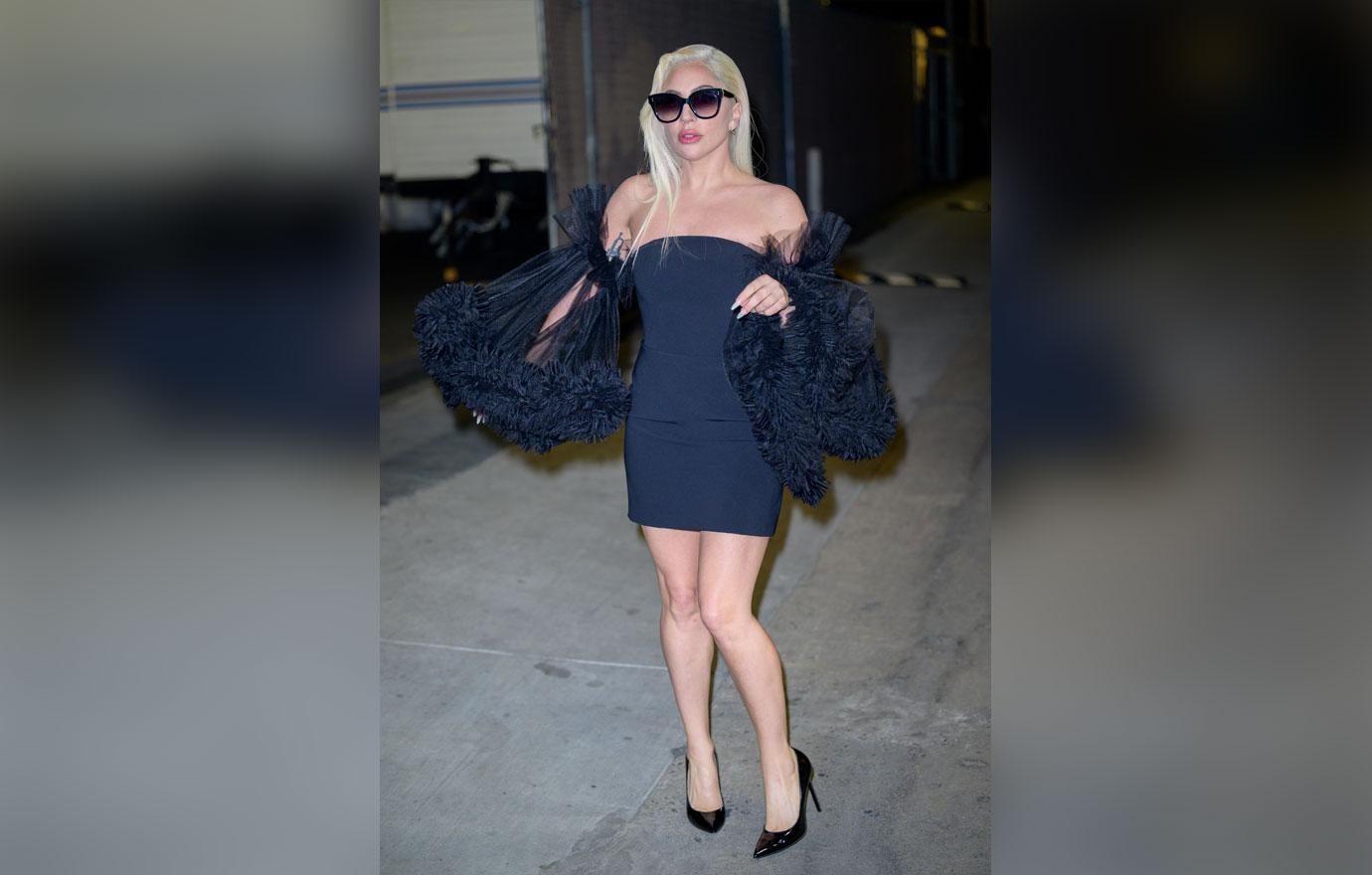 Gaga wowed in the strapless LBD, which stole the scene with it's poofy off-the-shoulder tulle sleeves. She also wore a pair of sunglasses and black pointed-toe pumps.
Since her outfit provided the drama, she kept her hair and makeup look simple, with her platinum blonde locks styled with a deep side part.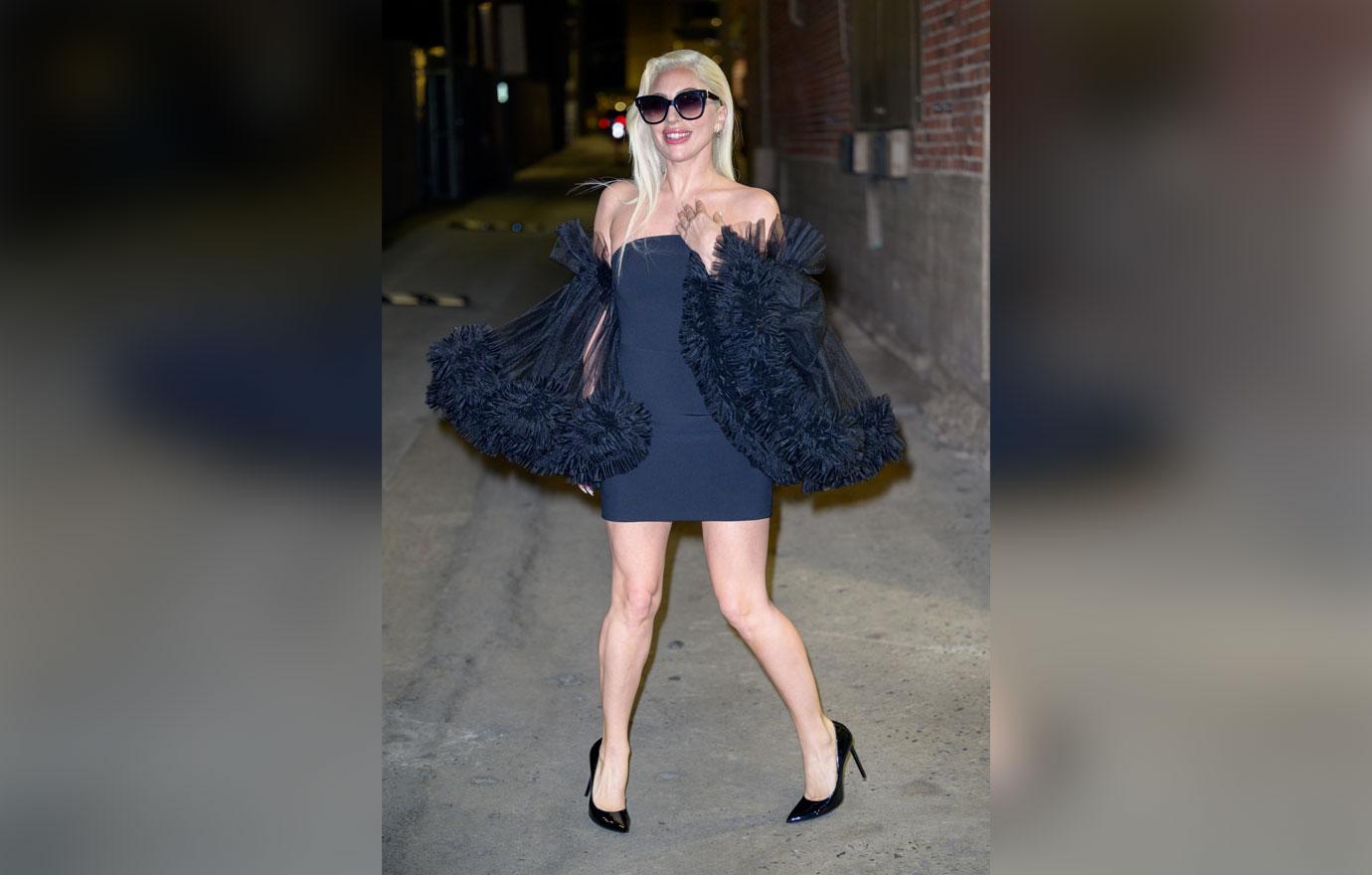 With the Super Bowl around the corner, the Grammy winner reflected on her own halftime performance at the 2017 game while on Kimmel's show.
"Playing the Super Bowl is a huge honor, and I remember — and I got the phone call to play the show, I just cried," she recalled to the host. "I just cried and ran around my room."
Article continues below advertisement
She also touched on the final moment of her set, in which she jumped and caught a football pass.
"I don't know why I made a very silly decision to decide to try to catch a touchdown at the end. I wanted to jump in and jump out of the performance because I thought it was compositionally interesting," explained the actress. "I was so super excited to catch this football, but four out of five times that we practiced it, I didn't get it."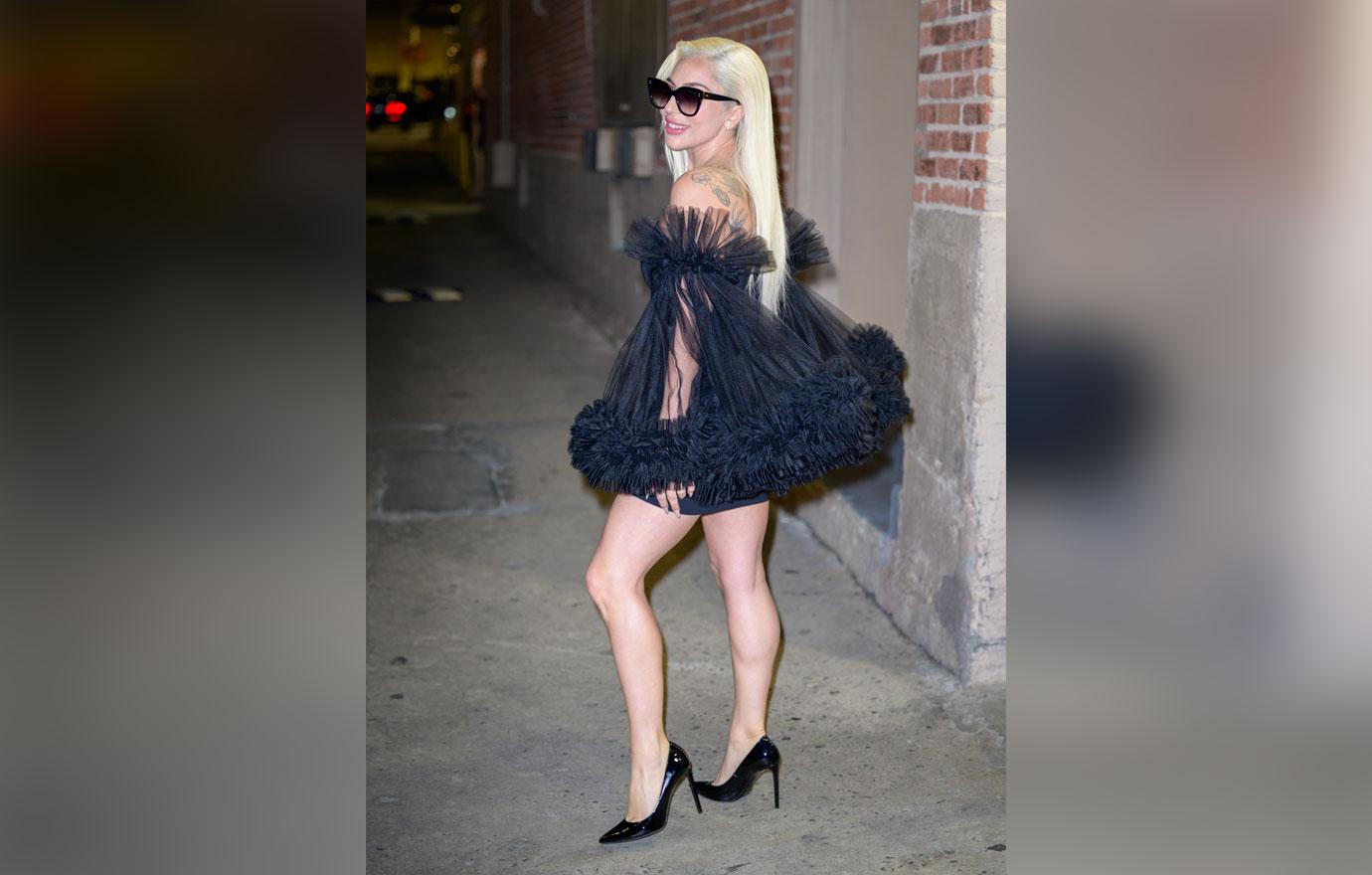 Elsewhere during her interview with the comedian, the "Born This Way" crooner revealed that she and House of Gucci costar Salma Hayek had a kissing scene in the flick, but it was ultimately cut out.
"I made out with Salma Hayek. I'm like that really annoying kid in school that's like bragging that they made out with the popular girl but has no proof!" she quipped. "I'm gonna have to, like, break into Ridley [Scott]'s stuff [to get hold of the footage]."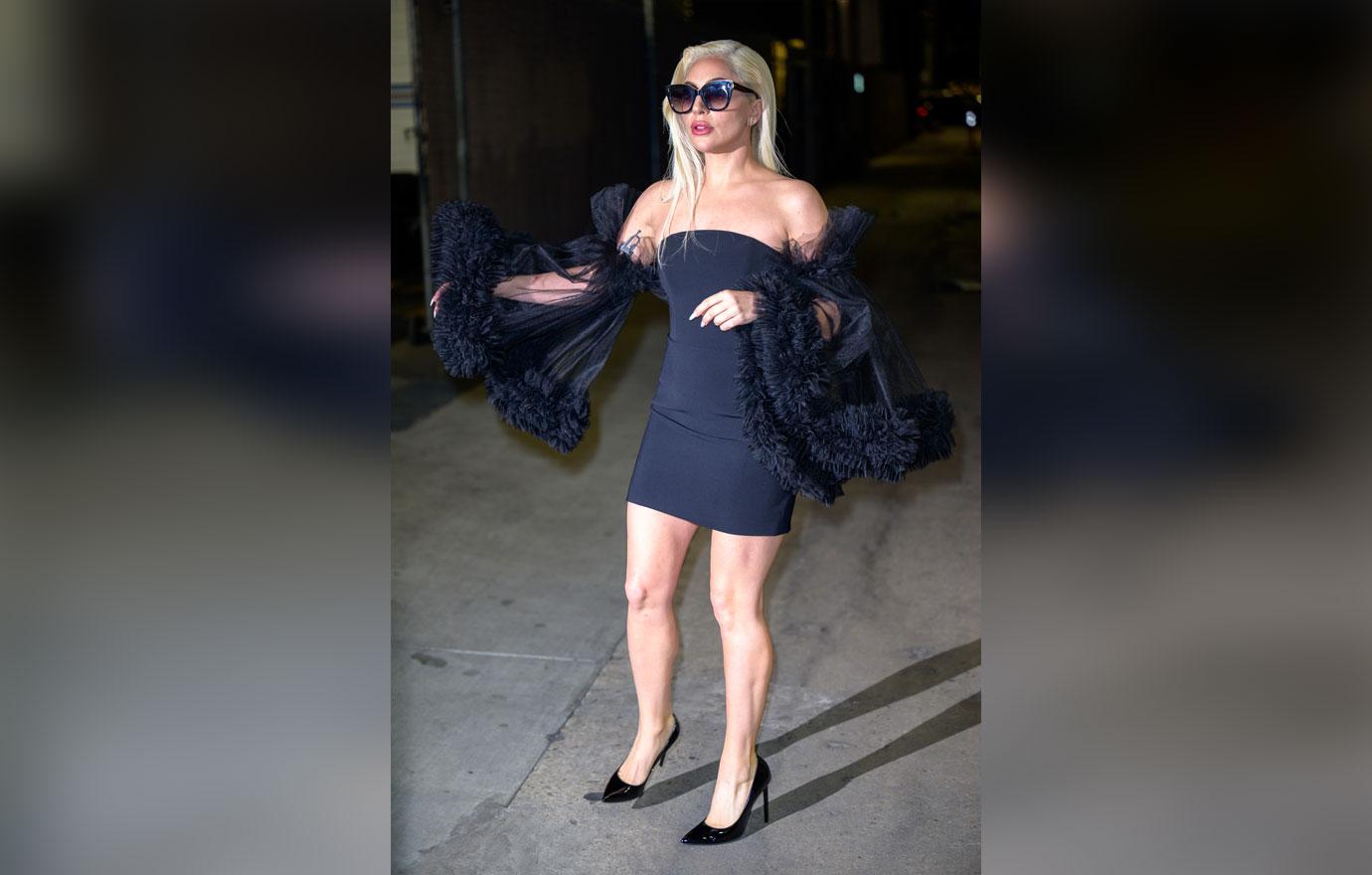 Gaga also revealed that she "always wanted to be an actor. Much more than I wanted to be a singer."
Unfortunately, she "was really terrible at auditioning," so she pursued music instead, but clearly, her acting skills have since improved!