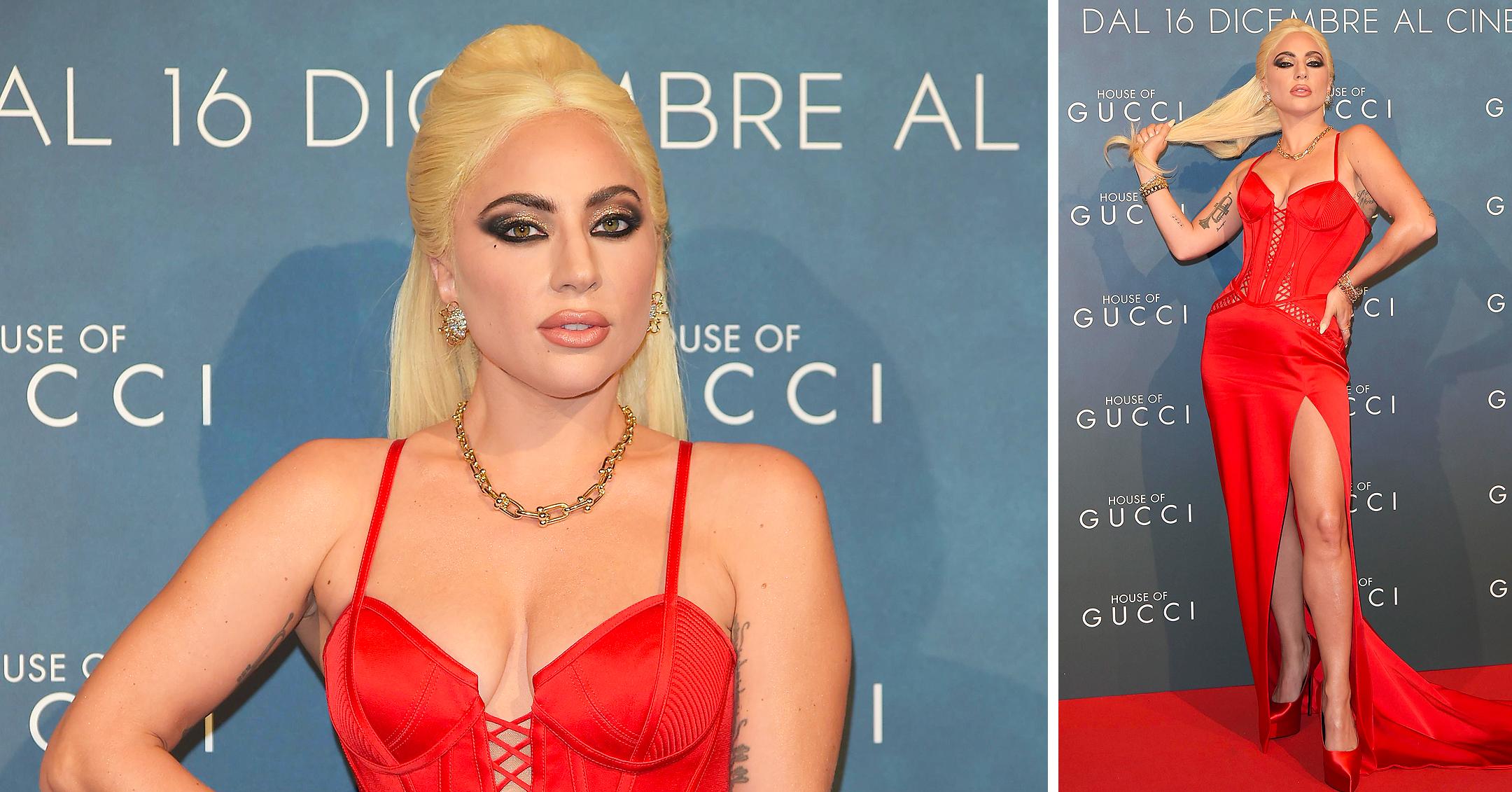 Lady Gaga Works The 'House Of Gucci' Red Carpet In A Striking Corset Gown: Pics
Lady Gaga's House of Gucci press tour has turned into a mini fashion show!
After wowing at the U.K. premiere in a show-stopping purple number, she brought the sex appeal for the movie's debut in Milan on November 15, wearing a red corset dress.
Keep scrolling to see the star work the red carpet.
Article continues below advertisement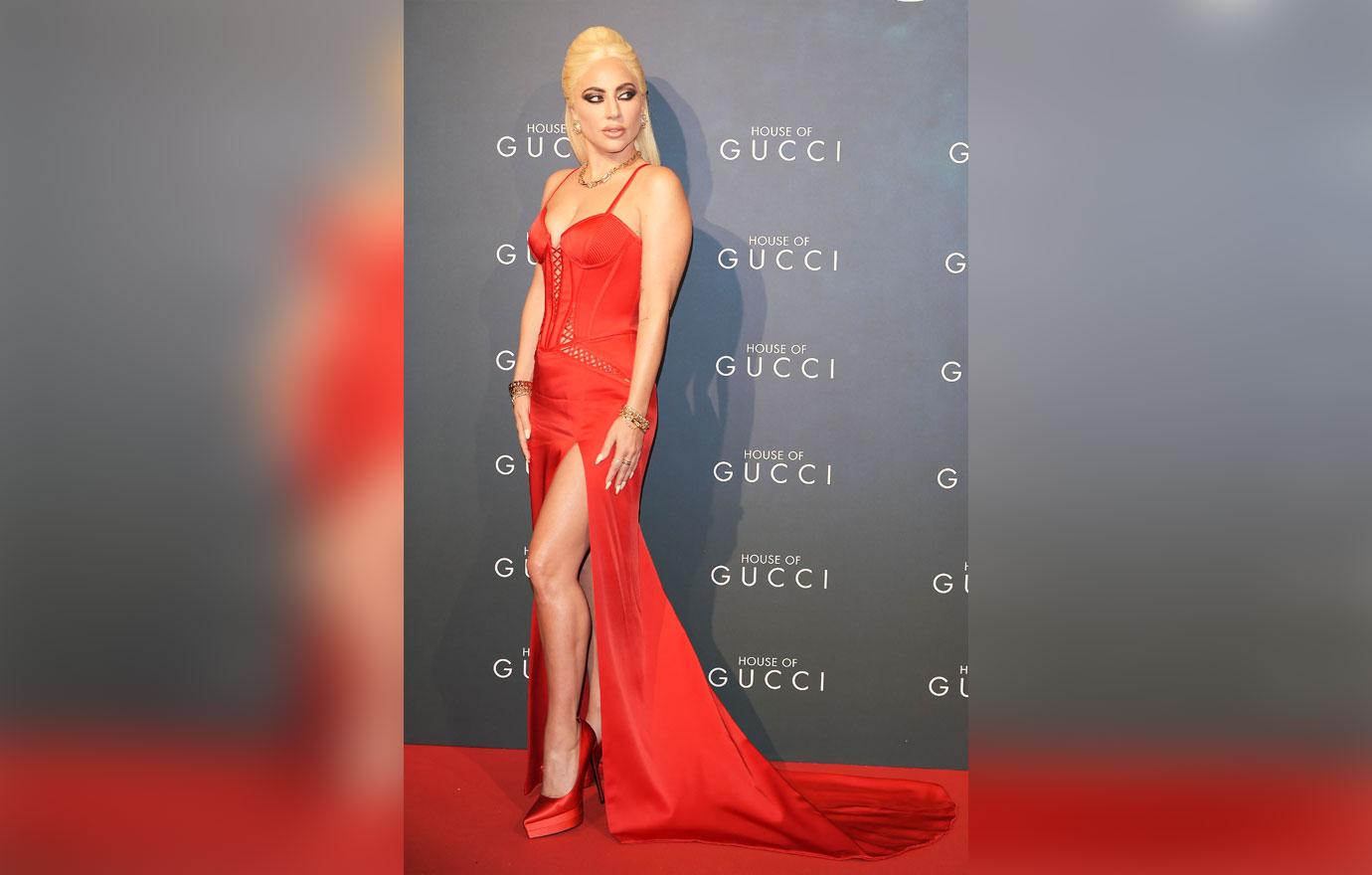 What a showstopper!
While she wore Gucci to a previous event, Gaga opted for a custom Atelier Versace gown this time around. The red satin piece gave off vintage vibes thanks to it's corset-like top, while the crisscrossed stitching and thigh-high slit added a modern touch.
The superstar wore matching platform heels to complete the look.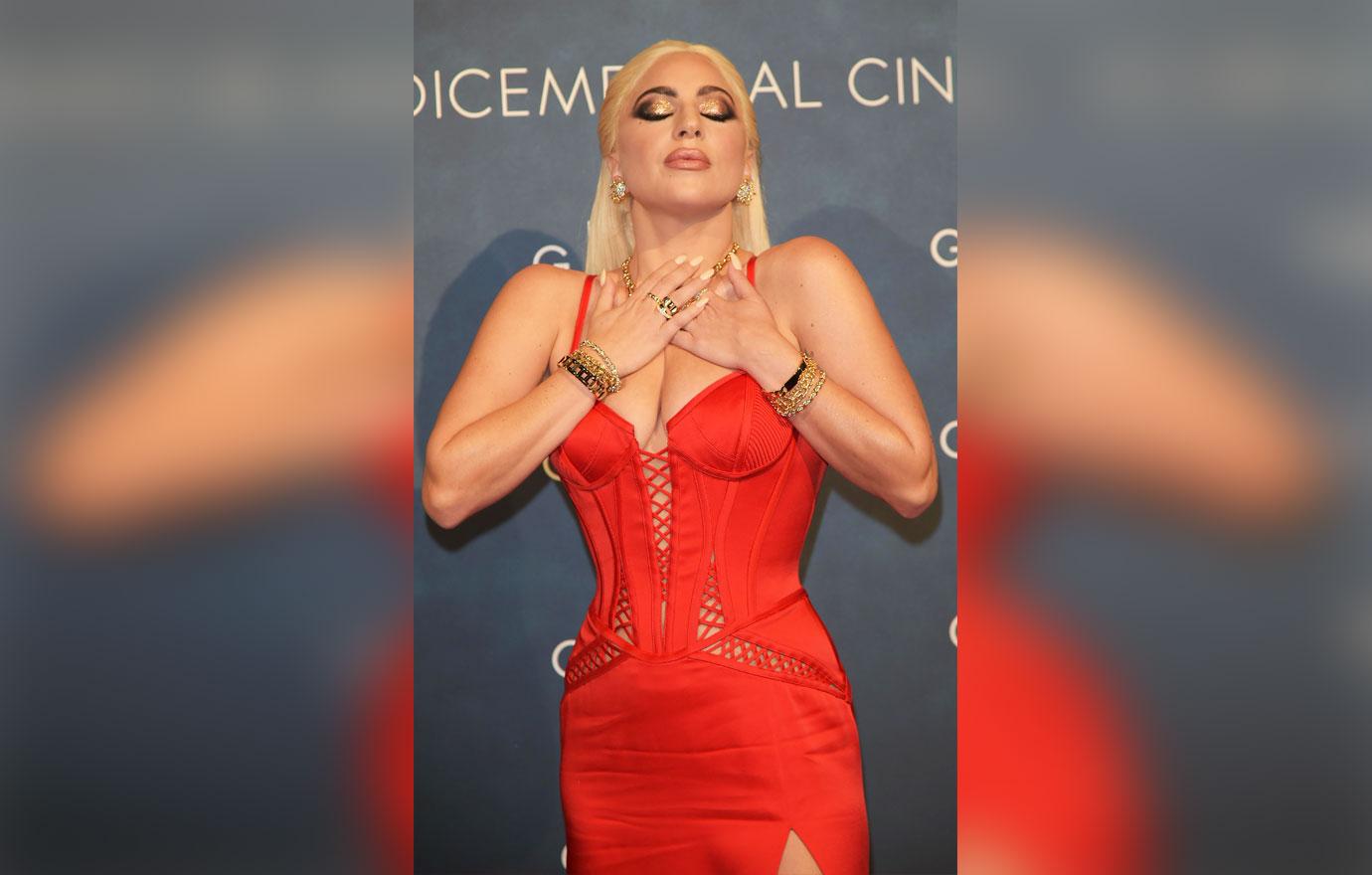 According to the designer, the dress "takes inspiration from designs in the Versace Spring-Summer 1995 collection."
The Oscar winner went for bold makeup with a shimmery smoky eye, thick eyeliner and plump lips. She added gold jewelry from Tiffany & Co. for a final touch.
Article continues below advertisement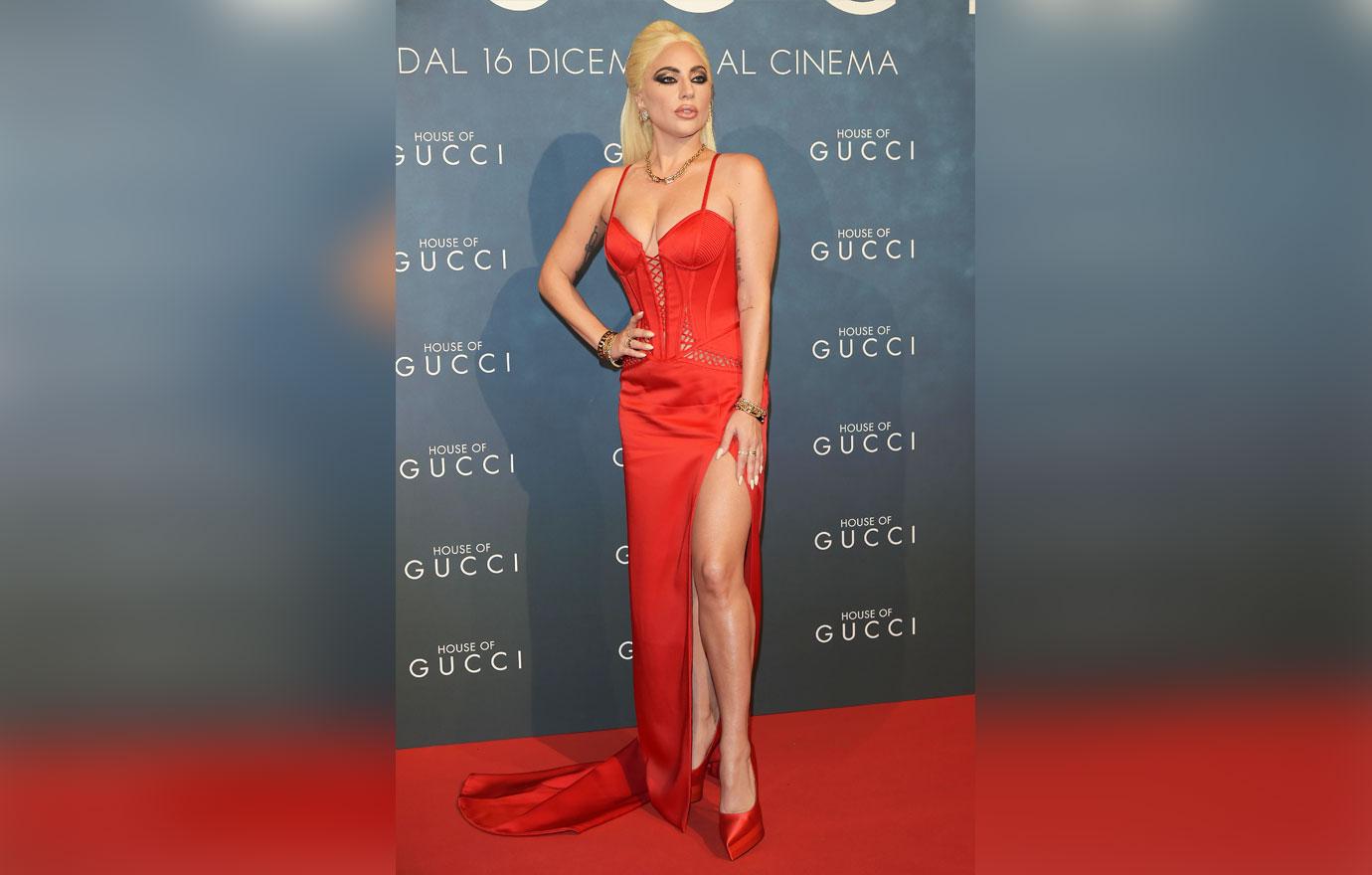 The "Born This Way" crooner admitted that she "cried all day" while doing press in Milan.
"I am so grateful and humbled to be in our movie #HouseOfGucci," she wrote on Instagram. "Coming Thanksgiving! Father, Son, and tonight…Haus of @Versace. ❤️❤️❤️."
Donatella Versace herself commented on the post, writing "FABULOUS! My beautiful Gaga ♥️" and "Love youuu @ladygaga ♥️."
Article continues below advertisement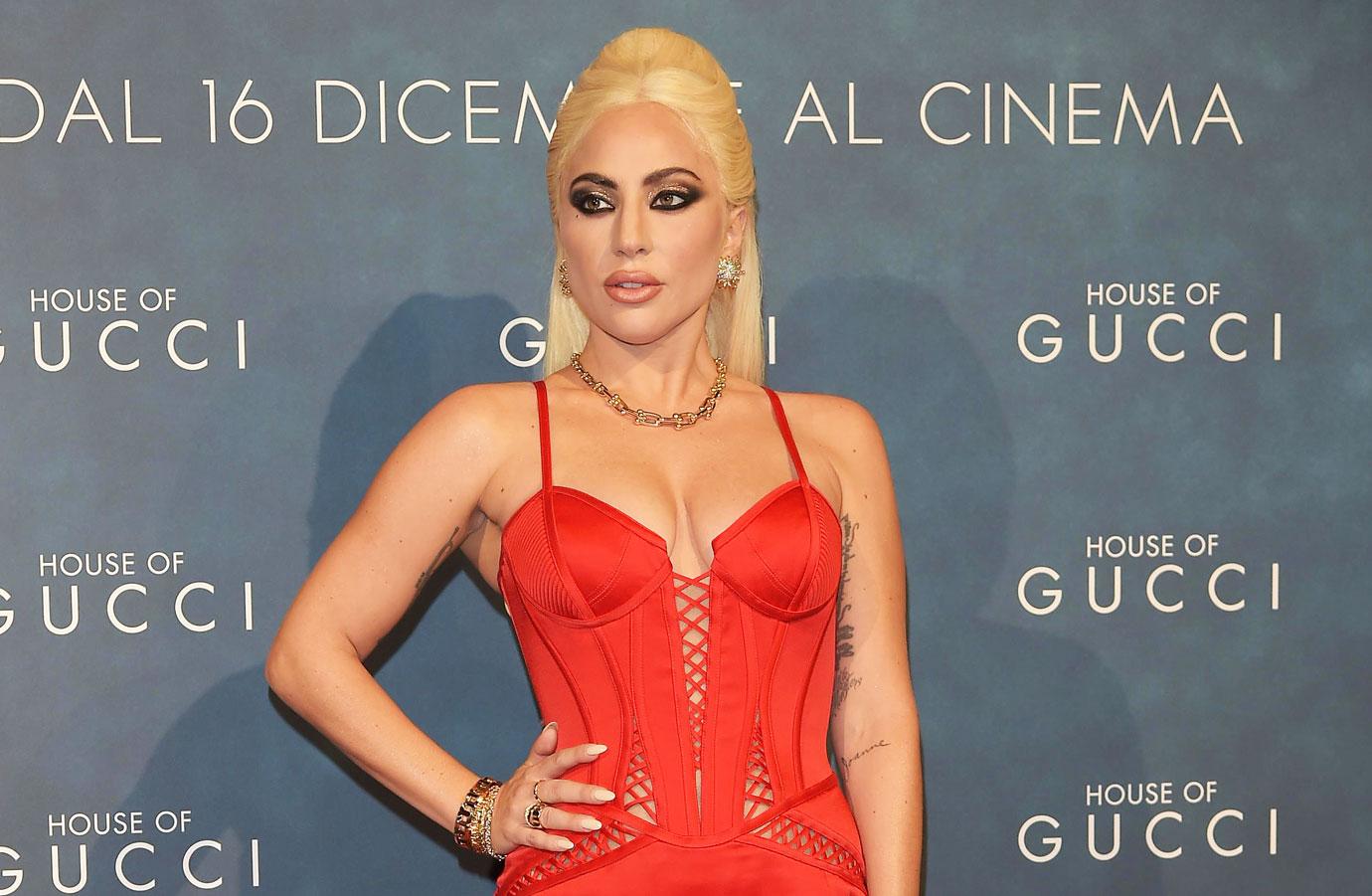 Regardless of what audience will say about the flick, Gaga insisted that she's "never had a better experience with a director" than she did with Ridley Scott.
"He loves artists, and some directors don't," she said. "They love themselves."
"I have to say this, Ridley: There's not a lot of men that are directors who would empower a woman to be ugly on camera," the Haus Laboratories cofounder continued. "When I aged and had scenes where I was in this embarrassing, desperate state, he embraced the ugliness of this character and that should be commended, because it is ugly to be disposed of for your looks, it is ugly to be left for a younger woman. So I appreciate that Ridley took something that was sort of a 'sexy murder' and he let it be ugly."