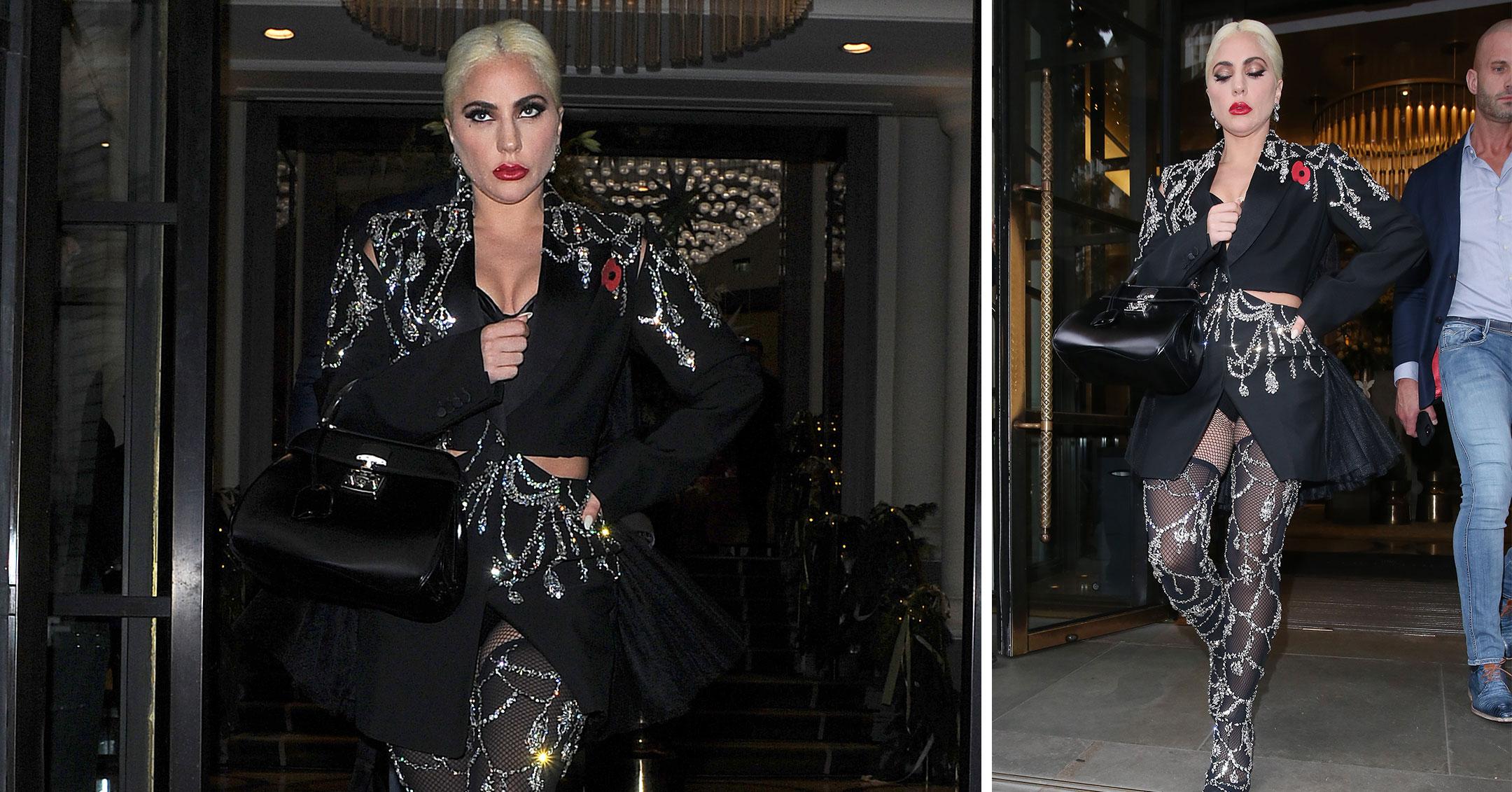 Lady Gaga's Blazer And Fishnet Stockings Are Covered In Crystal Embellishments — Check Out The Ensemble!
Lady Gaga is continuing to slay the fashion game during her global House of Gucci press tour.
While in London on November 12, the actress exited her hotel wearing a black Alexander McQueen outfit that was bedazzled from head to toe.
Keep scrolling to see her designer threads!
Article continues below advertisement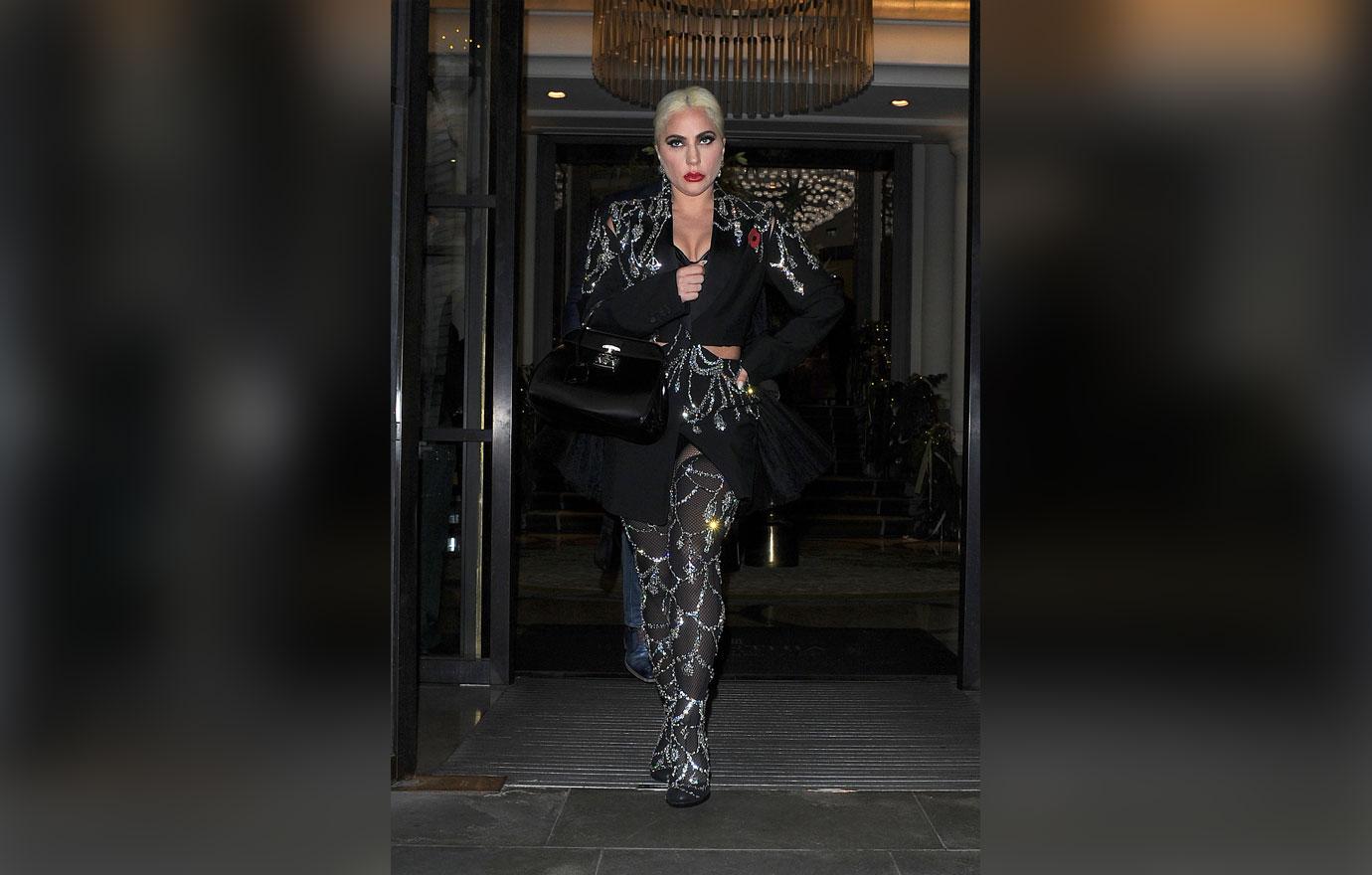 She lives for the applause!
On top, the Oscar winner wore a unique long black blazer dress that had cutouts at the side and crystal embellishments draped over the padded shoulders. The sides of the jacket were adorned with black tulle, giving it a tutu-like hem, and she wore a red poppy flower in honor of Remembrance Day.
Gaga wore a black bra top underneath the statement piece.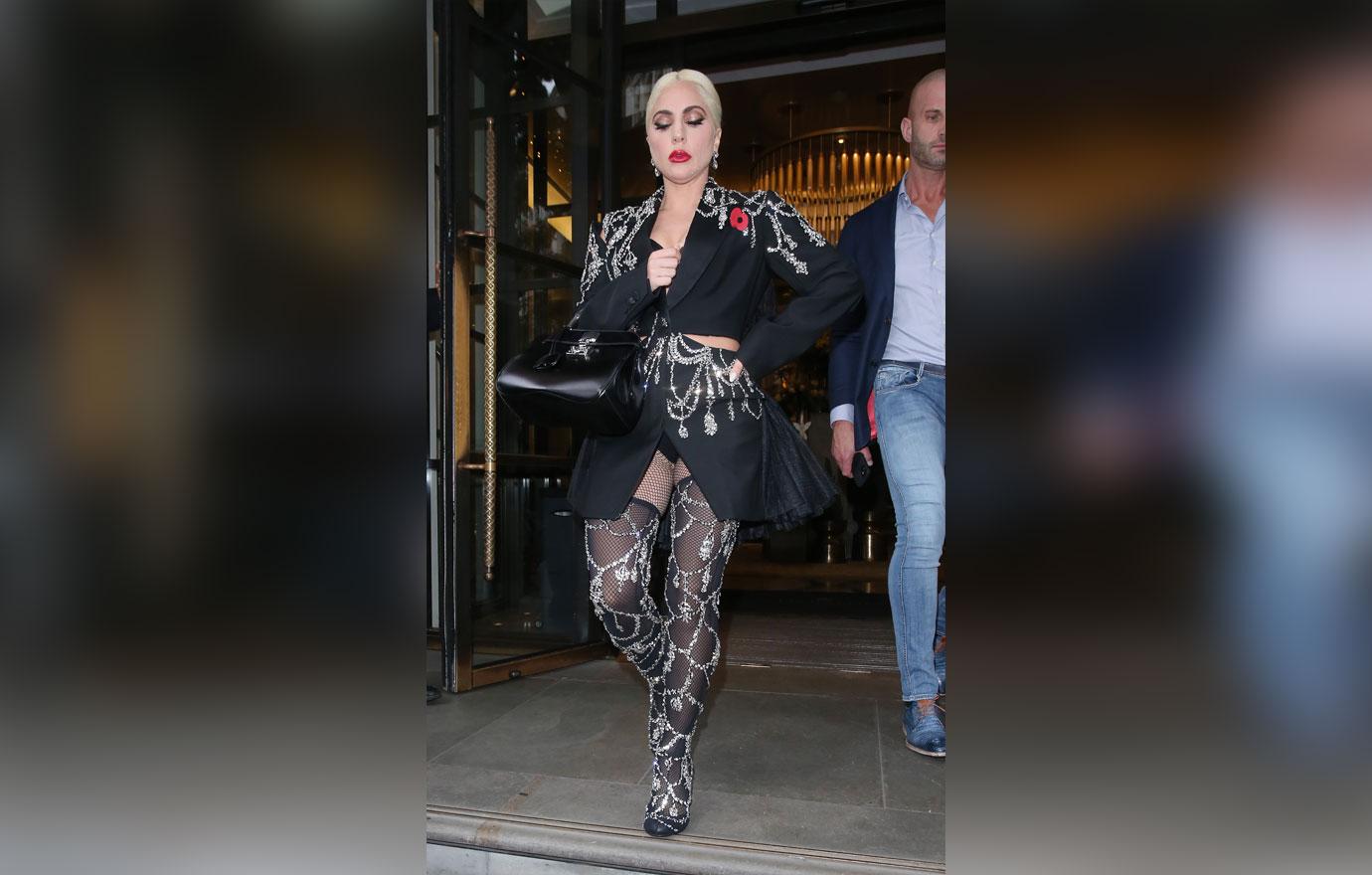 On her legs, the American Horror Story alum slipped on a pair of black fishnet stockings that had the same crystal patten. The tights seemed to even go around her black heels.
She also carried a black top-handle purse and wore a pair of sparkly earrings.
Article continues below advertisement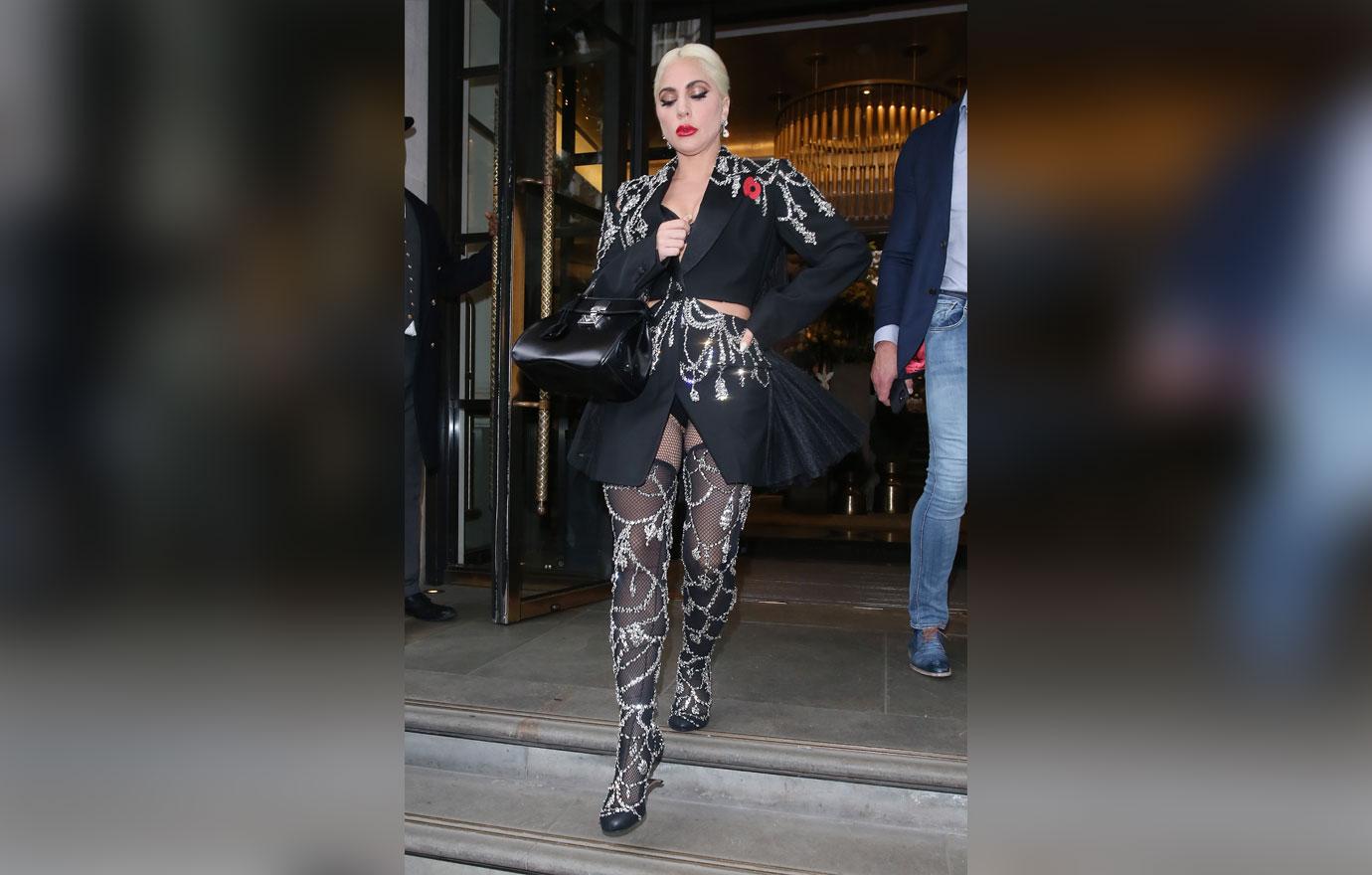 From her meat dress to 8-inch heels, Gaga knows that people think her outfits are totally over the top — but that's just the way she likes it!
"I'm not interested in fashion being functional for everyday life," she told Vogue. "It's about being functional for art. I love becoming art."
She once explained that she no longer feels the need to keep outdoing herself, though she admits used to.
"I used to try to wrap my brain as heavy as I could around what I could do. Instead of being shocking I would use the word 'bemuse,' which is basically putting the audience in a state of confusion where they can't look away," the "Born This Way" crooner shared. "I used to just go, 'What am I going to do next to get people's attention?'"
Article continues below advertisement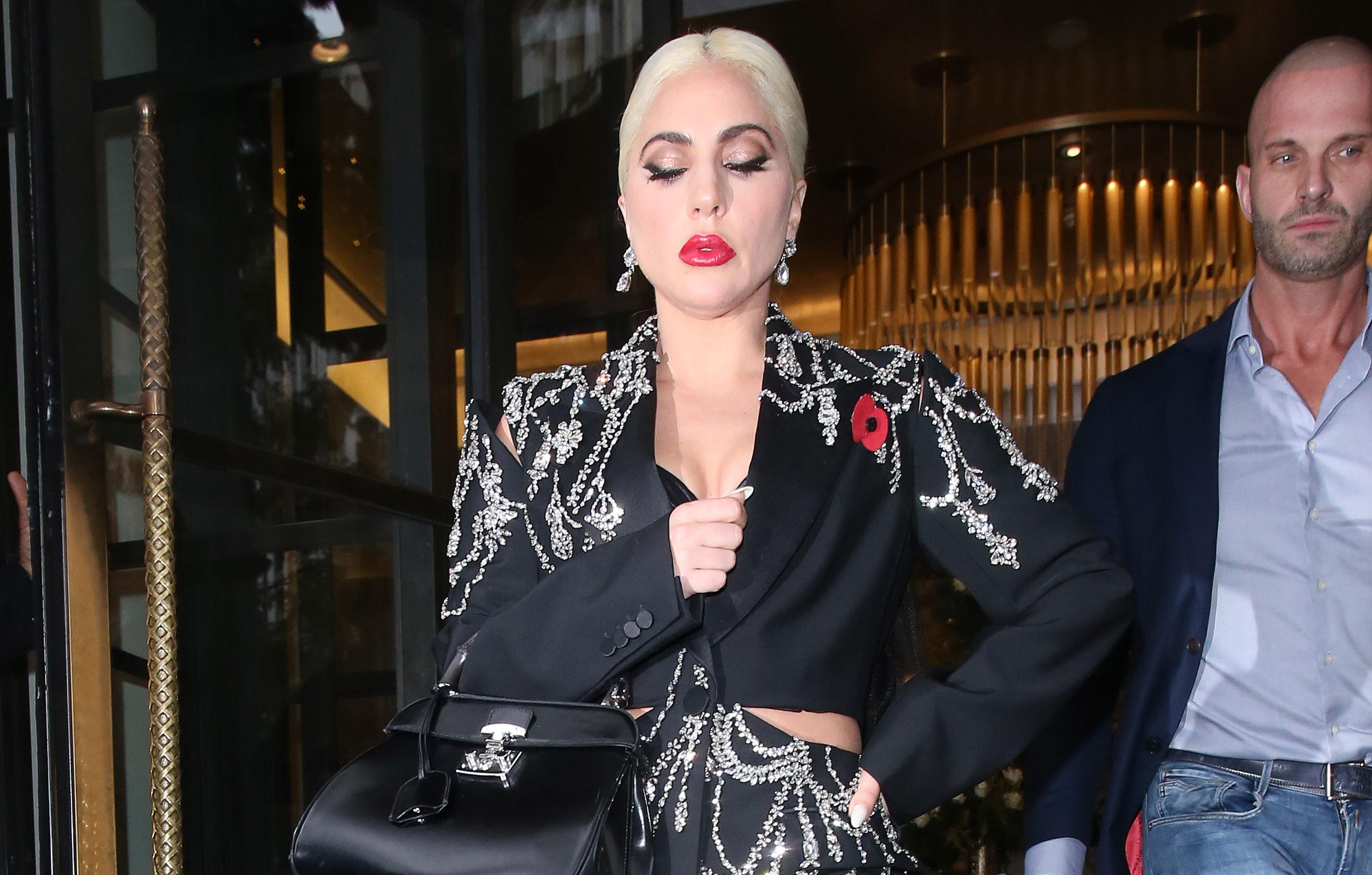 The superstar is likely wearing a lip color from her own cosmetics line, Haus Labs.
The brand just unveiled a new collection in honor of House of Gucci. "WELCOME TO CASA GAGA," she stated of the glitzy products. "New, luxurious formulas designed to celebrate Italian Glam 🇮🇹."
The beauty guru said her makeup line is for everyone: "All gender identities, all racial identities, everyone, every age."