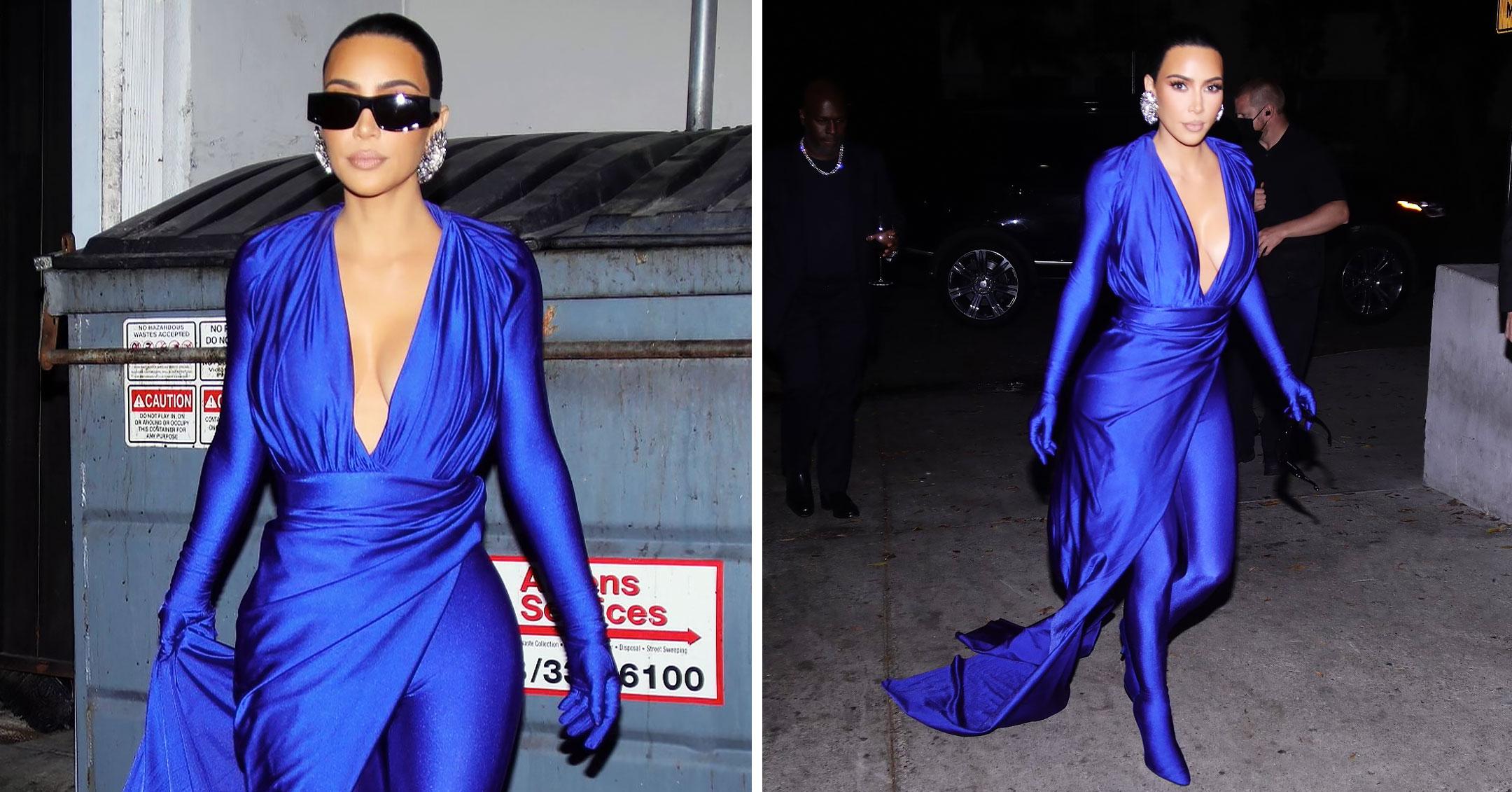 Kim Kardashian Raises Eyebrows In A Unique Royal Blue Gown By Balenciaga: Photos
Kim Kardashian continues to be the center of attention wherever she goes.
While it was her pal Simon Huck getting married, the reality star stole the spotlight on November 12 by stepping out to the rehearsal dinner in a monochromatic outfit.
Check out her bold look below!
Article continues below advertisement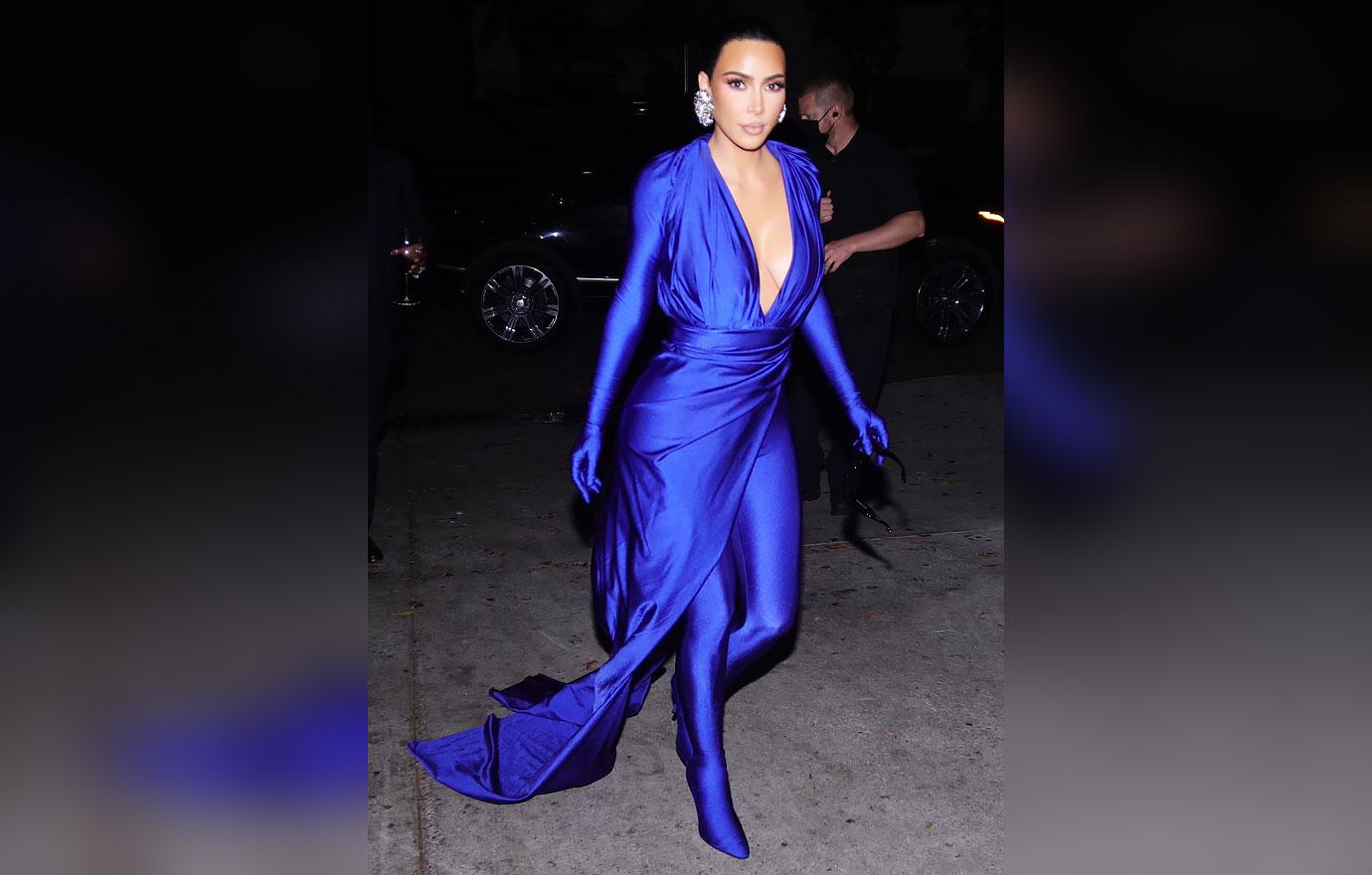 Designed by Balenciaga, the mom-of-four's satin dress featured a long train and a plunging v-neckline. The long sleeves of the gown went all the way down and wrapped around her fingers, acting like gloves, while her boots did the same, almost appearing to be a pair of leggings.
According to Vogue, the Skims founder's sparkling earrings were 3D-printed.
Article continues below advertisement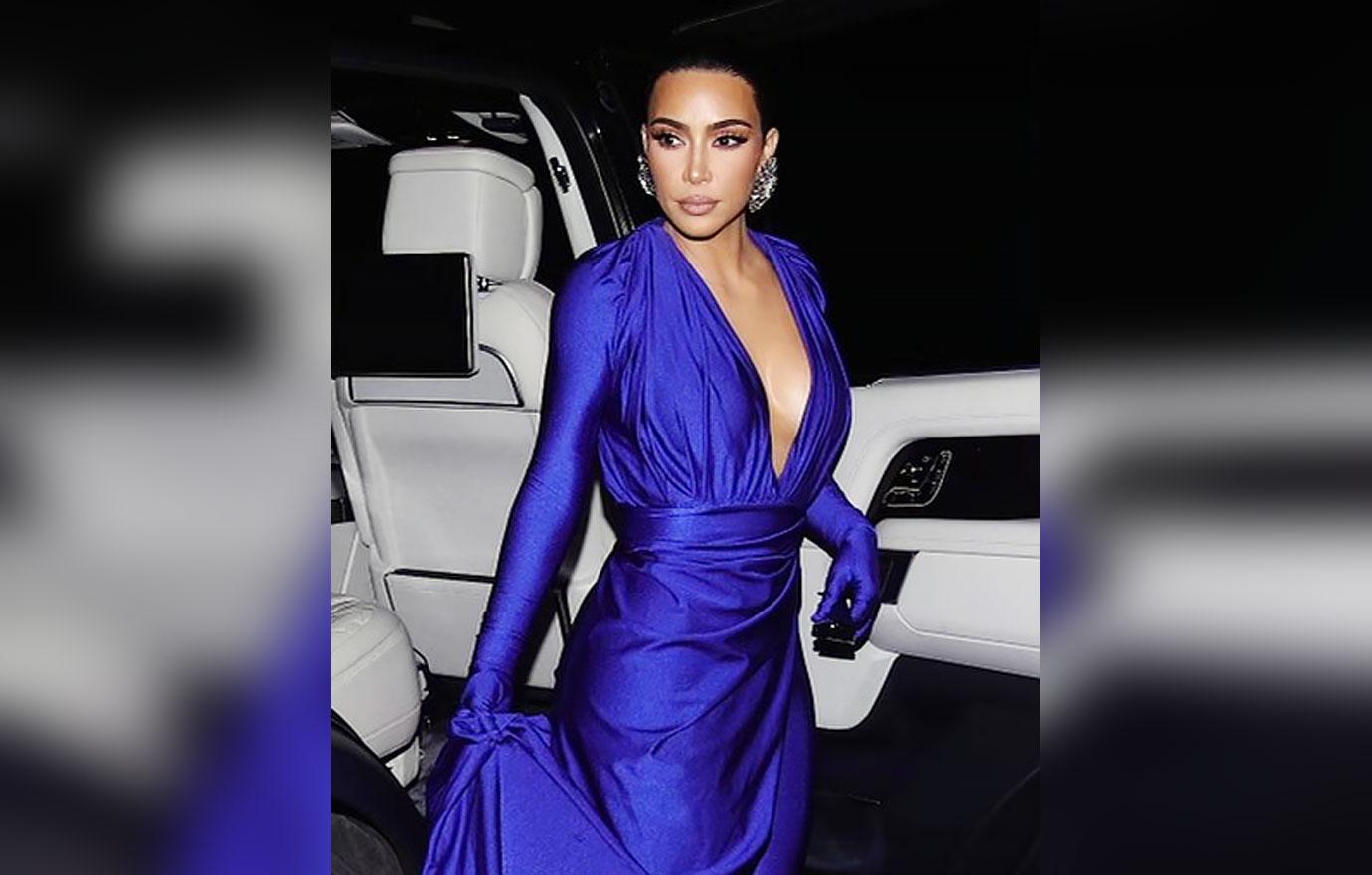 While at her friend's rehearsal dinner, Kardashian stood up to make a speech and cracked a few jokes in the process, making fun of her three failed unions.
"I was a little bit confused because I haven't really figured out this marriage thing myself," she admitted. "So I don't know what kind of advice I'm gonna give to you guys tonight."
Several of the makeup mogul's family members attended Huck's nuptials as well, including sisters Kendall Jenner and both Khloé and Kourtney Kardashian, the latter of whom came with fiancé Travis Barker.
Article continues below advertisement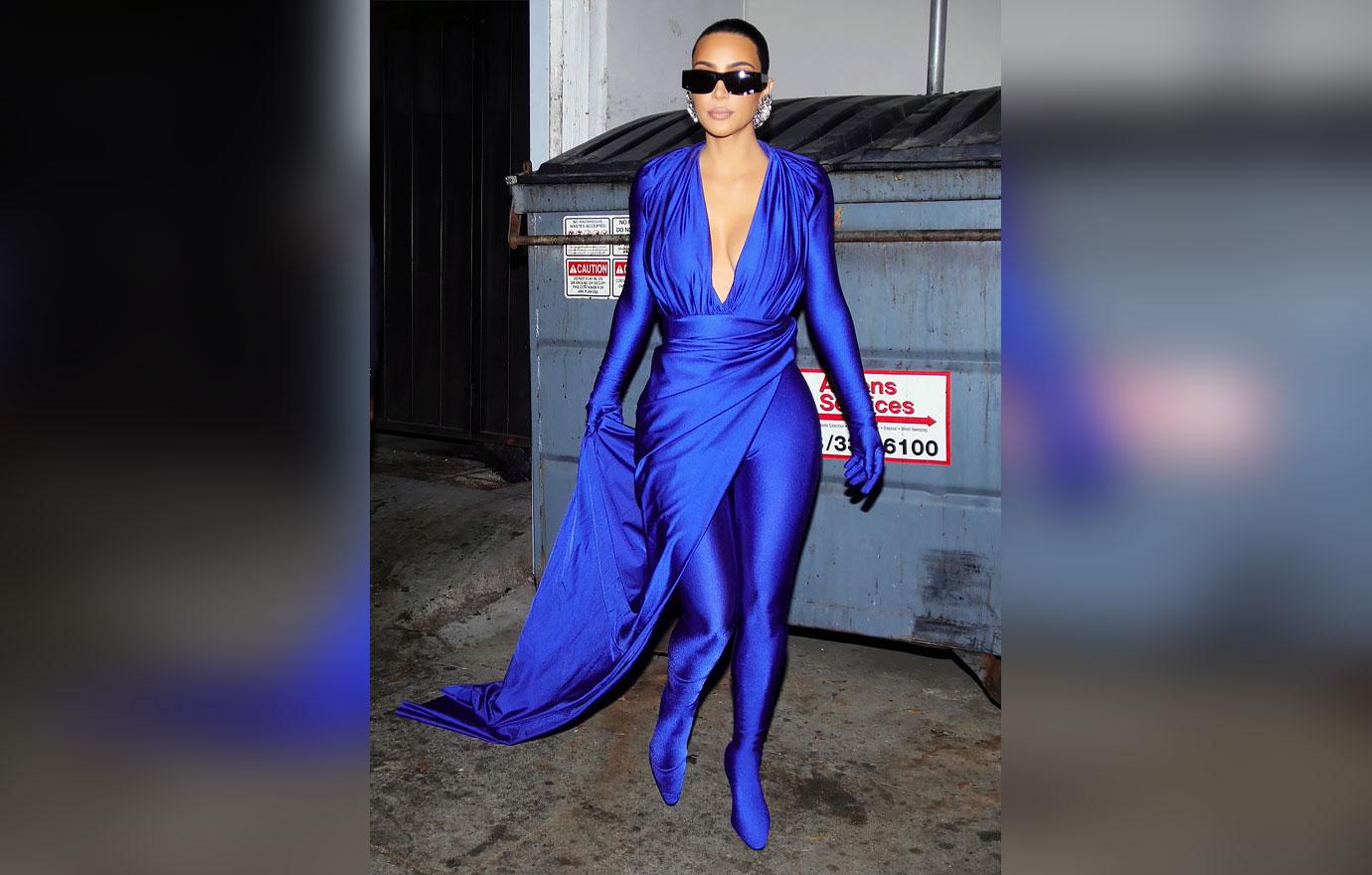 Kardashian herself has been romantically linked to Pete Davidson after the two connected during her hosting gig on Saturday Night Live, but her and Kanye West's children have remained her first priority.
The exes have daughters North, 8, and Chicago, 3, in addition to sons Saint, 5, and Psalm, 2.
"I don't get super-stressed or impatient, which I think is definitely a superpower when you have three kids age 5 and under running around," she recently told Parents.
"Bedtime is such a challenge with four kids! It's rare that I get all of them down as planned, but now that North is older, she's become my little sidekick and helps me with the younger ones," she said. "It's actually so cute."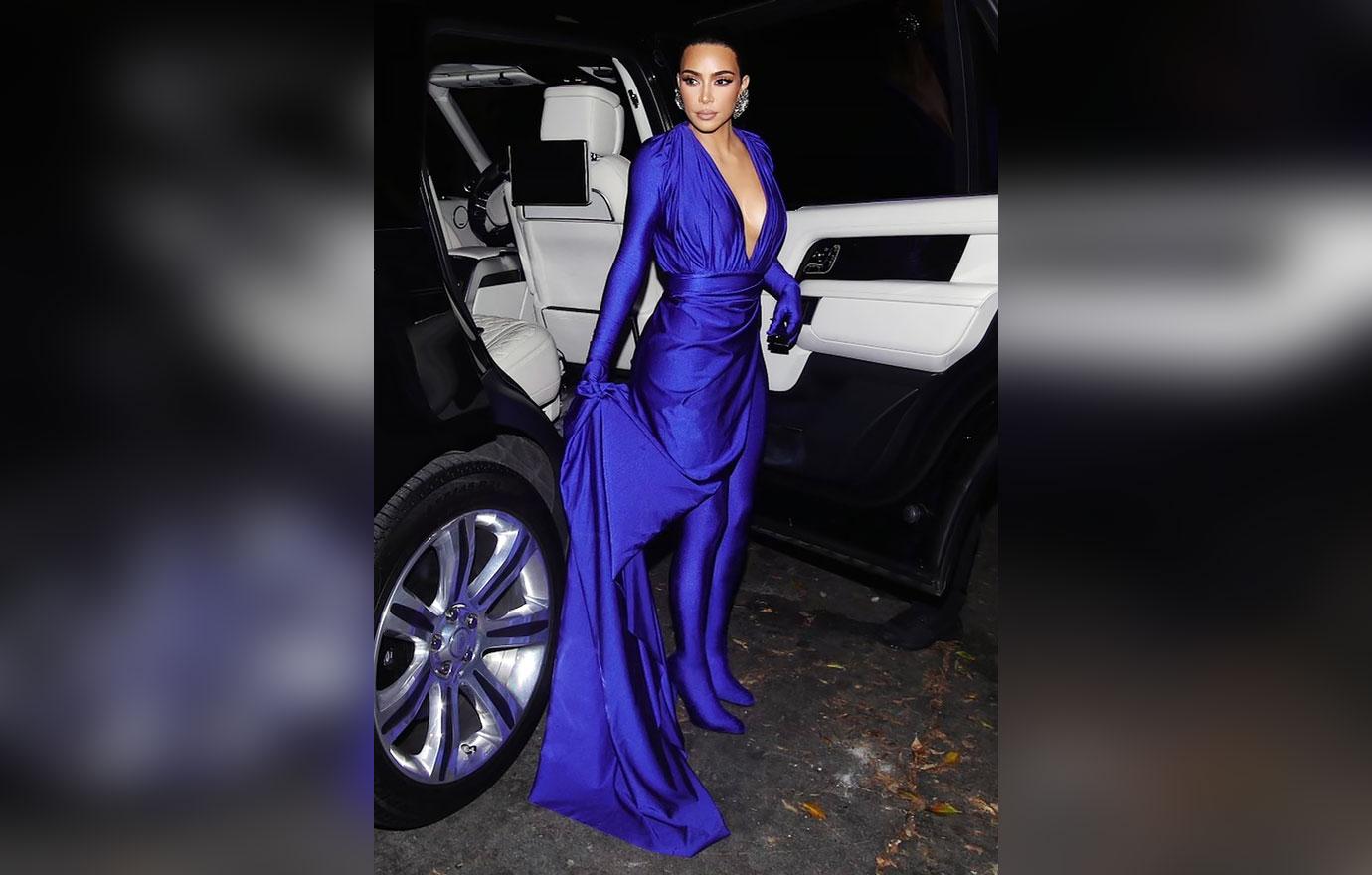 The star recently debuted a new line of perfume: the KKW Fragrance Opals Collection.
The scents — Opal Mood, Opal Drip and Opal Energy — come in egg-shaped cases and will be available starting November 18.