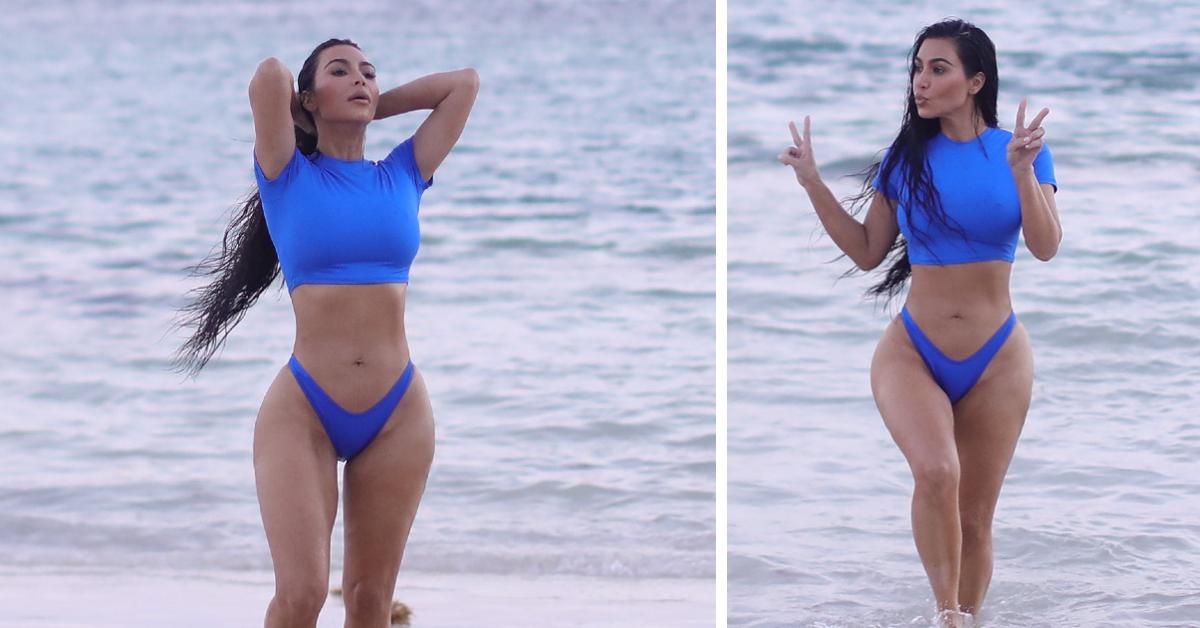 Kim Kardashian Gives A Sneak Peek At Her New Skims Bathing Suit Line With A Beachside Photo Shoot: See The Sexy Swimwear!
We still have several months to go, but Kim Kardashian is making it clear that she's ready for summer!
On January 18, the reality star was seen walking barefoot on a tropical beach while wearing a few bathing suits from her upcoming Skims swimwear line.
She hasn't shared many details about the new pieces, but you can get a first look at some of the designs by scrolling down!
Article continues below advertisement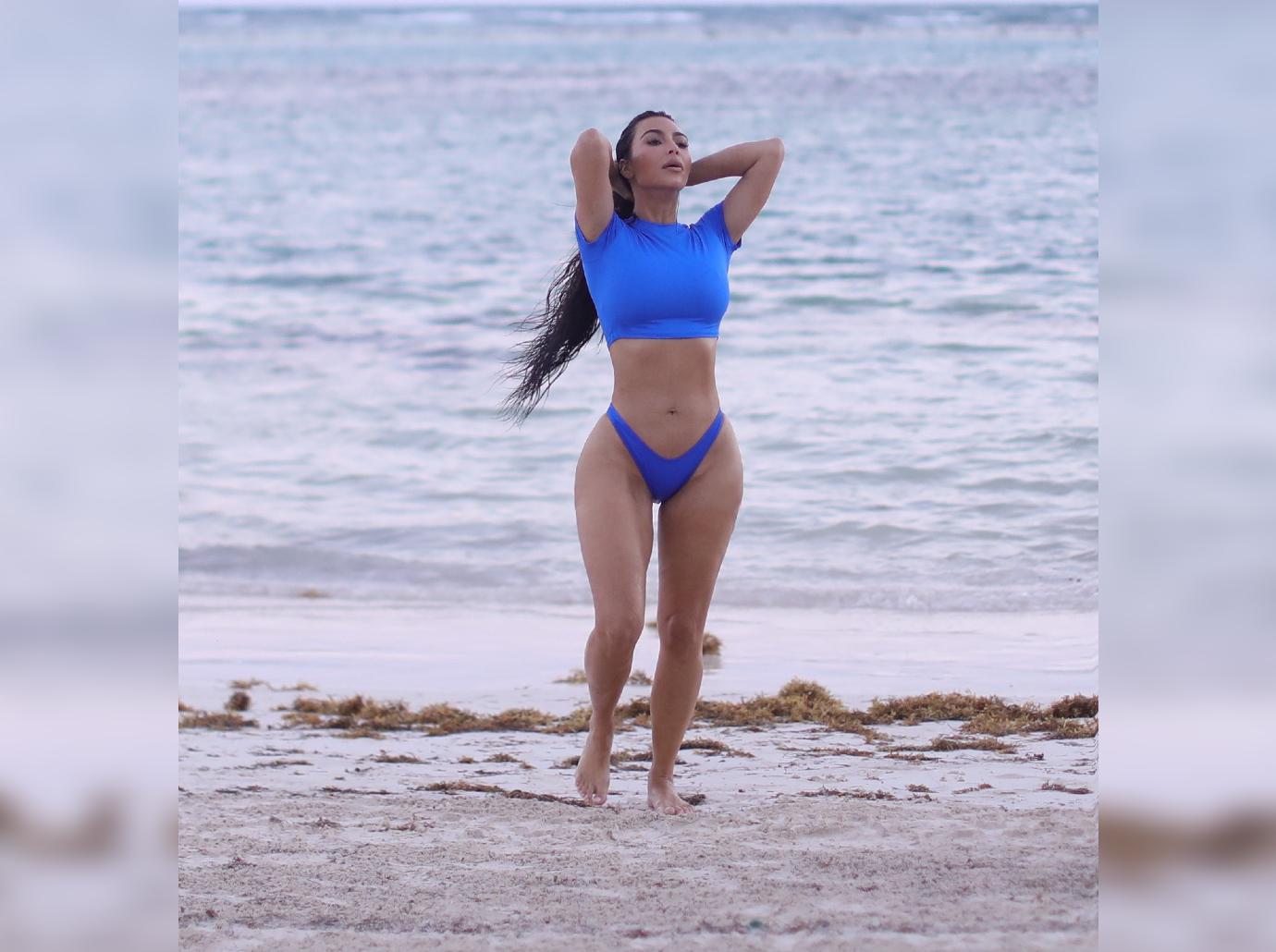 The mom-of-four showed off her figure in a royal blue short-sleeved top and matching cheeky bottoms. Kardashian first hinted at a Skims swimwear line this past August, telling a fan that the pieces would be coming soon.
Paperwork also revealed that when she first filed a trademark for her Skims brand, it included categories such as bathing suits, beach cover-ups and swim caps.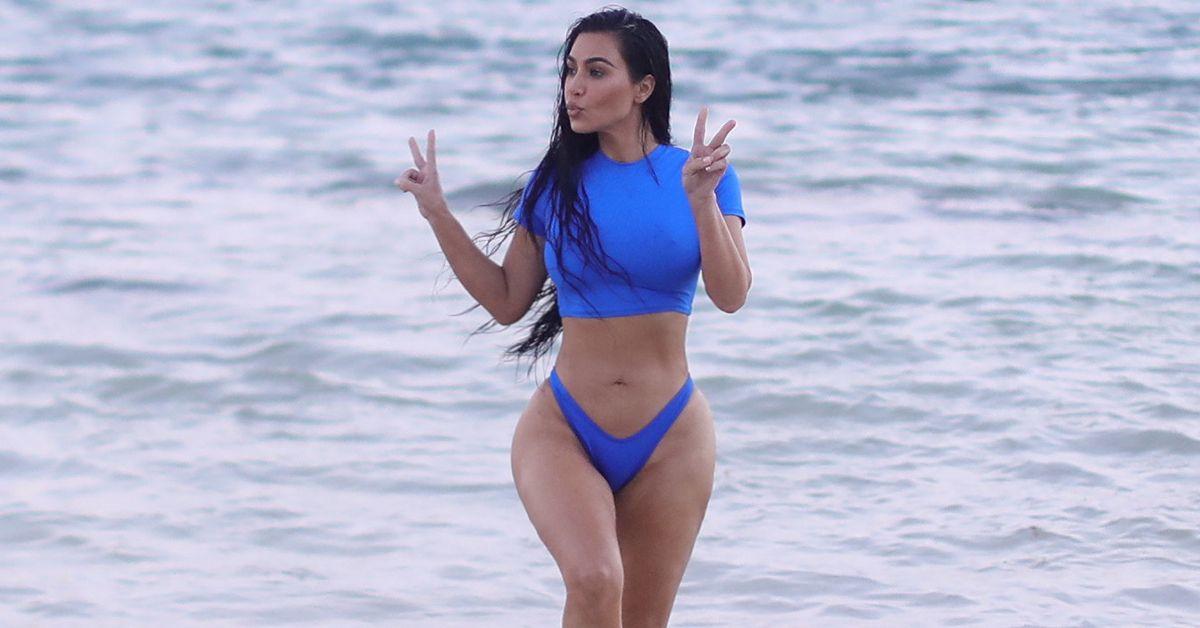 Getting all of the angles! The makeup mogul, who had her long wet hair styled in beach waves, flashed her signature peace sign while working the cameras.
Kardashian's Skims line already includes pajamas, shapewear, underwear, bras and loungewear.
Article continues below advertisement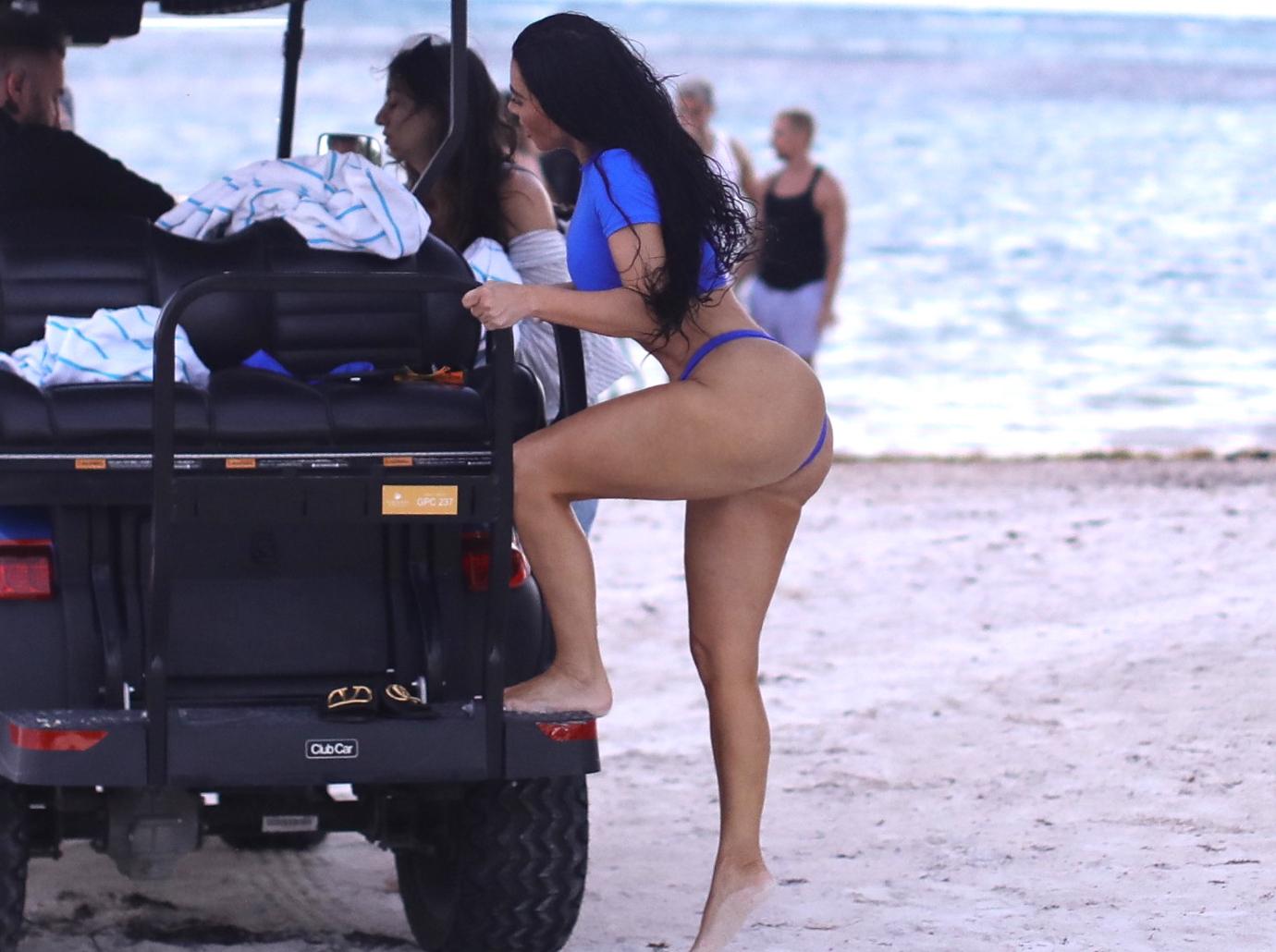 After the scenic daytime shoot, the Skims founder looked back at the snaps alongside some of her photographers.
In an interview with the Wall Street Journal, the star admitted that she's a workaholic, explaining, "I get a lot of my work ethic from my dad."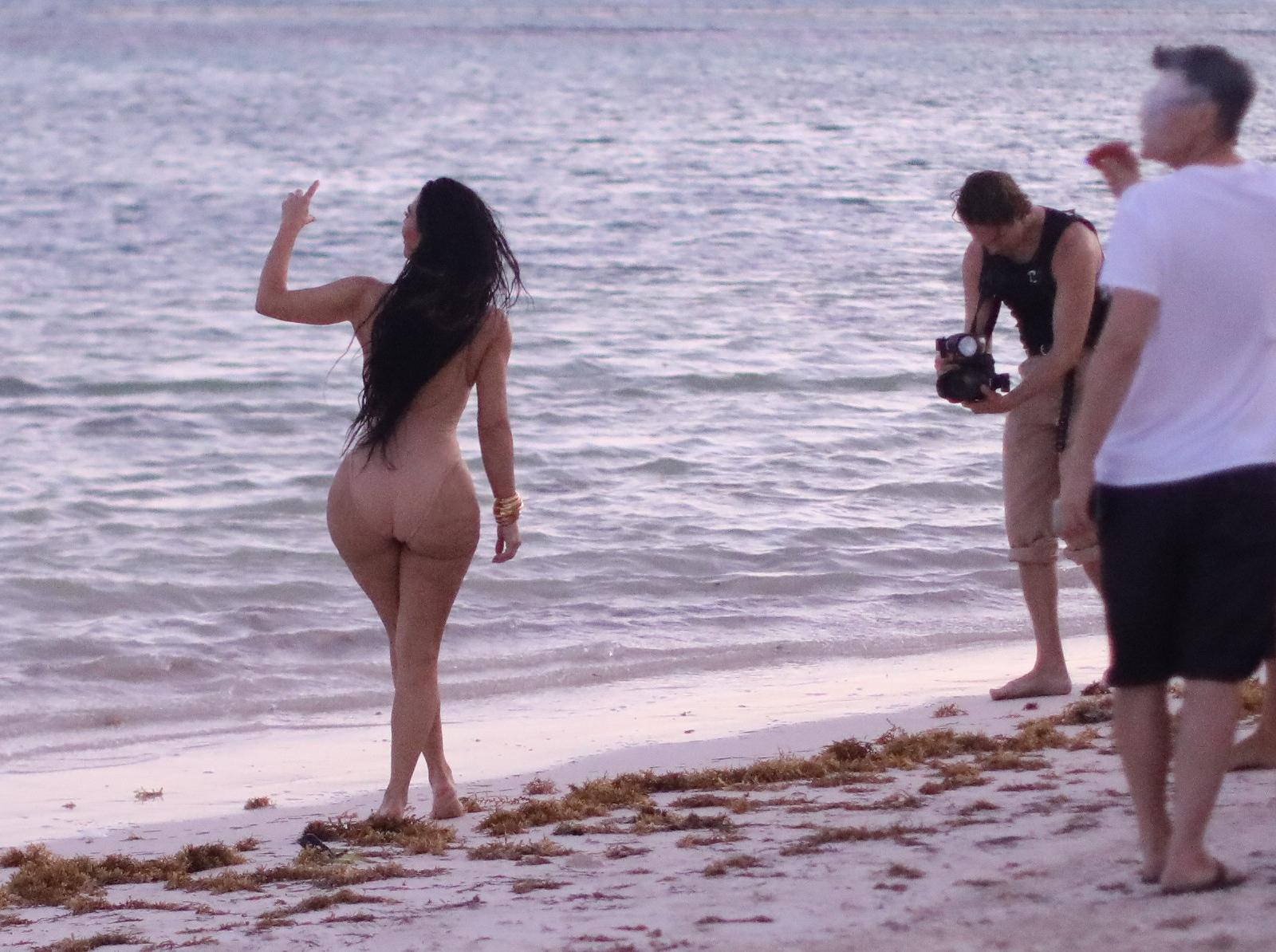 The law student changed into a nude one-piece and added some gold bangle bracelets as the sun began to set.
While she does hire other women to showcase her brand's threads, she's insistent about trying on every piece herself. "I really like to be a fit model ... I need to feel it," she said. "I probably do so much more work than people assume, that might not even be necessary at this point. But I do it."
Article continues below advertisement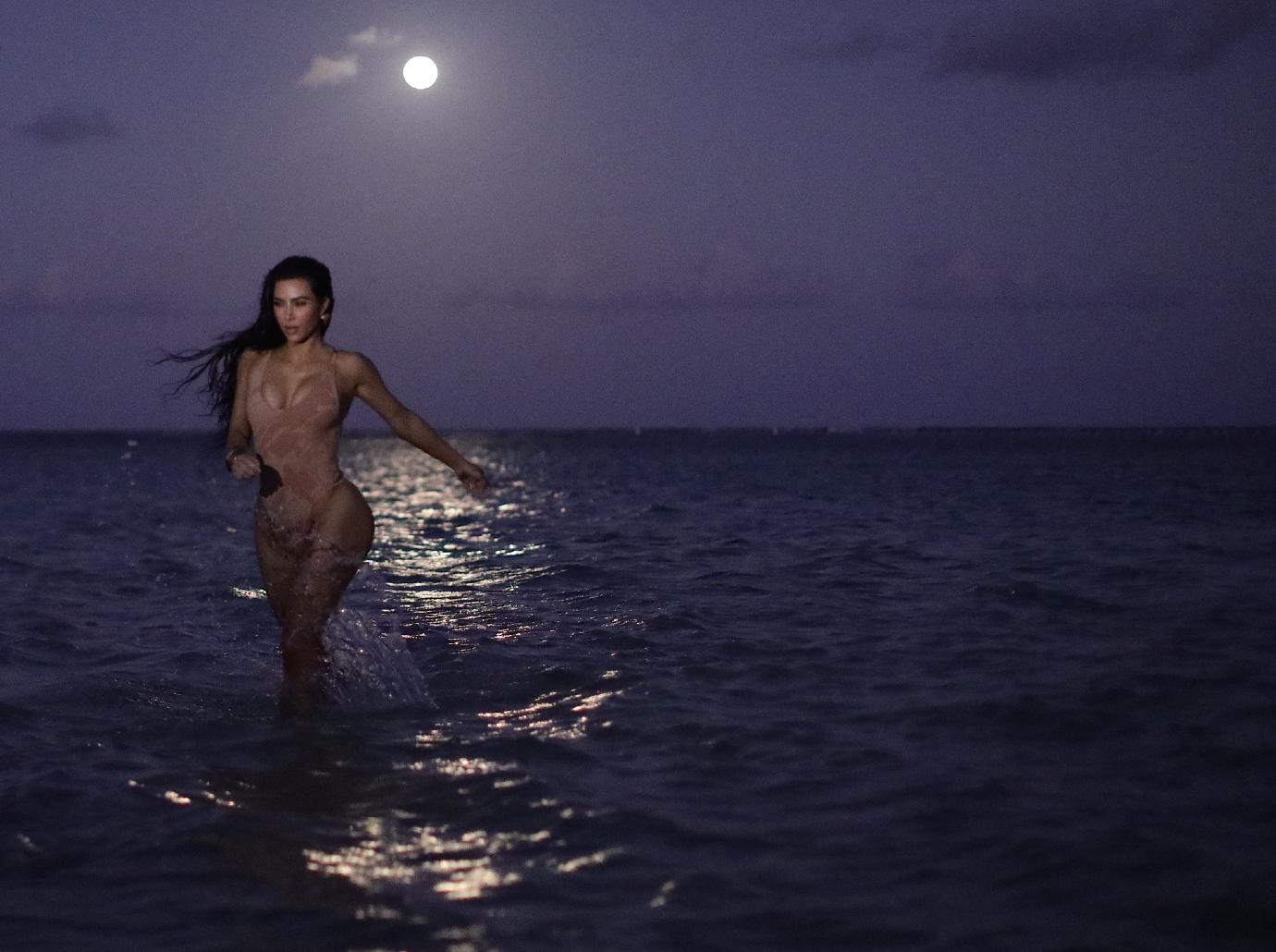 Anyone up for a nighttime swim?
Clad in the same one-piece, the Keeping Up With the Kardashians lead sashayed her way through the ocean as the bright moon provided the perfect backdrop.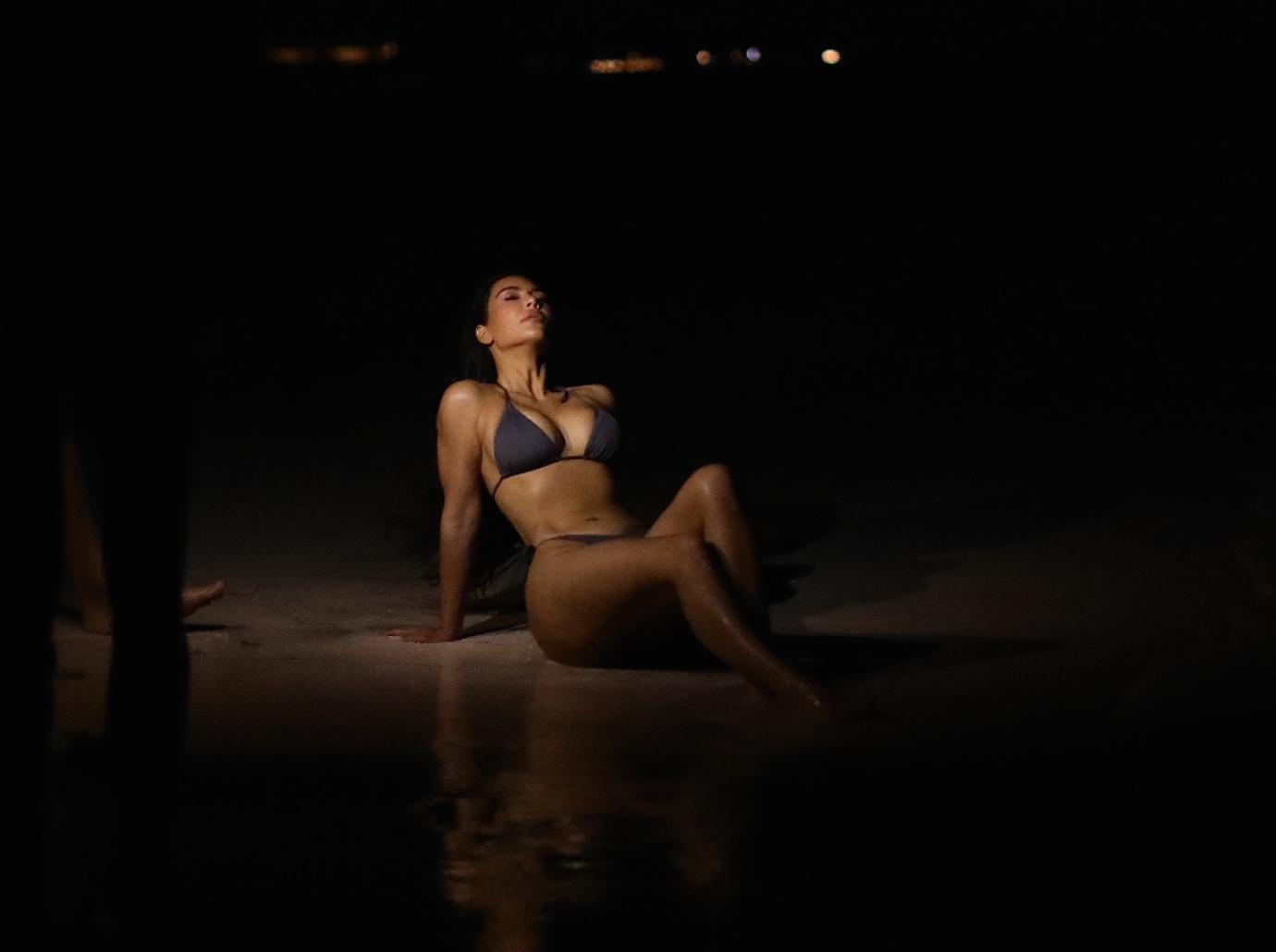 Soaking up the spotlight! The business woman switched to a string bikini in a dark shade for the last photos of the night.
Here's hoping we can get our hands on these suits ASAP!