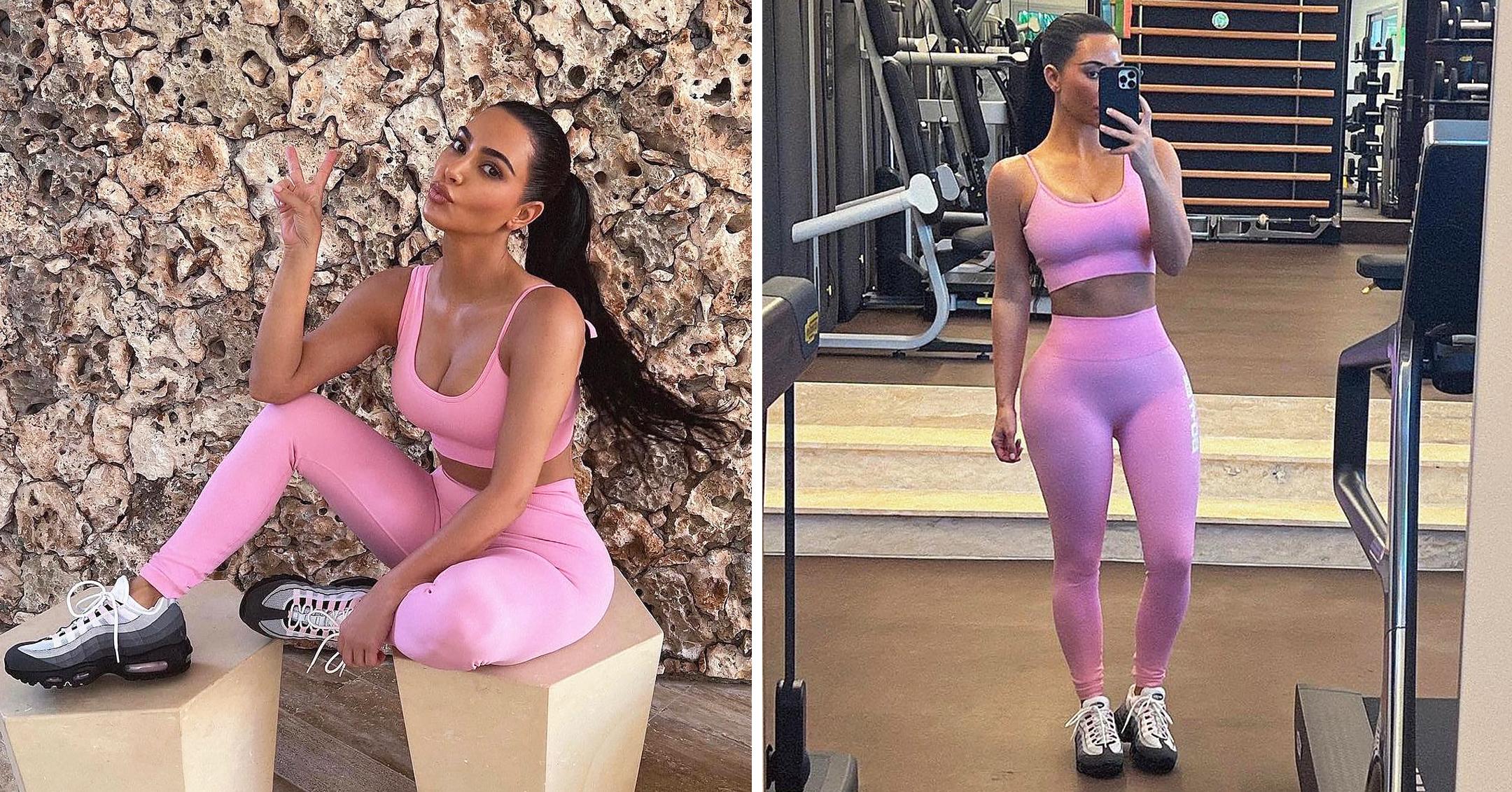 Kim Kardashian Heads To A Workout In A Bubble Gum Pink Athleisure Set & Air Max 95 Sneakers: Photos
Another day, another at-home photoshoot for Kim Kardashian!
While en route to a workout, the reality star posted a set of Instagram pictures showing off her Nike Air Max 95s, an updated version of the sneaker that became a staple in everyone's '90s wardrobe.
See her outfit by scrolling down!
Article continues below advertisement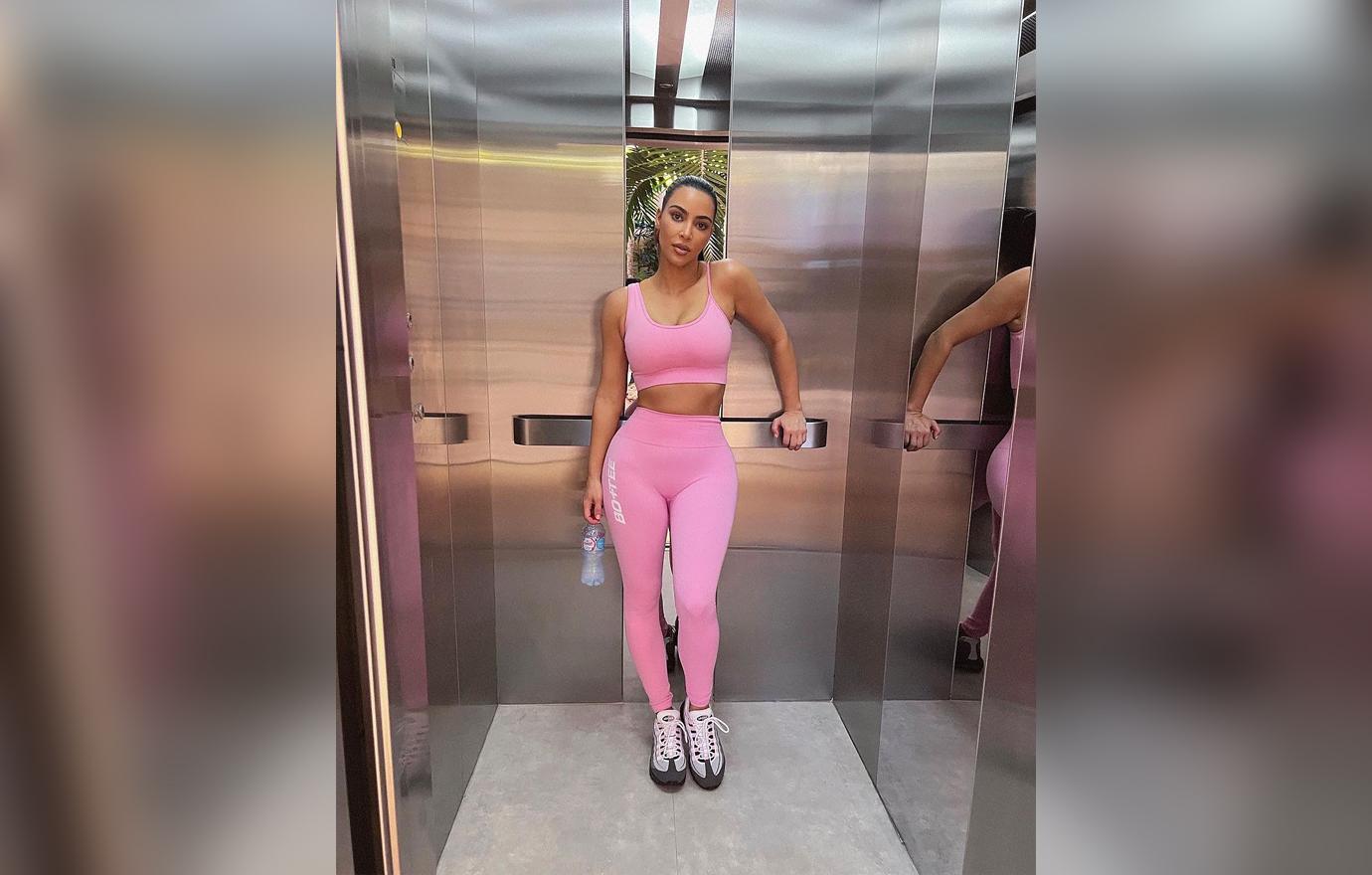 With a water bottle in tow, the mom-of-four looked ready for a workout, wearing a pink sports bra that featured a thick strap on one side and a spaghetti strap on the other. She also had on a matching pair of high-waisted leggings.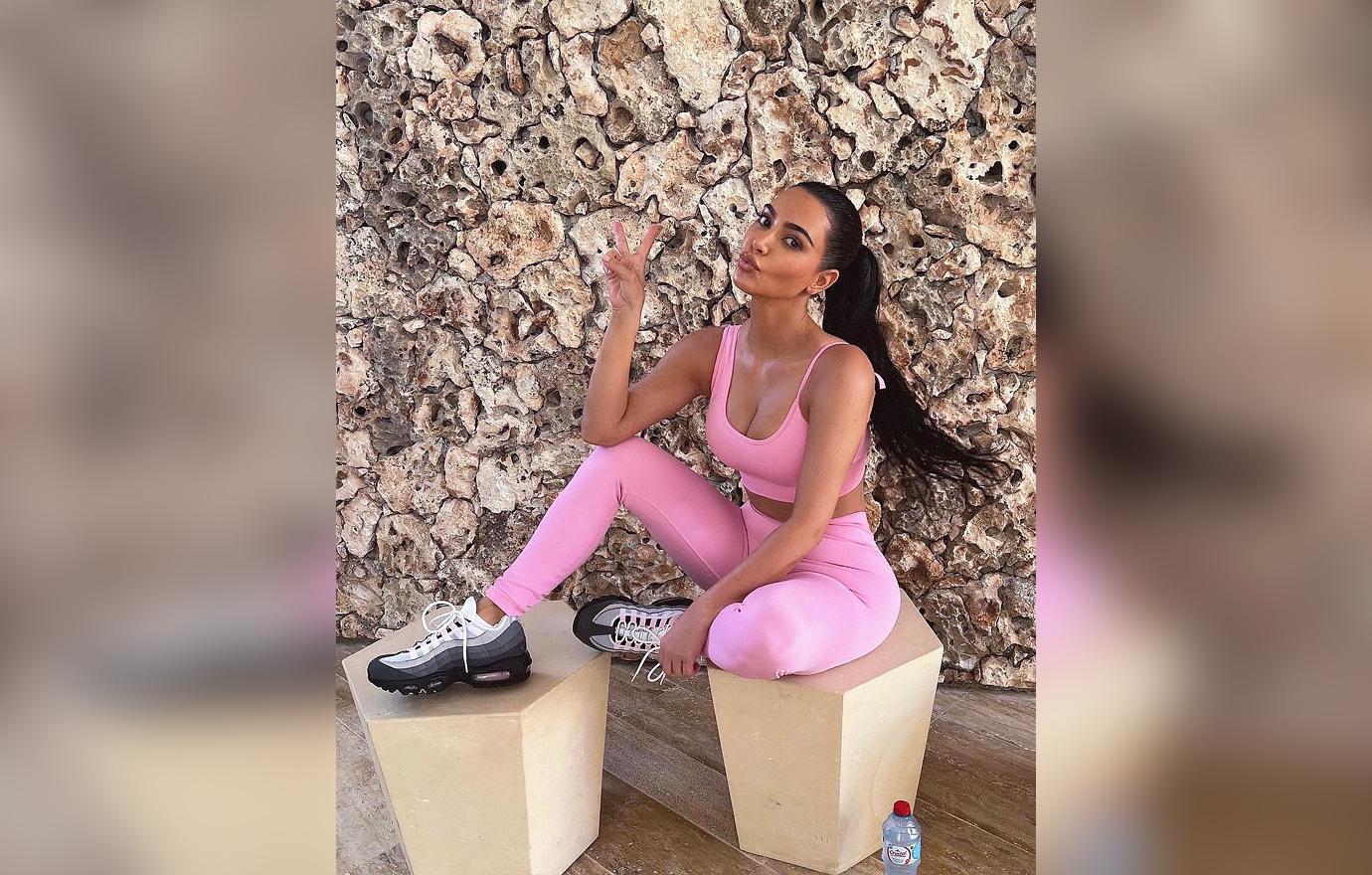 Her sneakers had an ombre effect, with the colors fading upward from black to gray to white.
"Always ✌🏼💗," she captioned her social media post, referring to her signature peace sign pose. Kardashian also took a selfie while in a home gym, which was filled with plenty of machines and equipment, including an exercise ball and a treadmill.
Article continues below advertisement
Earlier this month, the makeup mogul revealed that she and younger sister Khloé Kardashian were taking part in a "sister bootcamp" together, explaining that for 30 days straight, they would do twice-a-day workouts and stick a plant-based diet.
She said they're embarking on the fitness journey "to get our mind and body right this year!"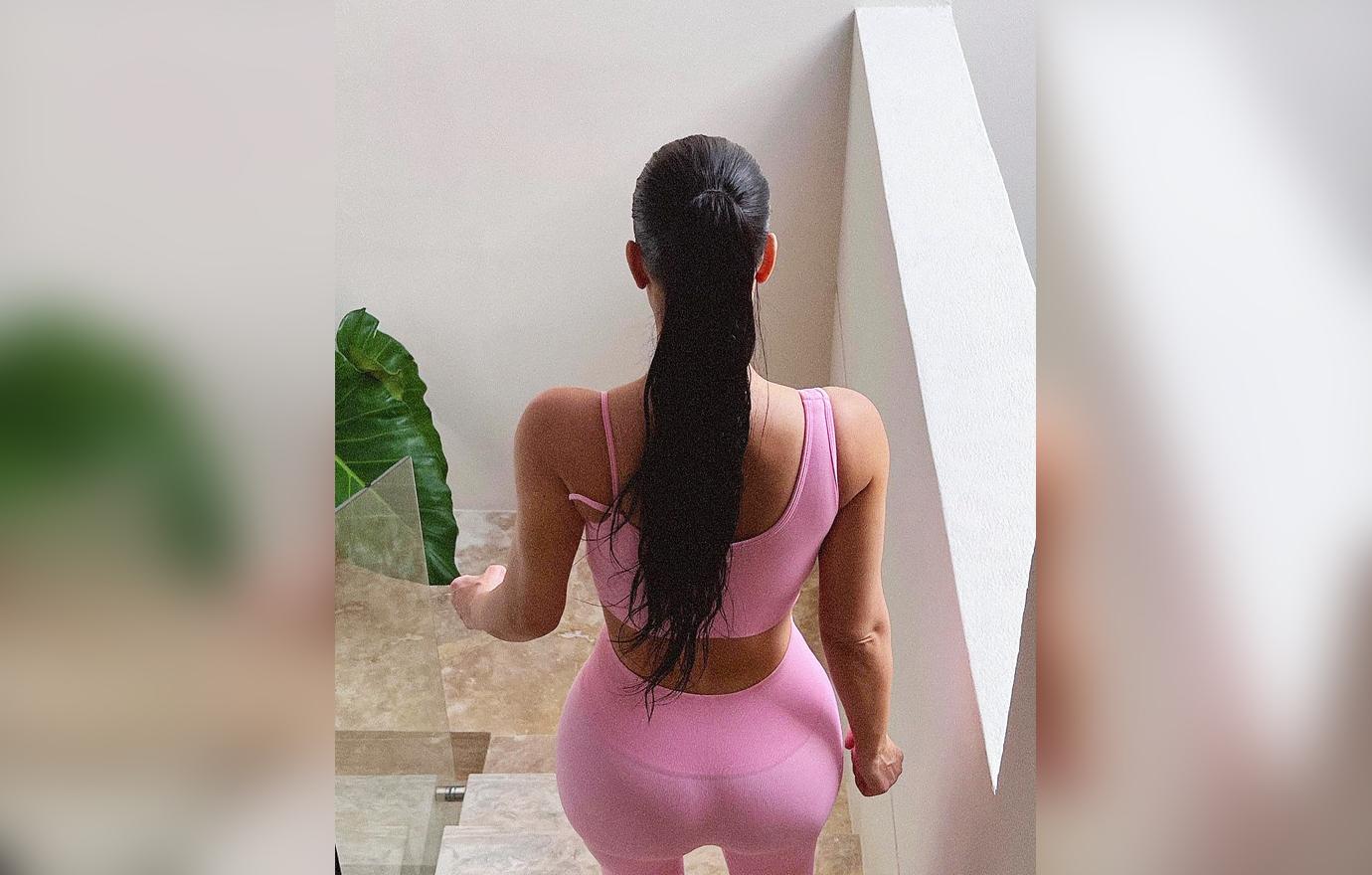 The Skims founder had someone take a photo from behind so she could put her long ponytail and famous backside on display.
She recently proved that her hard work is paying off, as she posted several bikini shots when she went on a tropical vacation with new boyfriend Pete Davidson.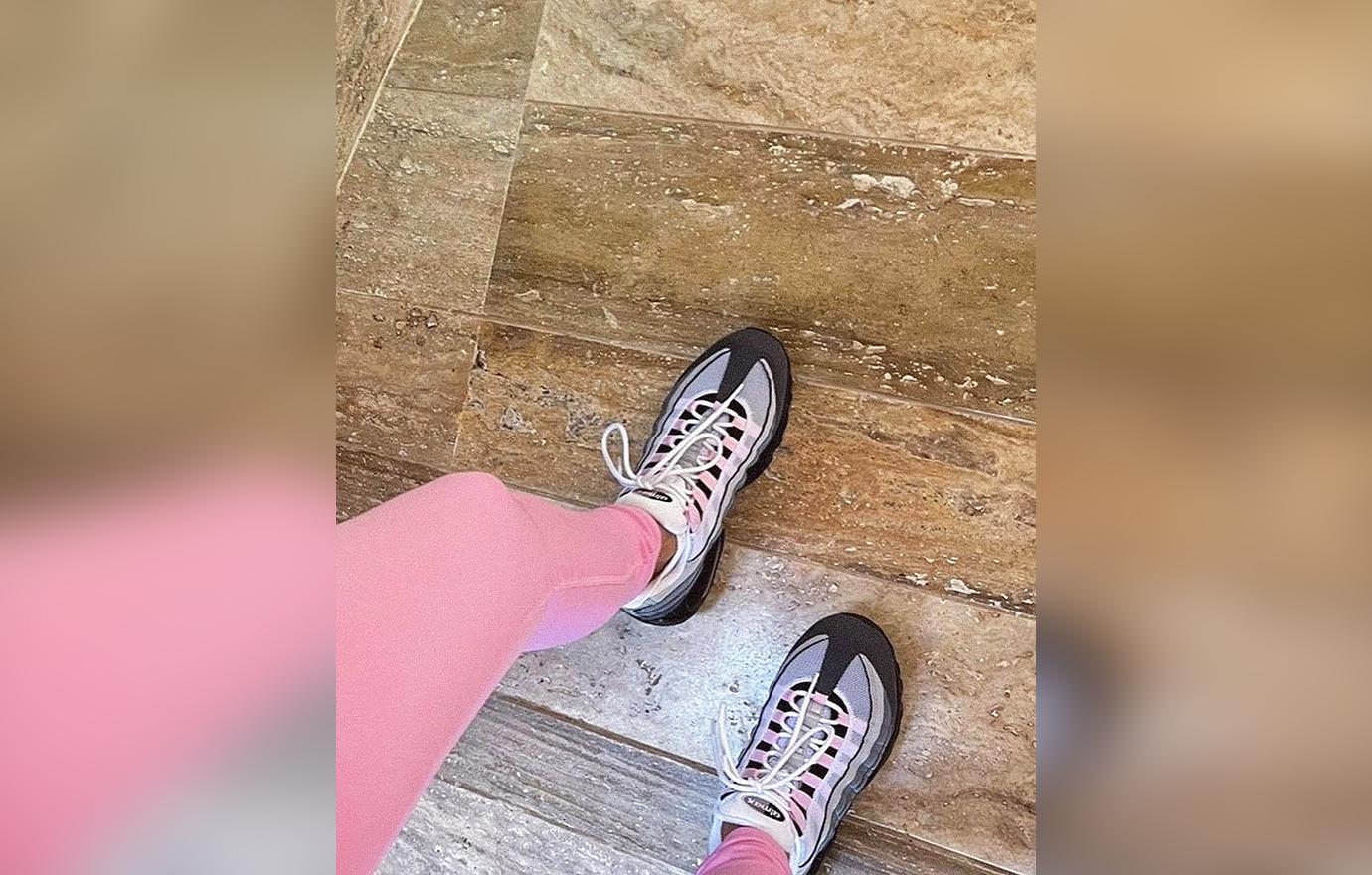 She shared a close-up shot of her kicks to show that fabric holding the laces in place had a pale pink hue. The pretty color is also a favorite of her daughter Chicago, who had a doll and Barbie-themed birthday bash last week.
"My birthday baby girl Chi Chi turns 4 today! My independent baby girl twin. You are the most lovable huggable snuggable baby girl on the planet. The ultimate princess!" she gushed of her daughter. "I can't wait to celebrate with all of the Barbies and LOL Dolls a girl could dream of lol. You really have brought so much joy into our family and I love you so so soooo much!!!!"