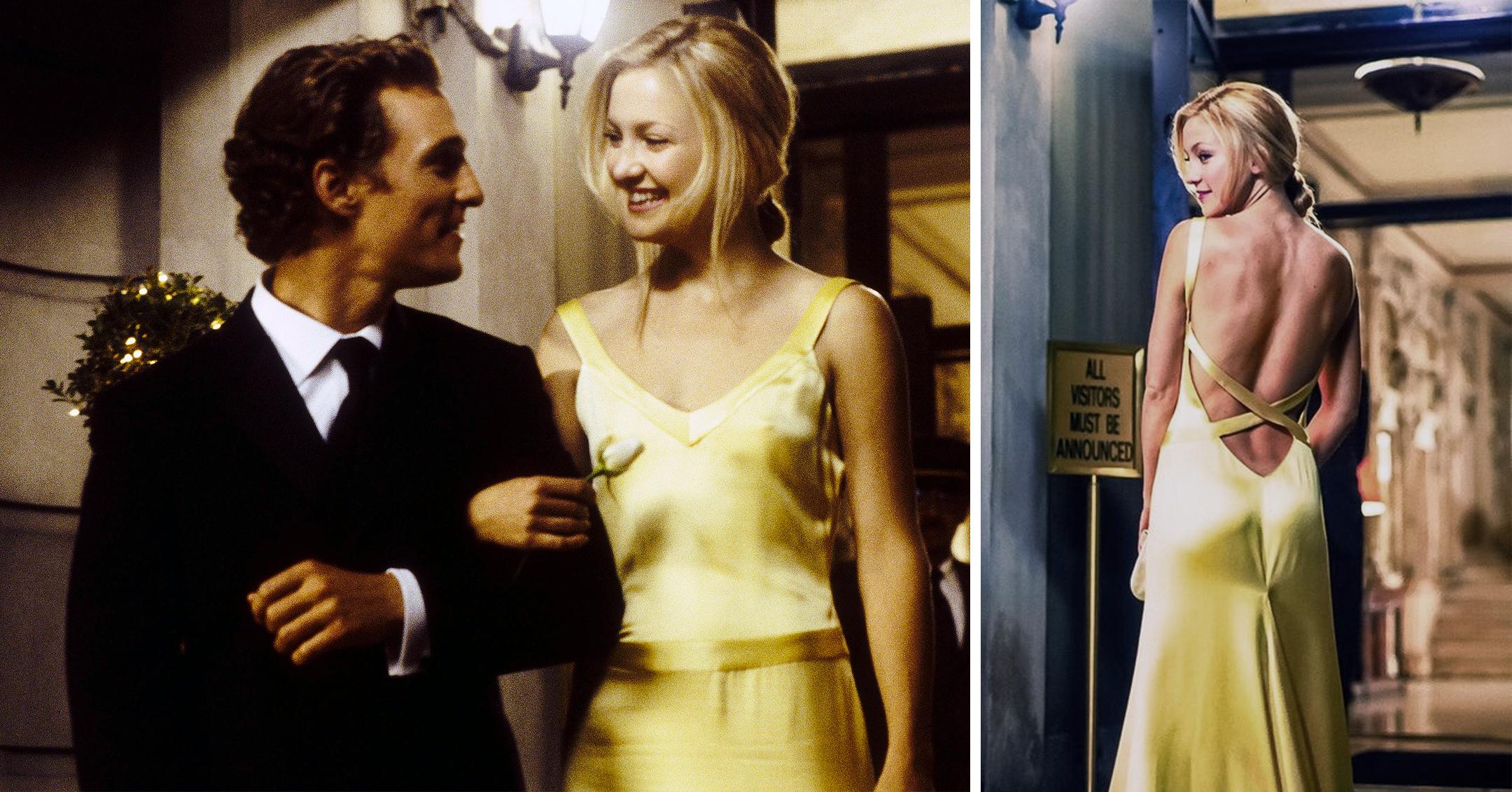 The Yellow Silk Gown Kate Hudson Wore In 'How to Lose a Guy in 10 Days' Is Missing — But The Actress Wants To Find It!
Though Kate Hudson is a bonafide red carpet icon, fans can't help but obsess over her onscreen looks as well — most notably, the gorgeous yellow silk dress she wore in How to Lose a Guy in 10 Days.

Unfortunately, the actress admitted she no longer knows the gown's whereabouts!
Article continues below advertisement
"You know what? I have no idea where that dress is!" she admitted while doing an interview before the 2021 Golden Globes. "I know it was Carolina Herrera and our amazing costume designer designed the dress with Carolina's team."

"I do not know where it is," she added, "but I feel like we should find it!"
The Fabletics founder wore the design for scenes in the movie and in the flick's posters.

"I wanted to design a dress that lived up to the jewels and not overpower them," the romantic comedy's costume designer Karen Patch revealed of the piece. "I wanted an iconic image — that's the other thing that came to my mind — that would come together before us."
Article continues below advertisement
Aside from the pale yellow color, Patch also created the dress in a "mossy green" and "midnight blue" shade — but once the Music star tried on the yellow one, they "knew right away" that it was the perfect choice.

"I remember [Hudson as Andie] walking on set the night that everybody saw [the full look] in front of the camera for the first time," the designer shared. "There was an audible gasp from the crew and everyone around."
At the time, yellow was an "unexpected" choice, Patch told NYLON. "Yellow was [always] a 'stay away from' color." The designer thinks it wasn't just the color that stuck out, but the "simple" design, which is "one reason so many people can relate to it or feel attracted to it."

Amid the pandemic, Hudson doesn't have many opportunities to get dolled up, so even though she only attended the Golden Globes virtually, she went all out when it came to her fashion choices for the night by donning a sparkly Louis Vuitton gown and 38 carats in diamonds.
"I personally enjoy the Golden Globes because it feels a little more relaxed and it's more of a dinner party," the Best Actress — Motion Picture Comedy or Musical nominee confessed. "There's wine at the table and it's always more rambunctious, which is fun. The after parties seem to be a little wilder too! It's really the one time of year I know I'm going to stay out late."
The actress talked to ELLE.