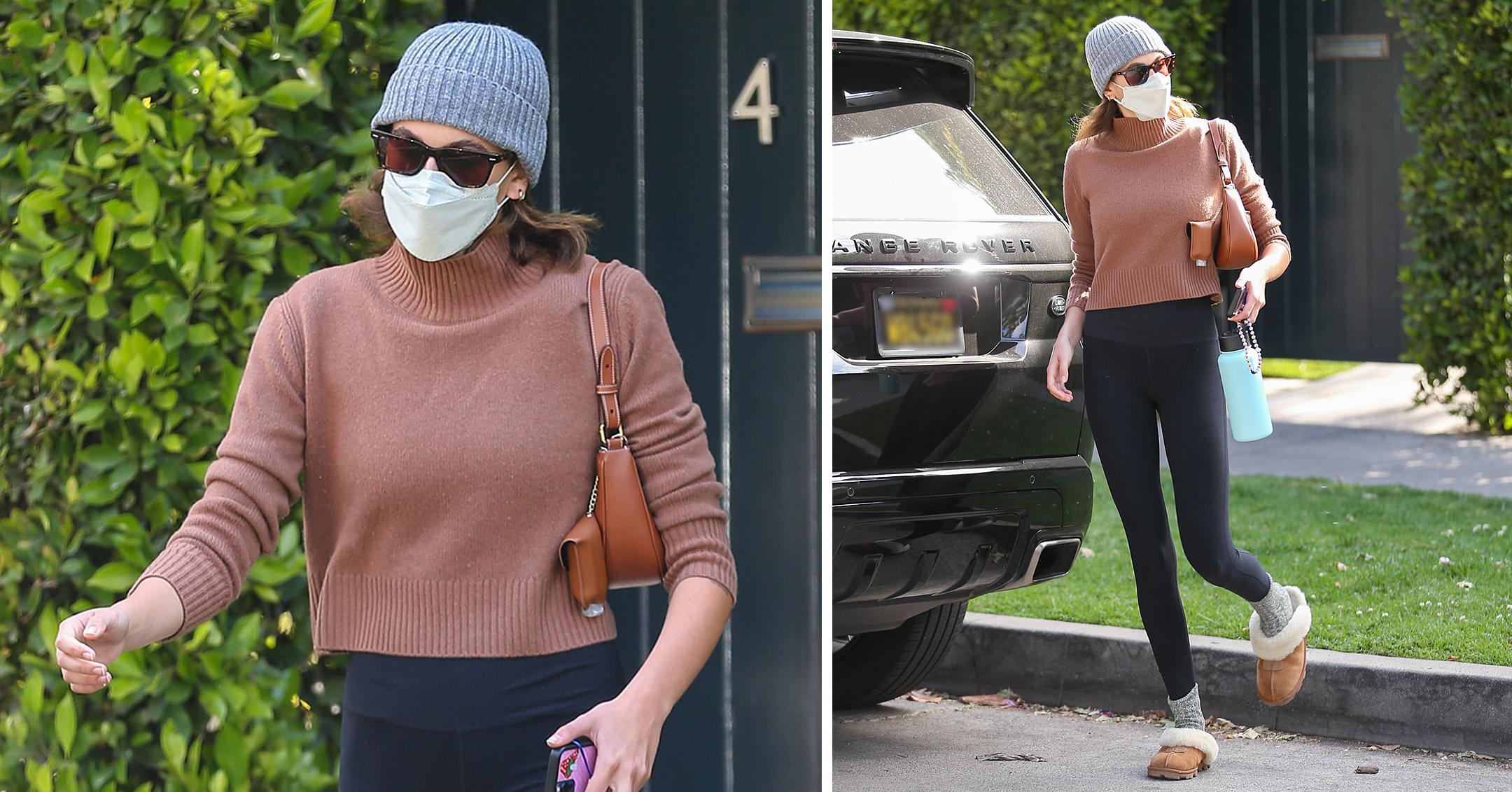 California Cold Front! Kaia Gerber Stays Warm In A Turtleneck & Wool-Lined Slippers While Heading To The Gym
Guess it's not always warm in Los Angeles! On April 14, Kaia Gerber covered up in a turtleneck while hitting the gym — though thanks to her blue beanie, sunglasses and face mask, you almost couldn't tell it was her!

While the model has noted that "staying in shape is definitely something" she thinks about, she doesn't "let it get in the way" of living her life the way she wants to — an outlook we can totally get behind!
Article continues below advertisement
Scroll down to see photos from her day.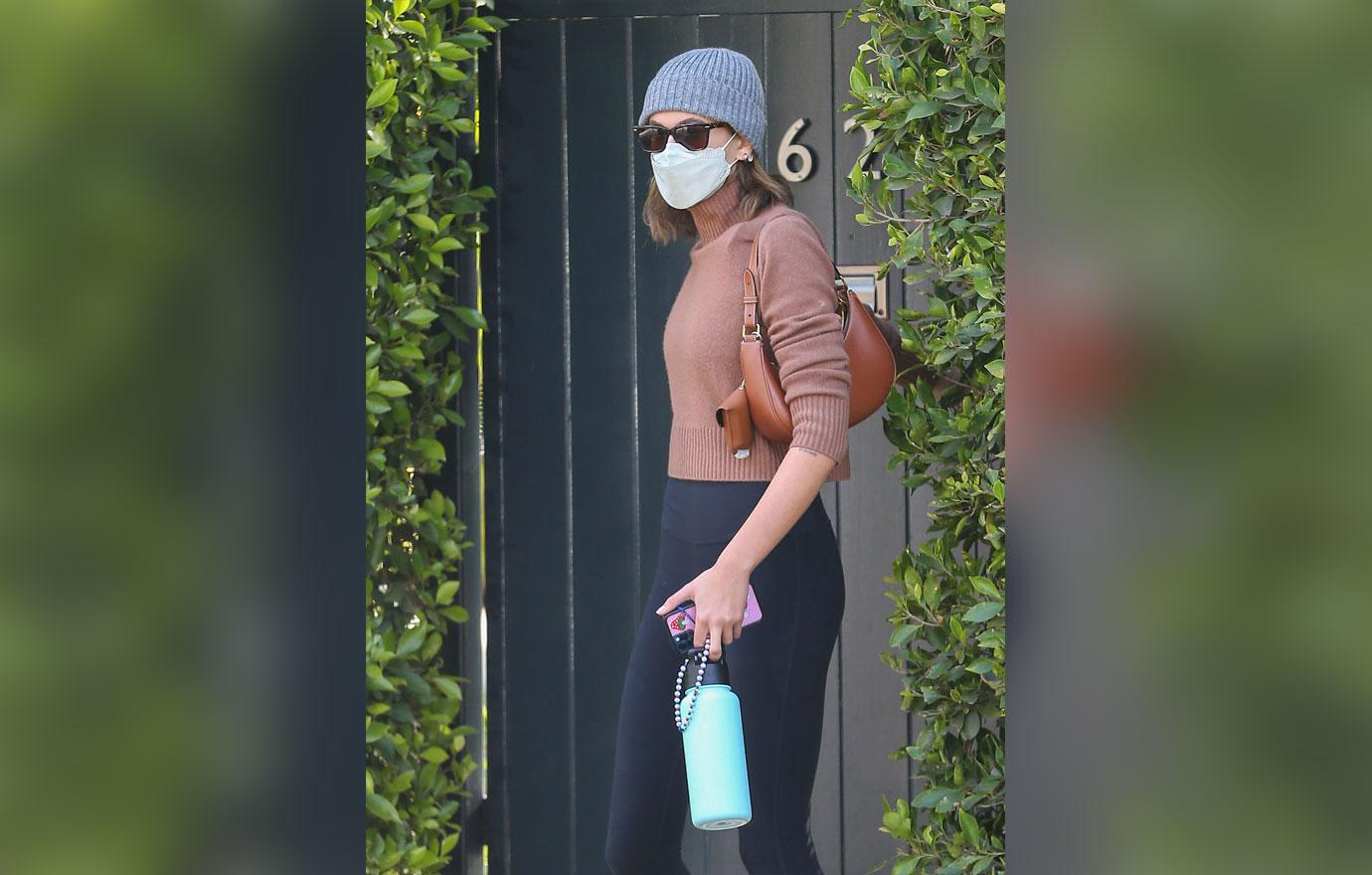 The star wore black leggings and a rosy turtleneck sweater but rolled up her sleeves. She also carried a brown leather bag, her iPhone and a water bottle.

Gerber admitted to Glamour that she "always forget[s] to drink water in the day," but it looks like she's trying to stick to a new routine!
Article continues below advertisement
More winter wear! Gerber kept her feet warm and fuzzy with a pair of gray socks and Ugg slippers.

Though the Marc Jacobs ambassador likes to break a sweat at the gym, she also meditates at home.
"I'm very into crystals. I have, like, a million of them all over my bedroom," she revealed. "I'm also very into breathing. I do 4-7-8 breathing, which I think is incredible, and really calms me down. And then guided meditations. I think anything that works for you is incredible."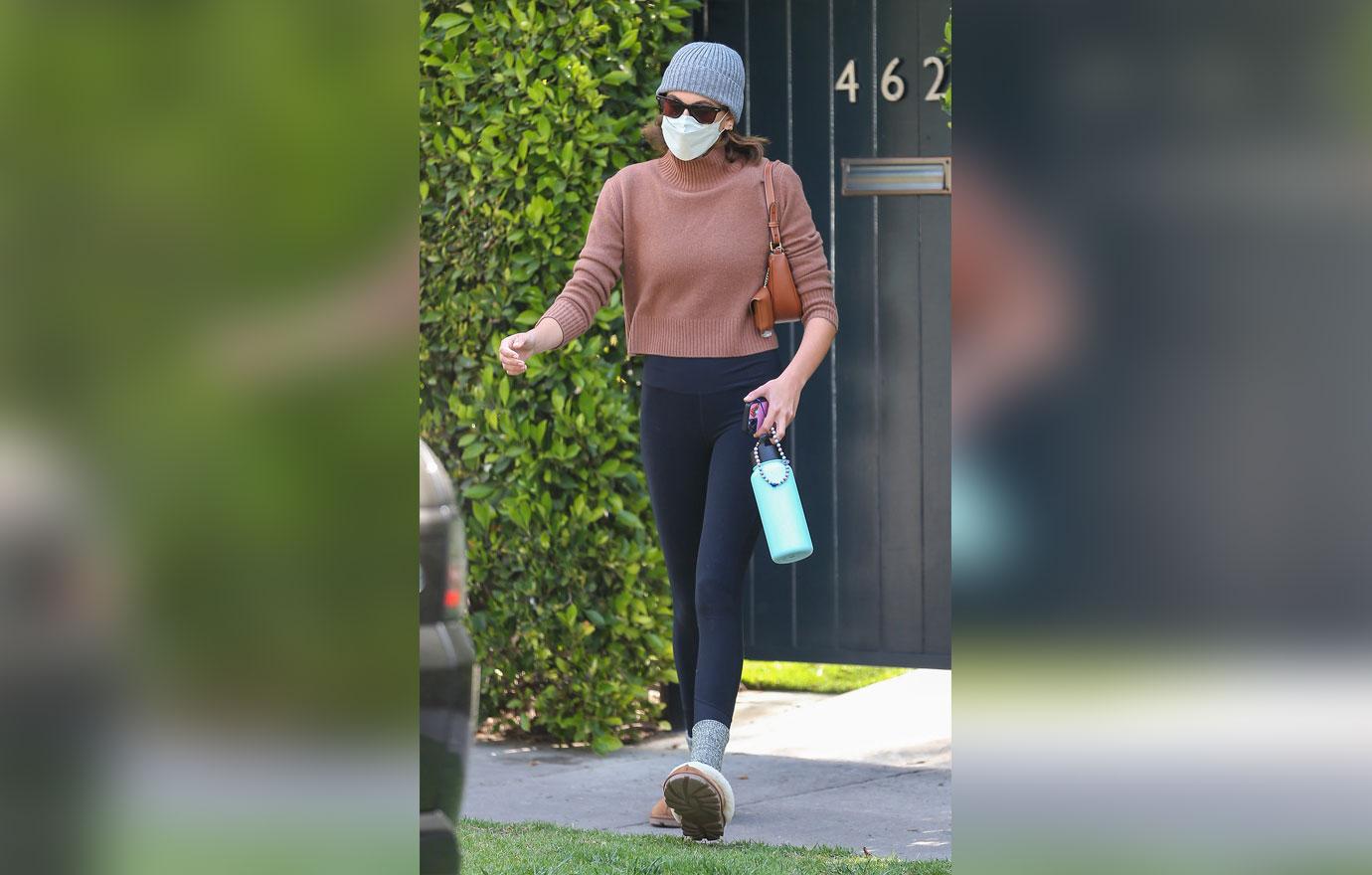 Though some prefer to hit the gym the minute they wake up, Gerber takes a more relaxed approach to her mornings.

"I take a lot of time for myself and I don't rush. I like to write in the mornings and usually write a few pages," she explained. "I like to meditate and say a prayer. I think mindful moments like that have really become a huge part of my morning routine."
Article continues below advertisement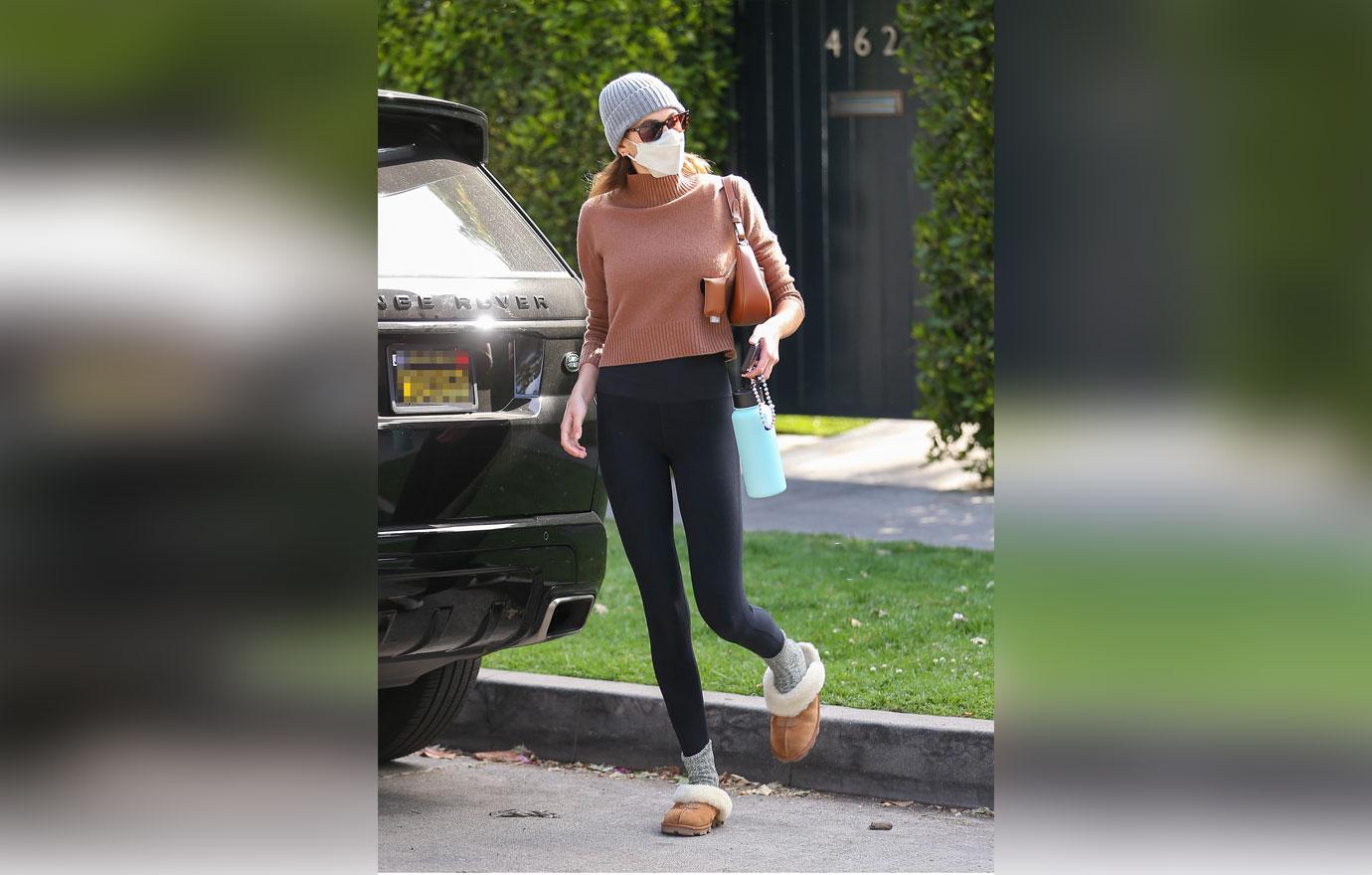 Last year, the Hollywood star began taking Pilates classes.

"Now I'm like a die-hard Pilates fan, and do it three or more times a week. I'm very into working out anyway, but that is a new workout I found that I really like," she shared. "It burns and you're sore. It's funny because people don't think it's hard, and then you'll bring someone to a class, and they're like, 'Oh.'"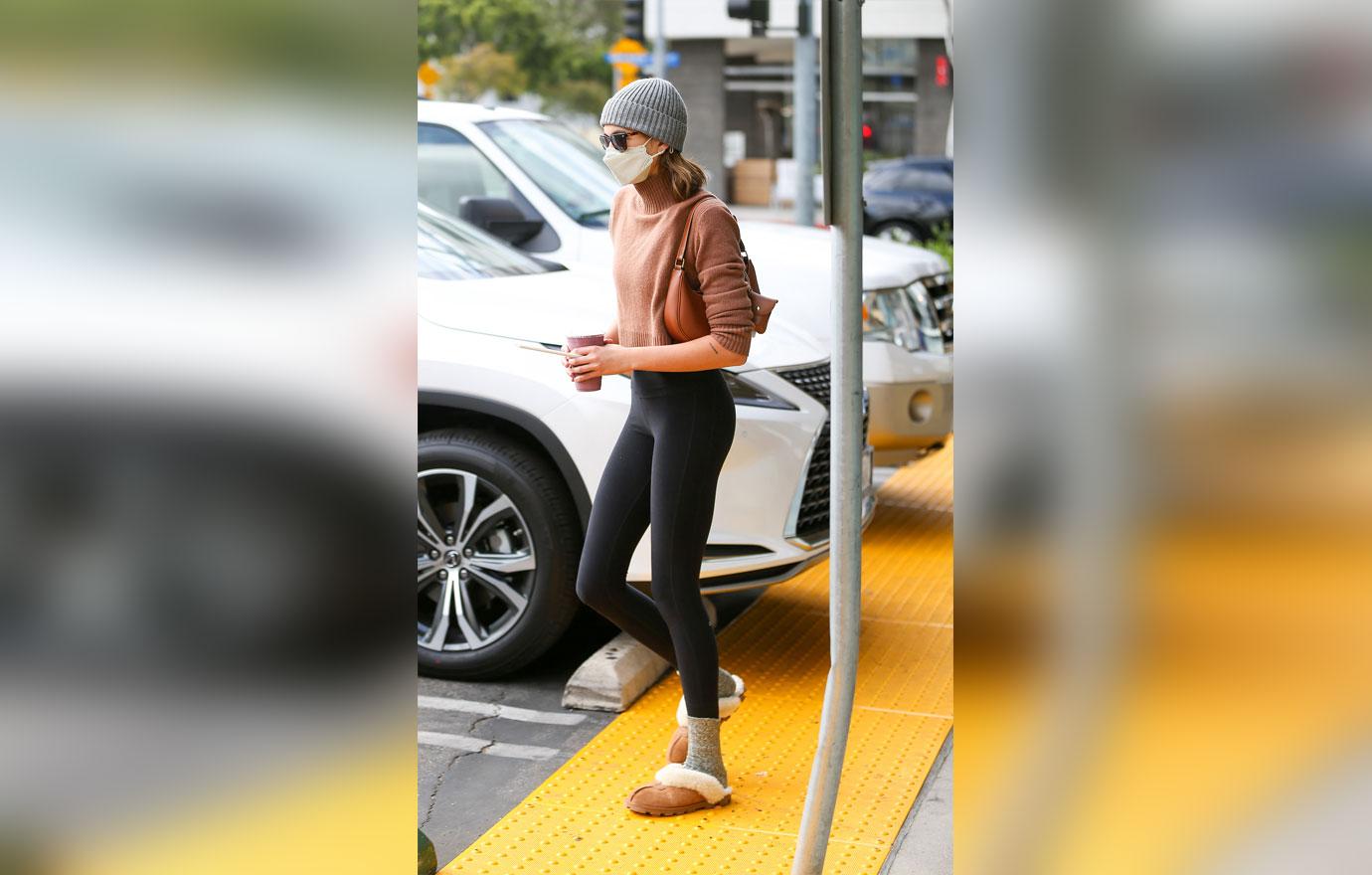 Time to refuel! After she got her blood pumping, she made a stop at a local smoothie shop.

For Cindy Crawford's daughter, eating is all about balance. "If there's pizza or if there's ice cream, I'm going to eat it," she declared in 2019. "If you're not going to eat it when you're [a teenager], when are you going to eat it?