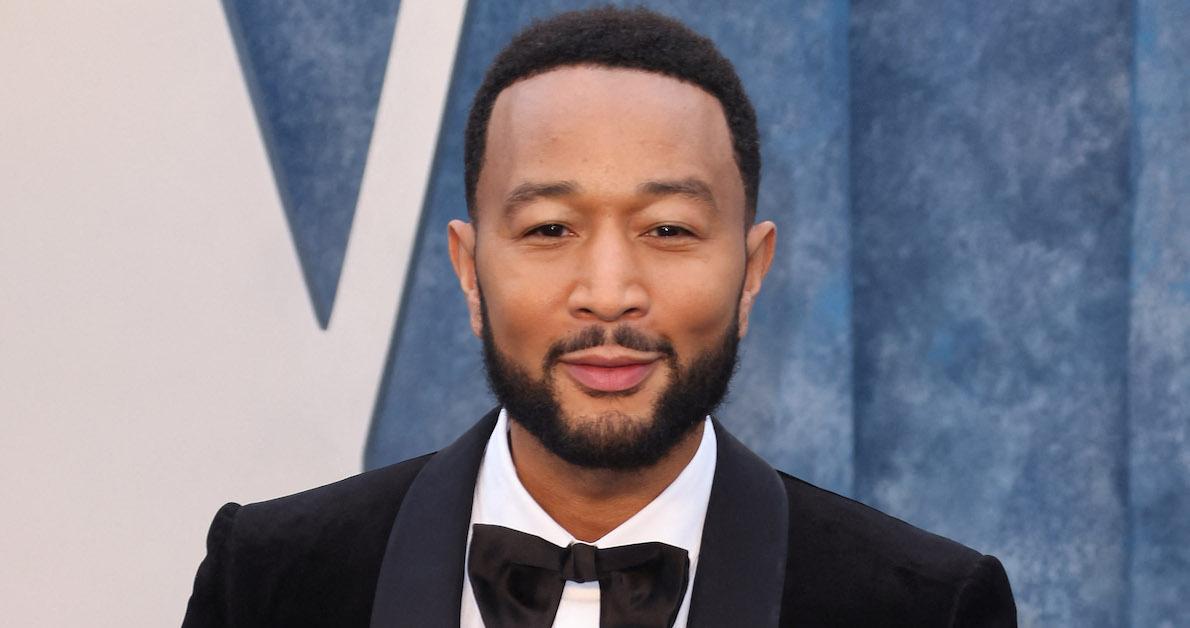 John Legend Recorded an Adorable Video of Baby Esti Saying 'Dada' — But Scared Her With His Excitement: Watch
One of the most rewarding parts of parenthood is witnessing a child hit major milestones. The feelings of pride that come with watching your baby roll over, sit up, crawl, walk and more can be exhilarating — and as John Legend's daughter, Esti, learned firsthand, sometimes also a bit startling.
Article continues below advertisement
On August 13, the "All of Me" crooner shared a sweet Instagram video of his 7-month-old baby girl saying one of her first words. "DADA!" he captioned the post. "Then I got too excited and scared her 😂🥹."
The clip began with Esti sitting on a couch next to her mom, Chrissy Teigen (who was holding Esti's baby brother, Wren), and another adult female. From behind the camera, Legend asked Esti, "What's my name?"
Article continues below advertisement
Teigen prompted her by saying, "What's Daddy's name? Dada!" which the infant mimicked.
The EGOT winner got a bit too excited about catching it on camera, yelling, "Ahhhh! Caught on tape, man. Caught on tape!" while Teigen exclaimed, "Oh, man!"
Unfortunately, Esti was caught off-guard by the loud celebrations, as she slowly puckered her bottom lip until bursting into tears at the end of the video. (Poor baby! But also, awww.)
If you need to follow up that heartbreaking ending with something more upbeat, we've got you covered.
Another recent video of Legend and Esti showed the duo dancing while the 9-month-old was riding on his shoulders. Adorably, he paired the clip with Snoop Dogg's "Drop It Like It's Hot," also writing, "We on vacation."
Article continues below advertisement
Basically, if you ever need a cute pick-me-up, head over to either Legend's Instagram grid or Teigen's. Followers can expect a regular dose of baby/kid/family photos on either account — which makes sense, considering the couple now has four children.
Article continues below advertisement
They welcomed their daughter, Luna, in April 2016, followed by a son, Miles, in May 2018. In January 2023, Teigen gave birth to Esti following a second-trimester miscarriage. (They named the baby boy, who died at 20 weeks gestation, Jack.)
Their youngest, Wren, arrived via surrogate in June 2023.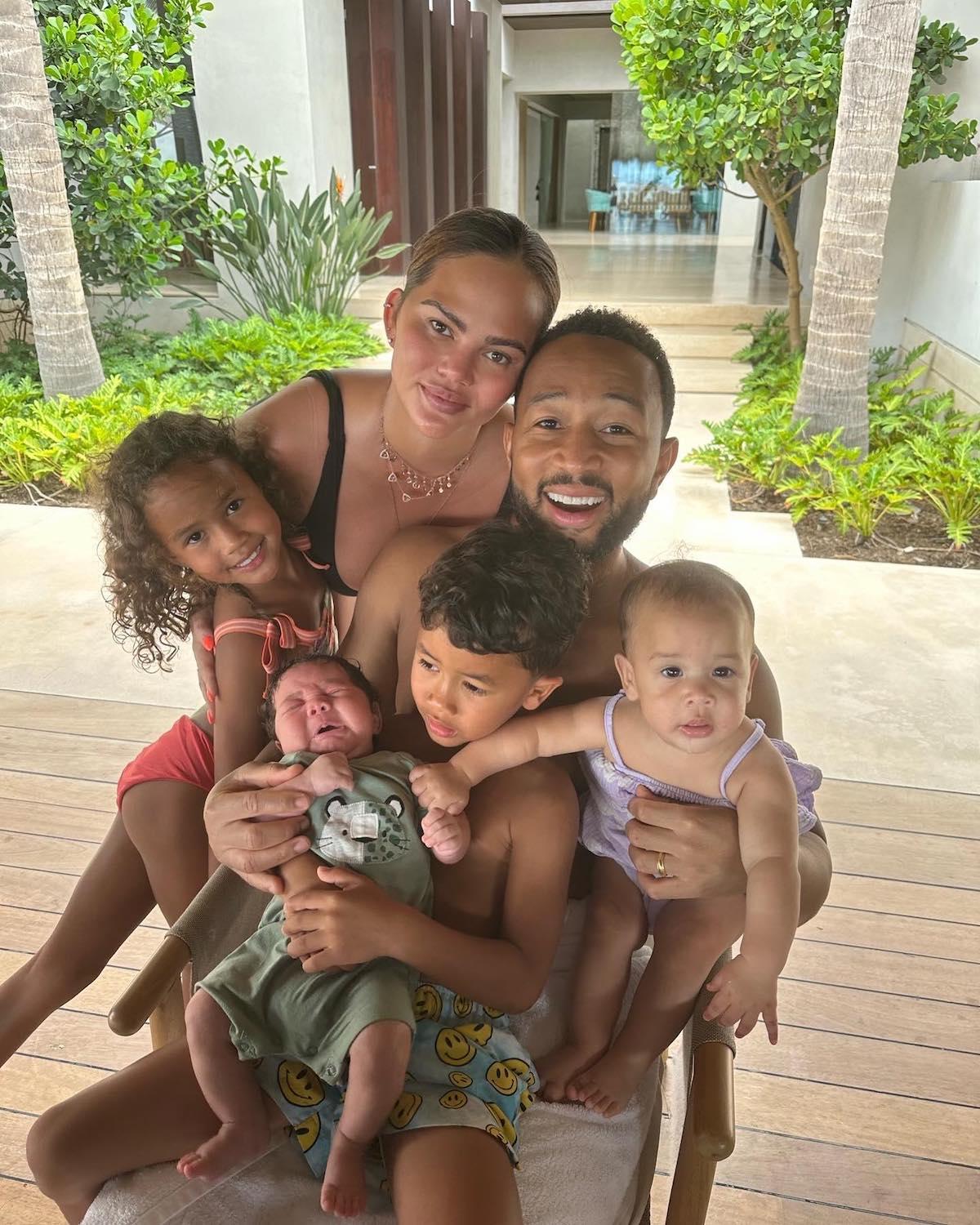 Article continues below advertisement
The arrival of baby Wren came as a surprise for fans of Legend and Teigen, as the couple didn't announce they were expecting another child until after he was born. "Wren Alexander Stephens, our new love," Legend captioned a June 28 Instagram photo of himself with all four kids.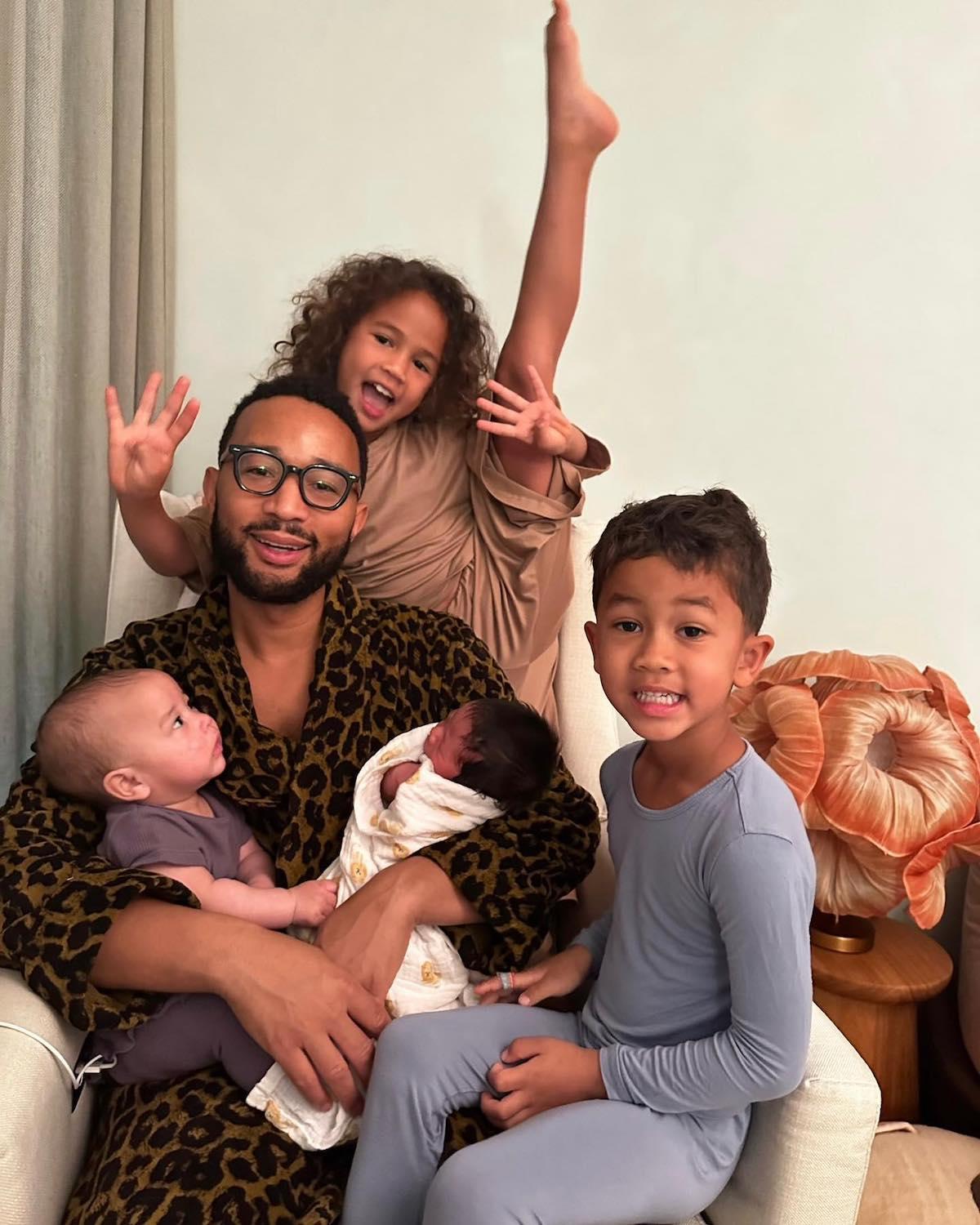 Meanwhile, Teigen wrote a touching post of her own, explaining that a "most incredible, loving, compassionate surrogate" helped them complete their family.
"We want to say thank you for this incredible gift you have given us, Alexandra," she wrote. "And we are so happy to tell the world he is here, with a name forever connected to you, Wren Alexander Stephens."
Teigen concluded: "Our hearts, and our home, are officially full. And to our Jack, we know both their angel kisses are from you."