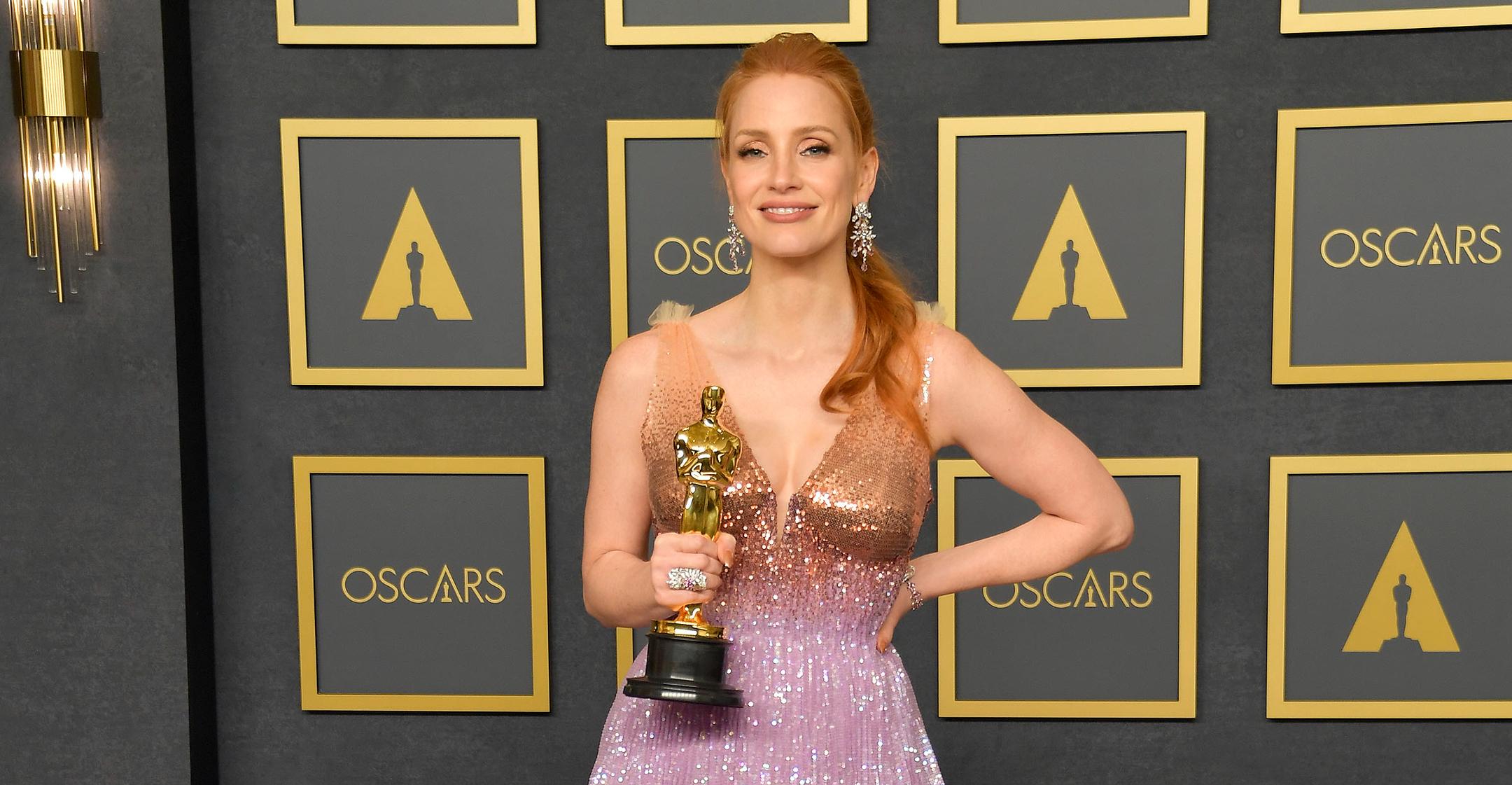 Jessica Chastain Fell In Love With Her Oscars Gown The Moment She Saw The Original Sketch: 'It Just Felt Like Me'
When it comes to the best dressed stars at this year's Oscars, Jessica Chastain is sure to have secured a spot on every person's list! The star, who took home Best Actress for her lead role in The Eyes of Tammy Faye, wore a breathtaking sequined gown by Gucci that featured a ruffled hem and a bronze to lavender ombre effect.
Article continues below advertisement
The unique piece stood out to fashion gurus — and to the star herself when she first came across the original design.
"When I saw the sketch, I was, like, 'You know what ... this looks like a dress I haven't seen before,'" she recalled to Entertainment Tonight. "It just felt like me because also there's something about it that feels very Old Hollywood ... but it has sparkles, which is very me."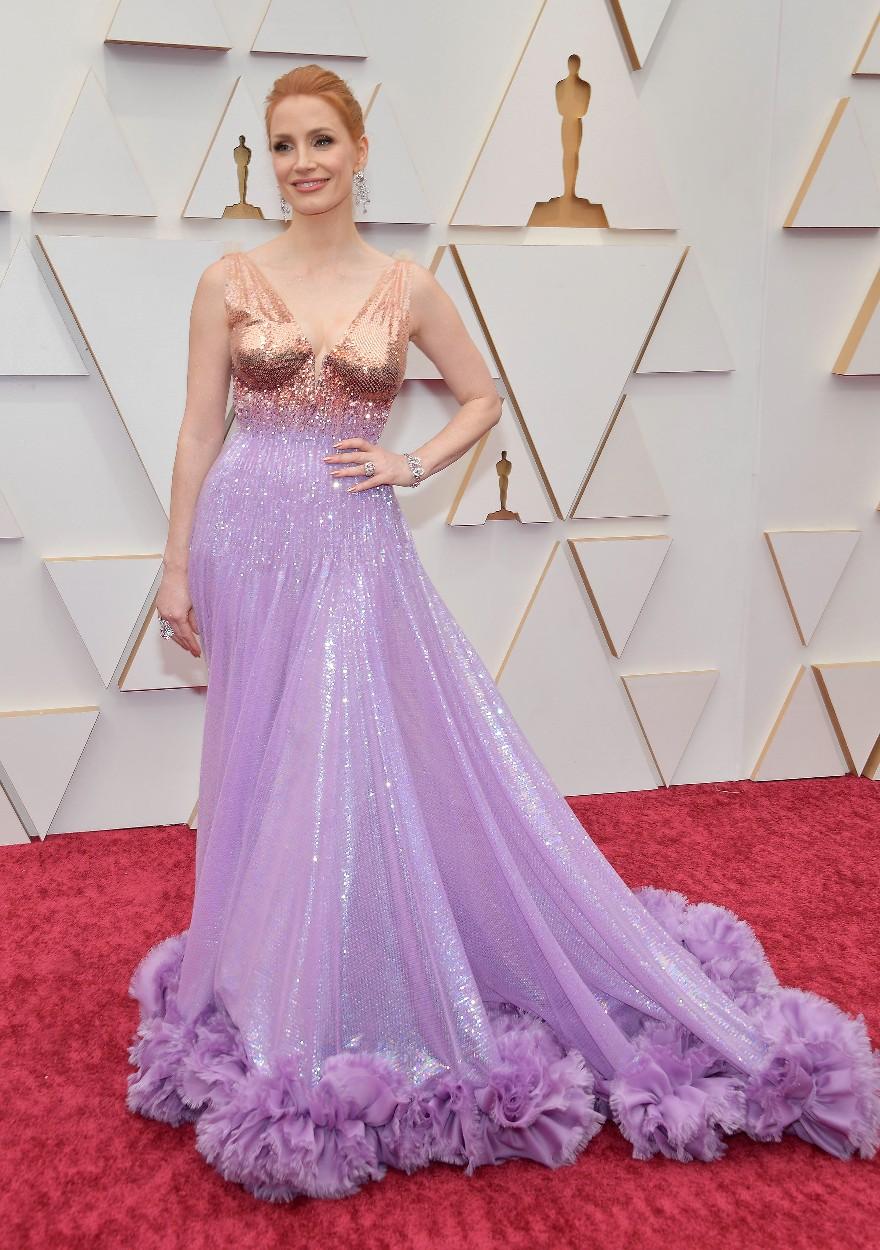 Article continues below advertisement
The mom-of-two was able to show off the stunning look on the red carpet and when she took to the stage to accept her trophy, which is when she spoke out and offered her support to the LGBTQ community, as her character, the real life Tammy Faye Messner, often did.
"Right now we are coming out of some difficult times that have been filled with a lot of trauma and isolation. And so many people out there feel hopelessness and they feel alone, and suicide is a leading cause of death in the United States. It's touched many families. It's touched mine," she revealed. "And especially members of the LGBTQ community, who oftentimes feel out of place with their peers. We're faced with discriminatory and bigoted legislation that is sweeping our country with the only goal of further dividing us."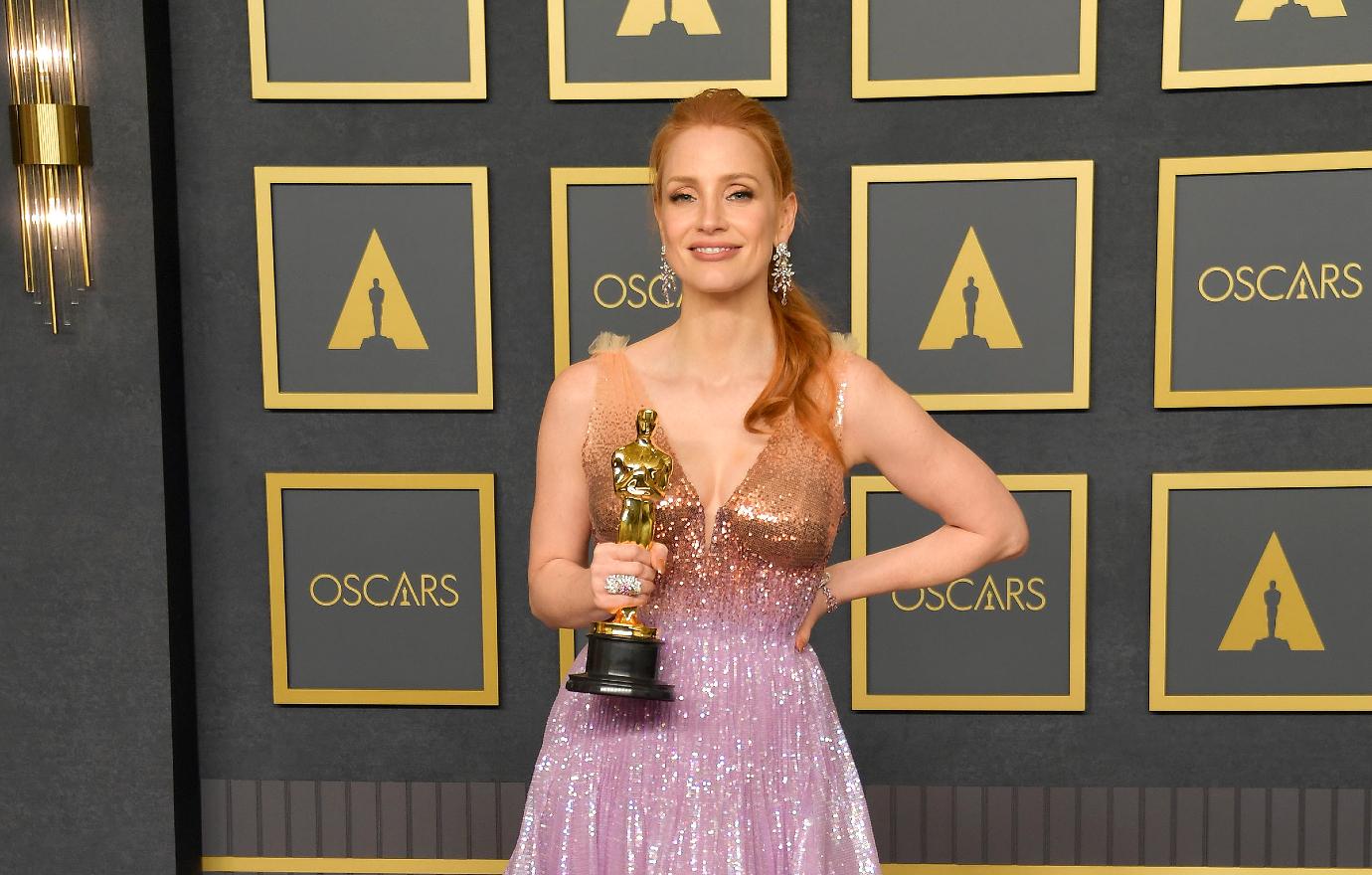 "There's violence and hate crimes being perpetuated on innocent civilians all over the world. And in times like this, I think of Tammy and I'm inspired by her radical acts of love. We've talked about love a lot tonight. And I'm inspired by her compassion and I see it as a guiding principle that leads us forward," continued the Hollywood starlet. "And it connects us all in the desire that we want to be accepted for who we are, accepted for who we love and to live a life without the fear of violence or terror. And for any of you out there who do in fact feel hopeless or alone, I just want you to know you are unconditionally loved for the uniqueness that is you."
The woman of the hour switched things up for Vanity Fair's after-party, throwing on an equally as gorgeous metallic green Gucci gown. The strapless dress had a bustier top and long pleated train.