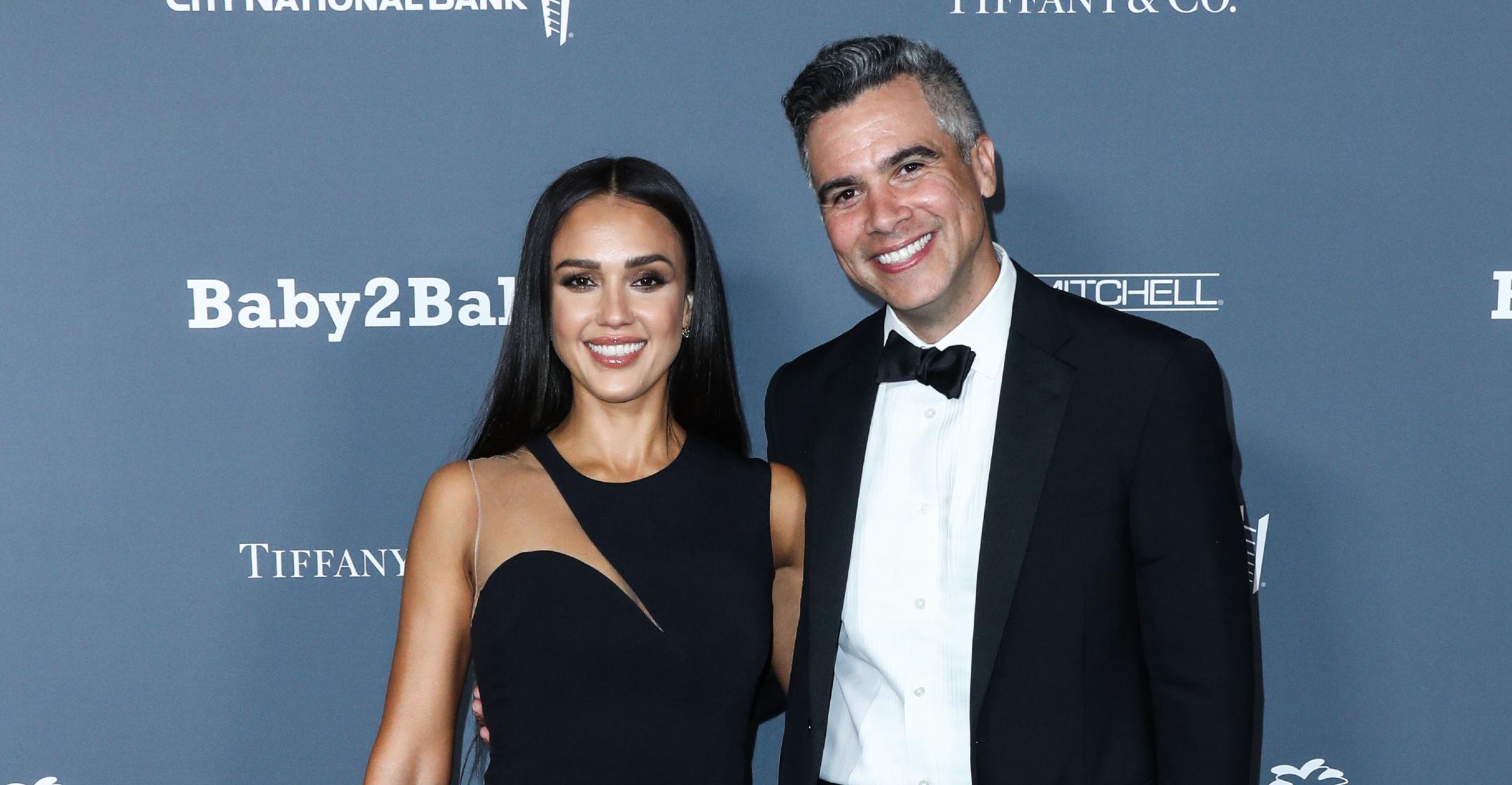 Jessica Alba Dishes On Her Parenting Dynamic With Husband Cash Warren: 'We Have A Lot Of The Same Values'
Jessica Alba is opening up about how her own childhood influenced her parenting style.
While on Dear Media's podcast "Raising Good Humans," the actress revealed that for years, she felt a lot of "resentment and hurt" toward her parents, as she "grew up in a house" where you don't speak unless you're spoken to.
Article continues below advertisement
"Ultimately, they did the best they could. I would say my parents broke through and they tried to be different than their parents, but they would often fall back on a lot of the same sort of stuff," she explained. "So it's like, kids speak when they're spoken to, you're basically treated like a third class citizen."
Article continues below advertisement
Because of her experience, the Honest Company founder was determined to do things differently when she became a parent, and luckily, husband Cash Warren was on the same page as her.
The two share daughters Honor, 13, and Haven, 10, as well as 4-year-old son Hayes.
"We have a lot of the same values when it comes to family and raising our kids," she noted. "I think that I probably do a bit more of the nurturing thing. And I think for him, he's like, if they're getting good grades and they seem like they're pretty happy, and they're like not getting in trouble, like [he gives] them that independence."
Article continues below advertisement
"I'm a little bit more like, 'Let me look at your texts.' Like, 'How do you feel about this dynamic with your friend or what's really going on with the teachers? Why do you feel that way?'" said Alba, expressing that she tries to "unpack a little bit more with them on a regular basis."
For Warren, it's more "about consistency."
"A consistent routine is really something he prides himself on, whereas [for me], a consistent routine I think is important, but also, like, I don't think that replaces the checking in with the soul stuff," the Golden Globe winner stated. "I think the consistent routine is good for stability, but I still think that there's like, a person who you need to nurture and help them as they try to understand and process just their own feels, hormones, friendship, dynamic..."