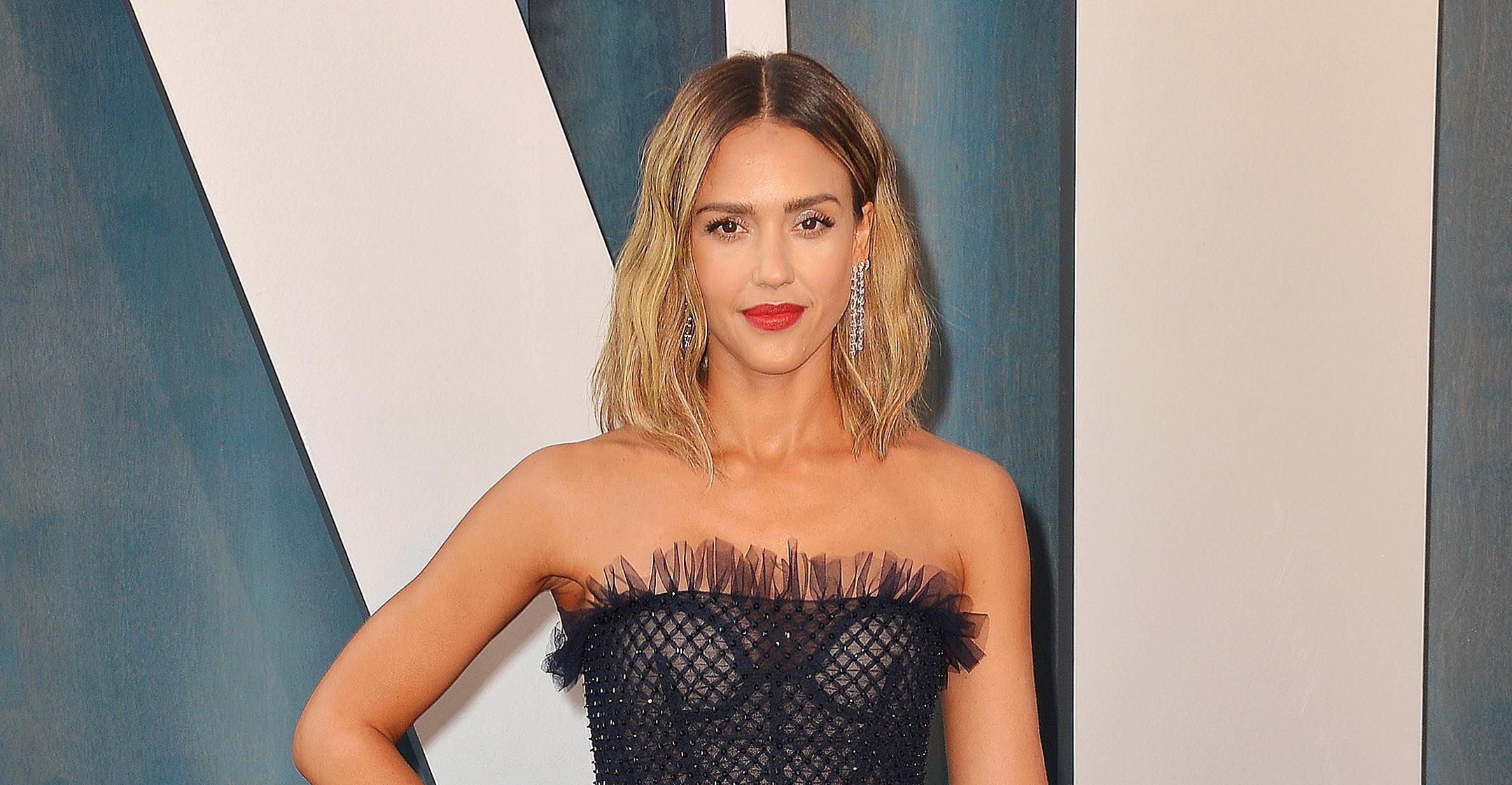 Jessica Alba Documented Her Preparation For The Oscars After-Party With A TikTok — See Her Glam Transformation!
Though Jessica Alba didn't appear at the Oscars this year, she still went all out to attend Vanity Fair's famed after party! The actress even let fans in on how she got ready for the shindig via a fun TikTok collab with Allure.
The video kicks off with the pajama-clad star prepping her skin: she applies patches to the under-eye area and then takes a pink face mask and applies it to every inch of her face. While she waits for it to dry, she breaks out some incense and crystals to set a calming mood.
Article continues below advertisement
Next, the mom-of-three uses a facial toning device, which she follows up by using a cream from her Honest Beauty brand, which is rubbed in via another device. A stylist starts working on her hair, and she's then seeing curling her own eyelashes, which she coats with a layer of mascara.
For the final makeup step, she has a bright red lip stain painted onto her pout, and the scene then switches to her sipping on some bubbly.
Article continues below advertisement
Before you know it, Alba is clad in a strapless navy gown that has a tulle neckline and some beading throughout. Last but not least, she has someone help her rub lotion onto her arms, and she then makes her way down a staircase by holding onto husband Cash Warren's shoulders to make sure she doesn't trip.
The duo then hop into a black SUV and make their way to the party.
On Instagram, the entrepreneur shared a selfie from the party alongside Cleo Wade and Baby2Baby CEO Kelly Sawyer. She also reposted a picture of herself with Sofia Vergara, which the Modern Family alum captioned, "Latinitas in da house❤️❤️❤️." She commented "aayyee 🤍🤍🤍" on Vergara's post.
Article continues below advertisement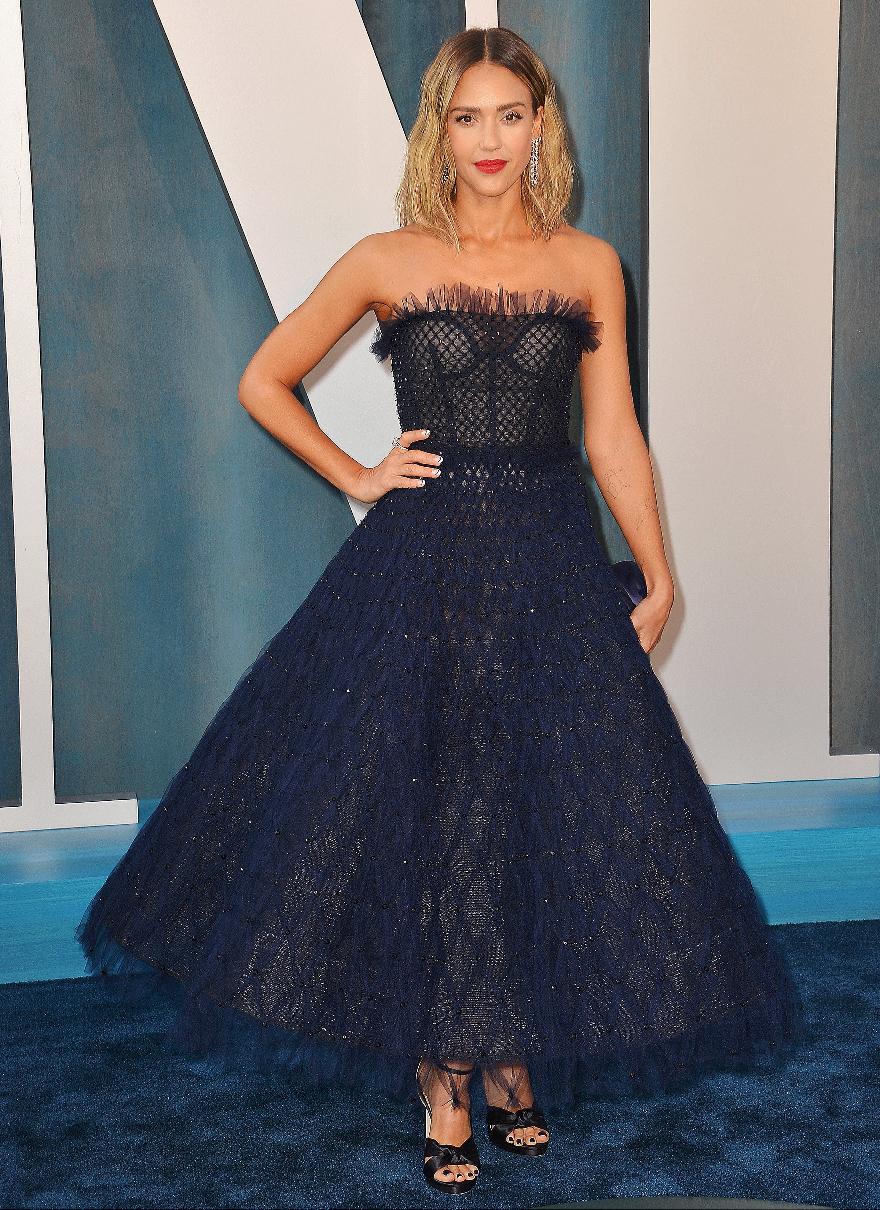 The Honest Company cofounder has spoken at length about what it means to her to support fellow Latinas.
"Hopefully, it'll be much easier for the next generation to come through. Especially for the Latina generation of kids coming up," she shared. "There's not a lot of business leaders that look like us and there's still not a lot of people in Hollywood that looks like us. Especially in front of the camera, behind the camera all of it, you know. So the more that you see yourself, the more you can imagine that you could possibly be there."