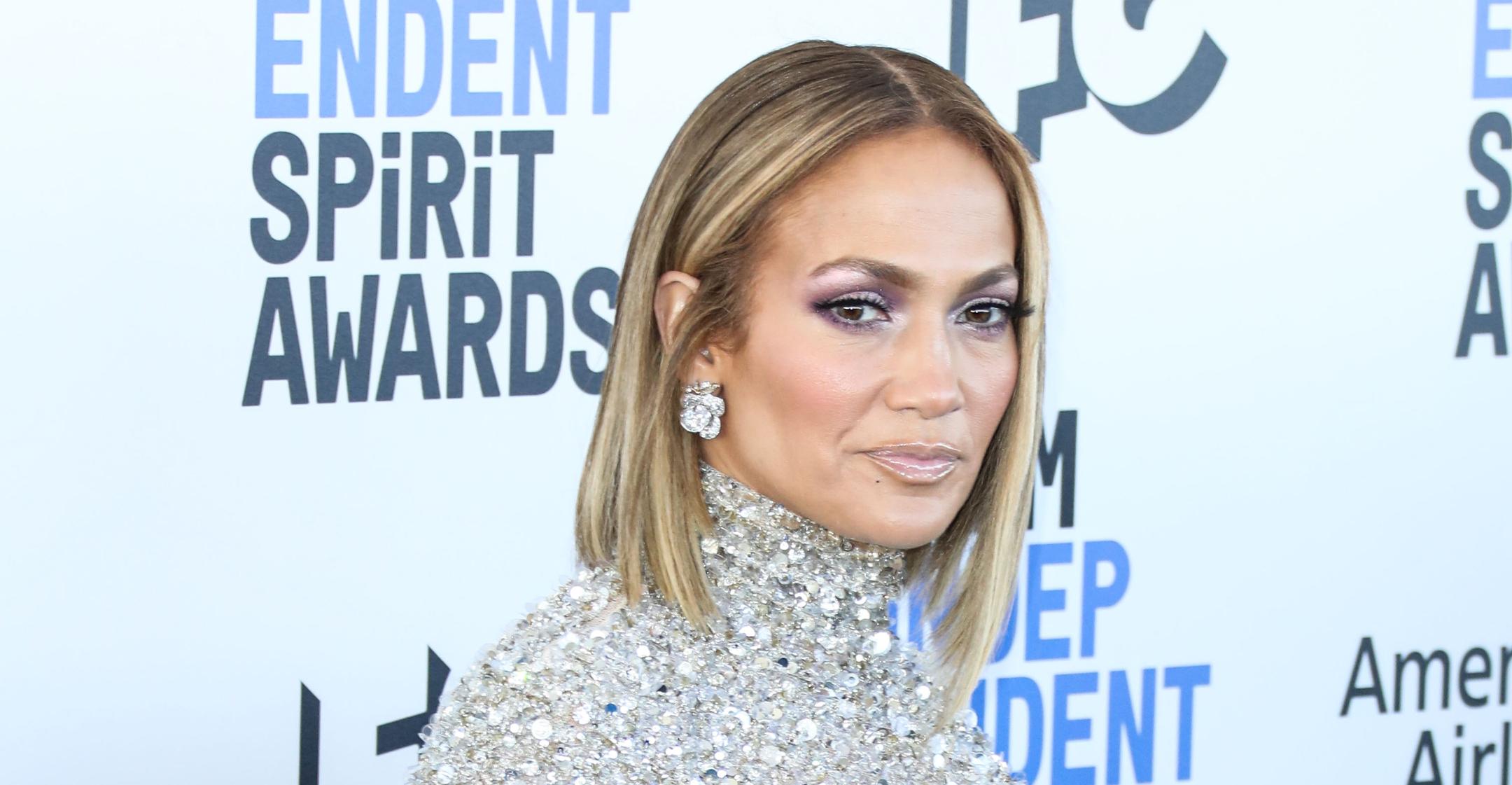 Jennifer Lopez Shows Off Flawless Makeup-Free Face While Sharing Her Morning Routine, Which Starts With Positive Affirmations
Jennifer Lopez is giving fans a glimpse into how she gets ready to take on the day. In an Instagram video, the superstar shared her morning routine, which aside from skincare, includes reading one positive affirmation card each and every day.
"It says, 'Your success and happiness lies in you. Resolve to keep happy... and you shall form an invincible host against difficulties,'" she uttered. "Helen Keller said that. We're going to resolve to keep happy, no matter what. That's a promise you make to yourself. I'm going to be happy. It lies in me. My success and my happiness."
Article continues below advertisement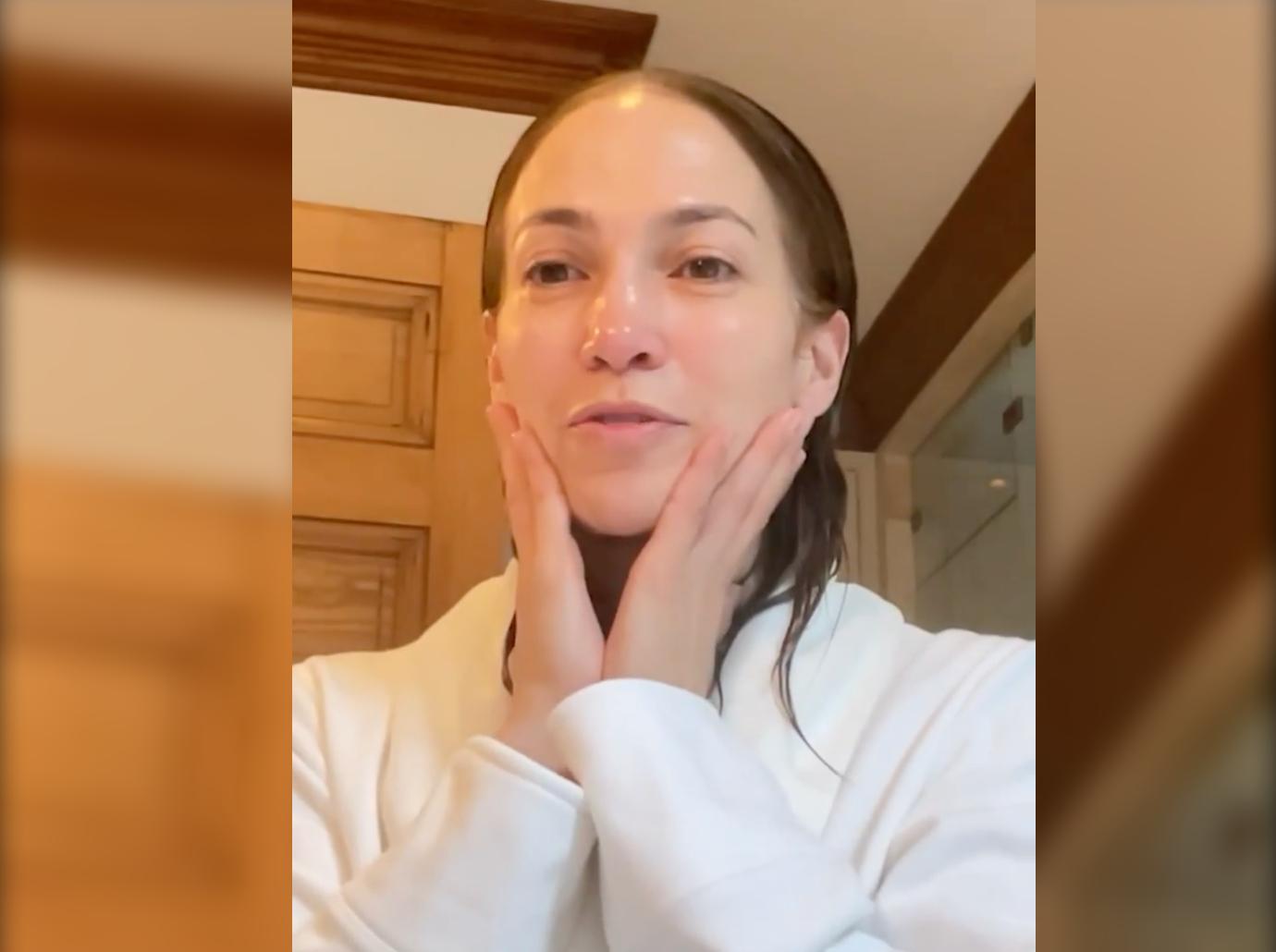 The Hustlers actress, who wore a white robe and still had wet hair, noted that her face is free of any makeup, and she's recording the clip without any filters or special lighting.
As she starts applying products from her own line, the mom-of-two notes that she doesn't look at her phone right away when she wakes up. "Starting off my day right. Feed my mind first, my soul with an affirmation," said the singer. "Just setting myself up right for the day, with the right intentions and right thoughts ... being positive."
Article continues below advertisement
After using a cleanser, she applies a serum to her skin, which she says is like "vitamins for the face" and is her "JLo glow in a bottle." Next is sunscreen.
"Sunscreen is really important and it's been one of my beauty secrets since I was in my late teens, early twenties," she spilled. "Your mom puts it on you when you're a baby to protect your skin from the sun and I continued that on into adulthood, and it was a game-changer."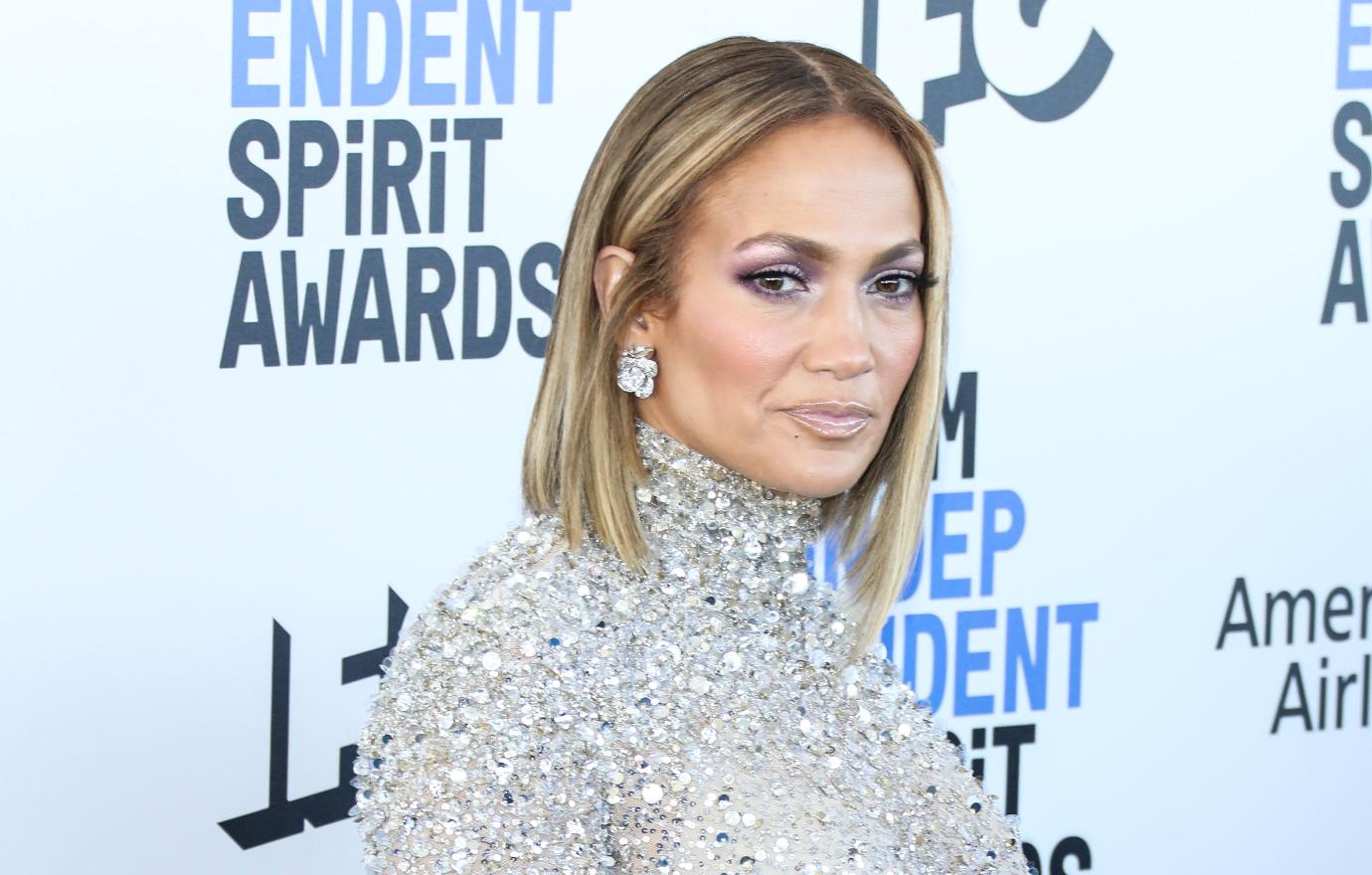 She adds eye cream to the area under her eyes and in between her brows since it's "always nice to have a little extra moisture" in the areas where she has "natural lines."
The mom-of-two declares she's done with her daily regimen when she hears some noise outside the bathroom. "They're knocking on my door, harassing me already, thinking I'm not getting ready or something, but I am," she quipped before telling herself, "It's going to be a beautiful day. I choose happiness."