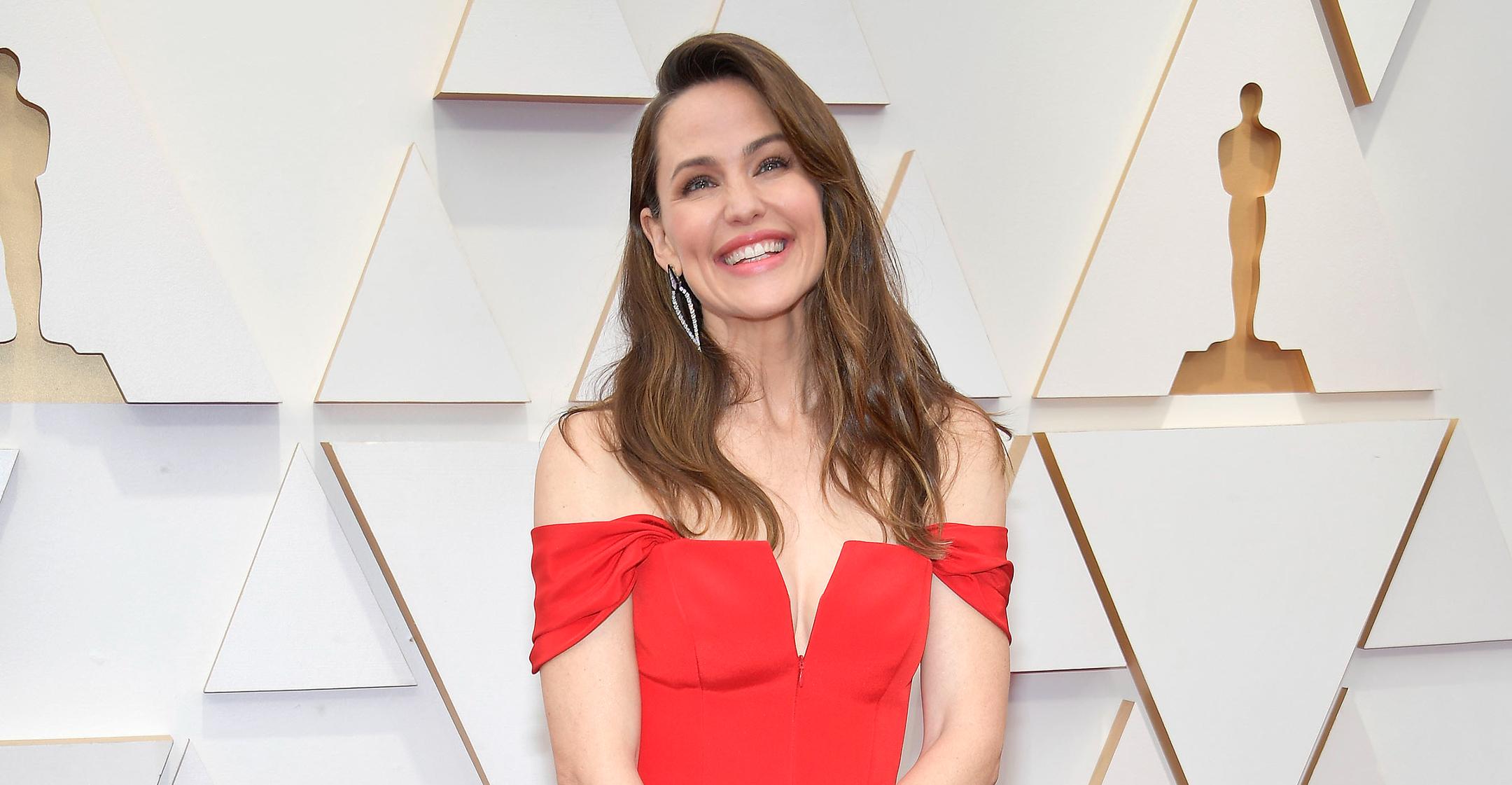 Simply Stunning! Jennifer Garner Arrives To The Oscars In A Scarlet Red Off-The-Shoulder Gown — Photos
Go glam or go home! Jennifer Garner brought her A-game when she arrived at this years Academy Awards — her first appearance at the show since 2018.
The star, who will be presenting at this year's show, wowed in a red off-the-shoulder Brandon Maxwell gown that had a short zipper at the front, in addition to red platform heels. She also donned some sparkling jewels, including a gorgeous pair of dangling earrings.
Article continues below advertisement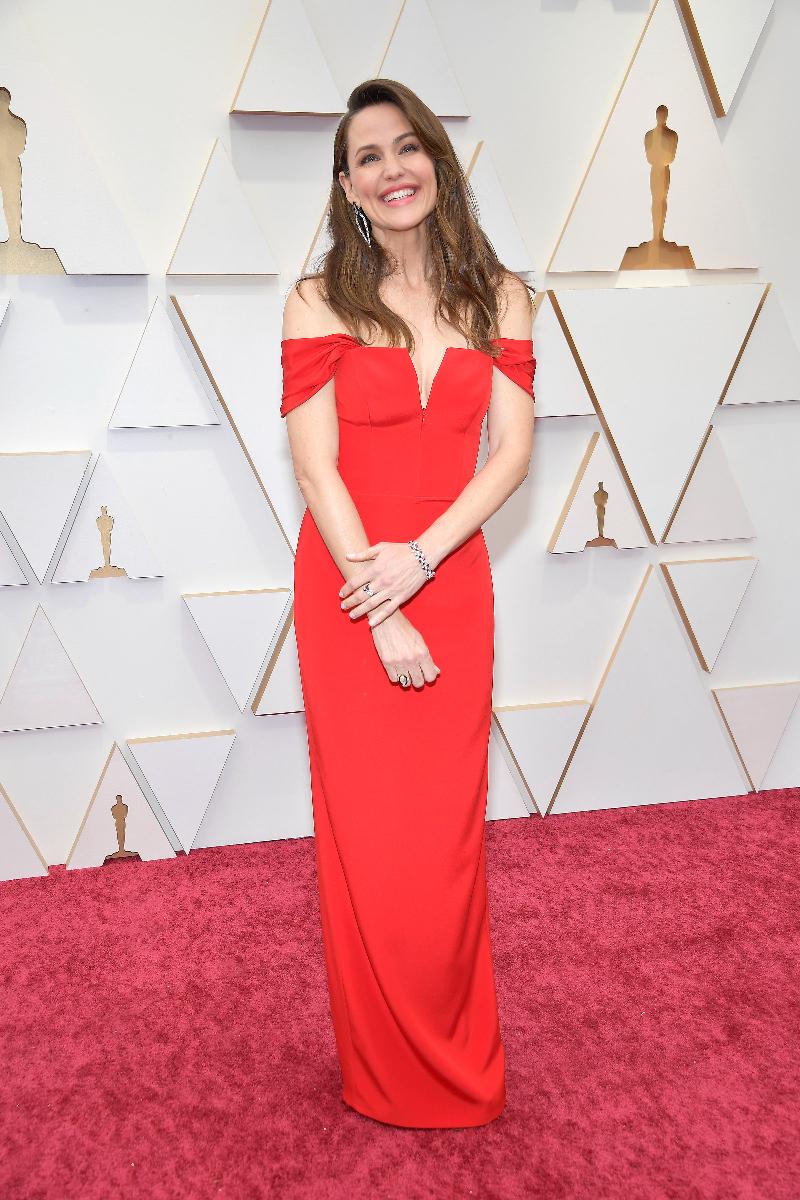 It wasn't announced until just last week that the mom-of-three would be coming to the show, but clearly, her stylist worked overtime to find her the right outfit. The Alias lead has previously explained that though she likes getting dolled up, she sticks to a minimal makeup look for her everyday look.
"We can almost all wear less than we think because, to me, I don't want my kids or people to only see the actor version of me that is perfectly made up by brilliant artists and think that's how I look," she shared. "I want to look normal and I want to normalize looking normal. I always have felt really strongly about that. And then if I'm dressed up, I like that my kids are like, 'Woo, look at my mom!'"
Article continues below advertisement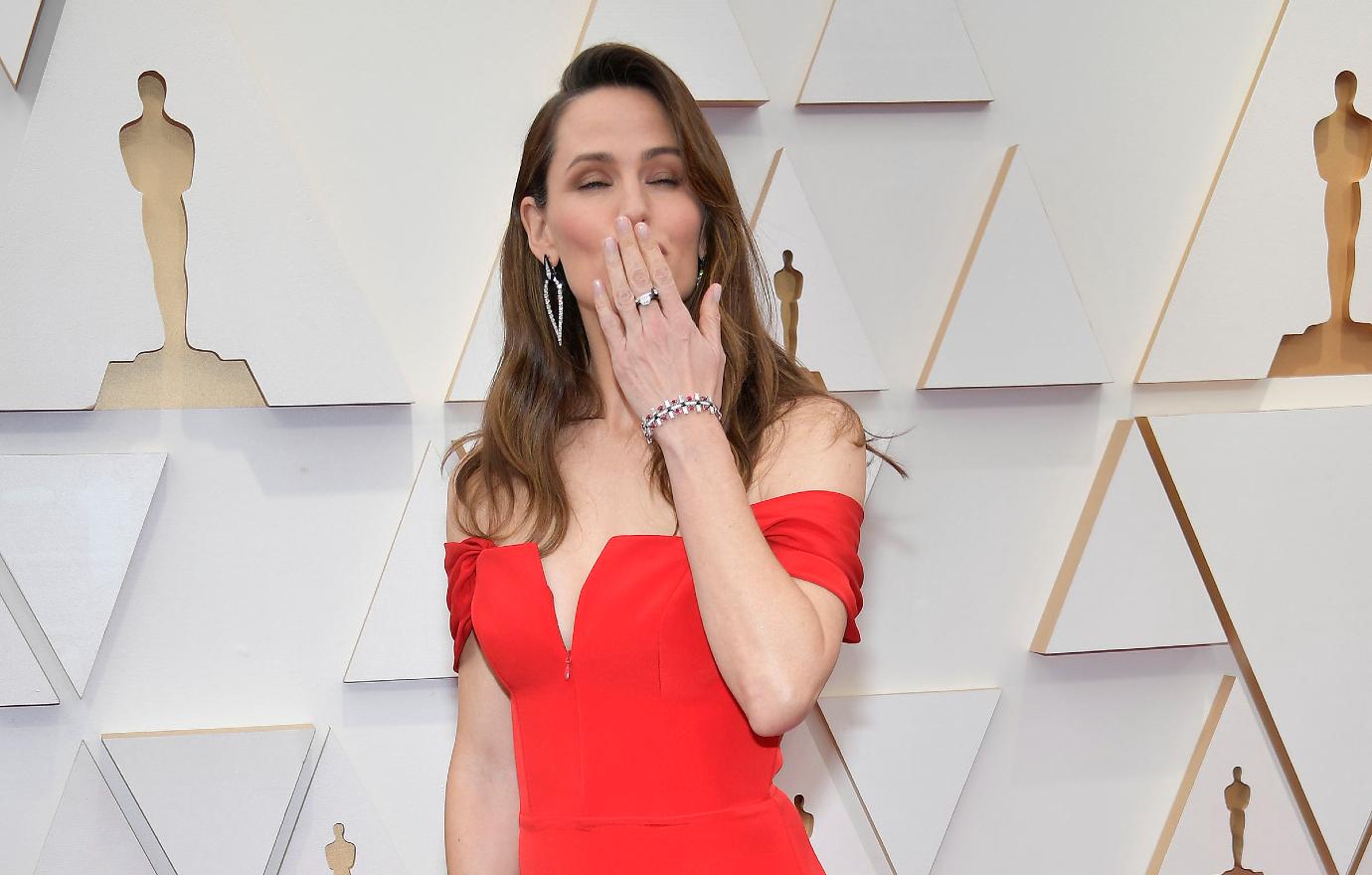 Garner has been the talk of the town lately thanks to her role in Netflix's The Adam Project, where she and Mark Ruffalo reunited on screen as spouses.
"We did 13 Going on 30, went on and had lives, families, and kids and all kinds of other stuff, and came back. And it's like, 'Wow. what a journey we've taken,' and here we are," she said of them working side-by-side once more.
"It was really comforting to be together again, and I don't think either of us realized how much we needed it and how great we feel," she noted. "Making [13 Going on 30], specifically, was so special and then it's meant so much to so many people since then, which has been such a gift. So, we've kinda been woven into each other's lives without the benefit of really being together. It just felt like we were picking up where we left off."