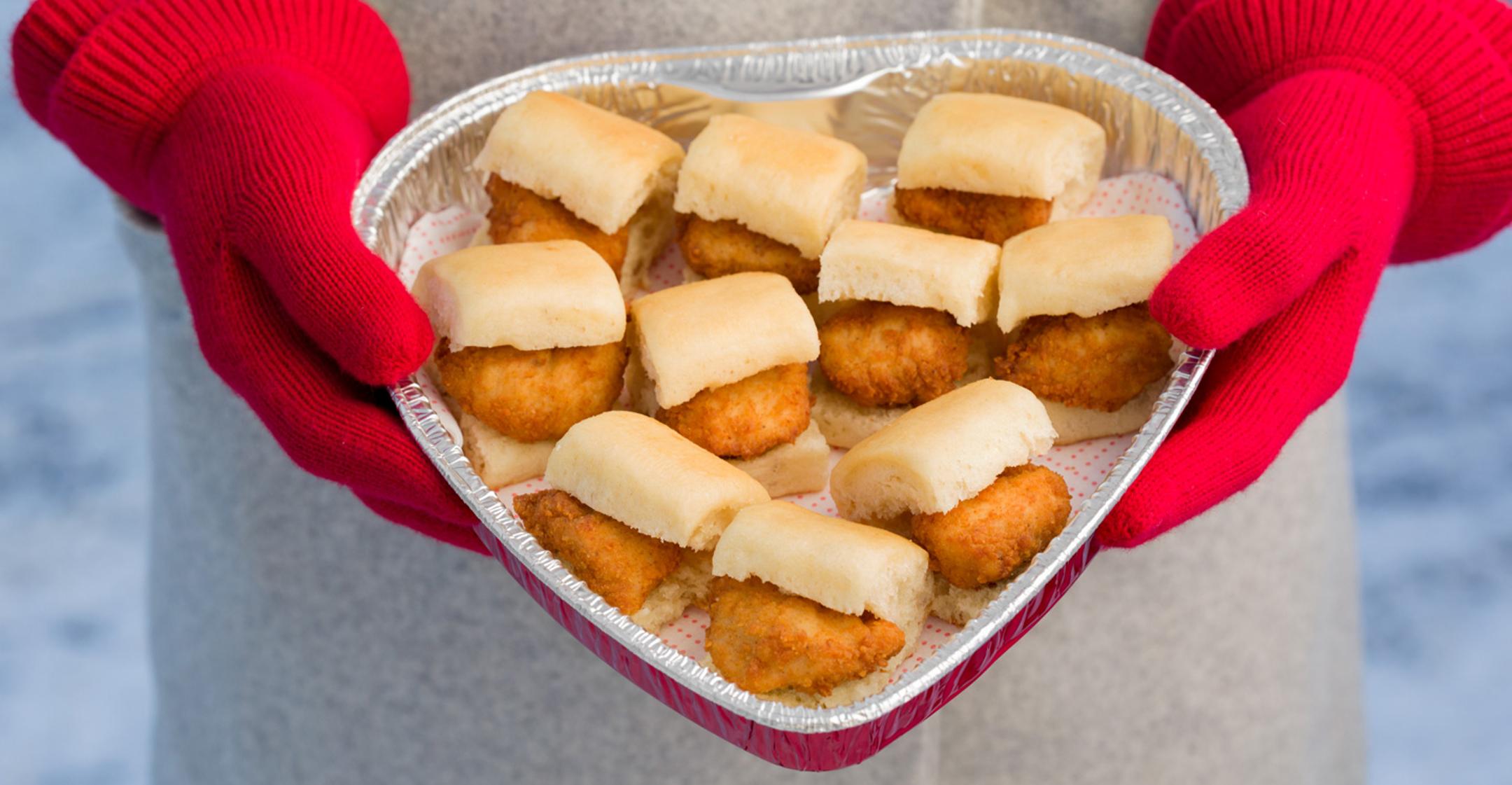 If The Way To Your Bae's Heart Is Through Their Stomach, Buy Them This Heart-Shaped Tray Of Chick-Fil-A Nuggets For V-Day
Attention, all fast food junkies: Chick-fil-A has brought back their beloved Valentine's Day specials, meaning you and your significant other can now pig out in privacy!
Article continues below advertisement
At participating locations and via delivery, you can purchase a heart-shaped tray containing either a 30-count Chick-fil-A Nuggets, 10-count Chick n Minis sandwiches, 6-count Chocolate Chunk Cookies or 12-count Chocolate Fudge Brownie halves.
Like the regular option, you get to choose which dipping sauce you'd like to enjoy with your nuggets.
The Chick n Minis are another savory choice: they're the eatery's classic nuggets "nestled in warm, mouth-watering mini yeast rolls that are lightly brushed with a honey butter spread."
For dessert, try the cookies, which are made with oats and both semi-sweet dark and milk chocolate chunks. The brownies are just as decadent, featuring "rich semi-sweet chocolate melted into the batter and fudgy chunks."
Article continues below advertisement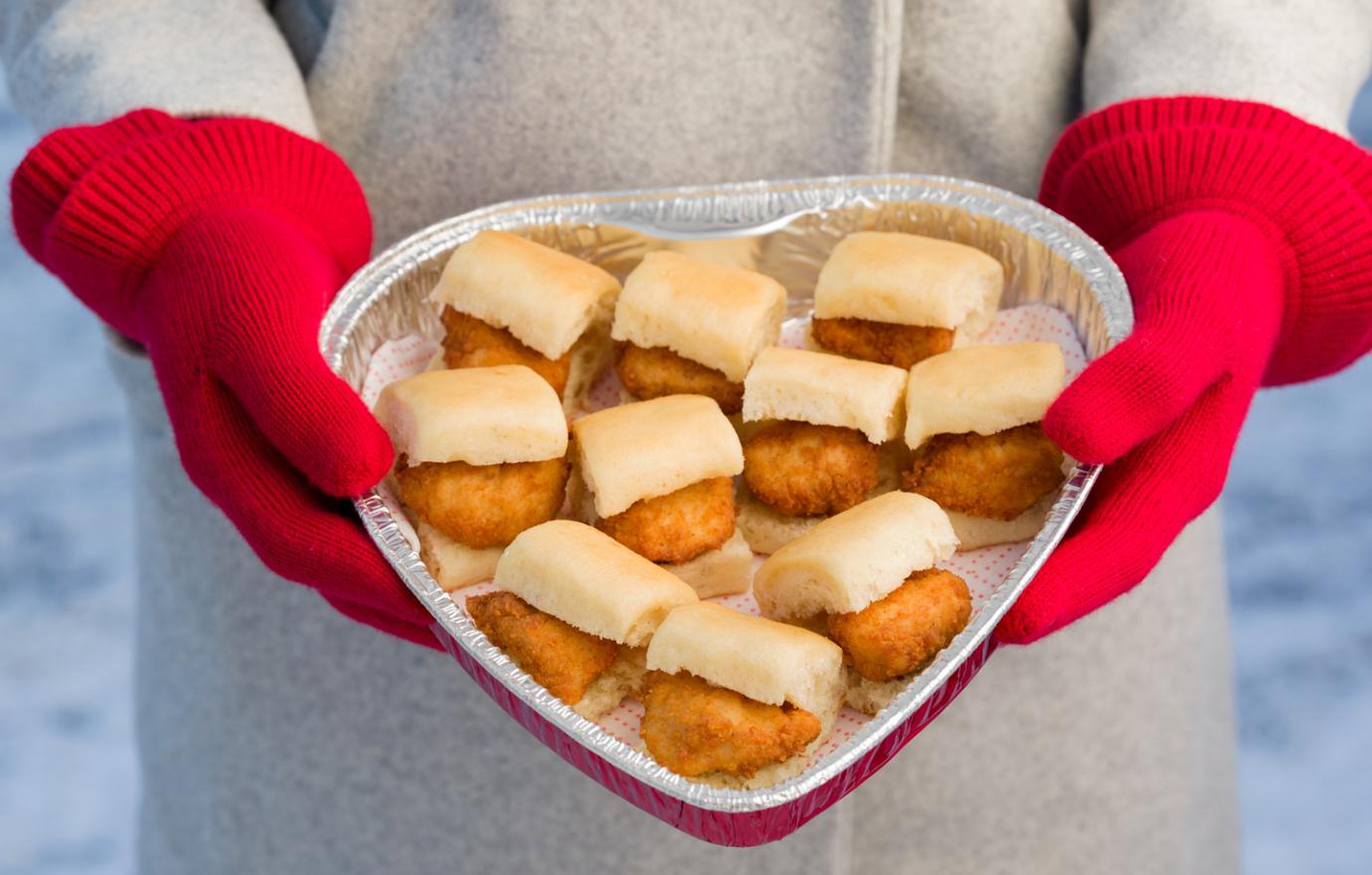 If you're not sure what grub your partner likes, you can always send them a virtual gift card, or customers who are a Chick-fil-A One Signature, Red or Silver member can gift one of their Chick-fil-A One rewards to someone else.
Article continues below advertisement
Several other eateries are offering heart-shaped goodies for Valentine's Day as well. Dunkin currently has two limited-edition donuts: Brownie Batter, a heart-shaped treat that's topped with sprinkles and chocolate frosting, and is filled with brownie batter flavored buttercreme, and the Cupid's Choice Donut, which comes in the same shape and is filled with Bavarian Kreme and topped with strawberry-flavored icing and sprinkles.
For the entire month of February at Bojangles, you can buy heart-shaped Bo-Berry Biscuits, which are baked with berries and drizzled with vanilla icing.
At Le Pain Quotidien, you can get your hands on heart-shaped Linzer Cookies and Macrons.
The Linzer Cookie sandwiches feature berry jam in between two butter cookies, topped with powdered sugar, while the Heart-Shaped Macarons came in two-packs in vanilla and raspberry flavors.
Another sweet choice is Insomnia Cookies, which offers themed packages like Galentine's Day or the Single Awareness Pack. They also have a shareable heart-shaped cookie cake!