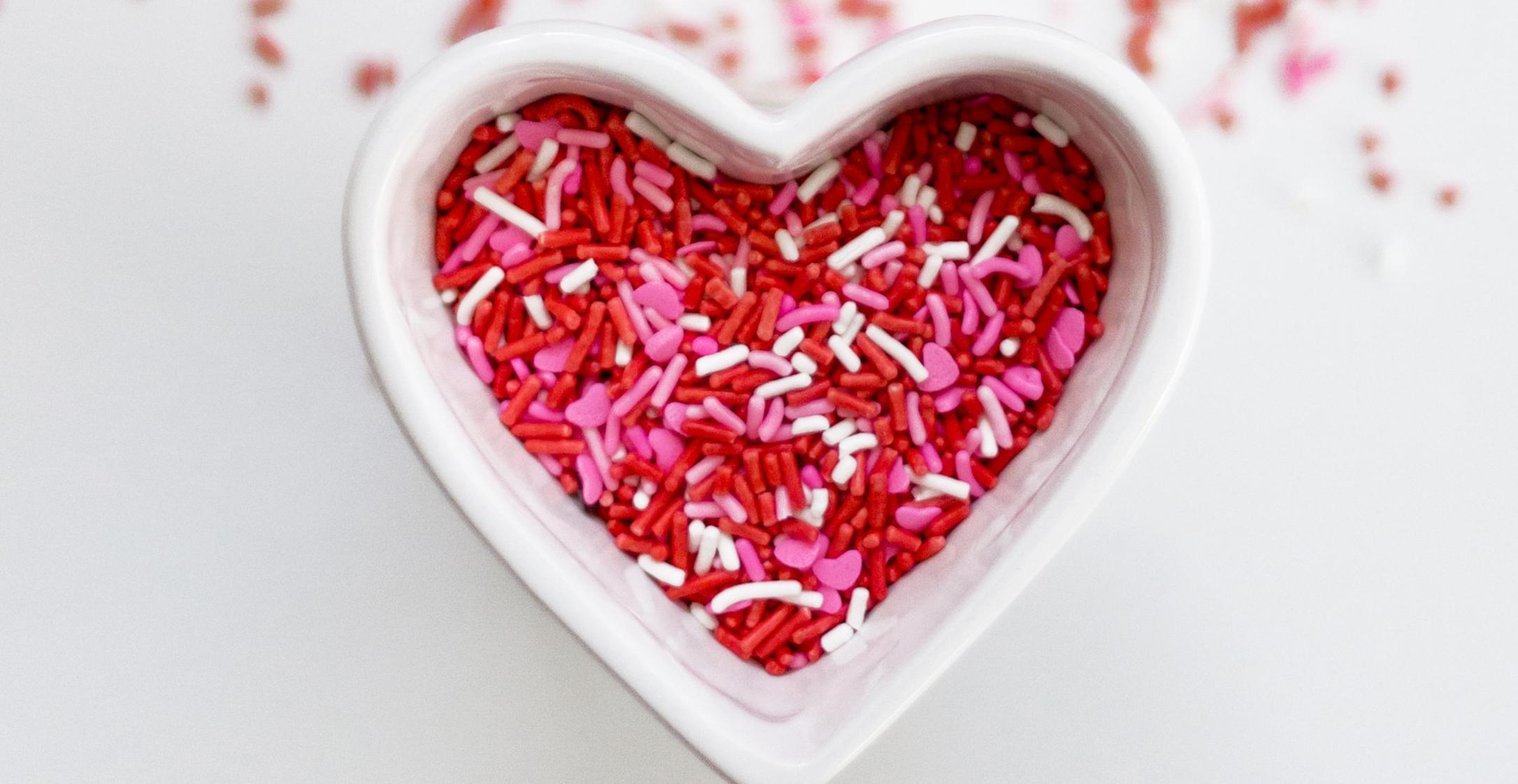 Buy Something For Your Friends & Loved Ones This Valentine's Day — Shop Our Gift Guide!
All products featured on Morning Honey are independently selected by our editors. However, when you buy something through our retail links, Morning Honey may earn an affiliate commission.
Article continues below advertisement
If you're looking for something to get your loved one or bestie for Valentine's Day, then we've got you!
Scroll through the products below to get some great ideas for the fun holiday!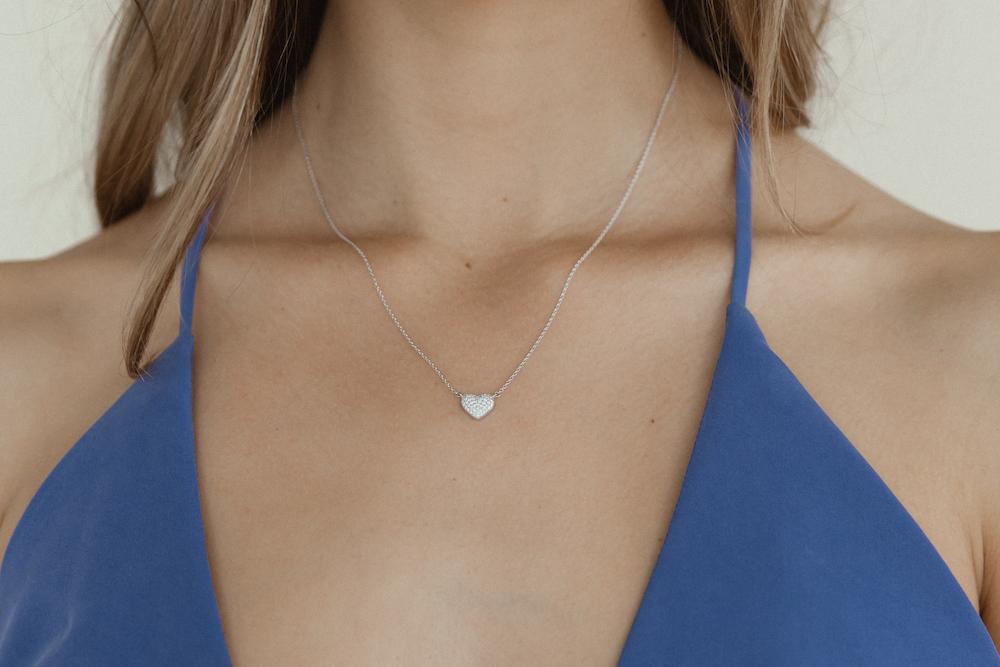 SHOP NOW/SEE IT
With over 7,000 5-star reviews, Noémie is a DTC fine jewelry brand that handcrafts each piece in its family-owned production house. The brand offers a lifetime warranty and free returns — even on engraved and custom pieces.
Article continues below advertisement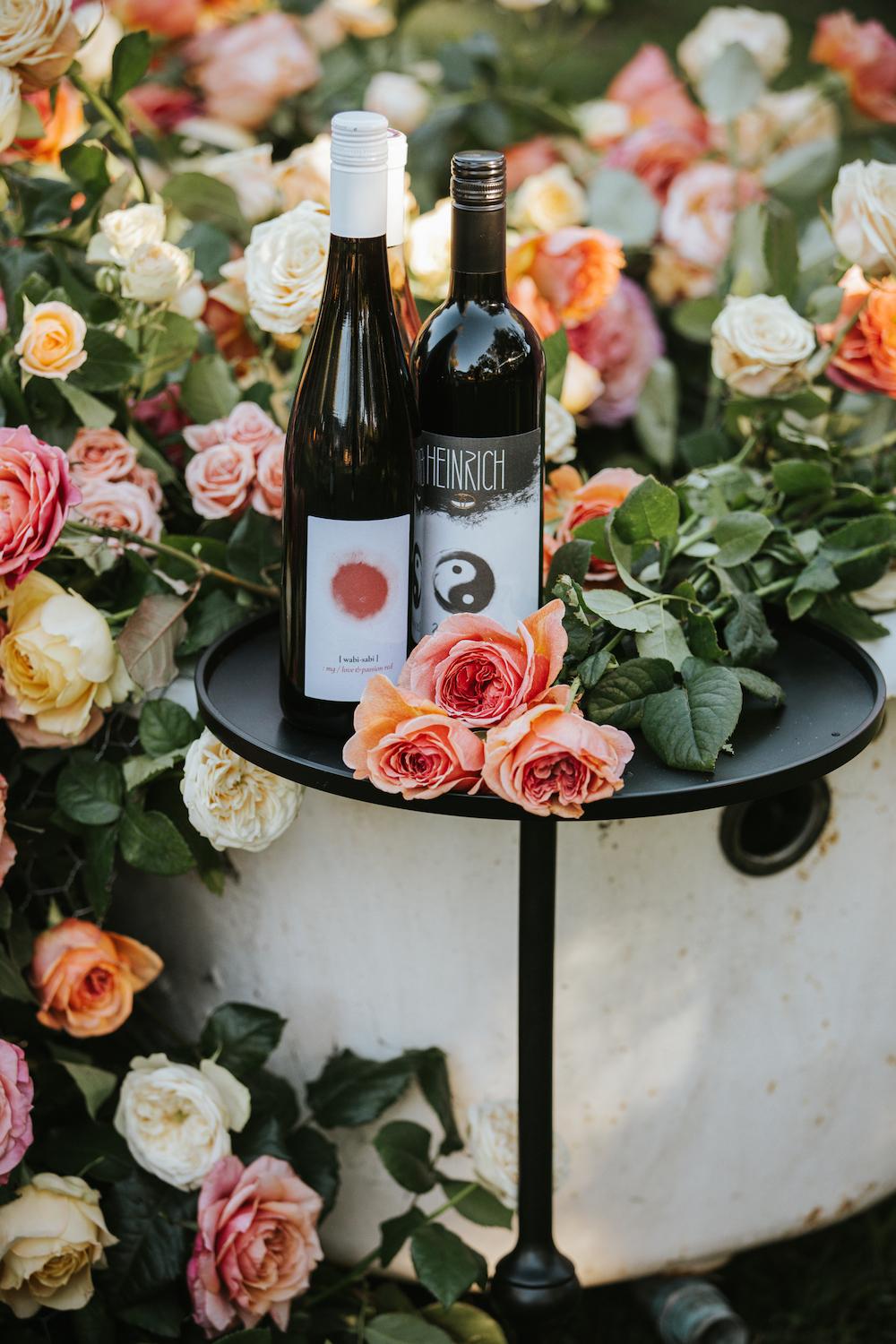 SHOP NOW/SEE IT
Dry Farm Wines is a wine box subscription service delivering curated, pure Natural Wines right to your door. With the ability to choose your favorite wine type, quantity and frequency, their boxes make both a great gift for a Valentine or a convenient way to stock up your wine rack for a date night in. Every bottle has been lab tested by an independent, certified enologist to ensure it meets Dry Farm Wines' strict criteria including organic/biodynamic farming practices, lower alcohol levels, no sugar and most importantly, delicious taste.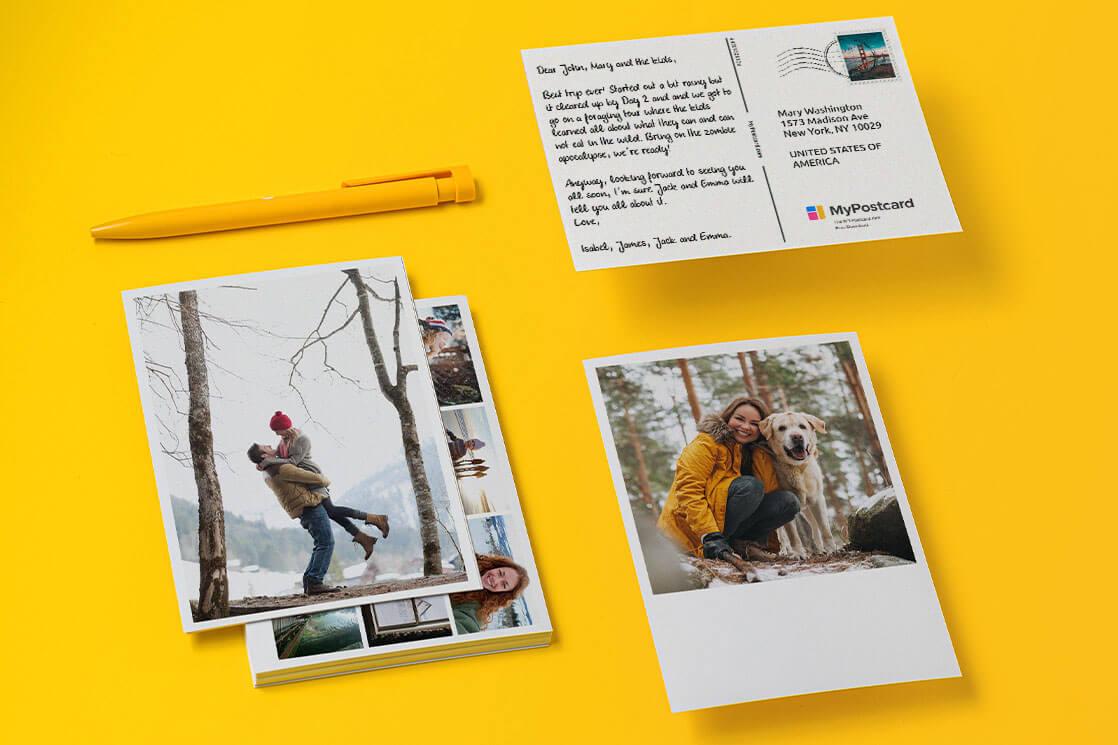 SHOP NOW/SEE IT
MyPostcard app takes the tradition of sending postcards to friends and family and puts it in the 21st century. The new iteration of a such a universal experience makes it simple to send a digital or physical postcard to anyone, anywhere in the world, at any time. Uploading the desired photo and write or record a message to go along with it. After that, MyPostcard handles everything from printing to delivery. MyPostcard is the perfect greeting to share for any occasion.
Article continues below advertisement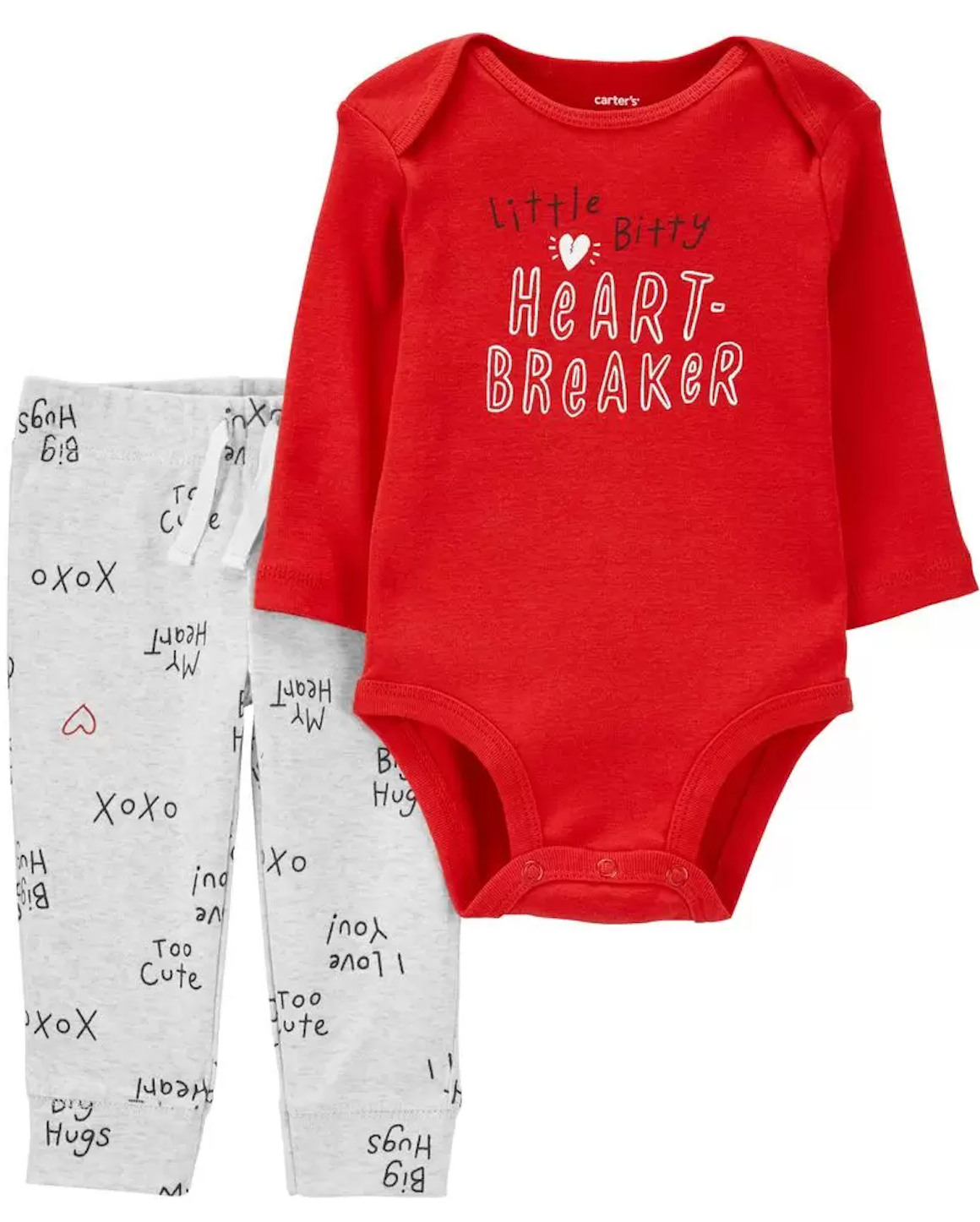 SHOP NOW/SEE IT
The Carter's Valentine's Day assortment is available to shop with a variety of lovable outfits and themed accessories.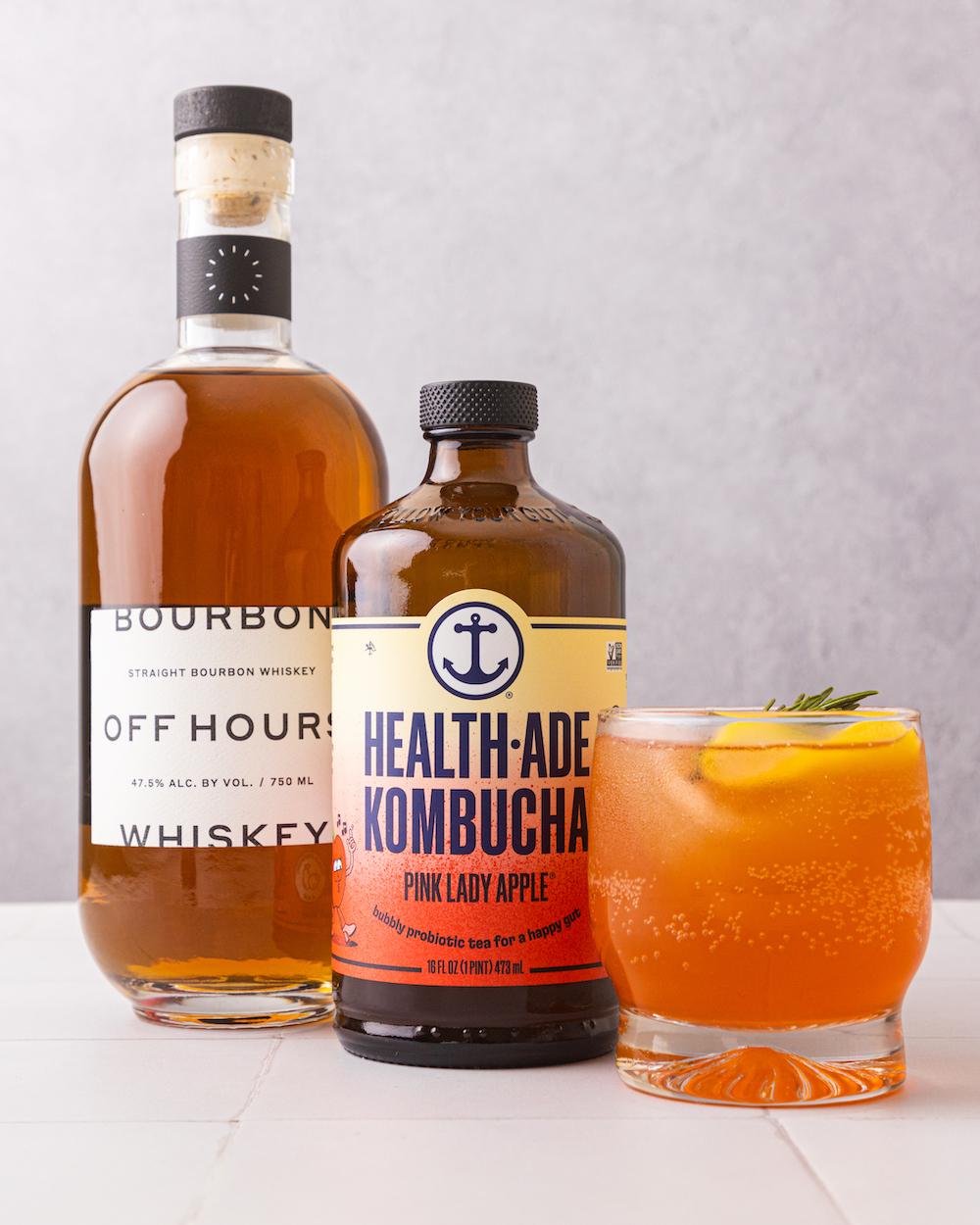 SHOP NOW/SEE IT
Off Hours is a new bourbon brand, founded by Jake Ireland, and is made for afternoon relaxations and late night convos as it dispels the idea that you have to wear a suit to drink a glass of Bourbon or that it can only be enjoyed poured over rocks at the end of the day. Off Hours is perfect to drink neat, over ice or in a delicious cocktail at any time of the day.
One of their new amazing, unexpected cocktail recipes features Health-Ade Kombucha. Bourbon is whiskey at its purest form and the two ingredients mix super smoothly. This Bourbon-based cocktail is perfect for the person who wants to experiment and ready to find their next favorite drink of choice!
The Off Hours / Health-Ade Kombucha Spritz
Over one large ice cube, combine:
1 oz Off Hours Bourbon
1 oz Aperol
3 oz Health-Ade Pink Lady Apple Kombucha
1 oz Soda Water
Top with a Lemon twist and a sprig of rosemary
Article continues below advertisement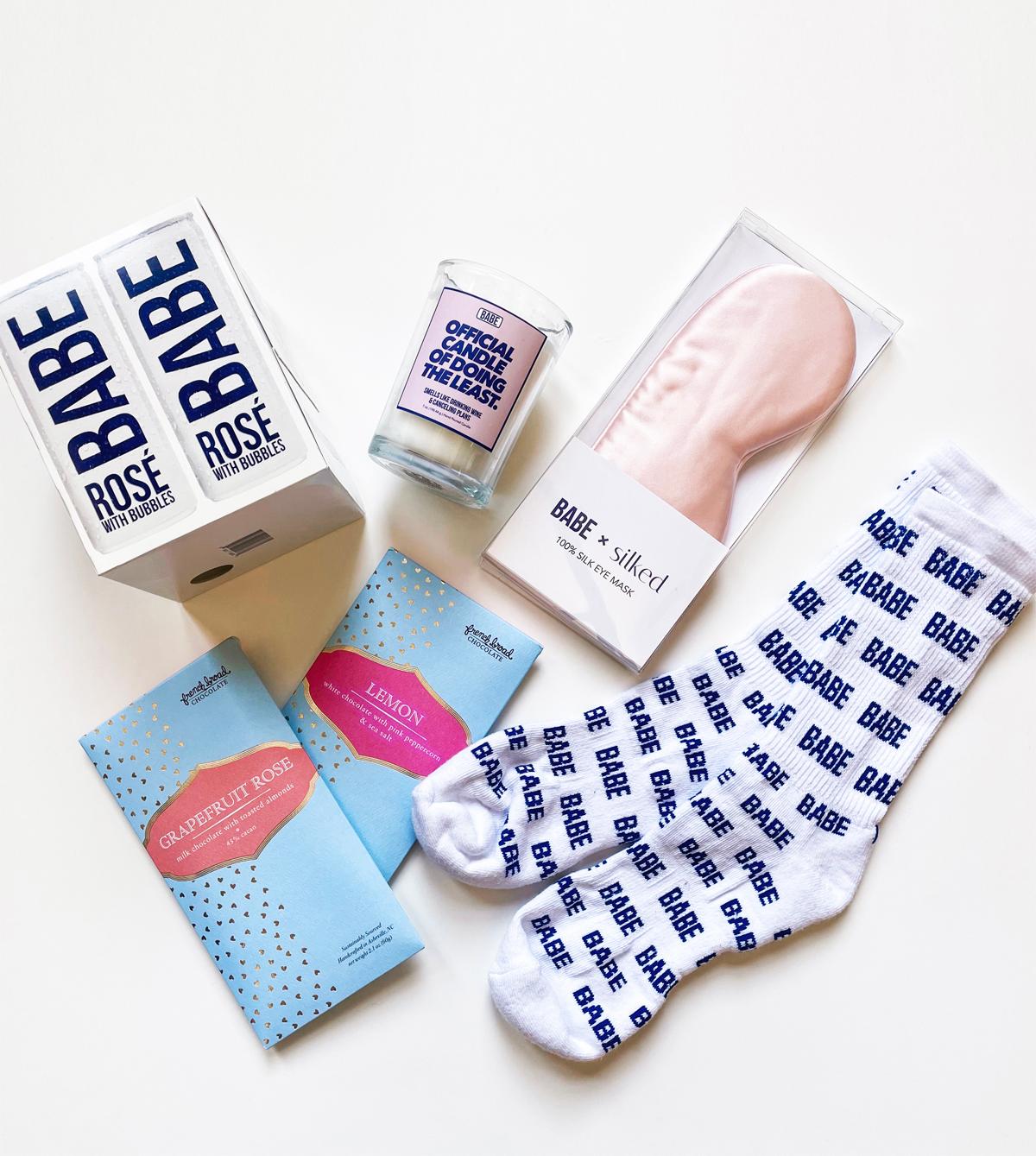 SHOP NOW/SEE IT
BABE's Valentine's Day kit includes a sleep mask, candle, BABE socks, chocolate bars from Asheville-based brand, French Broad Chocolates, and of course, delicious, crisp and portable BABE Rosé. To help take things off your plate ahead of Valentine's Day, BABE Wine is offering expedited shipping on a limited number of orders — place your order for BABE's Valentine's Day kit by 11 a.m. EST on Friday, February 11, and receive your kit in time for V-Day.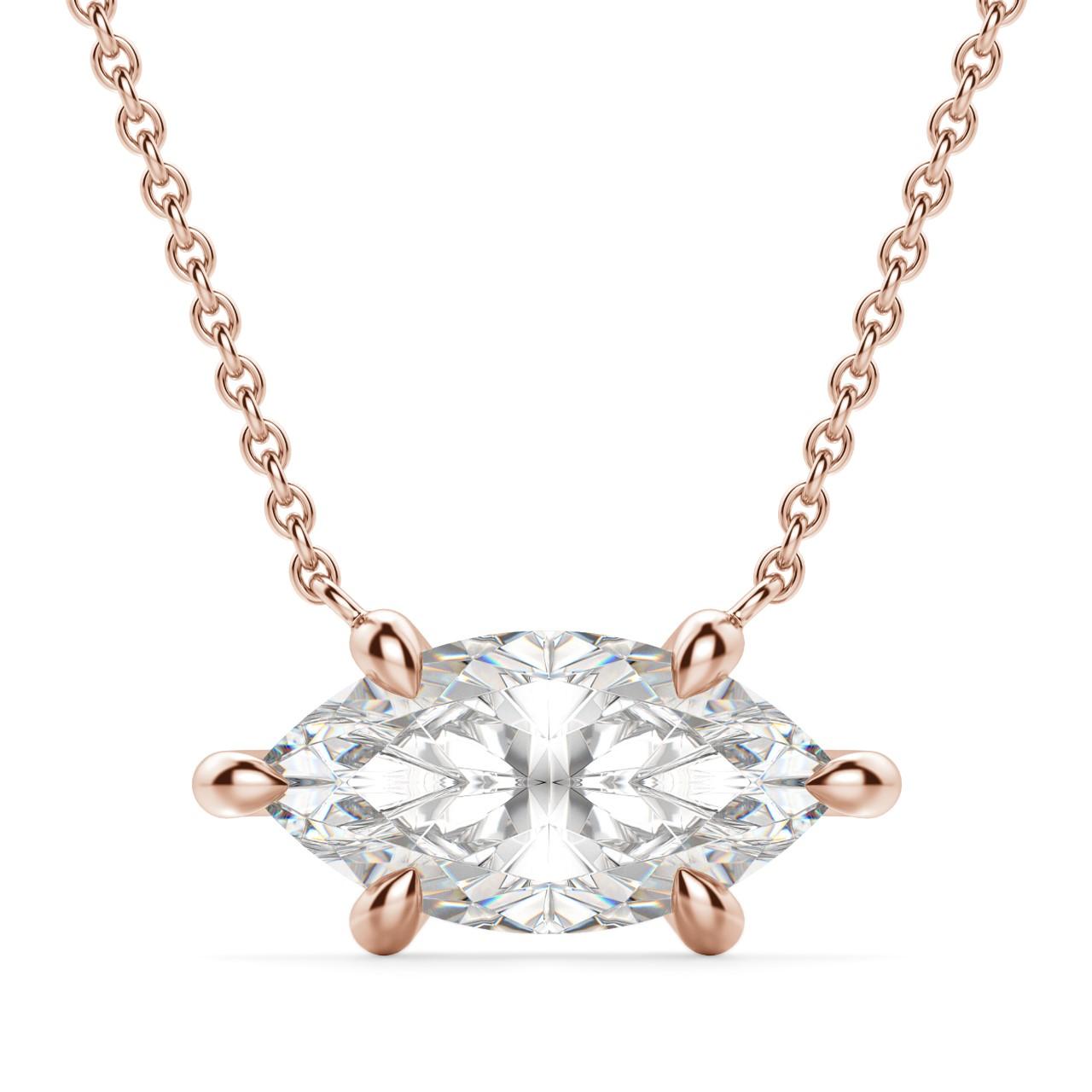 SHOP NOW/SEE IT
Subtle and sophisticated, Diamond Nexus' East-West Necklace line sets a traditionally vertical Nexus Diamond™ alternative on its side. It looks delicate, but the clean lines show its true strength. It is simple yet sumptuous in its detail, from the single-claw prongs to the slight shimmer of the cable chain. As of late 2021, the East-West Necklace collection was updated to include updated claw prongs and sleeker design.
Article continues below advertisement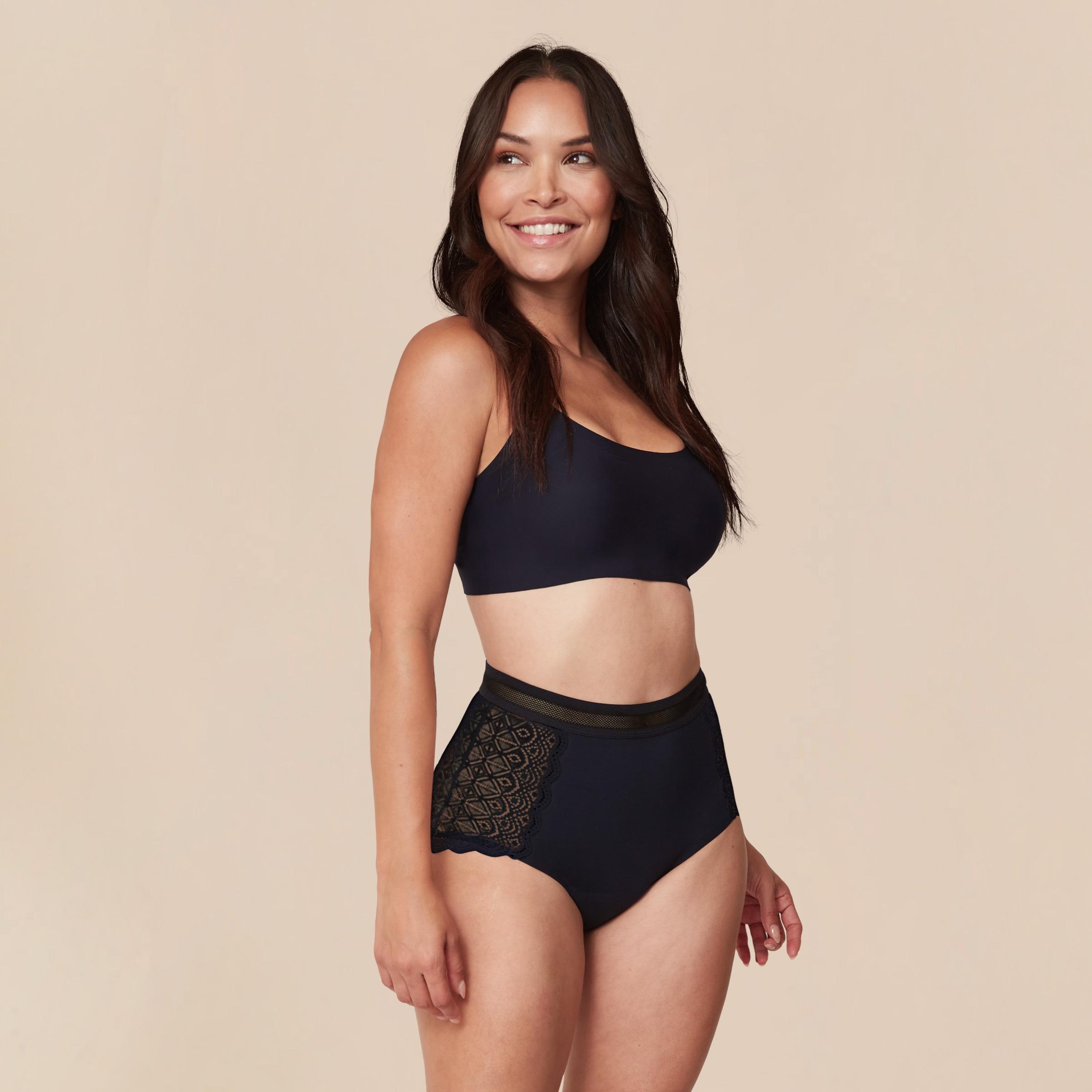 SHOP NOW/SEE IT
The Leak Proof High Waisted Lace Brief from Proof is great for anyone looking to stay protected yet sexy during their time of the month!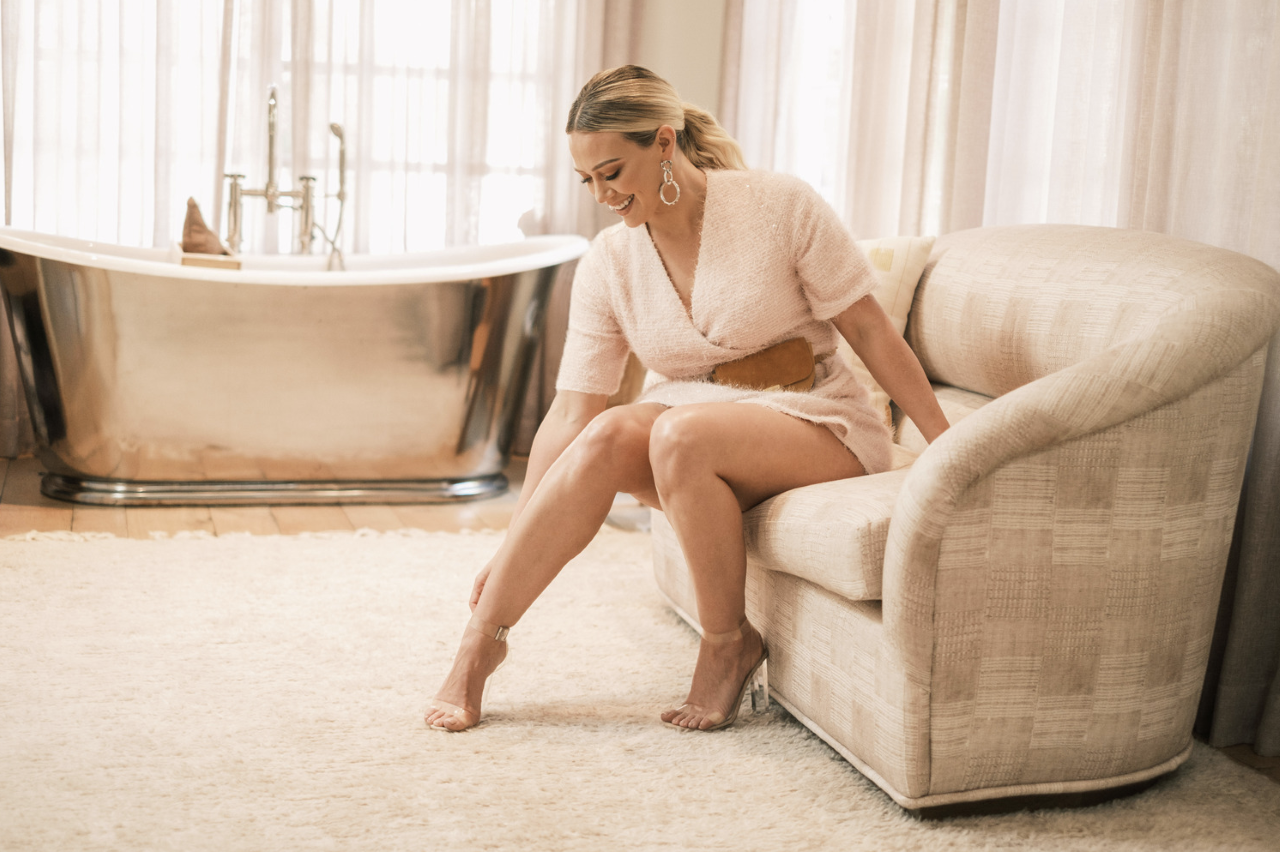 SHOP NOW/SEE IT
The Tinsel Skorty from SMASH + Tess was inspired when Hilary Duff wanted to create a tinsel romper, and she shared, "I love experimenting with different fashion eras, taking past trends and adding a modern spin. Rompers are the ultimate one-and-done outfit, making getting dressed a breeze." As busy moms, both Hilary and Smash + Tess founder, Ashley Freeborn, understand the importance of easy dressing.
Article continues below advertisement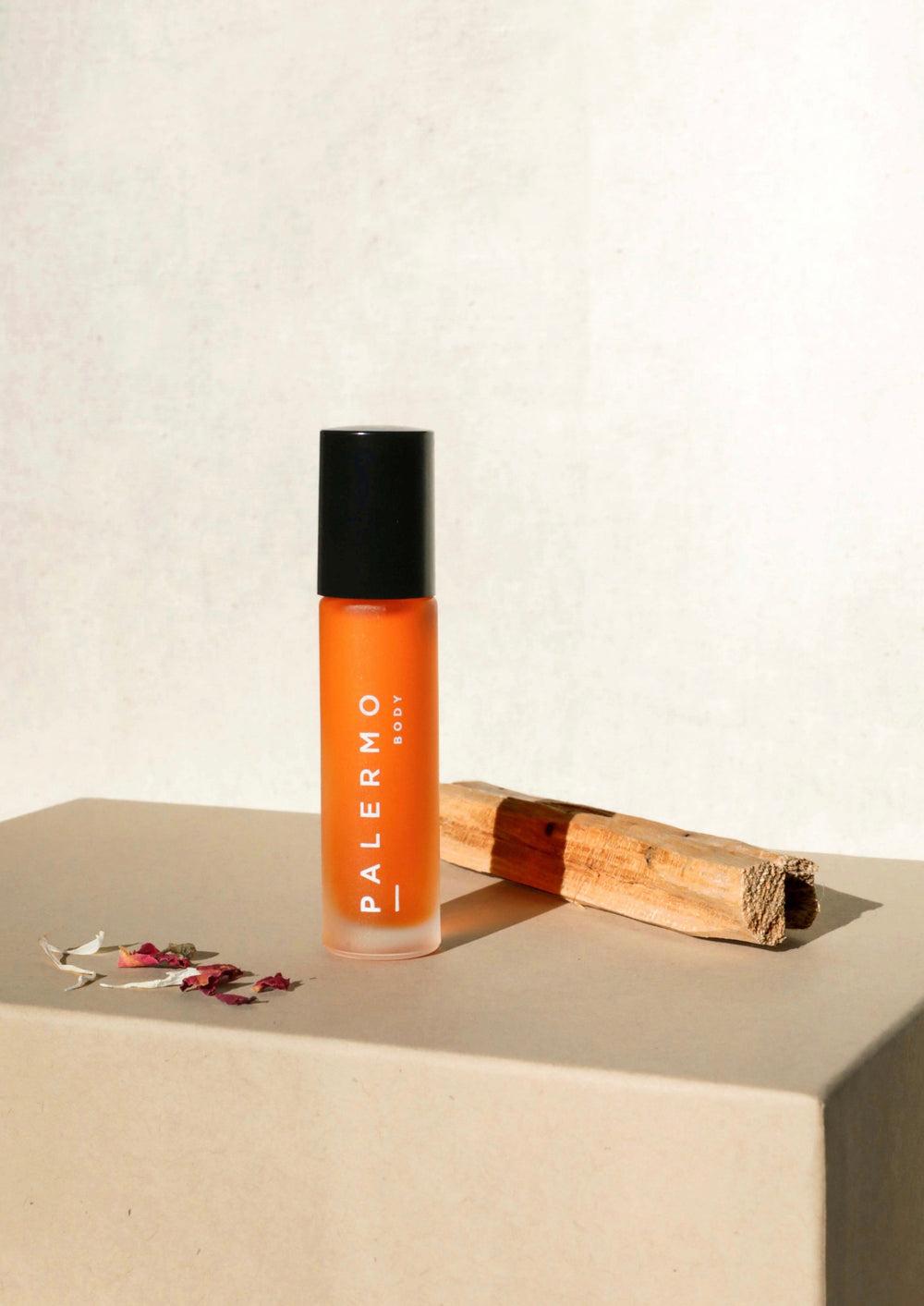 SHOP NOW/SEE IT
Gift your love Palermo Body's Harmonizing Aromatherapy Oil to encourage a little self-care. Breathing in essential oils is not only pleasant, but also has a significant impact on our mood and well-being. This comforting oil blend promotes self-love and inner peace—restoring balance in the mind, body and spirit.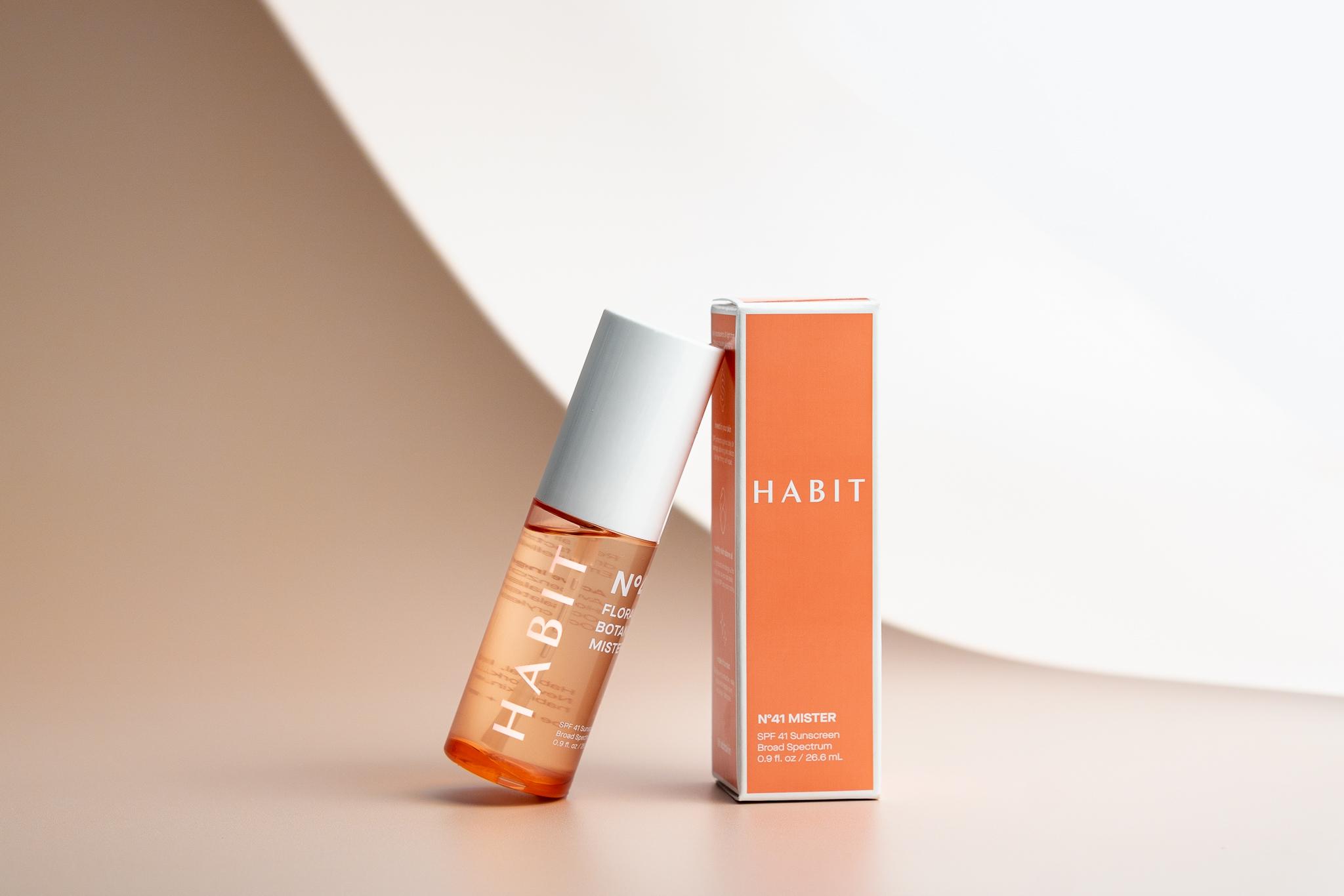 SHOP NOW/SEE IT
HABIT's N°41 Mister is a great gift for the woman who loves taking good care of her skin and knows the importance of SPF. The fine, quick-set mist is white cast-proof on all skin tones and works just as well on top of makeup as under — making it the perfect sunscreen to use for reapplication throughout the day.
Article continues below advertisement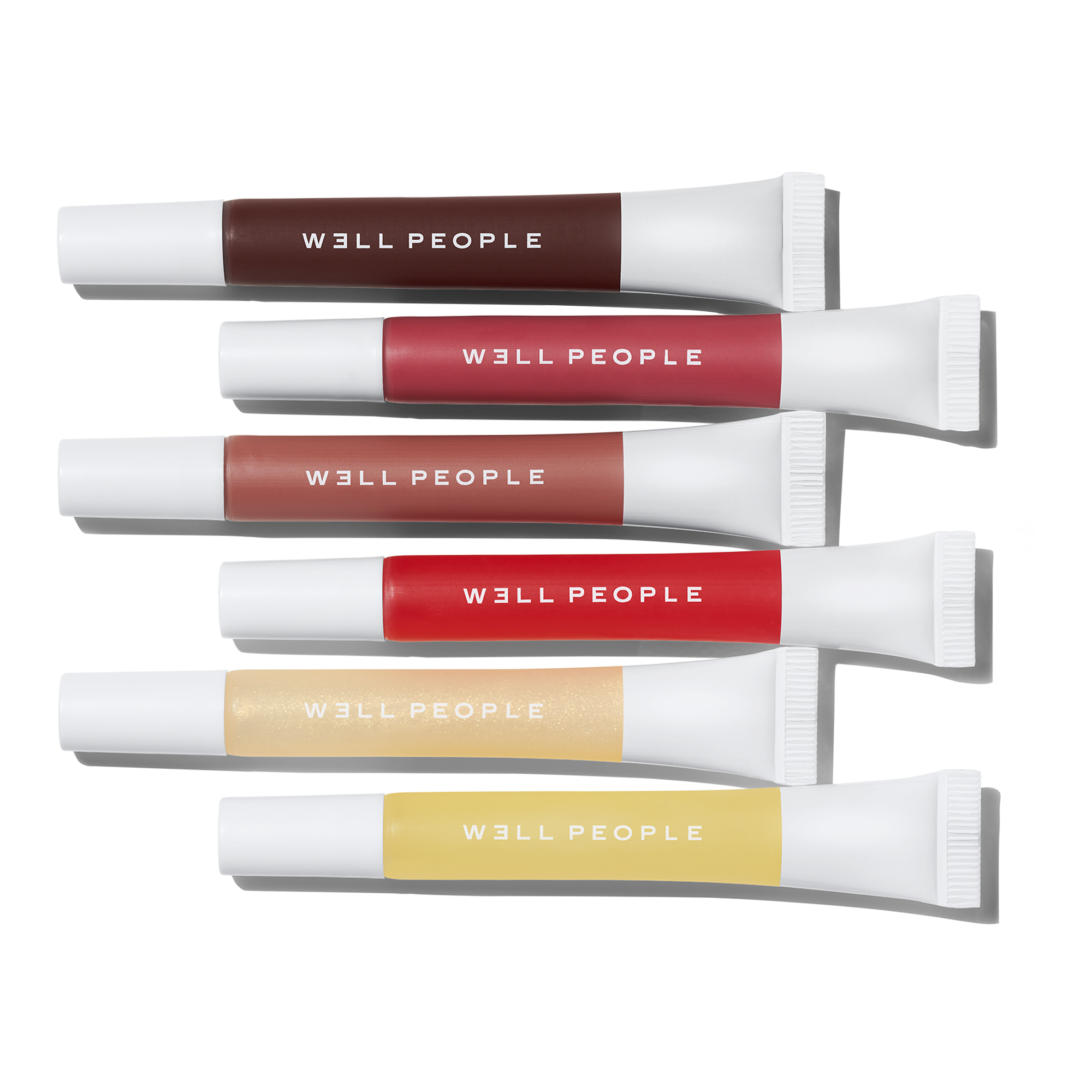 SHOP NOW/SEE IT
Well People's newest balm delivers all the benefits of a hydrating lip balm, a rich lip color, and a shiny lip gloss all in one tube! With one swipe, you'll imbue your pout with a sheer hint of color (or keep applying for a deeper hue). The creamy formula is packed with a plant-powered blend of Coconut Oil, Castor Seed Oil and Shea Butter to wrap lips in long-lasting moisture.
SHOP NOW/SEE IT
Relationships are all about balance — just ask Blake Lively and Ryan Reynolds — and this 50ml bottle of Aviation Gin and 9oz bottle of Betty Buzz Tonic Water is the perfect pair. Celebrate your better half with some perfectly mixed gin and tonics and enjoy a stress-free Valentine's Day!
Article continues below advertisement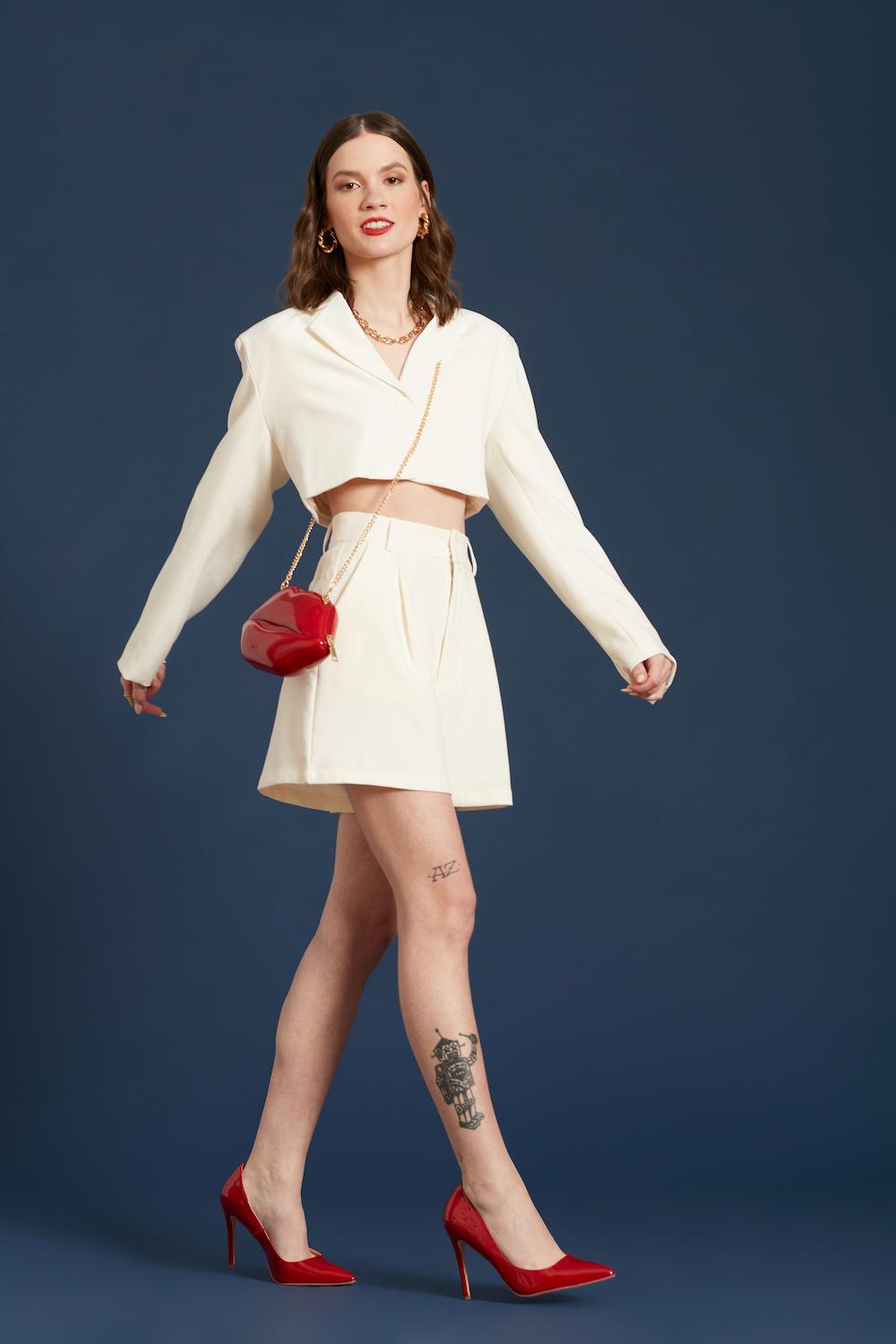 SHOP NOW/SEE IT
Lips Jelly Crossbody from Marshalls is the perfect gift for a Galentine (or Valentine!) to celebrate the loving holiday.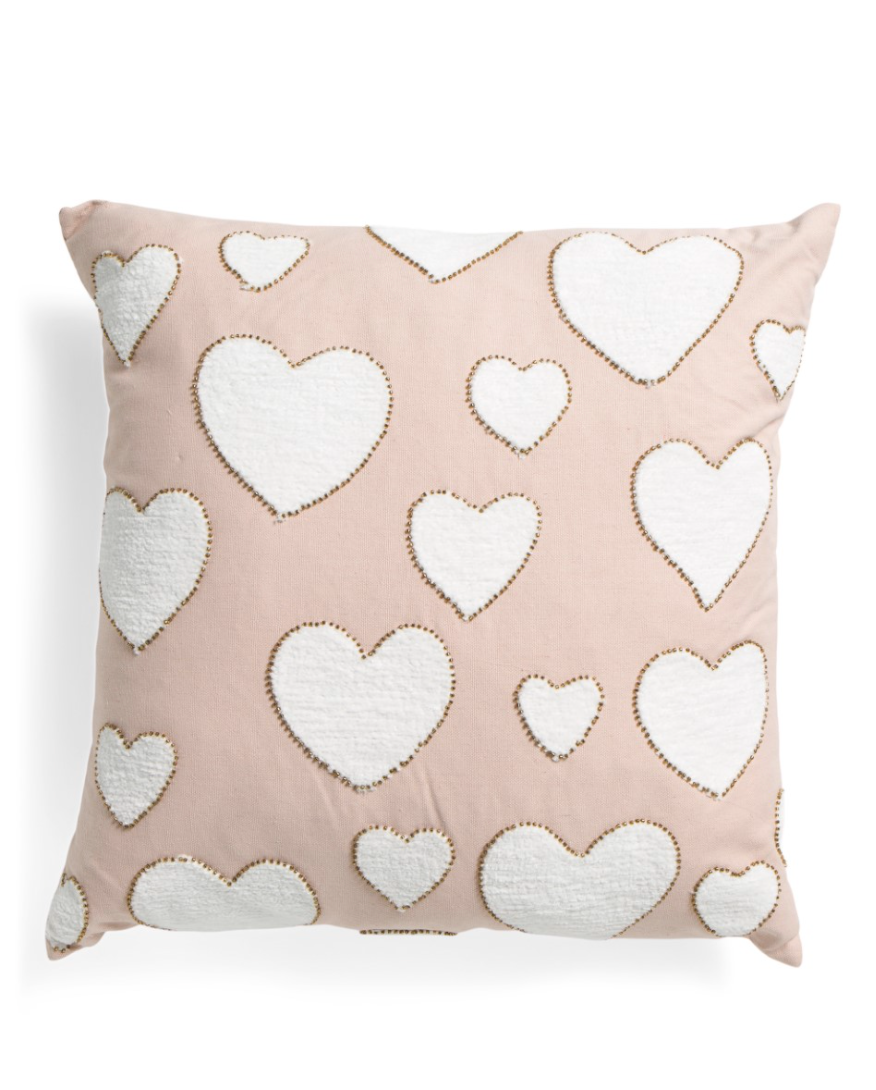 SHOP NOW/SEE IT
Go one step step beyond to decorate your home for the holiday is the perfect Valentine's Day touch with this adorable decorative pillow from T.J.Maxx.
Article continues below advertisement
SHOP NOW/SEE IT
Snoozy Bath Soak from Reed + Gwen is great for muscle-relaxing and stress-releasing. This aromatherapeutic bath soak is the perfect escape from life's worries — lavender and rosewood create a tranquil sanctuary, and the Himalayan sea salts ease muscles while magnesium flakes soothe tired and sore muscles for renewing tension relief.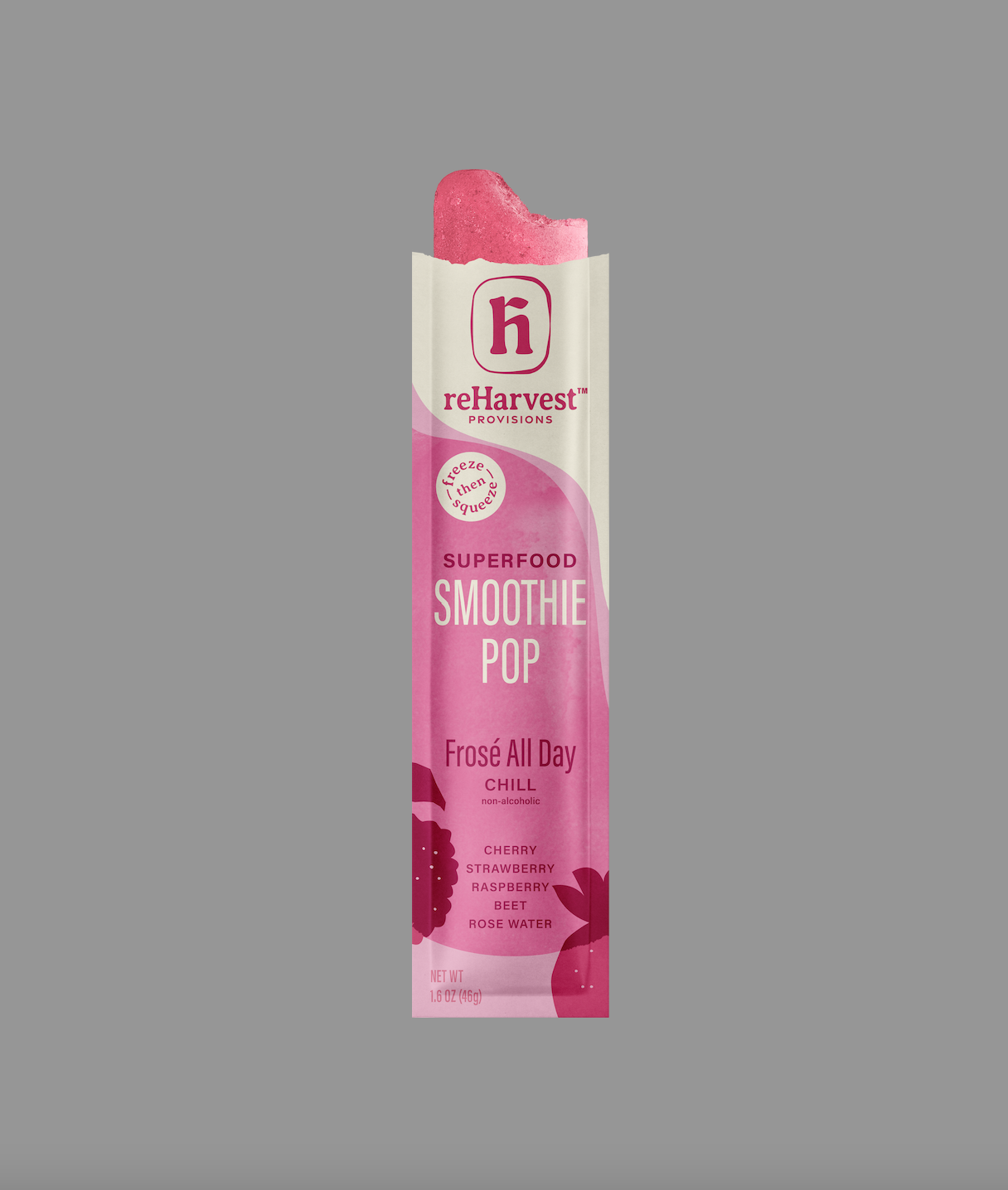 SHOP NOW/SEE IT
reHarvest Provisions has you covered with their superfood smoothie pops! A perfect gift to indulge in without the sugar and artificial sweeteners, each of these smoothie blends is shelf-stable and packed with upcycled fruits, vegetables, and superfoods. They come in five SKUs: Very Berry Glow, Frosé All Day, Super Greens Detox, Tropical Bliss Recover, and Raspberry Lemonade Refresh. With a subscription you can get a 5-pack delivered to your loved one's door every 1-4 weeks!
Article continues below advertisement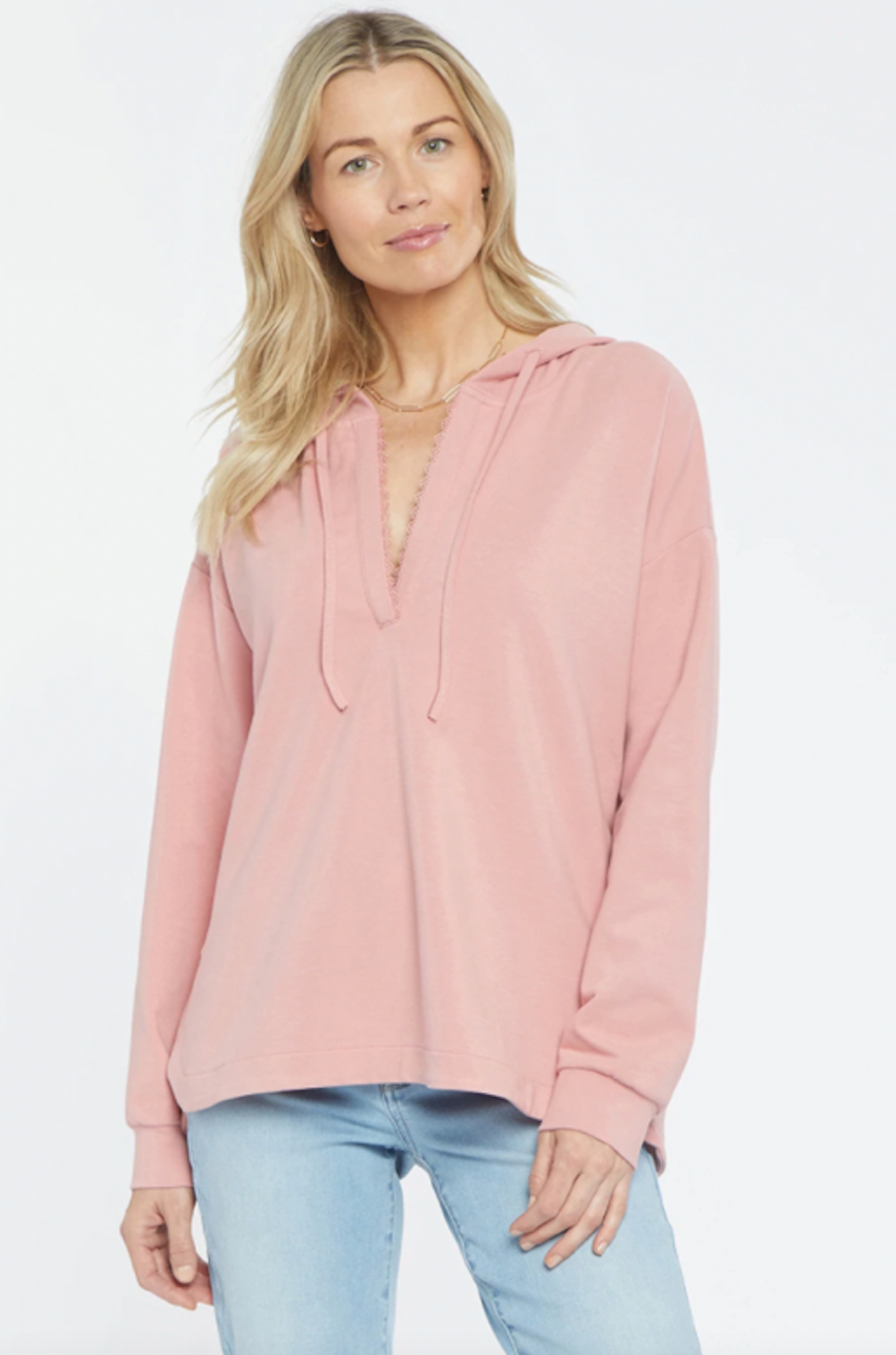 SHOP NOW/SEE IT
Lace Trimmed Pullover Hoodie from NYDJ is pink and perfect for Valentine's Day.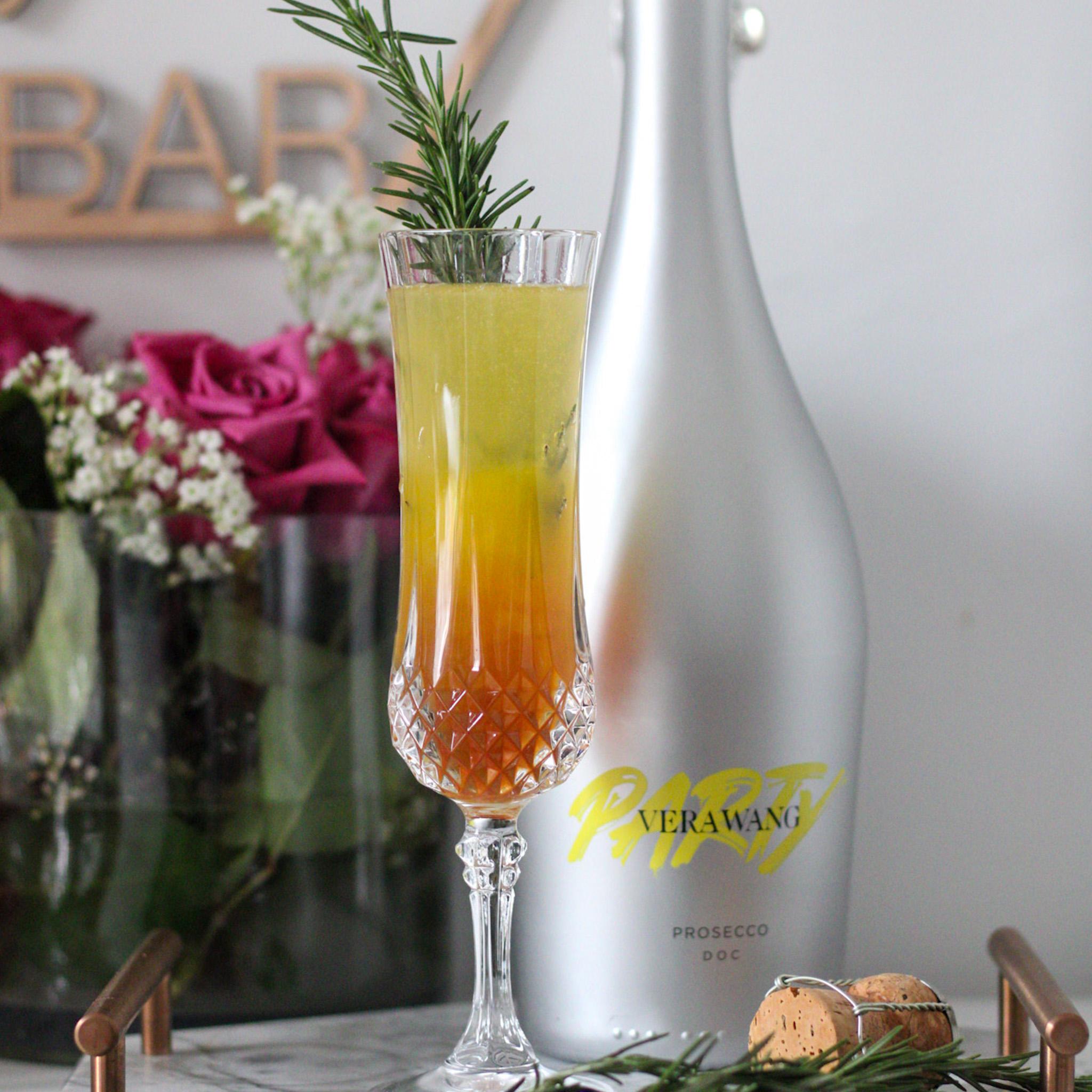 SHOP NOW/SEE IT
You don't have to spend a fortune to celebrate Valentine's Day in style! Vera Wang PARTY, the iconic designer's namesake prosecco, is the perfect sip to toast with your crush, your gals, or yourself.
Article continues below advertisement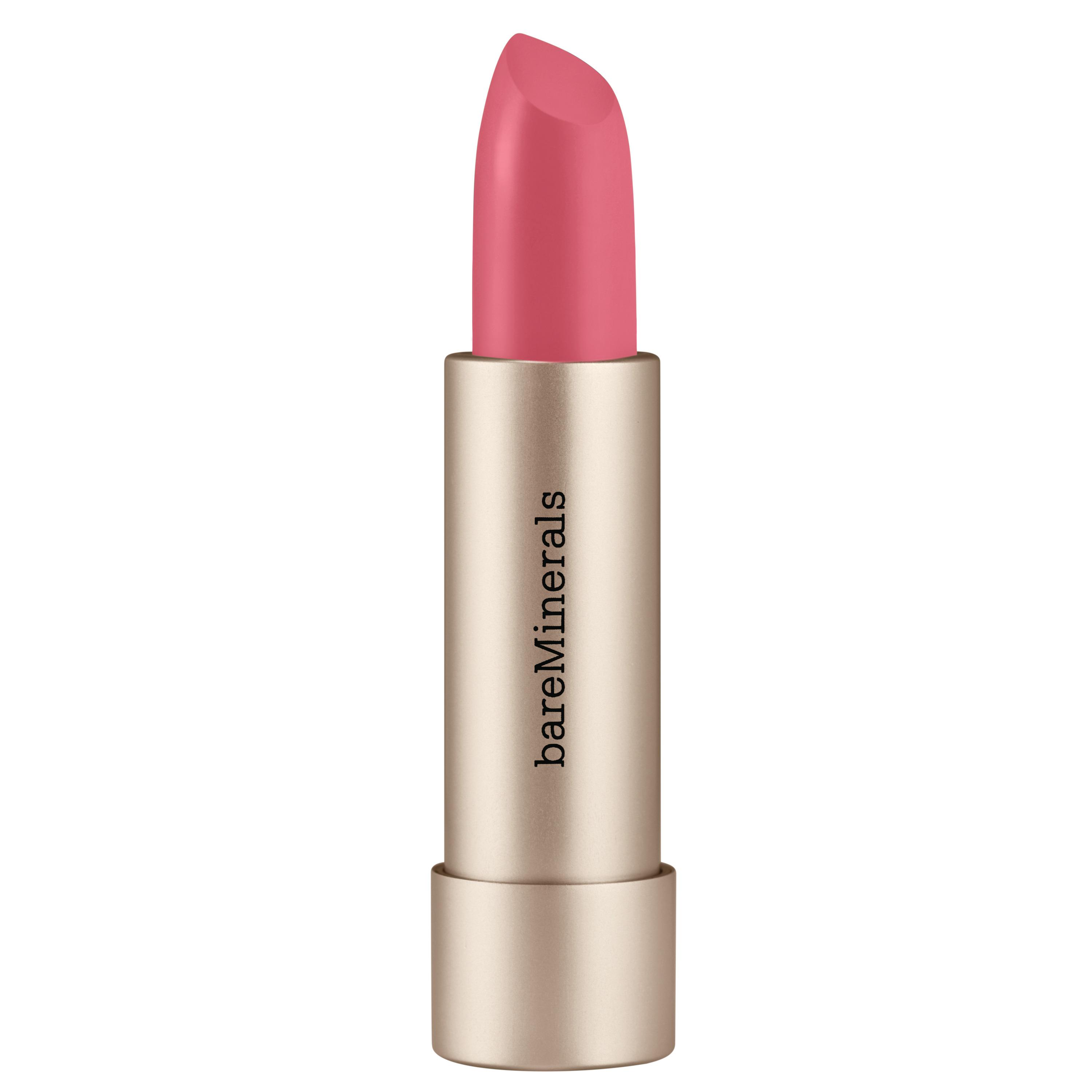 SHOP NOW/SEE IT
bareMinerals MINERALIST Hydra-Smoothing Lipstick in "Romance" is a clean, moisturizing lipstick that provides full-coverage color with lightweight, smoothing hydration. It is made with just 19 vegan ingredients, including Cold-Pressed Fruit Oil to deliver nourishment and rich color in one swipe. "Romance" will leave your lips a beautiful blushing peony shade, and is a must-have for your Valentine's Day plans, no matter what they are!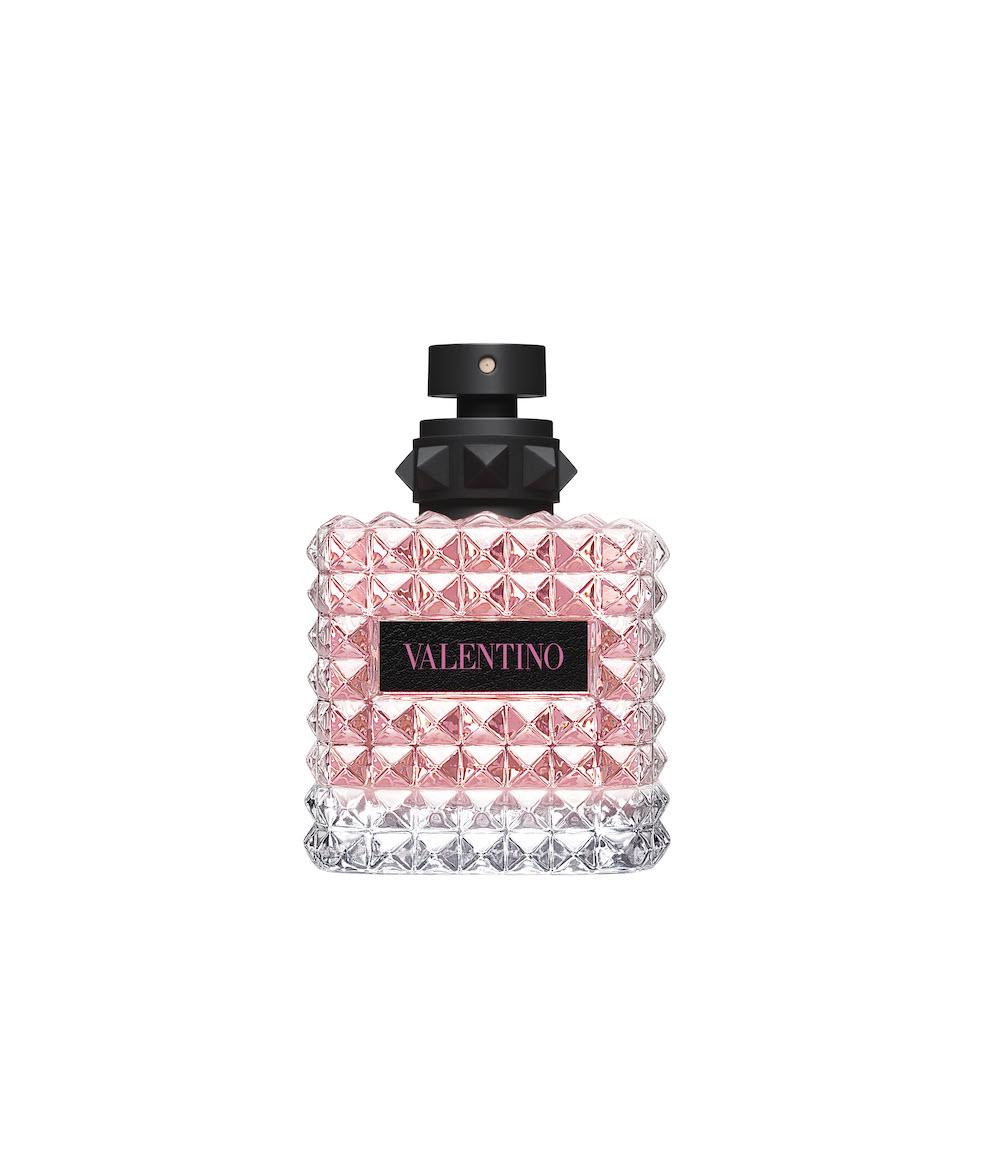 SHOP NOW/SEE IT
Donna Born In Roma is a warm floral fragrance inspired by Roman street style and edgy haute couture. Featuring a trio of jasmine flowers and sparkling blackcurrant fuse with warm vanilla and rich woods, that captures the essence of modern femininity.
Article continues below advertisement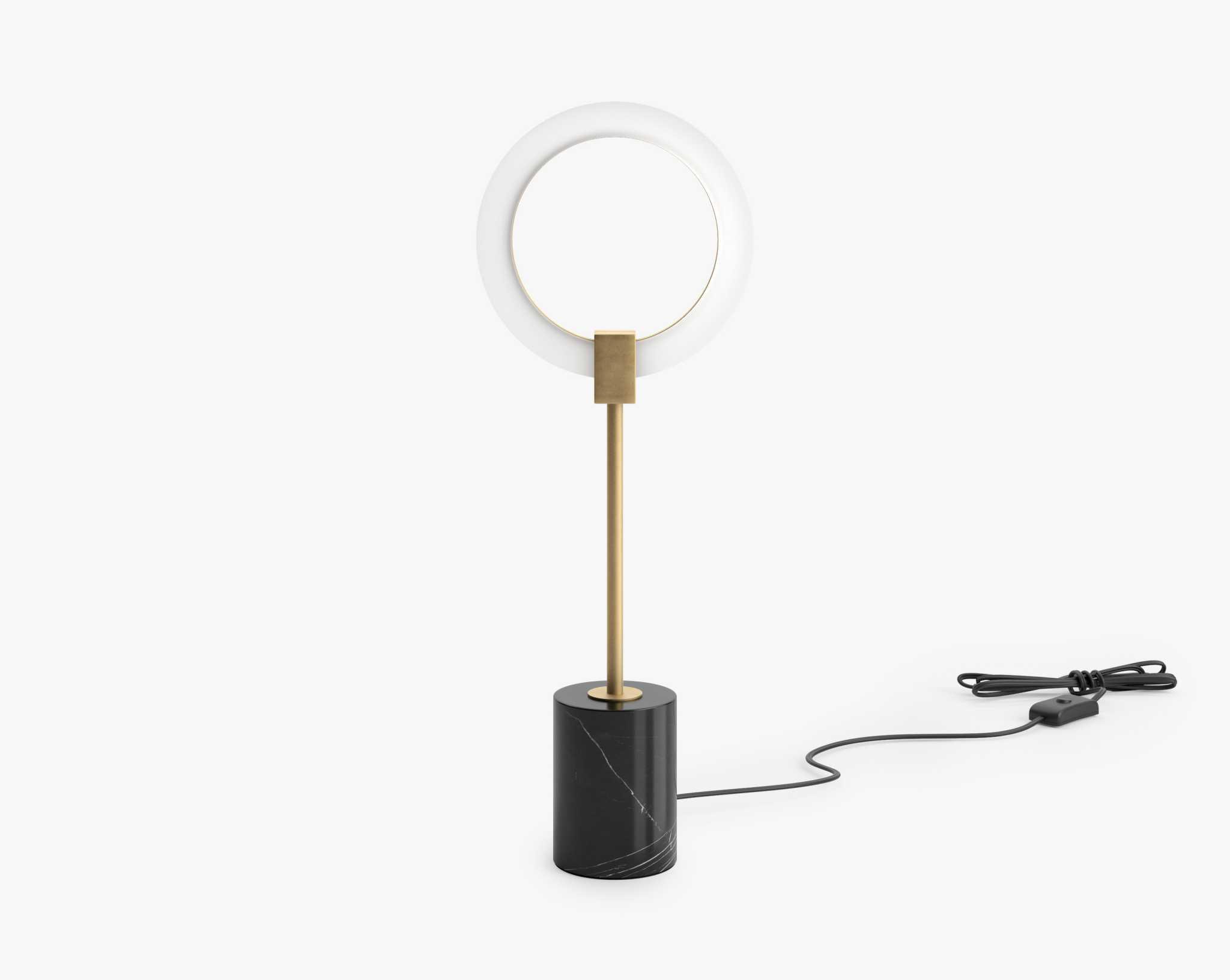 SHOP NOW/SEE IT
Aura Table Lamp from Rove Concepts consists of gleaming brass, rich black marble, and a halo-like bulb that casts an overarching feel of sophisticated elegance in any room.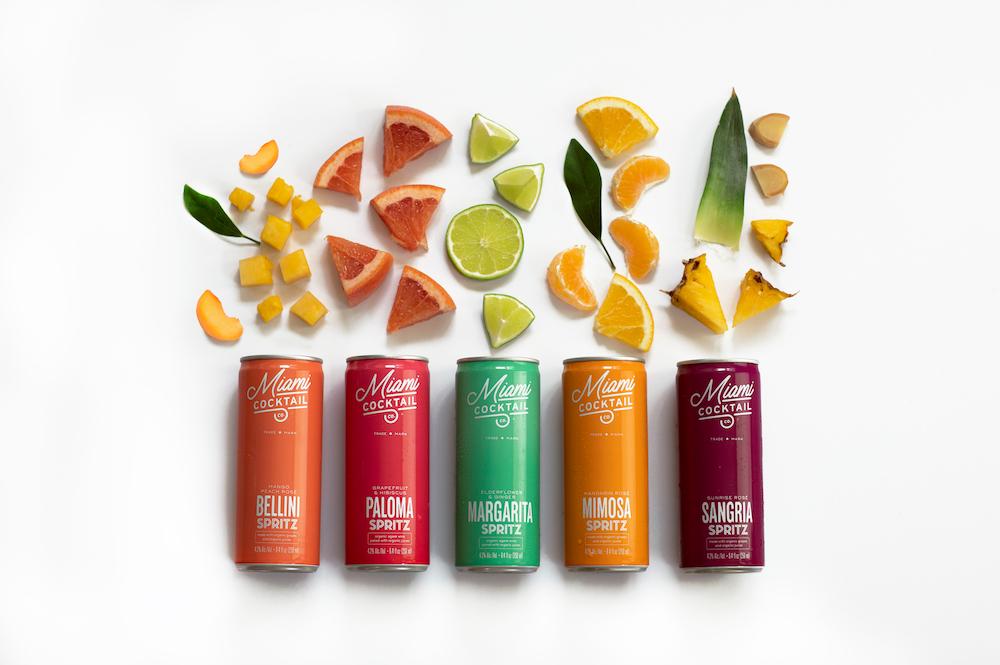 SHOP NOW/SEE IT
These ready-to-drink Organic Spritzes from Miami Cocktail Company are non-GMO, vegan-friendly, gluten-free and come in five vibrant pastel BPA-free cans, including Organic Bellini, Margarita, Mimosa, Paloma, and Sangria SPRITZ. At 110 calories per can, these simply enjoyable beverages are perfect for any occasion.
Article continues below advertisement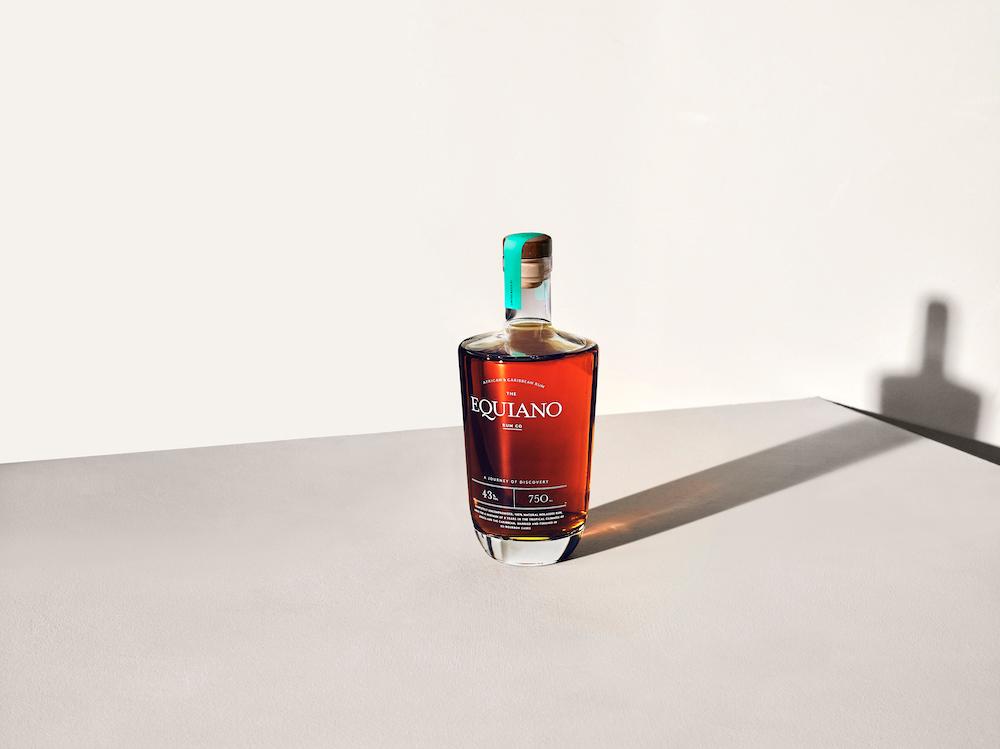 SHOP NOW/SEE IT
The brand's first liquid, Equiano Original (86 proof), is a limited batch blend from two of the best rum distilleries in the world (Gray's and Foursquare). On the nose, it delivers tropical warmth alongside notes of dried fruits such as raisins combined with sweet toffee, butterscotch, and caramel. To taste, Equiano delivers its natural sweetness from the mix of ex-cognac and ex-bourbon casks that it tropically matures in. Equiano finishes on a medium sweet note with touches of oak, anise, sweet pepper and a hint of bitter orange peel.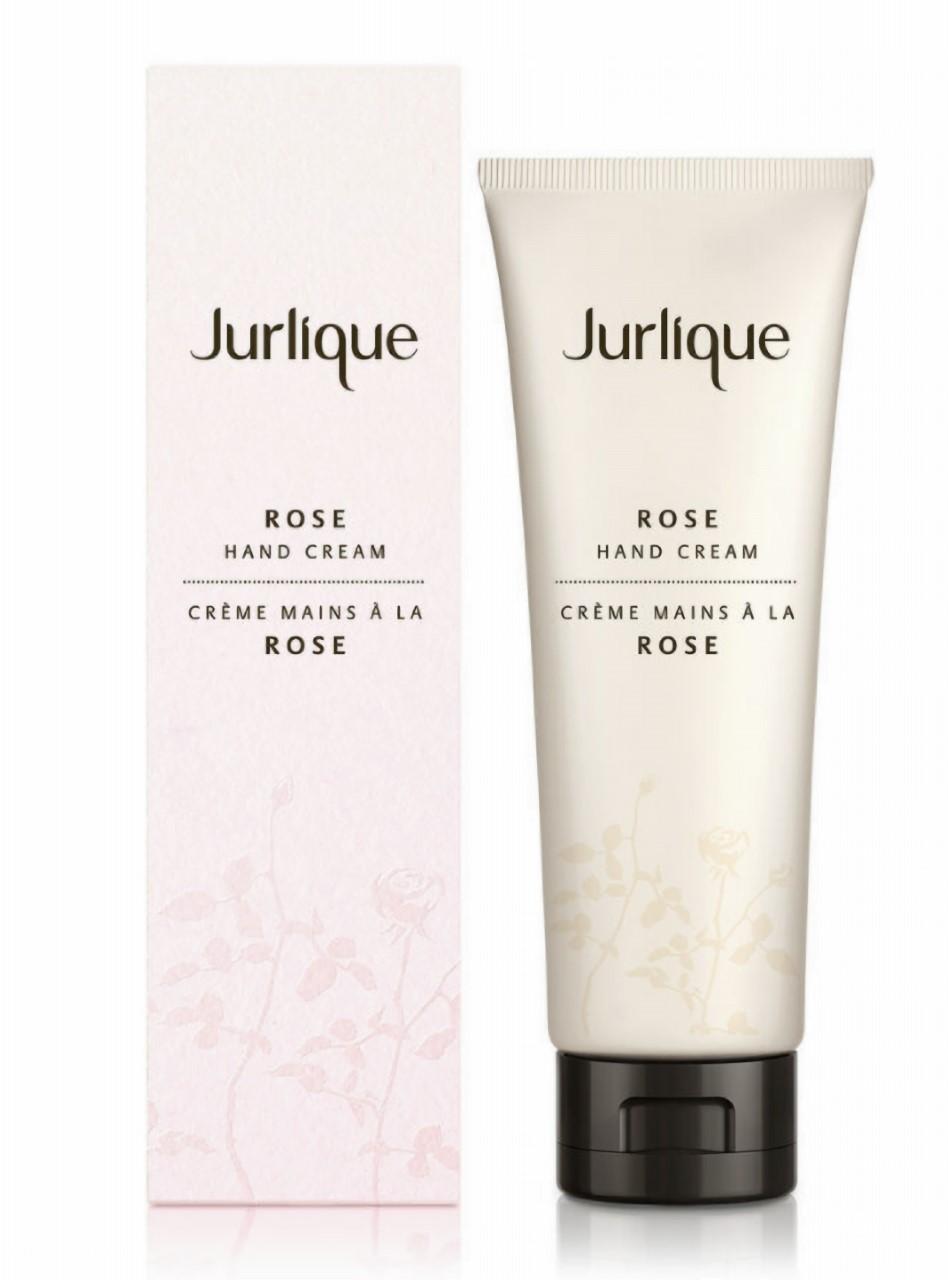 SHOP NOW/SEE IT
Rose Hand Cream is one of Jurlique's original and most loved products. This luxurious and rich hand cream features heavenly and uplifting signature scent of Rose grown and extracted on the organic Jurlique farm in South Australia. It's enriched with botanical extracts to soothe and calm the skin and leave hands hydrated, softened and protected.
Article continues below advertisement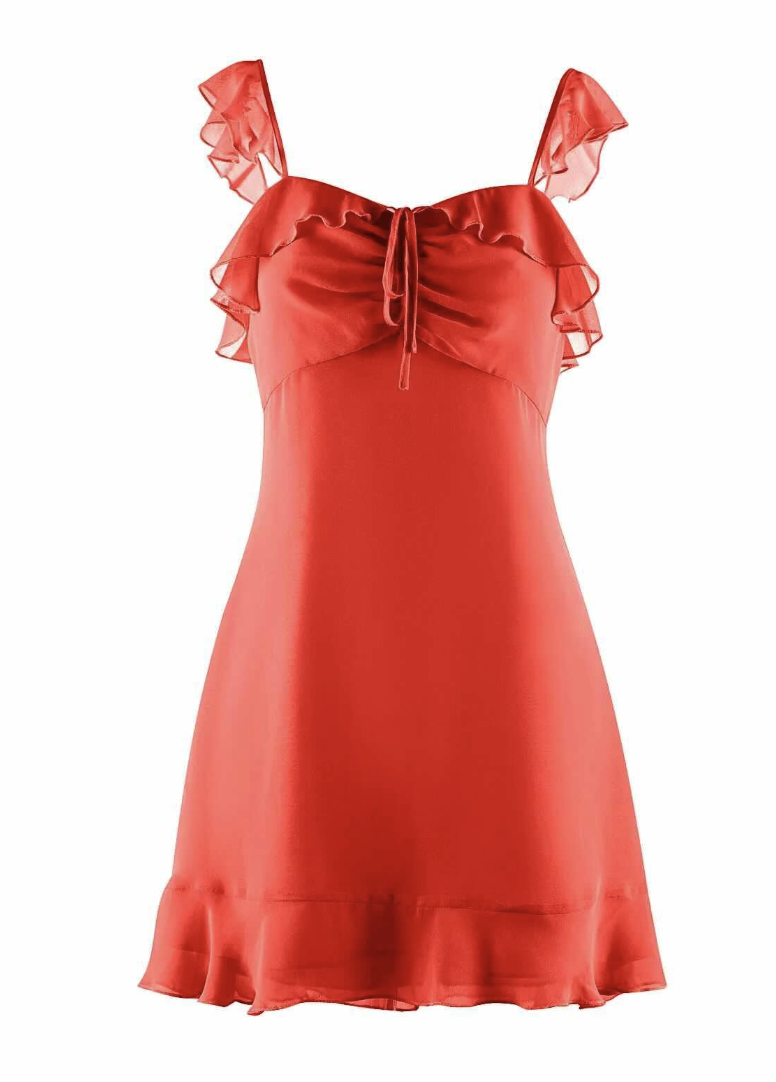 SHOP NOW/SEE IT
Blush Mark's Party Sleeveless Square Neck Red Plain Dress is sweet and lightweight — and just what you need this summer! With ruffled straps, a tied sweetheart neckline, and a princess-seamed bodice, this flirty look is completed with a fitted waist, an A-line skirt with a ruffled hem and a hidden back zipper.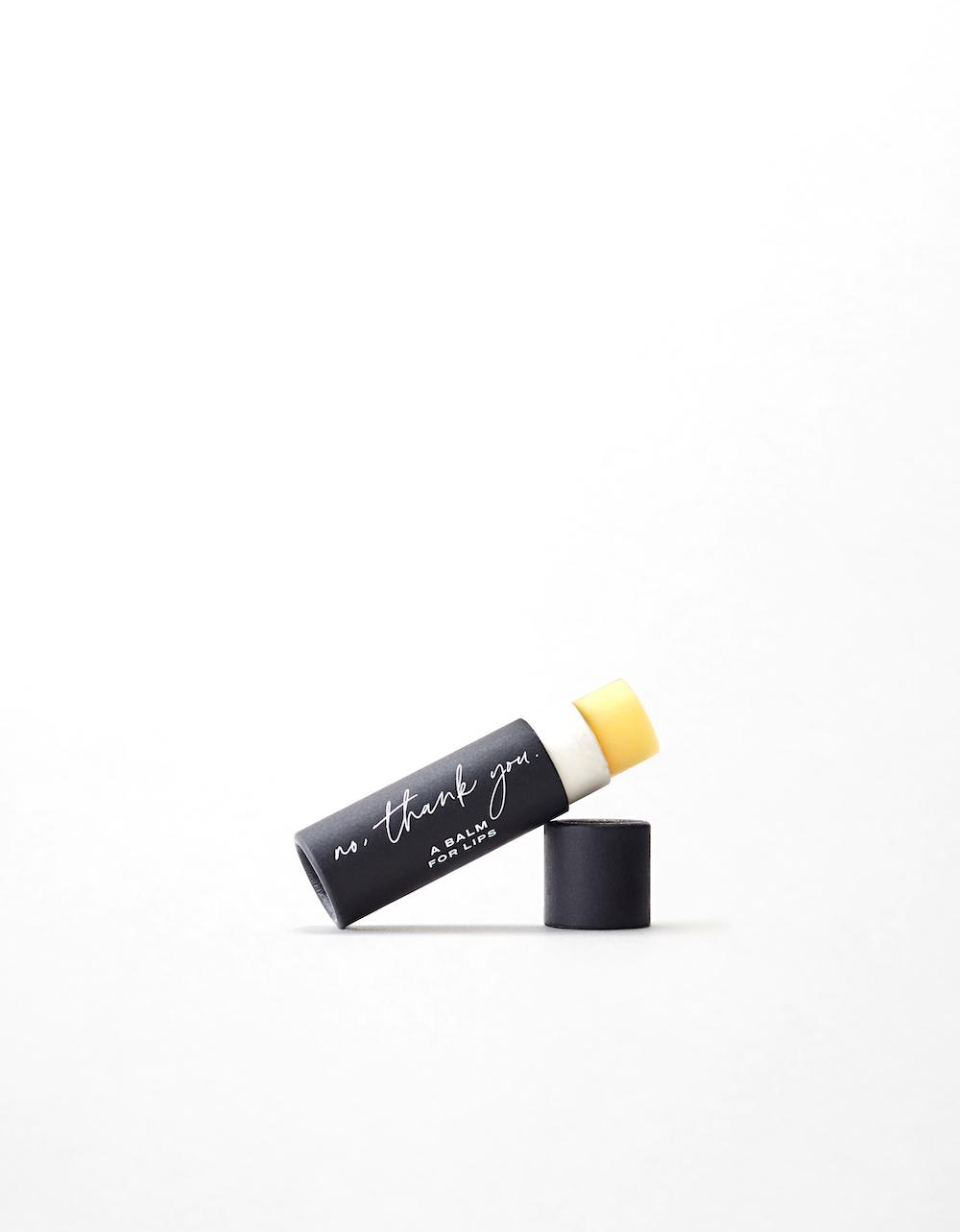 SHOP NOW/SEE IT
Lips need love and protection all day long, and No, Thank You's A Balm for Lips is here to get the job done! Loaded with rich moisturizers like Cocoa Butter & Lanolin to intensely nourish and plump, Beeswax helps form a lightweight barrier on lips to seal in all the goodness as full-spectrum CBD soothes the irritability associated with excessive moisture exposure while fending off harmful environmental stressors. Finally, a balm your lips deserve!
Article continues below advertisement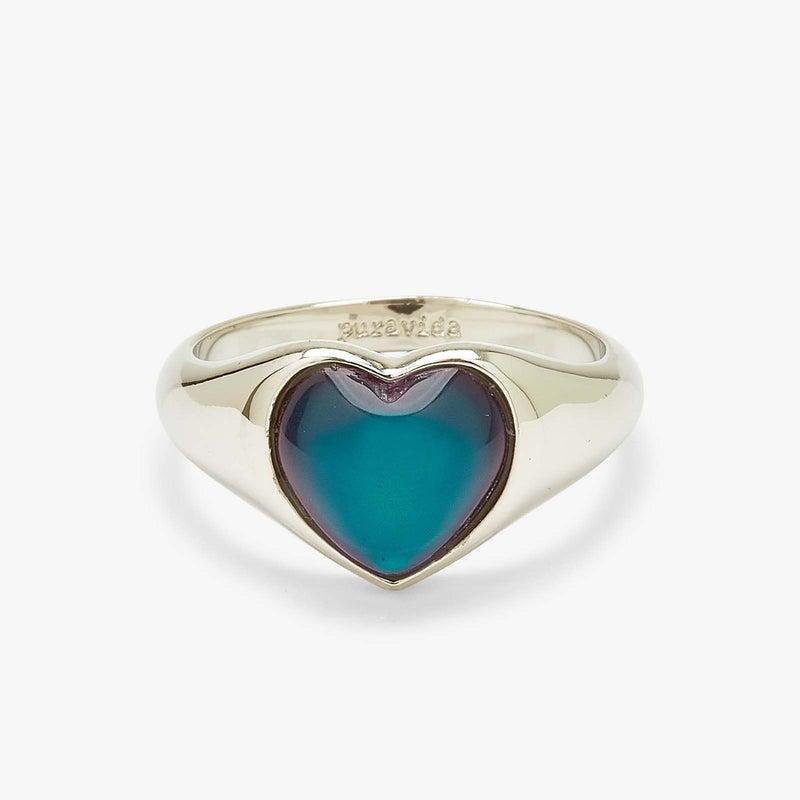 SHOP NOW/SEE IT
Pura Vida's Heart Mood Ring will set your heart a flutter! This silver, signet-style design features a heart-shaped mood charm, which changes colors depending on your mood.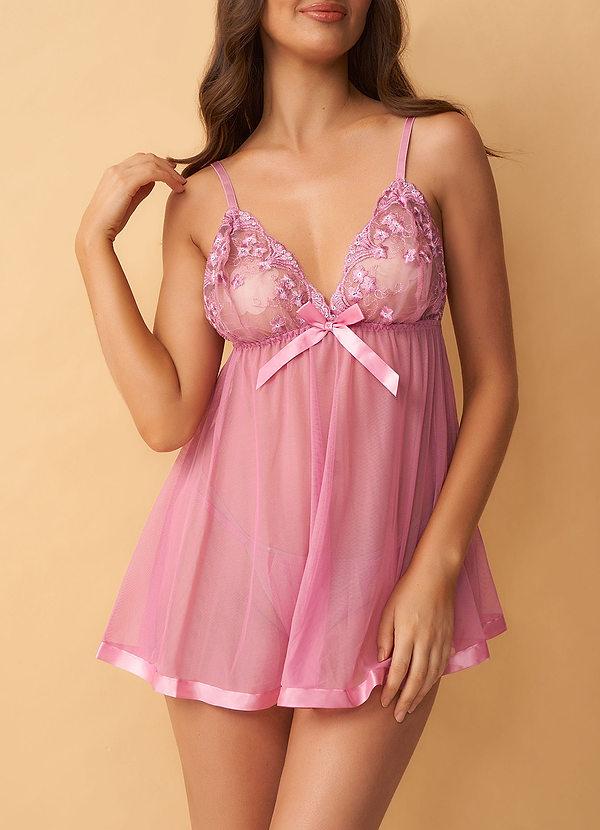 SHOP NOW/SEE IT
Azazie's delicate mesh and lace baby doll bra featuring soft embroidered triangle cups and a decorative bow at the center of the bust — and it comes with a matching thong.
Article continues below advertisement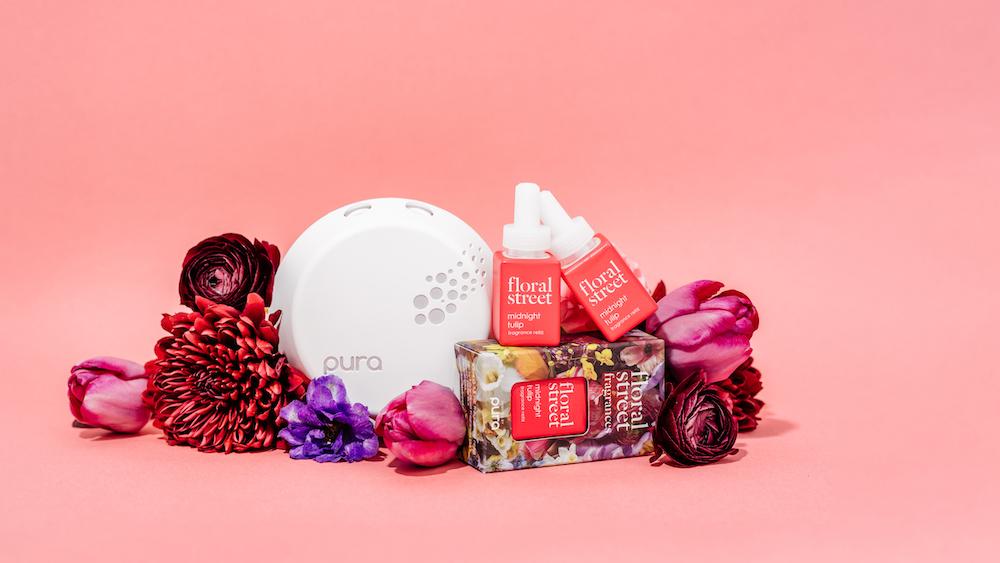 SHOP NOW/SEE IT
Pura is a smart home fragrance diffuser. Together with Floral Street, transform your space this Valentine's Day! Dark, delicious notes of black amber and incense combine with lemon zest, cassis, and nutmeg to bring moments of mystery to your space. Floral Street has a mission to let people experience fragrance in a way that will express who they are. But that's not all — sustainability and producing clean fragrance is just as important, and Floral Street does it all. Their desirable fragrances perfectly prove their love for life and natural beauty and will help you to embody that for yourself!

SHOP NOW/SEE IT
Monica Rich Kosann's Go Your Own Way Medallion in sterling silver represents independence, discovery, and the new roads we take.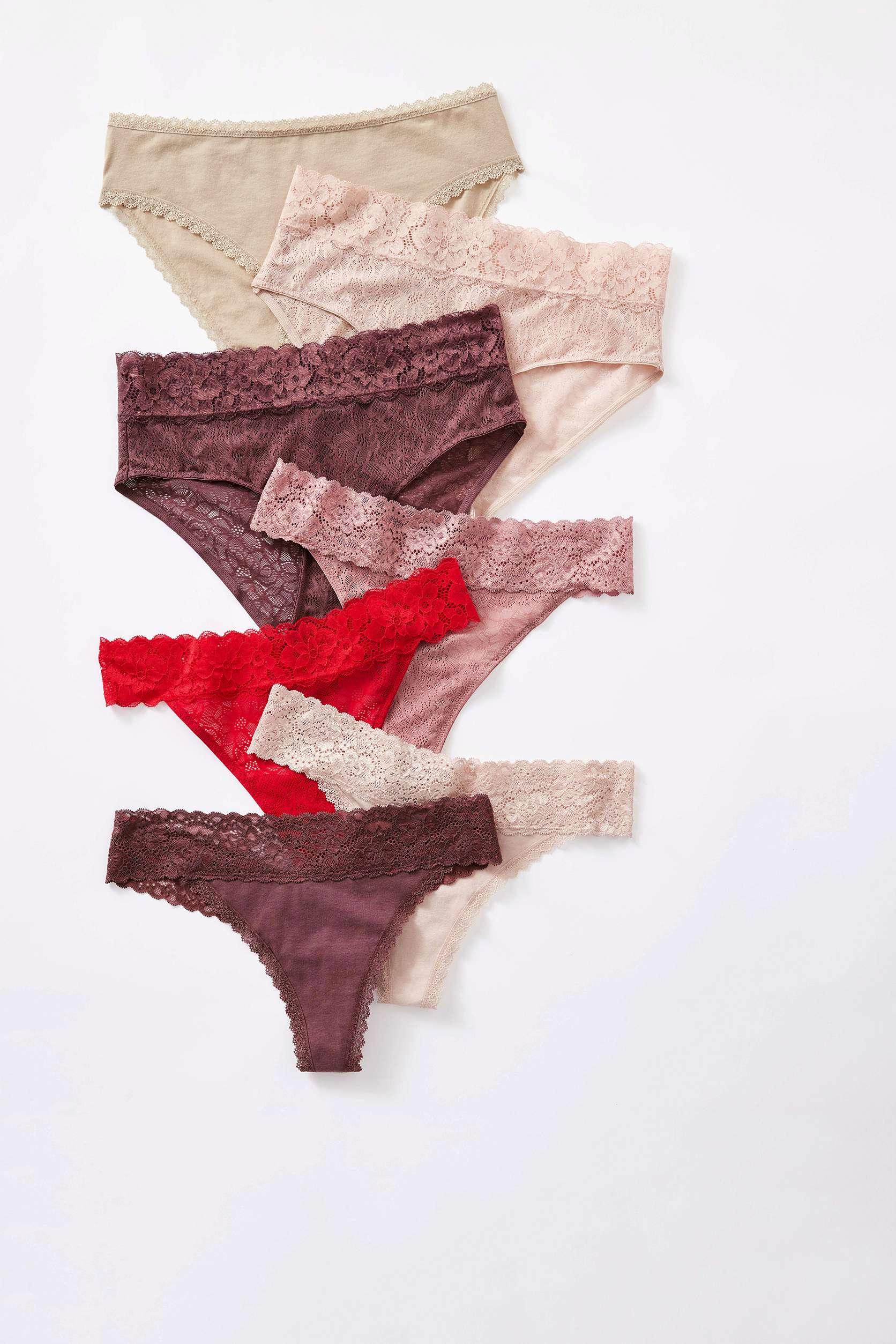 SHOP NOW/SEE IT
maurices super soft and cozy intimates line includes three modern styles of wireless bralettes – cozy comfort, soft stretch, and vintage lace – with two collections of matching panty styles, including stretch cotton in thong, hipster and bikini silhouettes and stretch jersey in thong and hipster silhouettes. The intimate collection is size inclusive (XS-3X) with a variety of colors and prints.