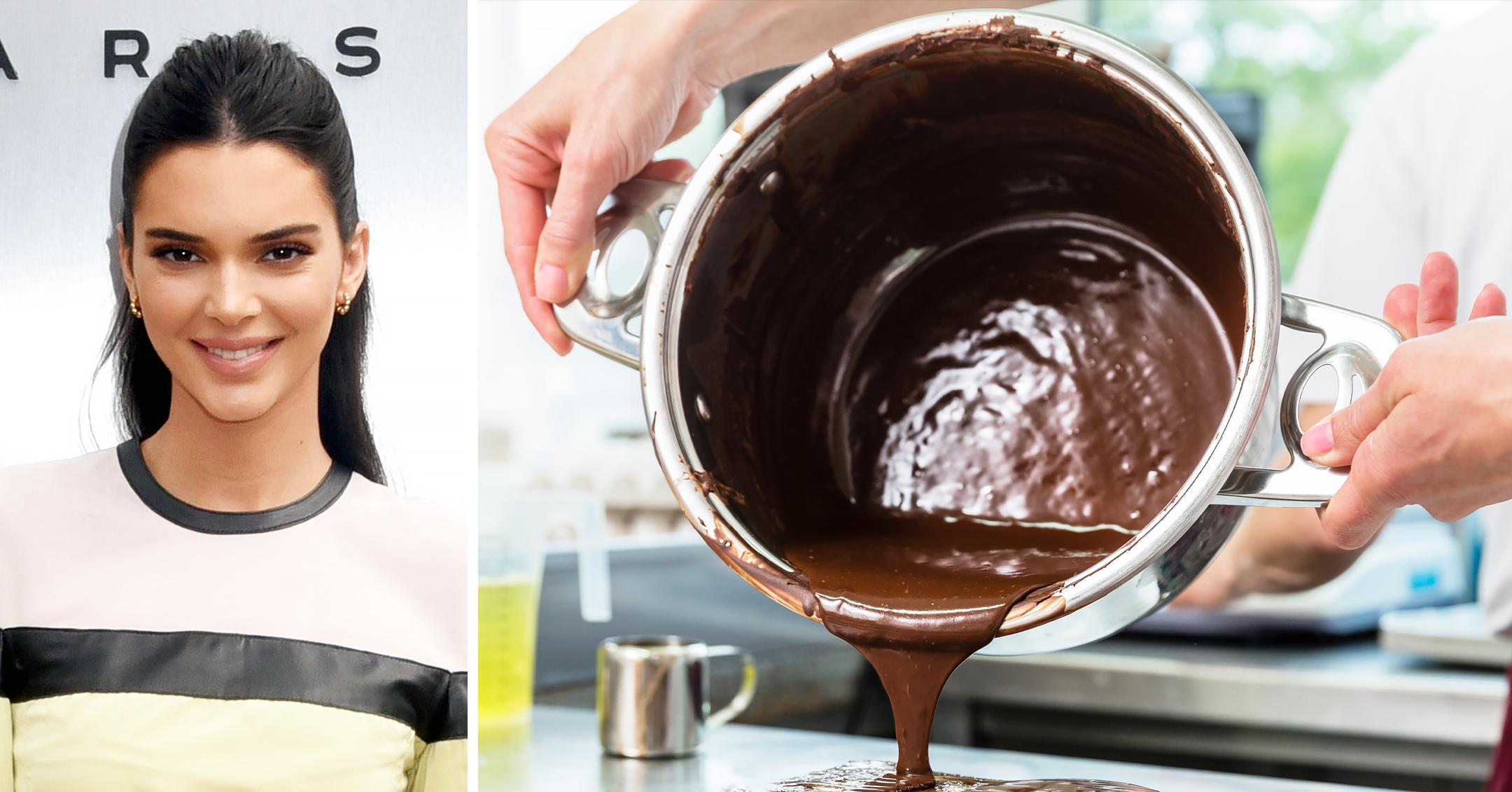 Kendall Jenner's Slutty Brownies Recipe Is A Healthier Take On The Scrumptious Dessert
Since many of us will try to kick off the new year with a healthy diet, why not indulge during the last days of 2021?
If you're trying to impress your friends with a new take on a beloved dessert, look no further: Kourtney Kardashian's blog Poosh has published Kendall Jenner's recipe for slutty brownies!
Article continues below advertisement
The concoction is usually made by combining cookie dough and brownie batter, though some people add in other treats like Oreos. The model makes her version by swapping in some healthier ingredients, as she replaced regular flour with almond flour and subs coconut sugar or monk fruit sweeter for the typical stuff.
The star's dish is also special to her family, as the brownie batter that's used is mom Kris Jenner's famous recipe!
Scroll down to learn how you can recreate the reality star's snack.
Article continues below advertisement
Ingredients for the cookie portion:
1 organic egg
1/4 cup organic maple syrup
2 tablespoons coconut sugar or monk fruit sweetener
3/4 cup organic unsweetened peanut butter (or any nut butter)
3/4 cup almond flour
1 teaspoon vanilla
1/4 teaspoon cinnamon
A few dashes nutmeg (optional)
1/4 teaspoon baking soda
1/4 teaspoon salt
1/3 cup vegan dark chocolate chips
Article continues below advertisement
Ingredients for the brownie batter:
4 1-ounce squares unsweetened chocolate
2 tablespoons (1/4 stick) unsalted butter
4 eggs
2 teaspoons vanilla extract
2 cups sugar
1 cup all-purpose flour
1/2 teaspoon salt
1/2 teaspoon baking powder
1 cup chopped walnuts
1 12-ounce package mini semisweet chocolate chips
Confectioner's sugar (optional)
Directions for the cookie dough:
1. Preheat the oven to 325° F.
2. Mix all ingredients in a mixing bowl.
3. Spread the batter in a baking pan.
For the brownie batter and assembly:
1. Microwave the unsweetened chocolate and butter together and set aside.
2. In the bowl of a food processor, process the eggs and vanilla.
3. Slowly add the sugar, flour, baking powder, and salt until smooth.
4. Add the melted chocolate slowly through the feeding tube and process until smooth.
5. Add the walnuts and chocolate chips one ingredient at a time and pulse to mix.
6. Pour the batter into the prepared baking pan on top of the cookie dough and bake until a toothpick inserted in the center comes out clean, 20 to 25 minutes.
7. Enjoy!