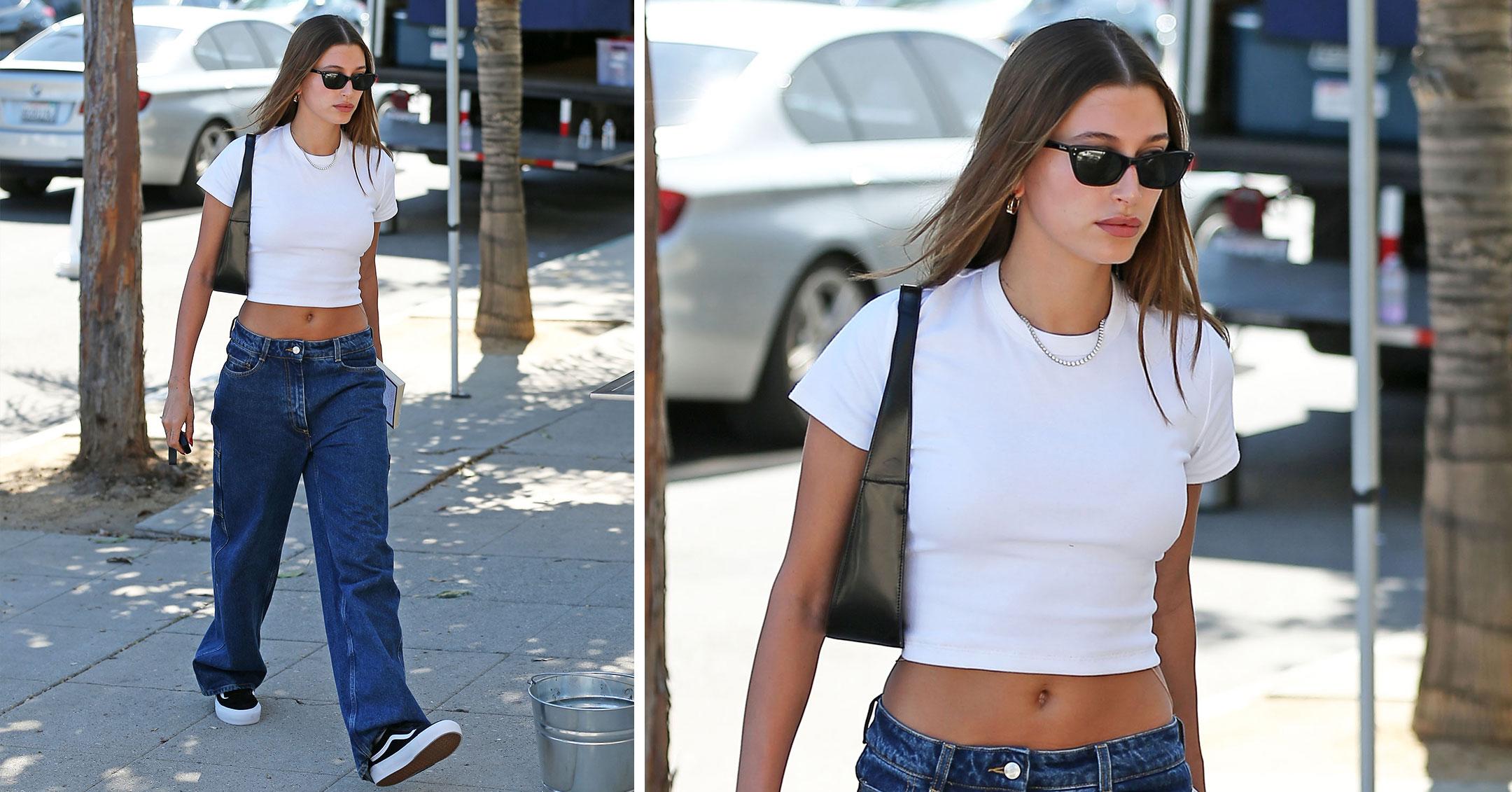 Hailey Baldwin Looks Like The Quintessential '90s Girl In A Cropped Tee, Baggy Jeans & Vans Sneakers — Photos
On March 24, Hailey Baldwin was spotted leaving Milk Studios in Los Angeles, and since she was likely coming off of a photo shoot, she was dressed comfy and casually — but she added a little bit of her signature '90s flair, of course!
Scroll down to see photos.
Article continues below advertisement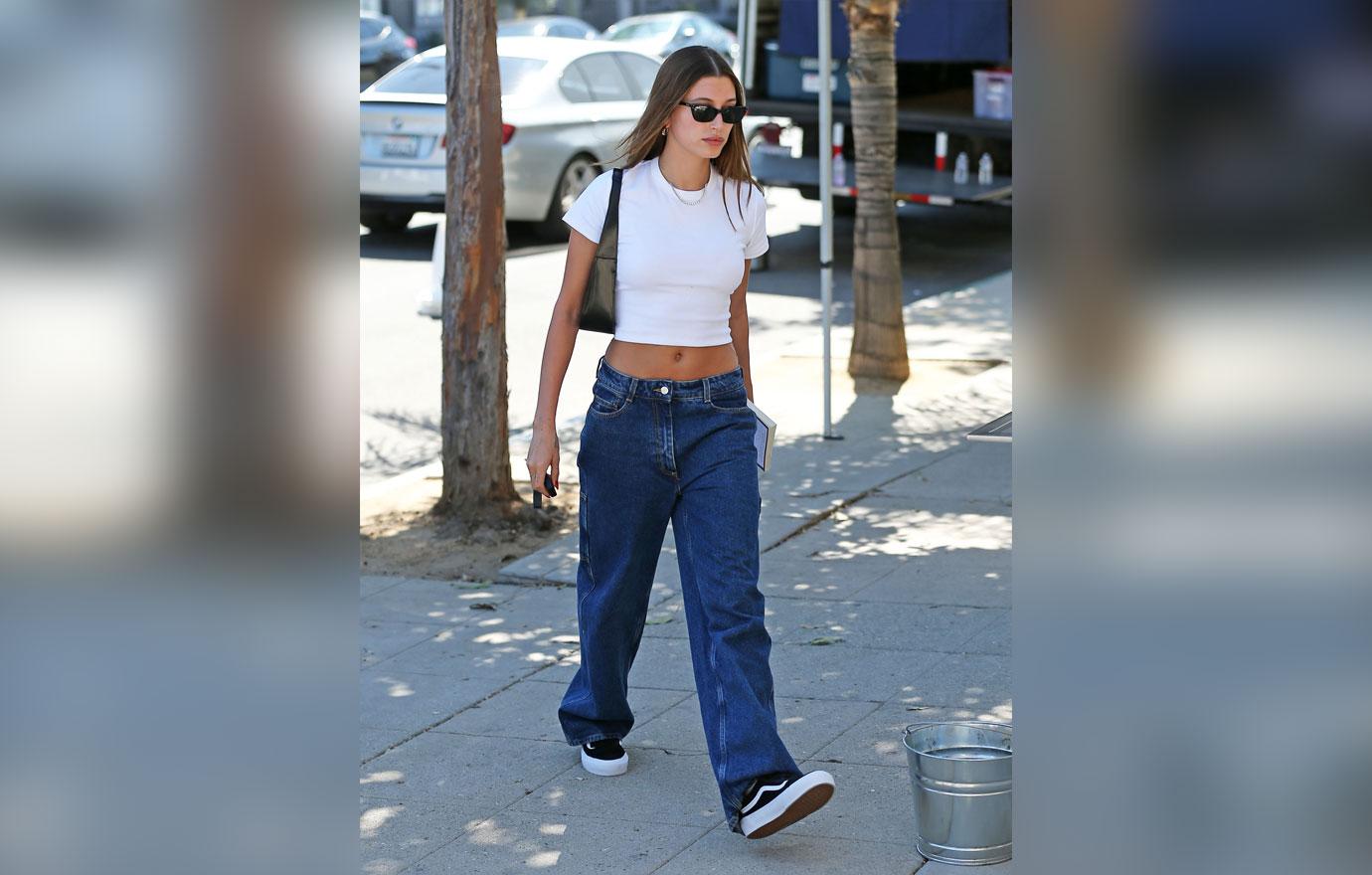 The model donned a simple white cropped tee, baggy jeans and a pair of white and black Vans sneakers. She stashed her stuff — sans a book — in a small black purse and shielded her eyes from the sun with a pair of classic black wayfarers.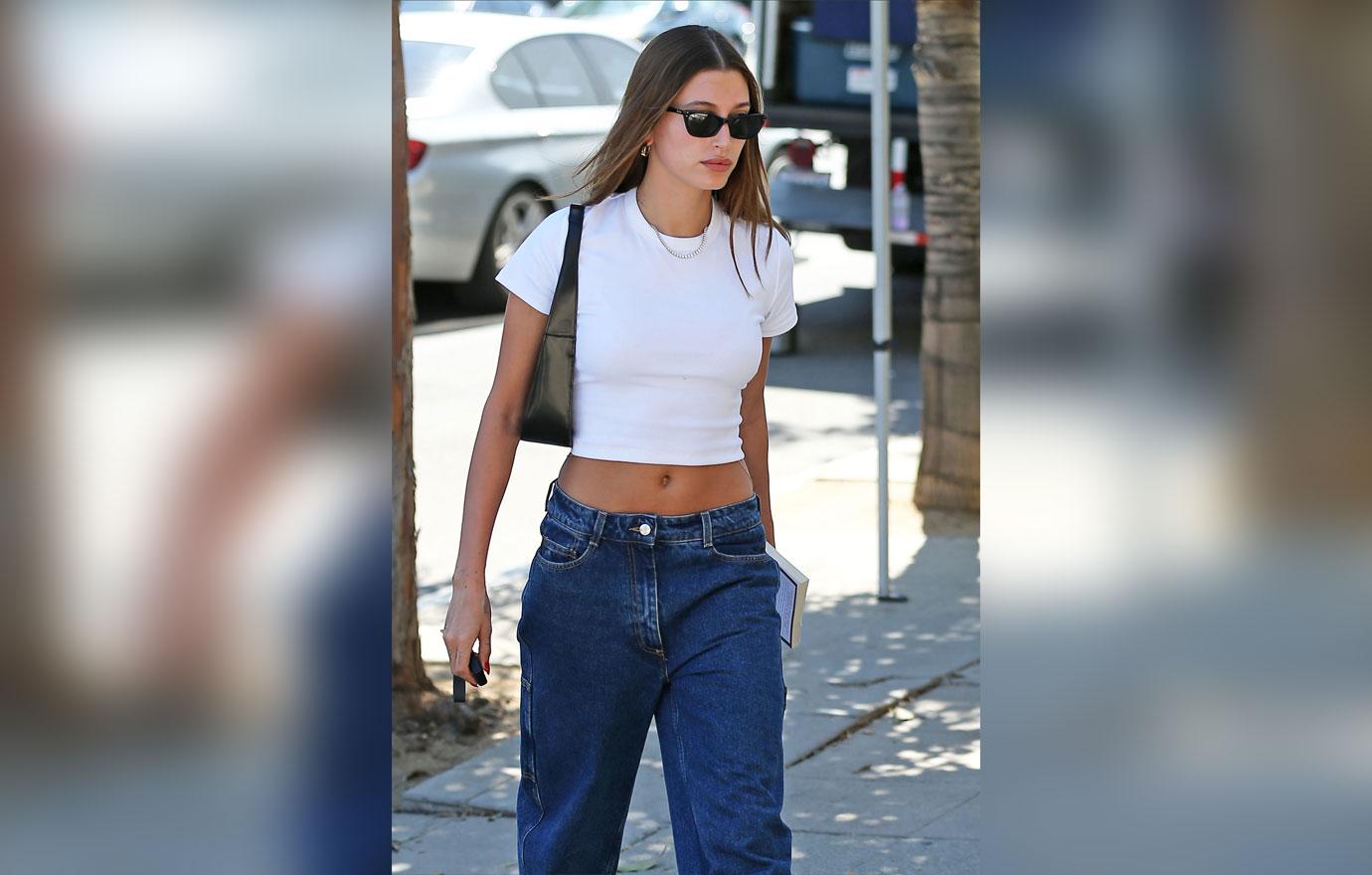 "It's cool to look upon an era that you were born into and just draw inspiration ... just the aesthetic of the photos of the '90s, the movies of the '90s, the fashion of the '90s," the Rhode Beauty founder said of embracing the '90s trend. "It's just fascinating to me."
Article continues below advertisement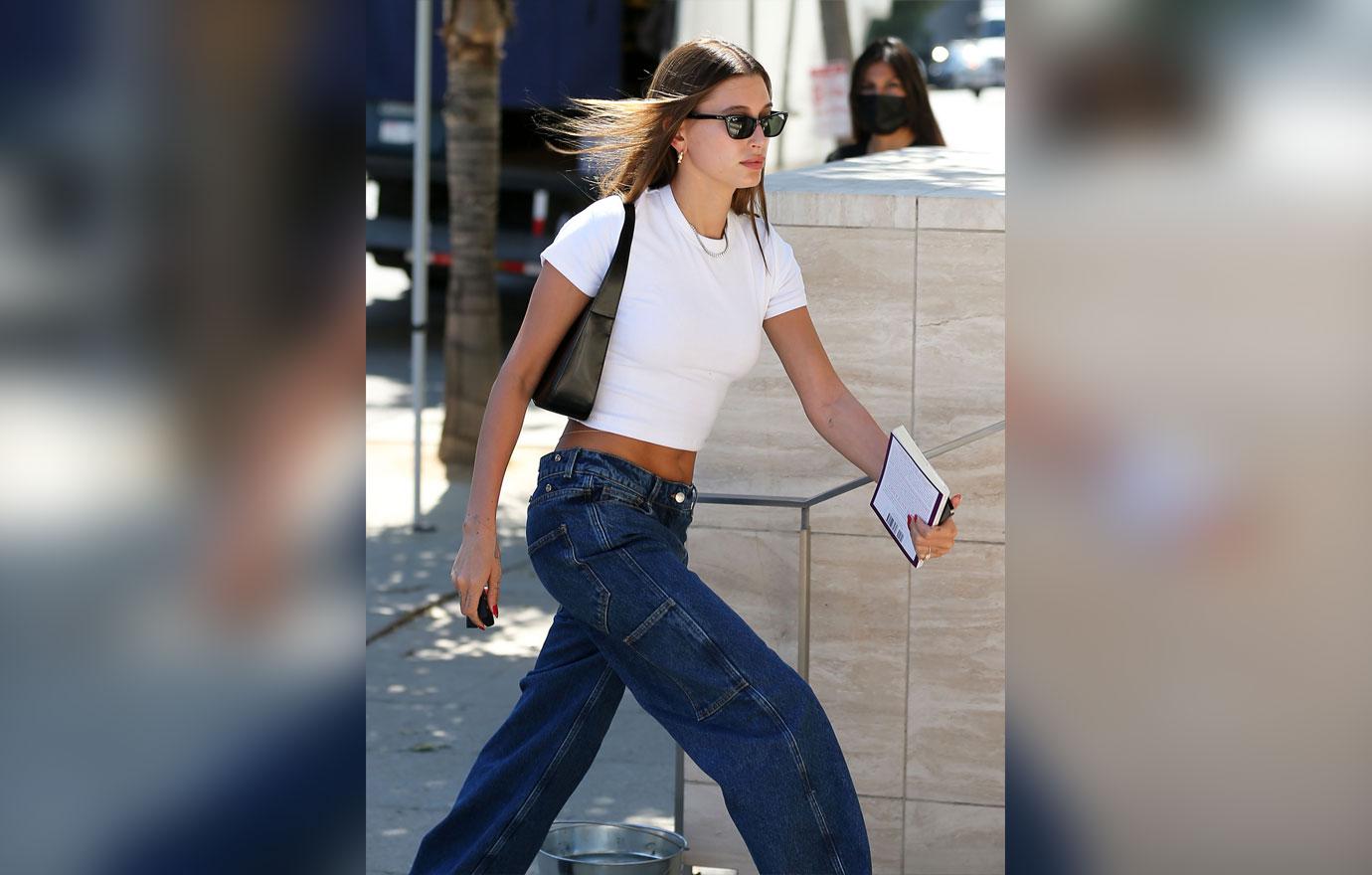 Though the star is now fully recovered, she had to be hospitalized on March 10.
"On Thursday morning, I was sitting at breakfast with my husband when I started having stroke like symptoms and was taken to the hospital. They found I had suffered a very small blood clot to my brain, which caused a small lack of oxygen, but my body had passed it on its own and I recovered completely within a few hours," she revealed via social media. "Although this was definitely one of the scariest moments I've ever been through, I'm home now and doing well, and I'm so grateful and thankful to all the amazing doctors and nurses who took care of me!"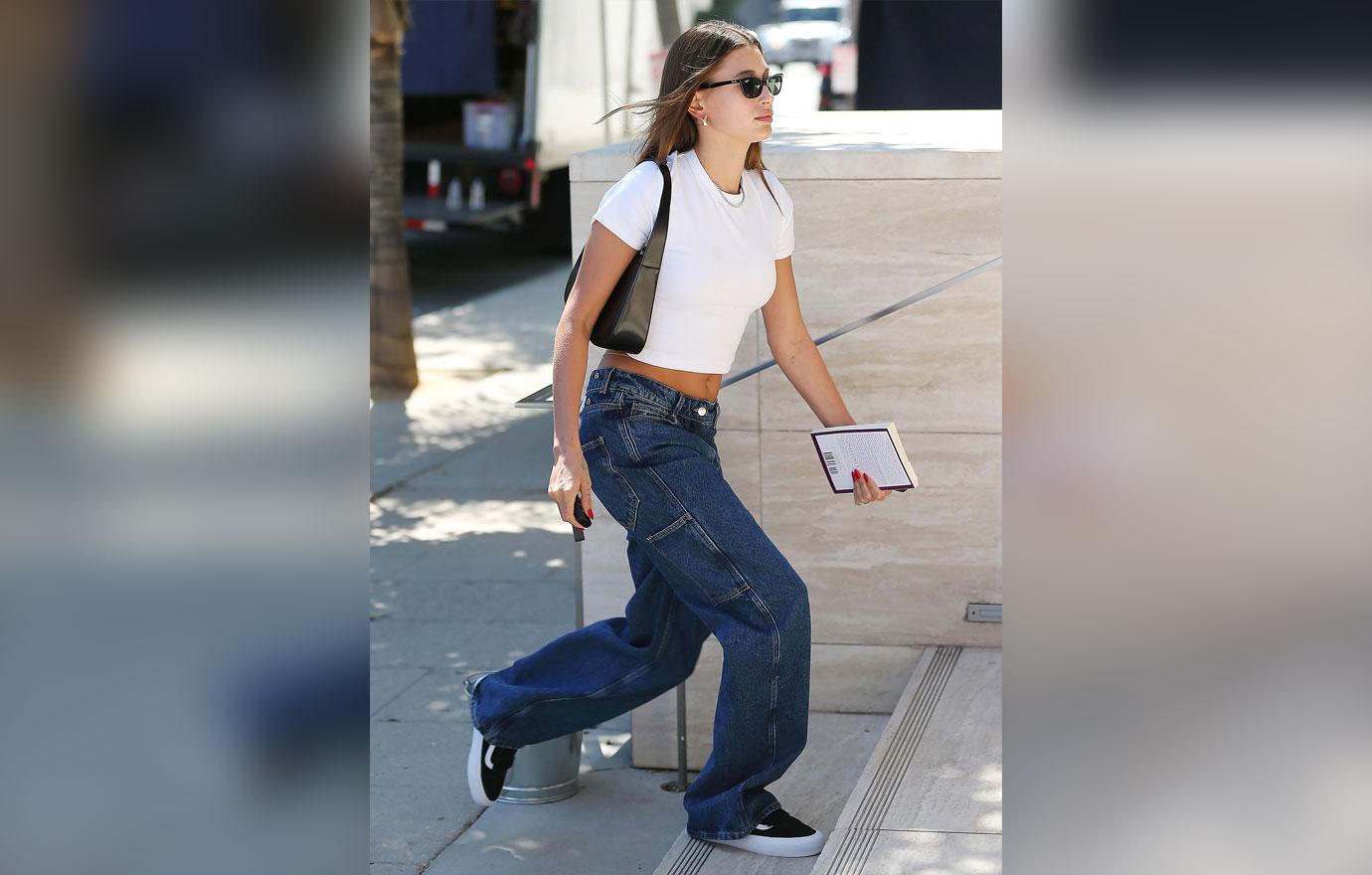 The incident occurred not long after Justin Bieber contracted COVID-19, though it's unclear if Baldwin ever caught the virus. He addressed the situation at one of his concerts.
"Most of you probably know or have seen the news about my wife, but she's OK, she's good, she's strong," he assured his fans. "But it's been scary, you know, it's been really scary. But I know for a fact that God has her in the palms of his hands, and that's a good thing."