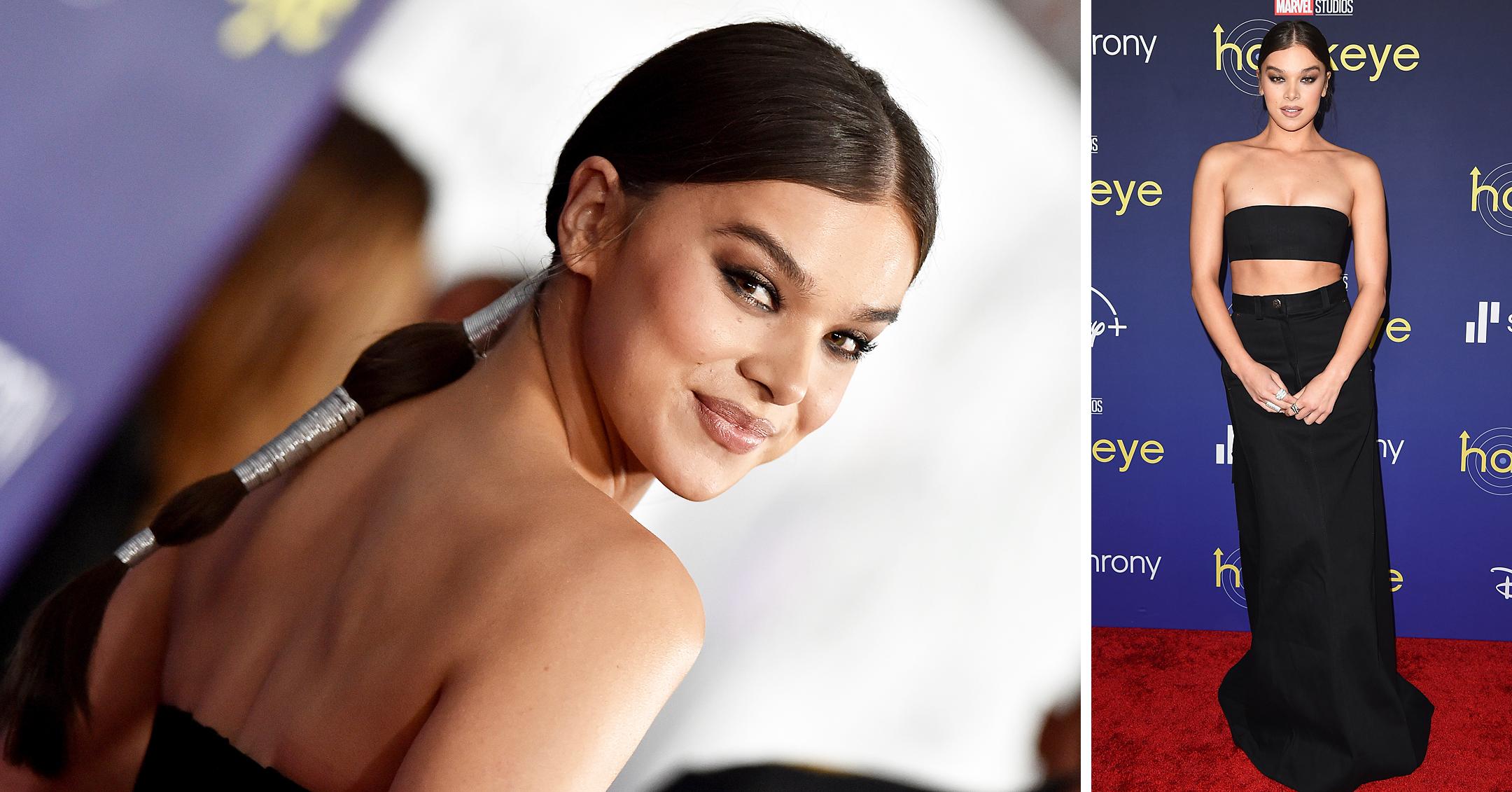 Hailee Steinfeld Shows Off Her Enviable Abs In A Black Cutout Dress At 'Hawkeye' Premiere — Photos
Hailee Steinfeld's looks just keeps getting better during her press tour for the new television series Hawkeye.
On November 17, the actress looked stunning in a black cutout dress.
Article continues below advertisement
Scroll through the gallery below to see more of her look!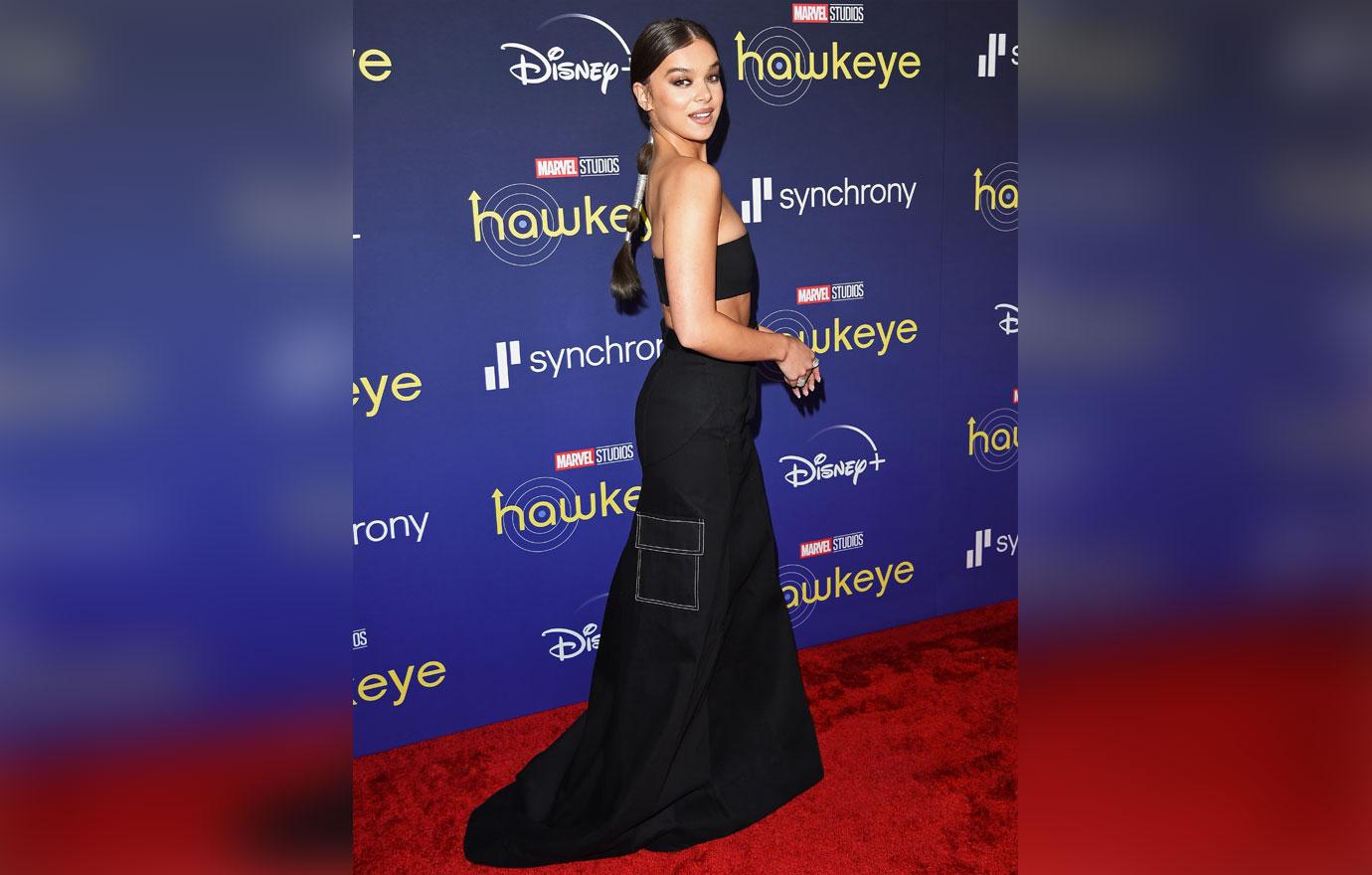 The brunette beauty showed off her enviable abs in the frock, and she wore her hair back in a ponytail.
"I've always had a pretty healthy relationship to fitness," she previously revealed. "For me, it's always been about feeling good first and looking good second."
Article continues below advertisement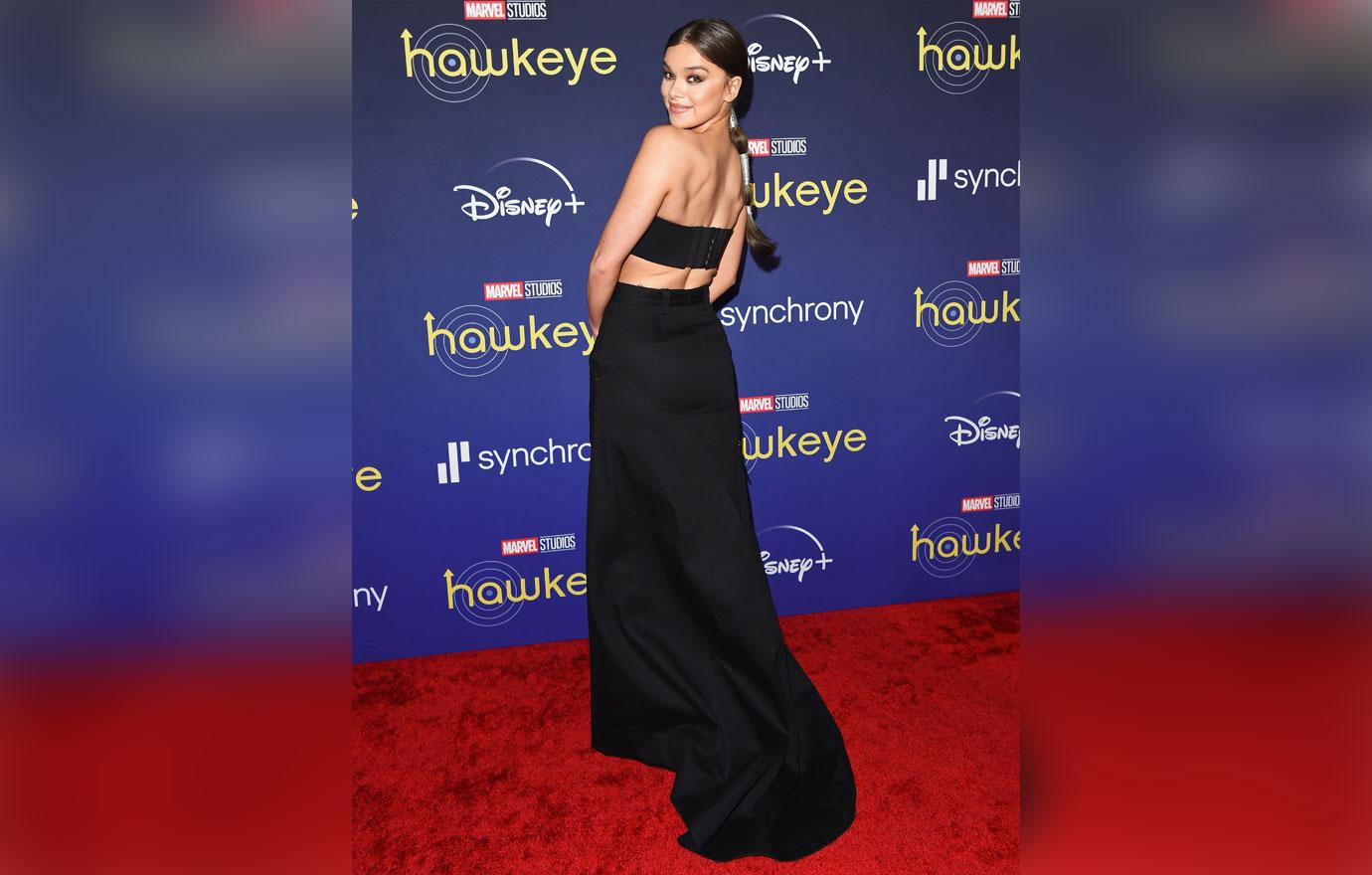 "I love to take a dance class. I think the absolute best kind of workout is when you don't necessarily know how much you're accomplishing, but the music is playing, and you're actually having fun," she shared.
The "Starving" songstress is grateful to be playing Kate Bishop, a 22-year-old who loves Hawkeye, in the new Marvel series.
"It's really a privilege to be able to play a character that could in any way possibly inspire anyone," she said. "Kate Bishop is a character that I would have loved to have had growing up — somebody who is completely ambitious, driven and disciplined, and takes it upon herself to do whatever it is she has to do to achieve her goals. I am very excited for people to meet her."
Article continues below advertisement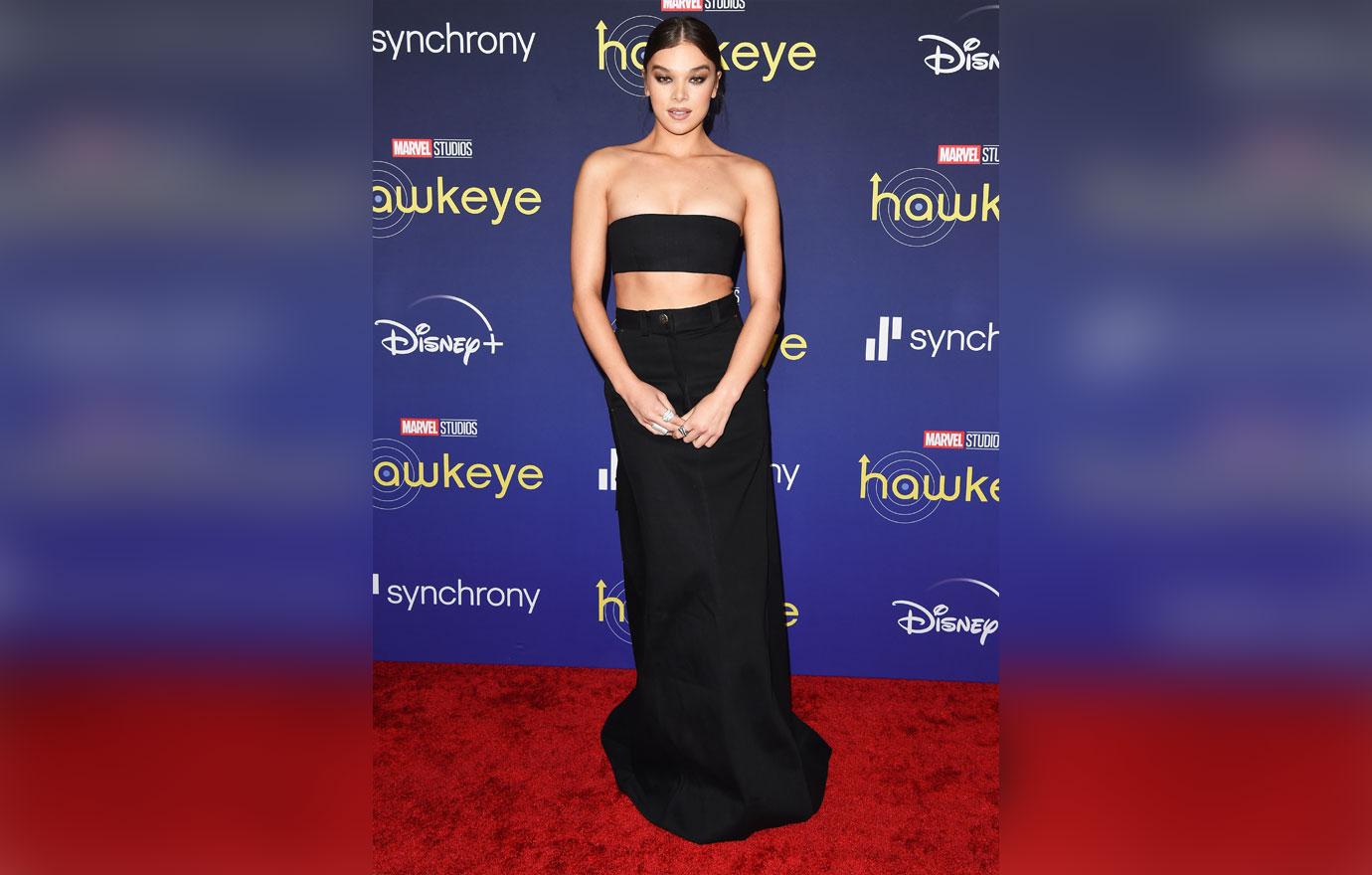 In addition to Steinfeld, Jeremy Renner (who plays Hawkeye) appears alongside Vera Farmiga, Ava Russo and more.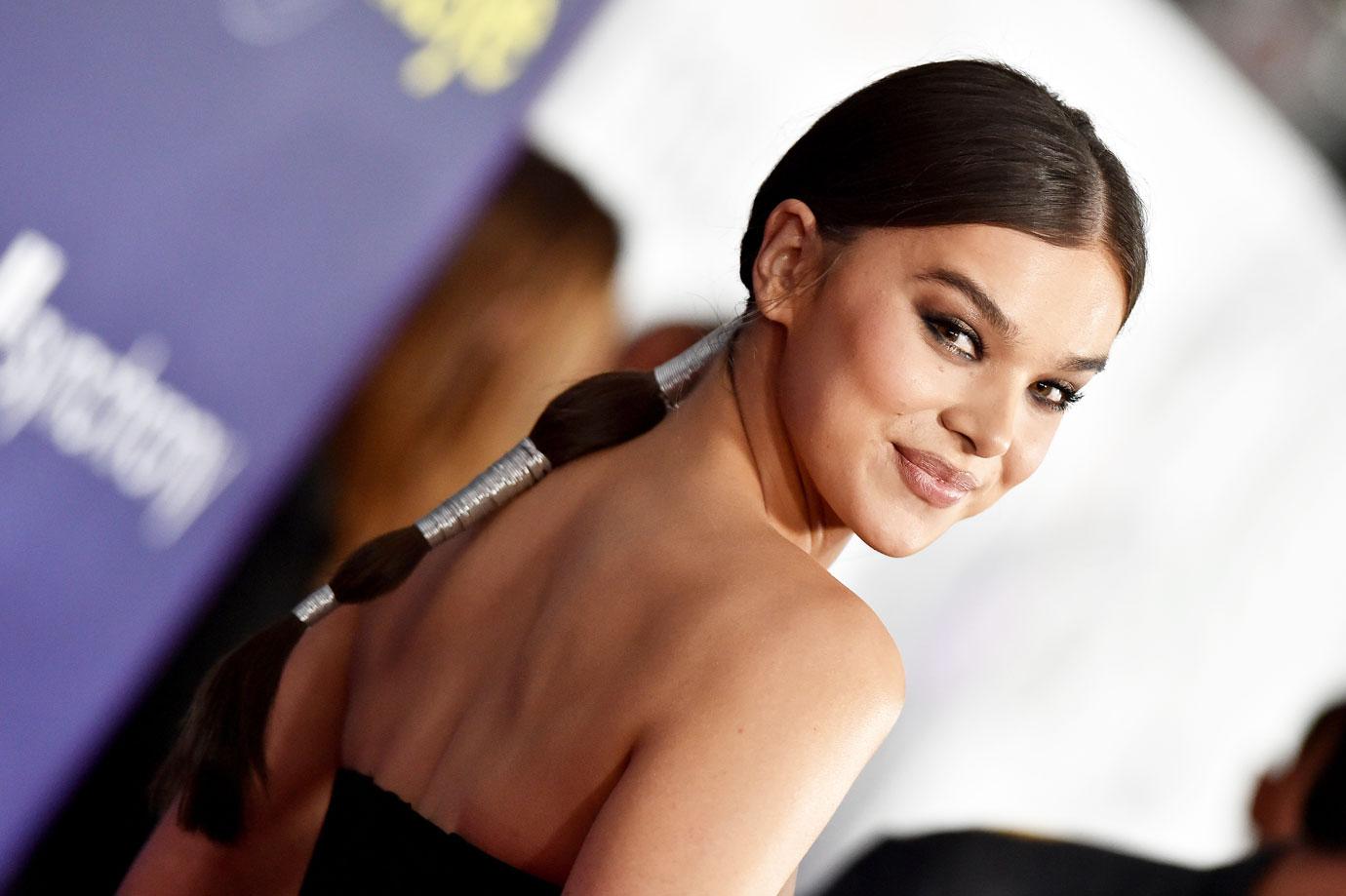 Even though the role felt "daunting" at first, the Hurt Locker alum adjusted just fine.
"But it felt like a very sort of smooth entrance into this universe. And I think I owe that to the people around me – and Jeremy," she said. "I mean, right away, I feel like where I might have thought I was in any way prepared for this, given what I have done in my career, in my life, previously … I feel like you knew, and this was just going to be something different and of its own kind. And it was. I just felt so lucky to have Jeremy as an ally, and again, really everyone involved there to make this as amazing as possible."