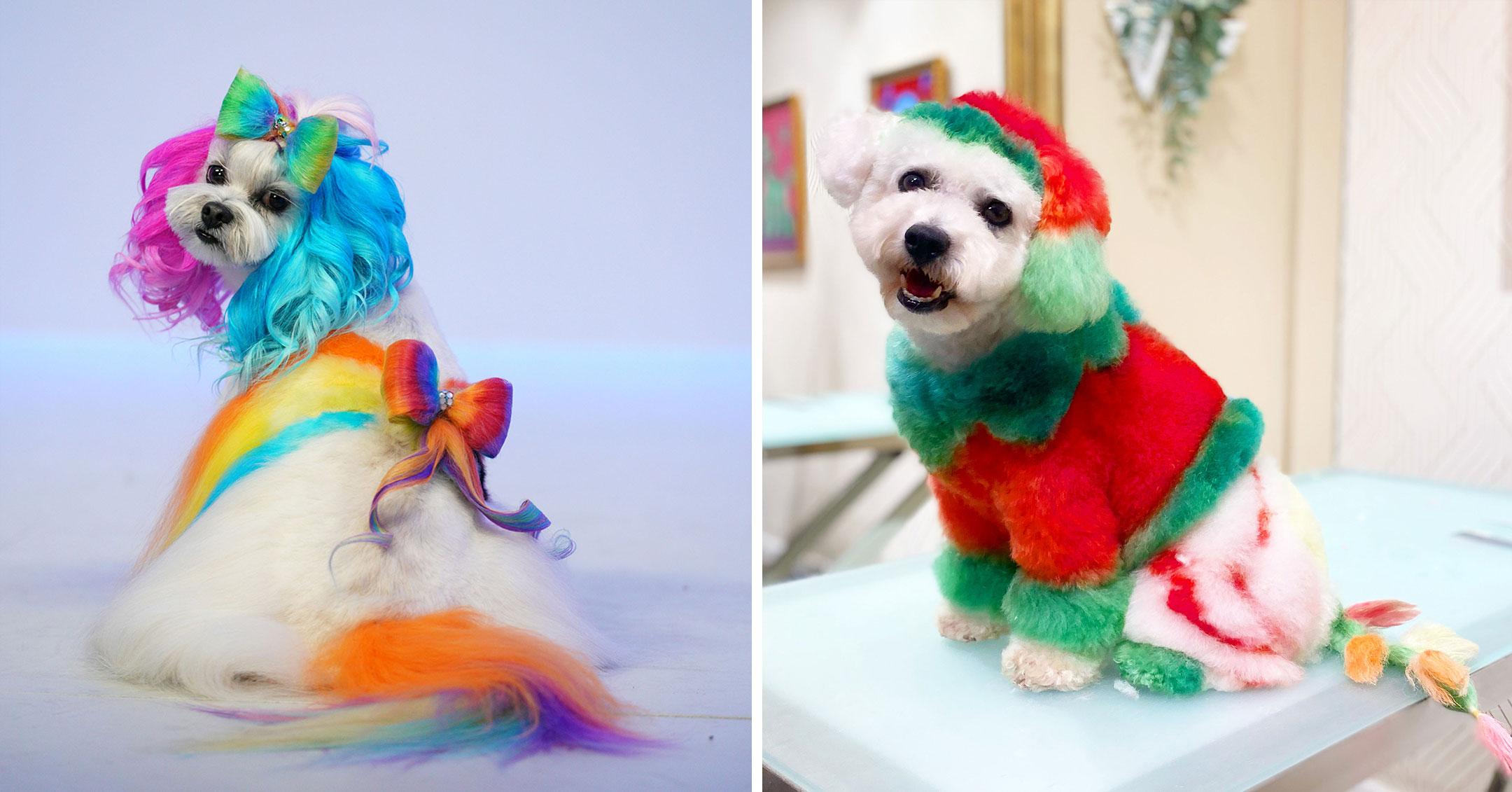 A Groomer In San Diego Uses Vegan, Non-Toxic Products To Give Dogs Amazingly Unique & Colorful Makeovers: See Photos!
These pooches are ready for their close-up! San Diego-based award-winning groomer Gabriel Feitosa proved he's top dog when it comes to giving furry friends unique and colorful makeovers.
Using only vegan, non-toxic products, the guru has transformed every canine client that comes his way, whether it's giving them a rainbow-hued tail or styling them after a beloved animated movie character.
Scroll down to see some of his jaw-dropping work!
Article continues below advertisement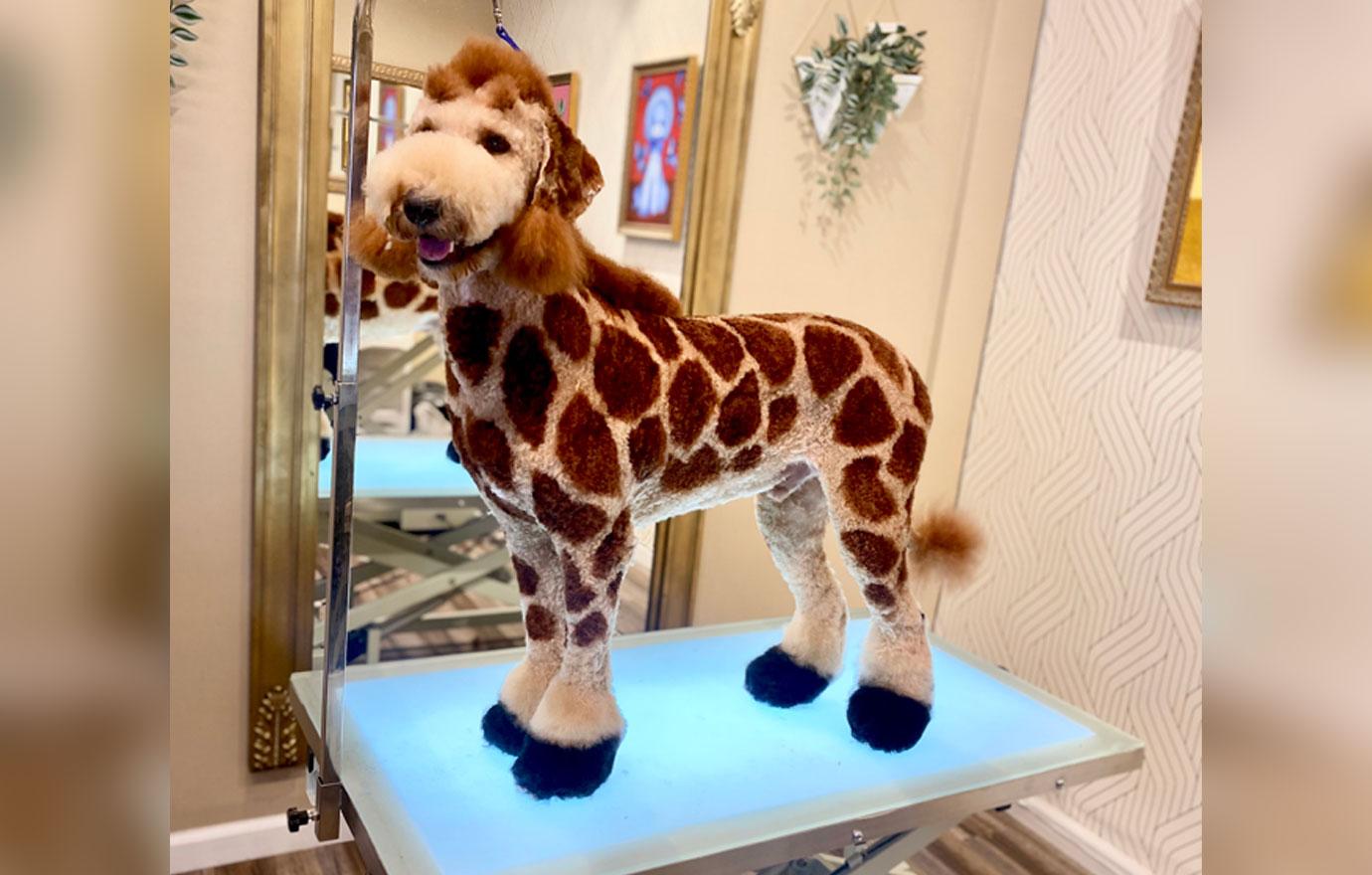 Spotted! The groomer did an amazing job at making this pup resemble a giraffe. He noted that this style is amongst his favorites, as was the time he helped a dog look like a panda bear.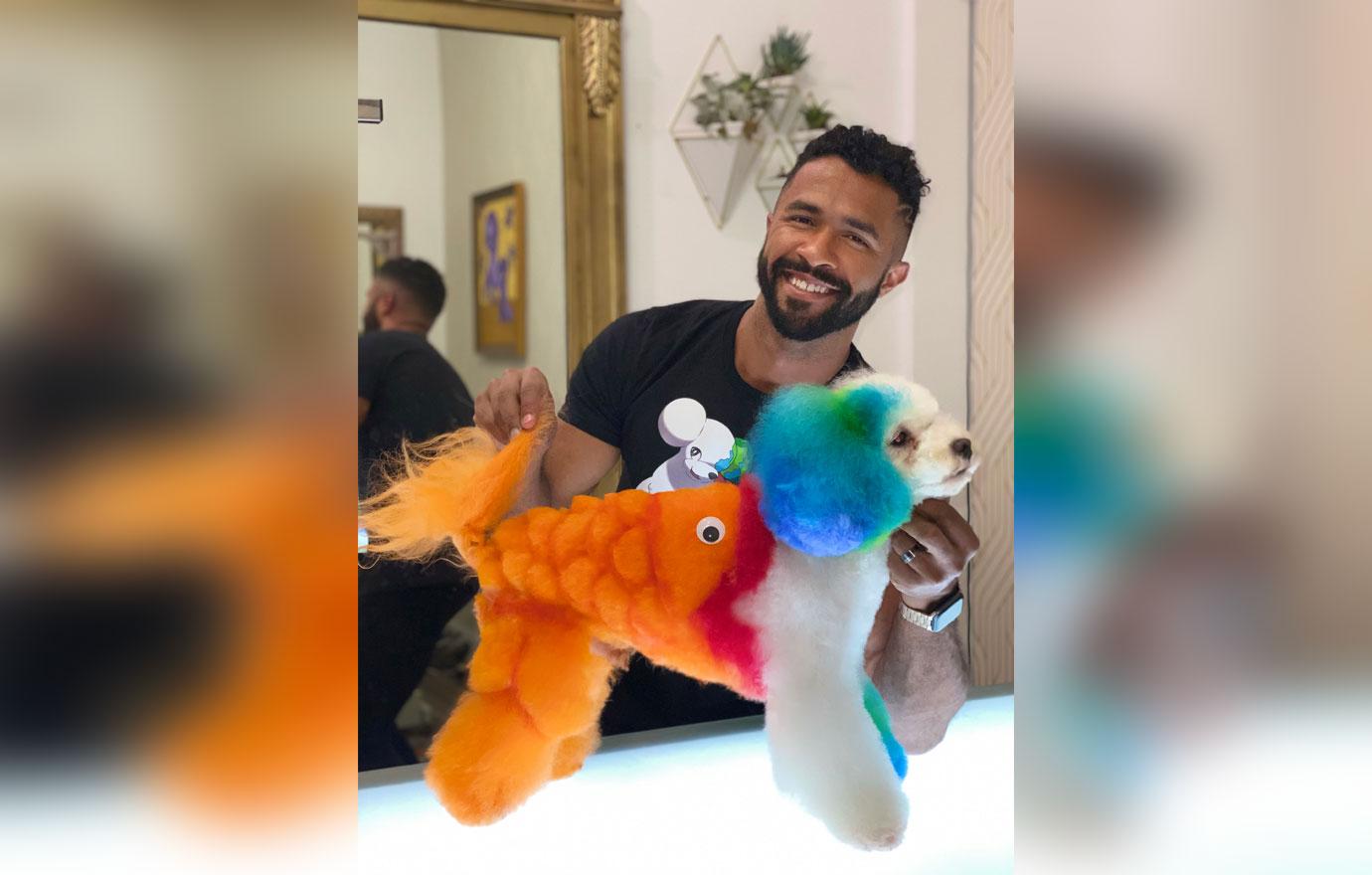 "I'm very proud I get to show people how creative and artistic dog grooming is," he said.
Depending on the style, the process can take up to three hours.
Article continues below advertisement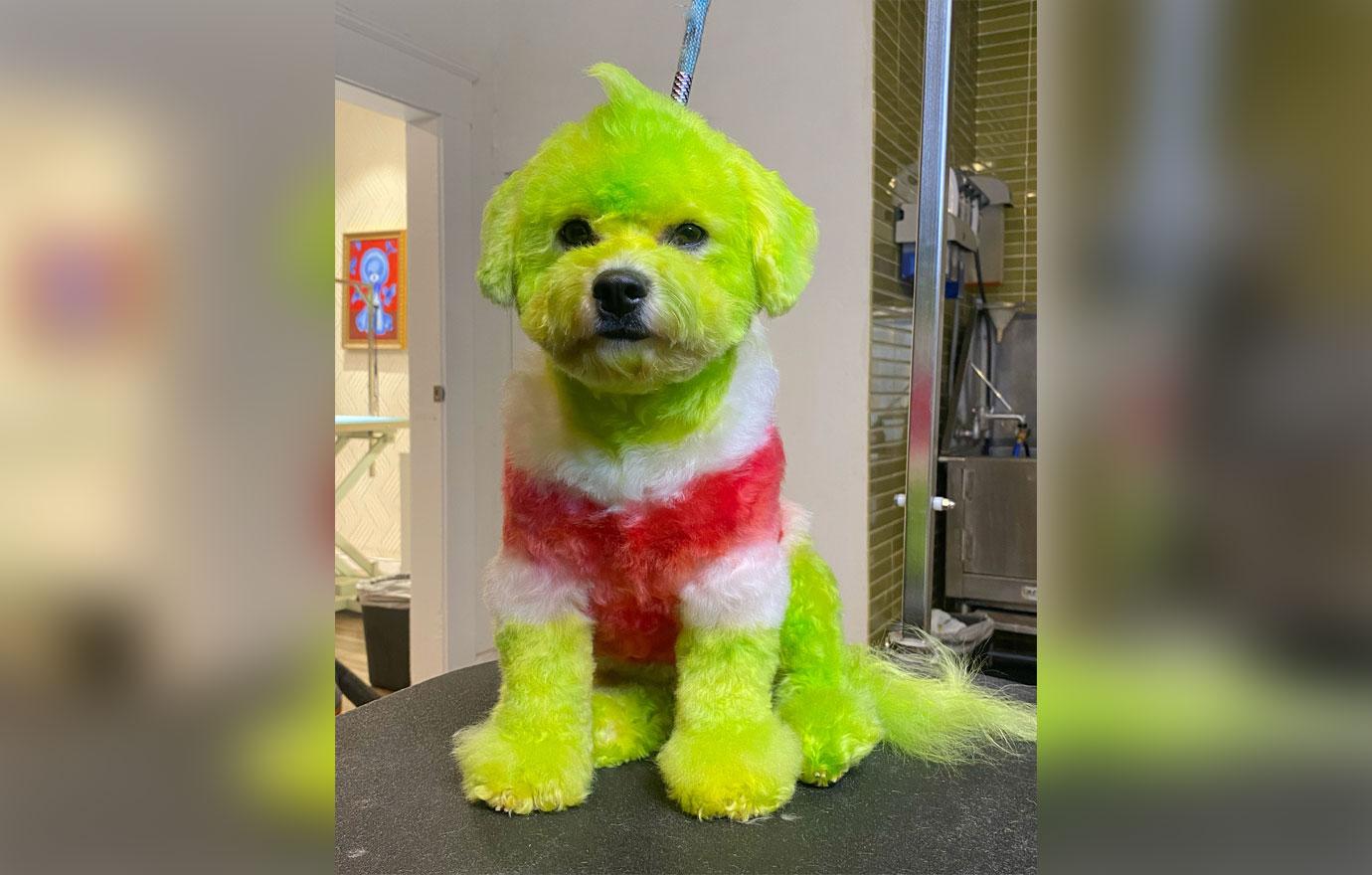 Our hearts swelled three sizes just looking at this pup styled after Dr. Seuss' The Grinch.
"My clients are very happy. I have a lot of dogs who have become local celebrities," Feitosa revealed. "Everybody wants to pet them and [I give] them a treat."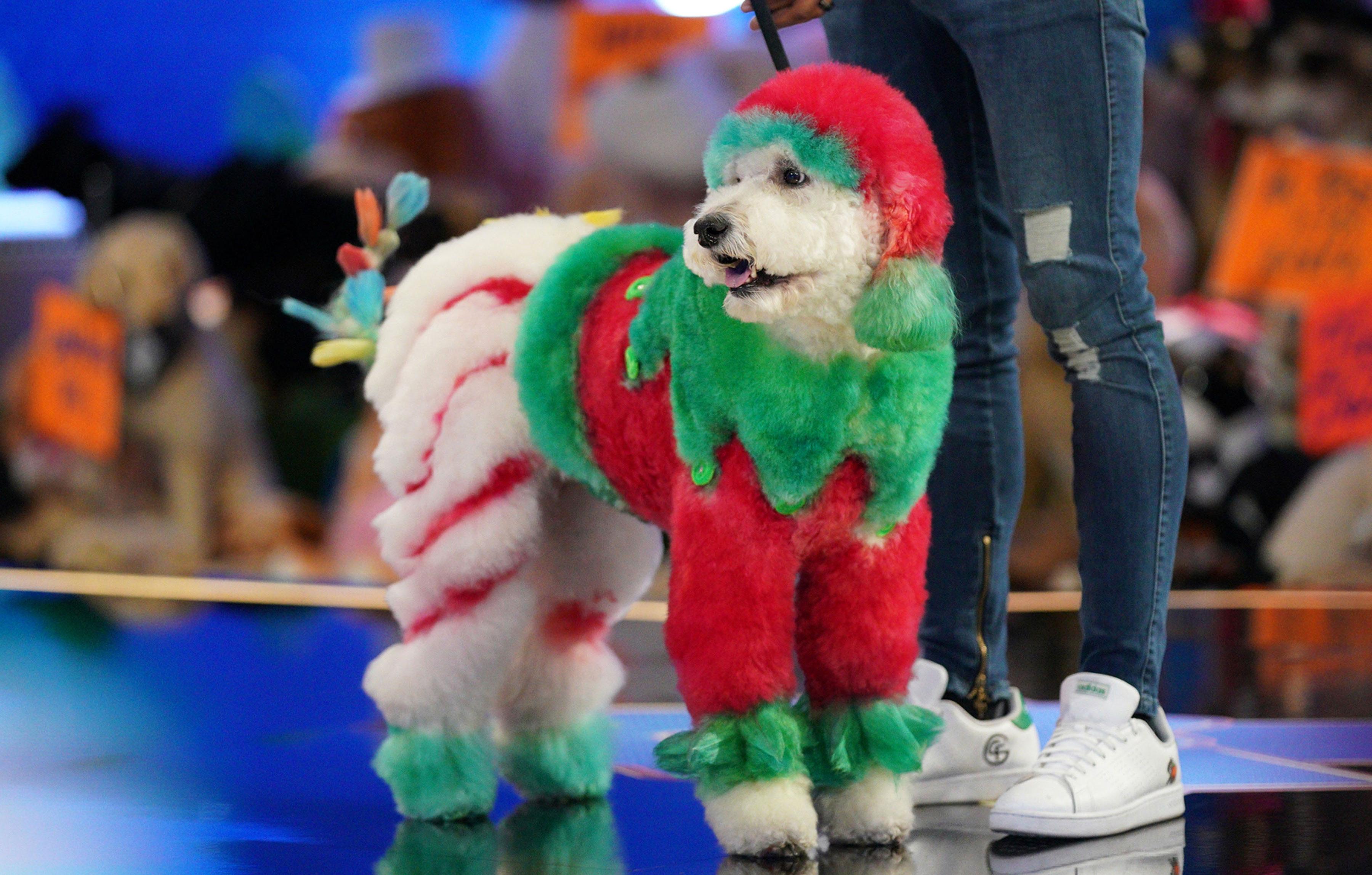 In the holiday spirit! This one fluffy dog is truly a work of art.
Veterinarian and Pooch Perfect judge Dr. Callie R. Harris told people that his practices don't harm the animals.
"I understand why people have concerns about this type of grooming, but I place my confidence in experts like Gabriel who are trained in the field and make the dogs' safety their top priority," she explained. "I was so impressed with Gabriel's professionalism and care for the dogs on the show. I appreciate people showing concern for dogs' welfare, but with a groomer as protective and safety-conscious as Gabriel proved himself to be on the show they are in safe hands."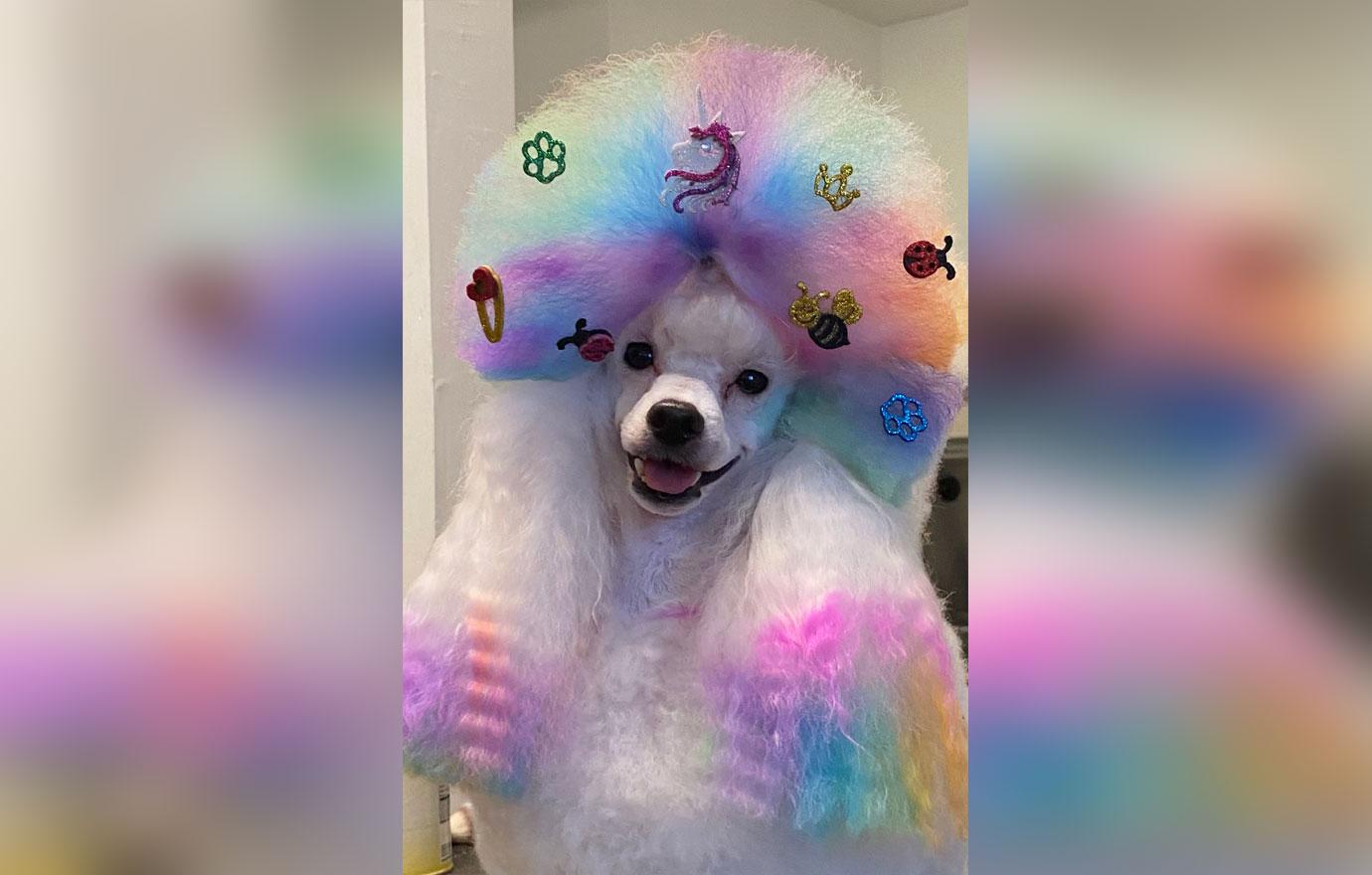 She's one groovy gal!
Feitosa echoed her words of encouragement. "I want to reassure everyone about the process and the products used," the dog lover stated. "Everything is vegan, non-toxic, developed for animals. The cosmetics for the grooming industry are very advanced."