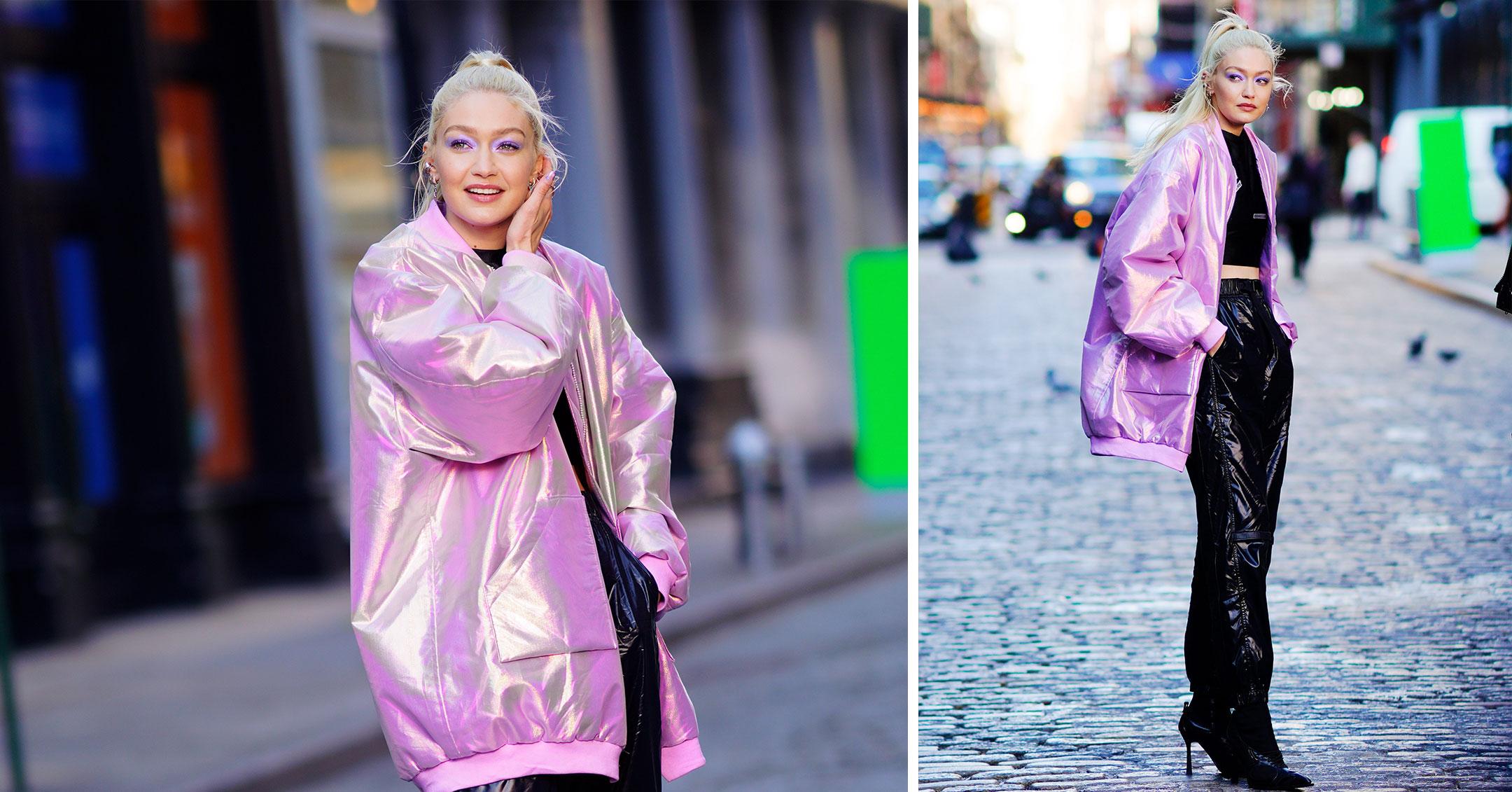 Gigi Hadid Rocks Purple Eyeshadow & A Girly But Edgy Outfit To Film A Maybelline Commercial— Pics
Does Gigi Hadid ever sleep? Fresh off of a busy Paris Fashion Week, the model was seen back in the Big Apple on March 21 to film a commercial for Maybelline.
Check out her girly but edgy look below!
Article continues below advertisement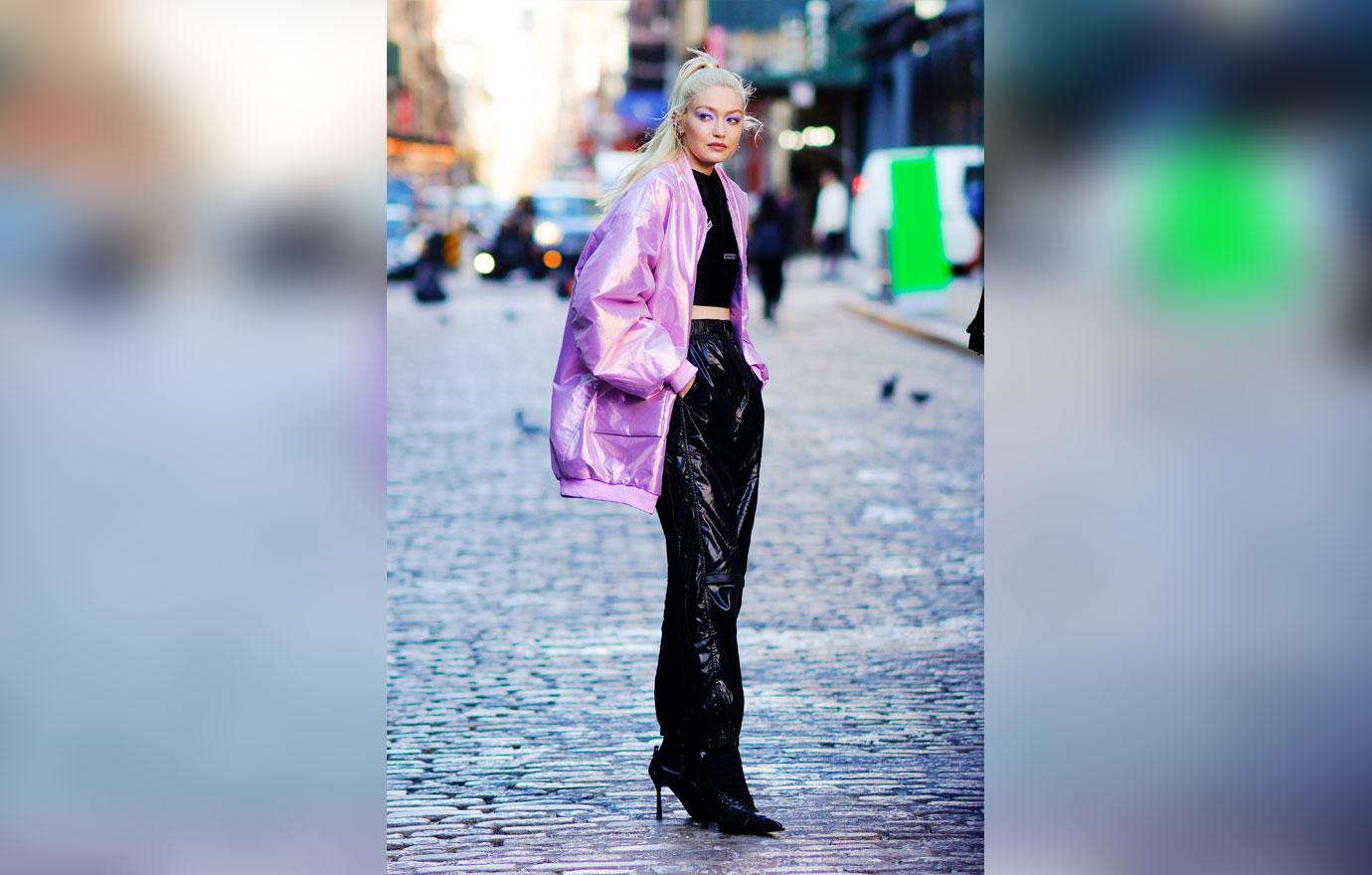 The mom-of-one's vibrant outfit consisted of a shiny purple-pink bomber jacket, black crop top, black baggy pants and a pair of black pointed-toe heels. She was likely touting some eye makeup from the brand, as she rocked a bright purple eyeshadow on her lids while the rest of her beauty look remained neutral.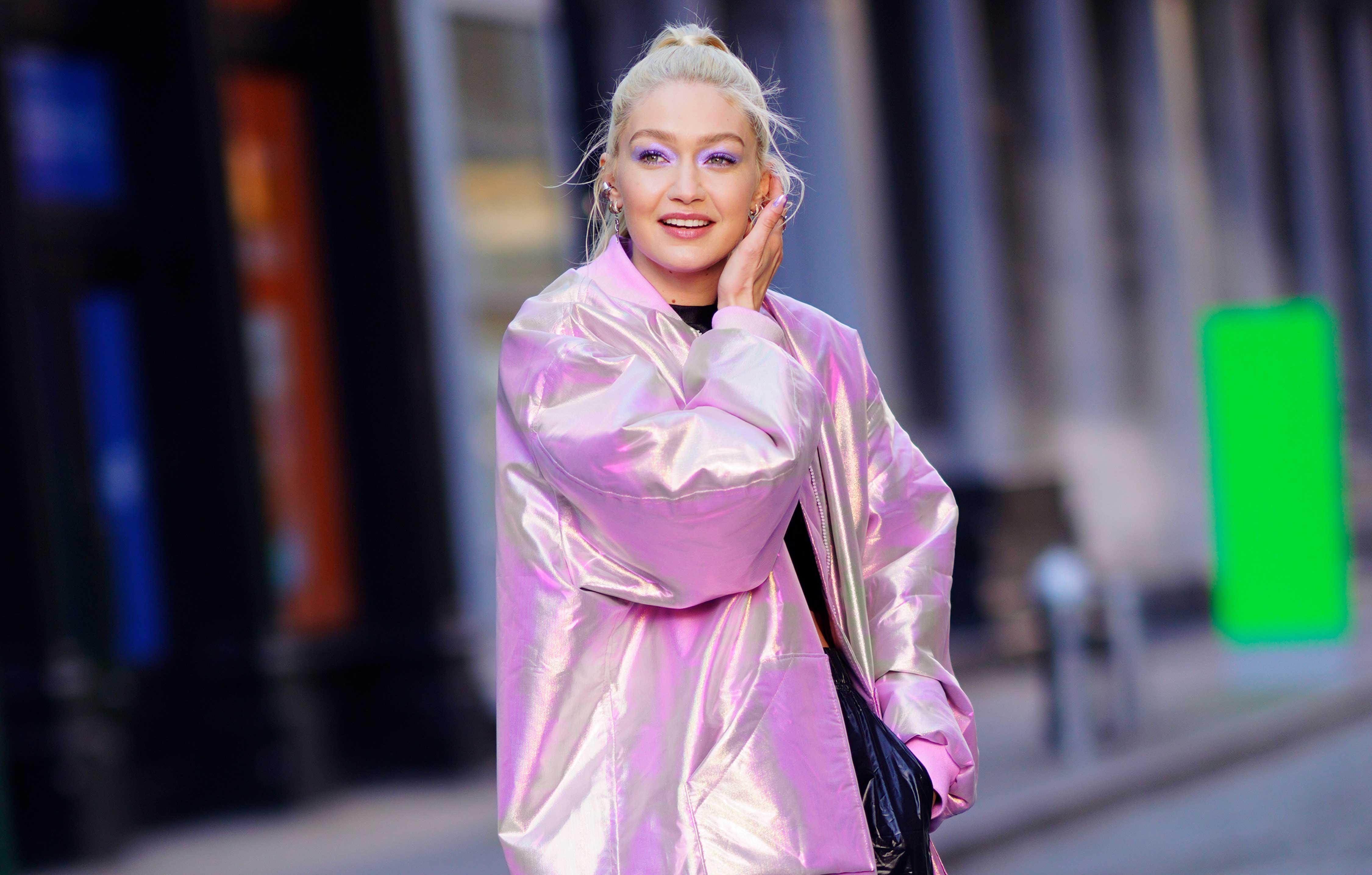 Last year, Hadid admitted that her makeup routine has taken a backseat since becoming a mom to daughter Khai in late 2020, but she tries to remind herself that everyone deserves a little self-care.
"I would just say that we should all try to focusing on taking time for ourselves. I know that sometimes I'm not washing my face these days, I don't brush my hair for a few days," she explained. "Just remind yourself you're doing the best you can. You're doing amazing. And to just give yourself grace. And if you've brushed you hair this week, I'm really proud of you."
Article continues below advertisement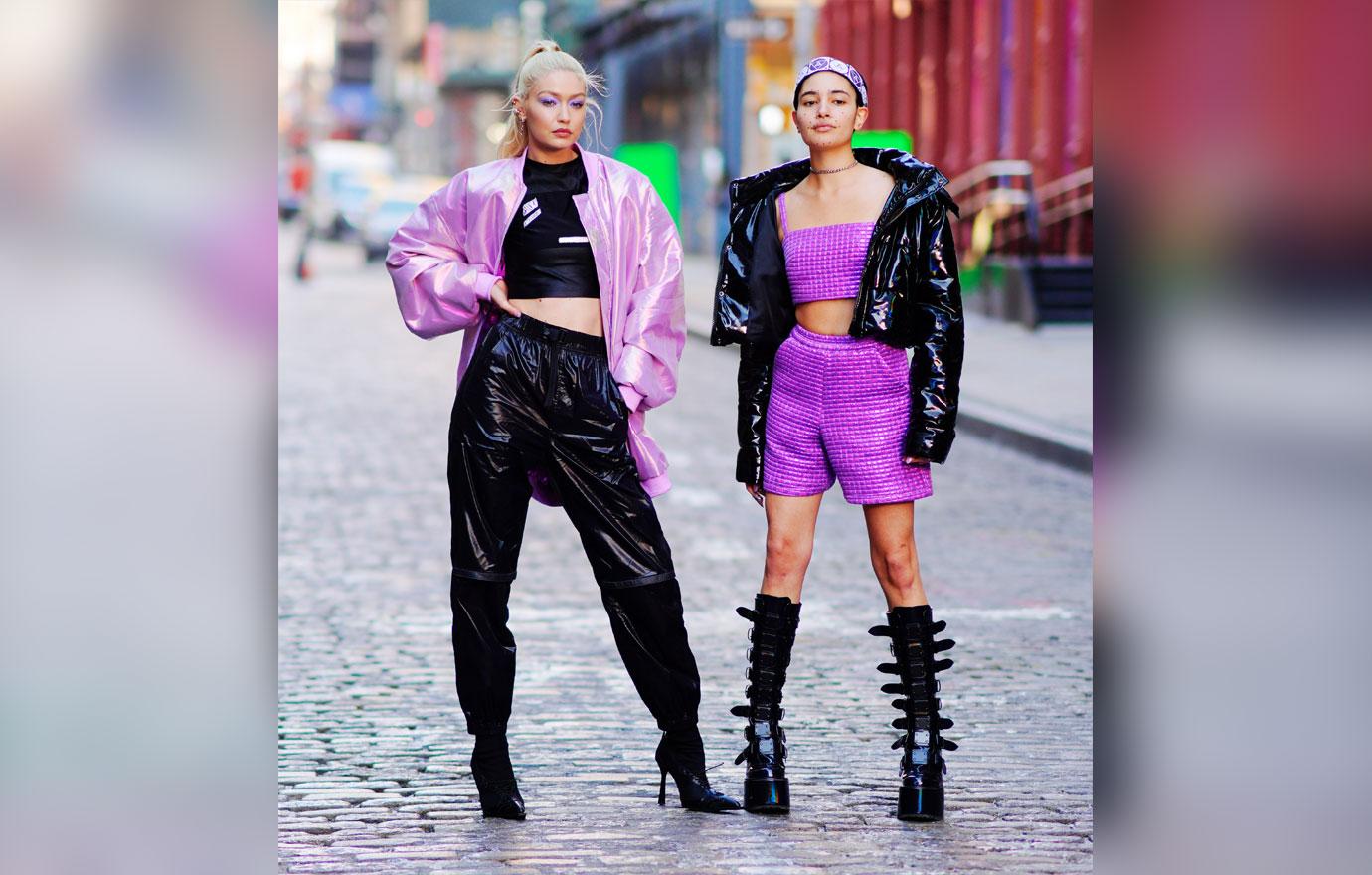 The Maybelline ambassador was joined by another model who wore a similar 'fit with a shiny black puffer coat, a fuchsia matching short set and knee-high platform boots.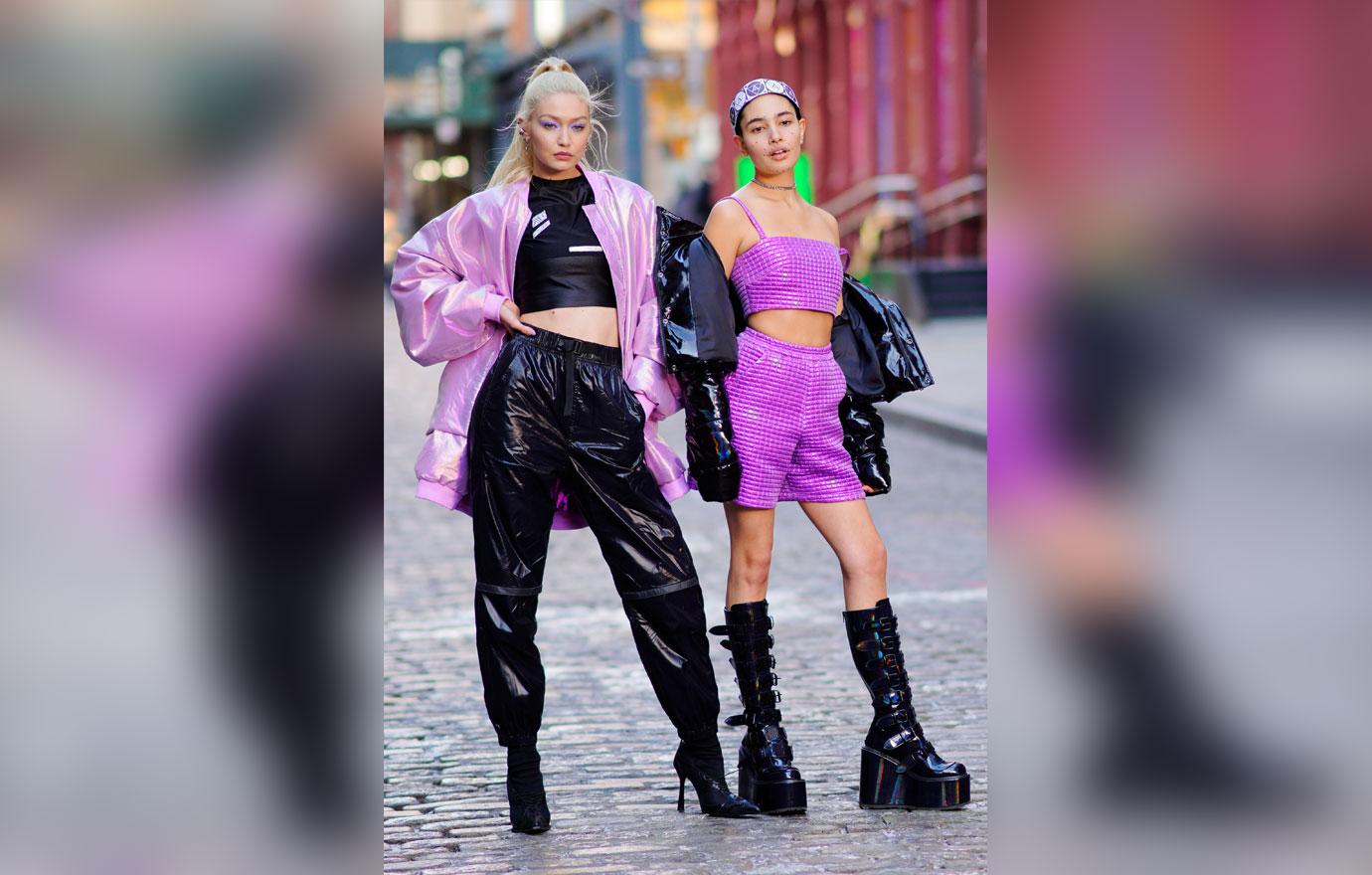 Hadid recently announced that she was donating her recent earnings to Ukraine and Palestine.
"Having a set Fashion Month schedule has meant that my colleagues and I often present new fashion collections during heartbreaking and traumatic times in history. We don't have control over most of our work schedules, but we would like to walk 'for' something. Following in the footsteps of my friend @micarganaraz, I am pledging to donate my earnings from the Fall 2022 shows to aid those suffering from the war in Ukraine, as well as continuing to support those experiencing the same in Palestine," she wrote on social media. "Our eyes and hearts must be open to all human injustice. May we all see each other as brothers and sisters, beyond politics, beyond race, beyond religion. At the the end of the day, innocent lives pay for war- not leaders."