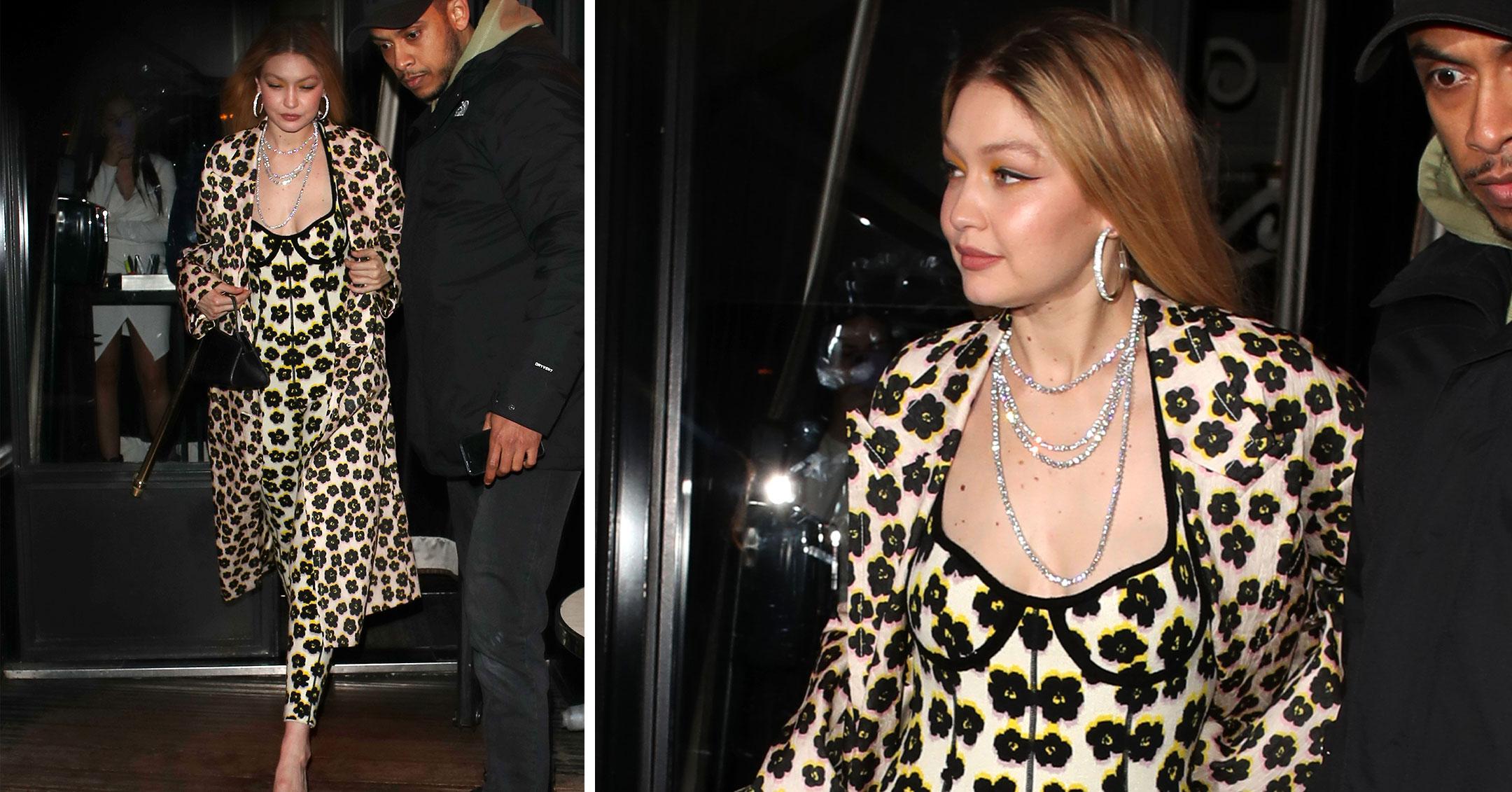 Gigi Hadid Steps Out In Floral Jumpsuit Before Announcing That She's Donating Her Paris Fashion Week Earnings To Ukraine: Pics
After killing it on the runways during Paris Fashion Week, Gigi Hadid, her sister Bella, and a few fellow models let loose at L'Avenue Restaurant on March 3. The mom-of-one was dressed to impress for the night out, wearing a jumpsuit and matching coat by Lanvin, and a few days later, she revealed she was making a generous donation to Ukraine.
See her look below.
Article continues below advertisement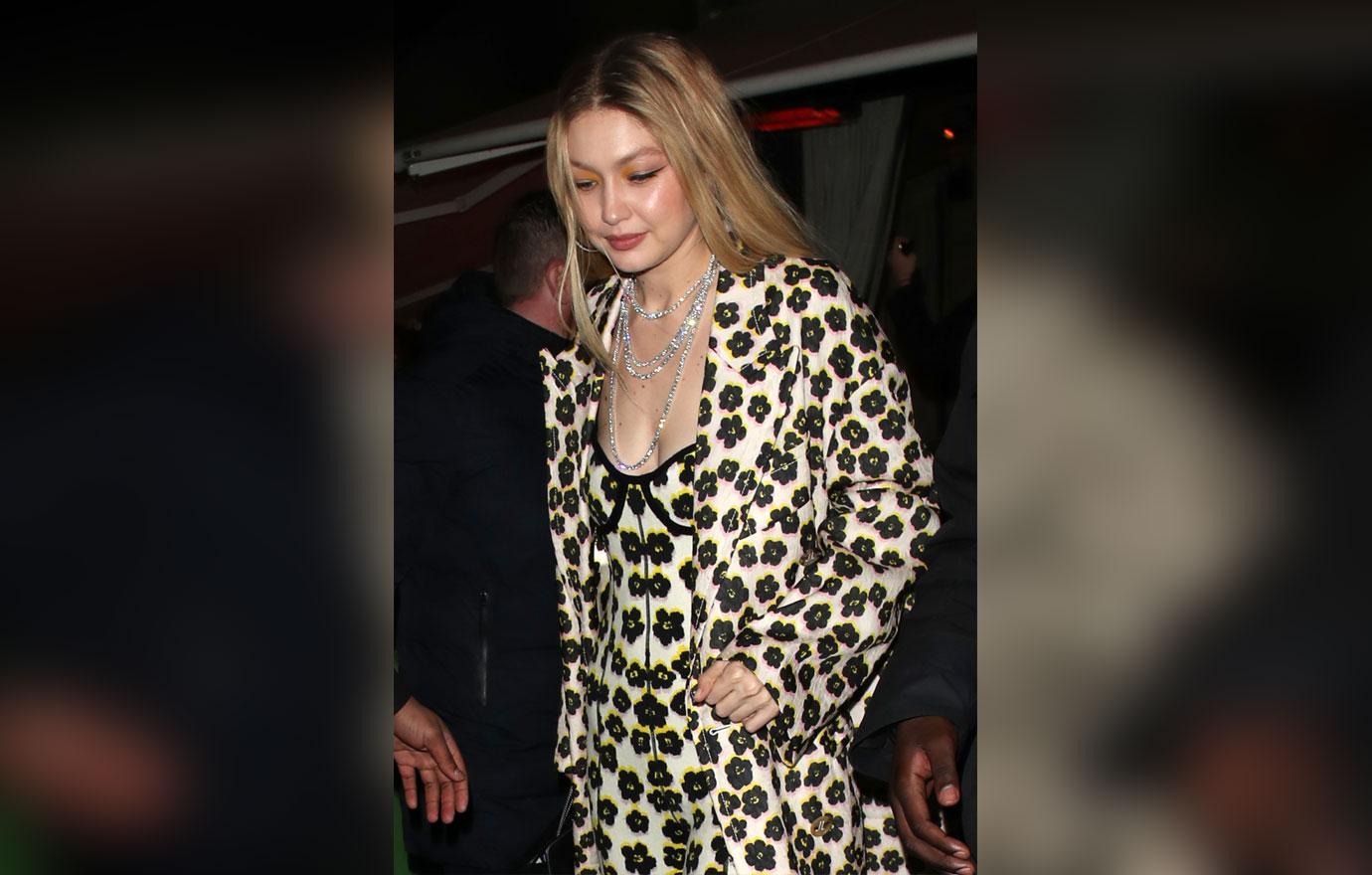 The star's jumpsuit featured a floral print in black, yellow and cream and had a corset-style top. Just as eye-catching was her jewelry: a pair of silver hoop earrings and a layered diamond necklace. She also wore a pair of black heels and toted around a small black purse.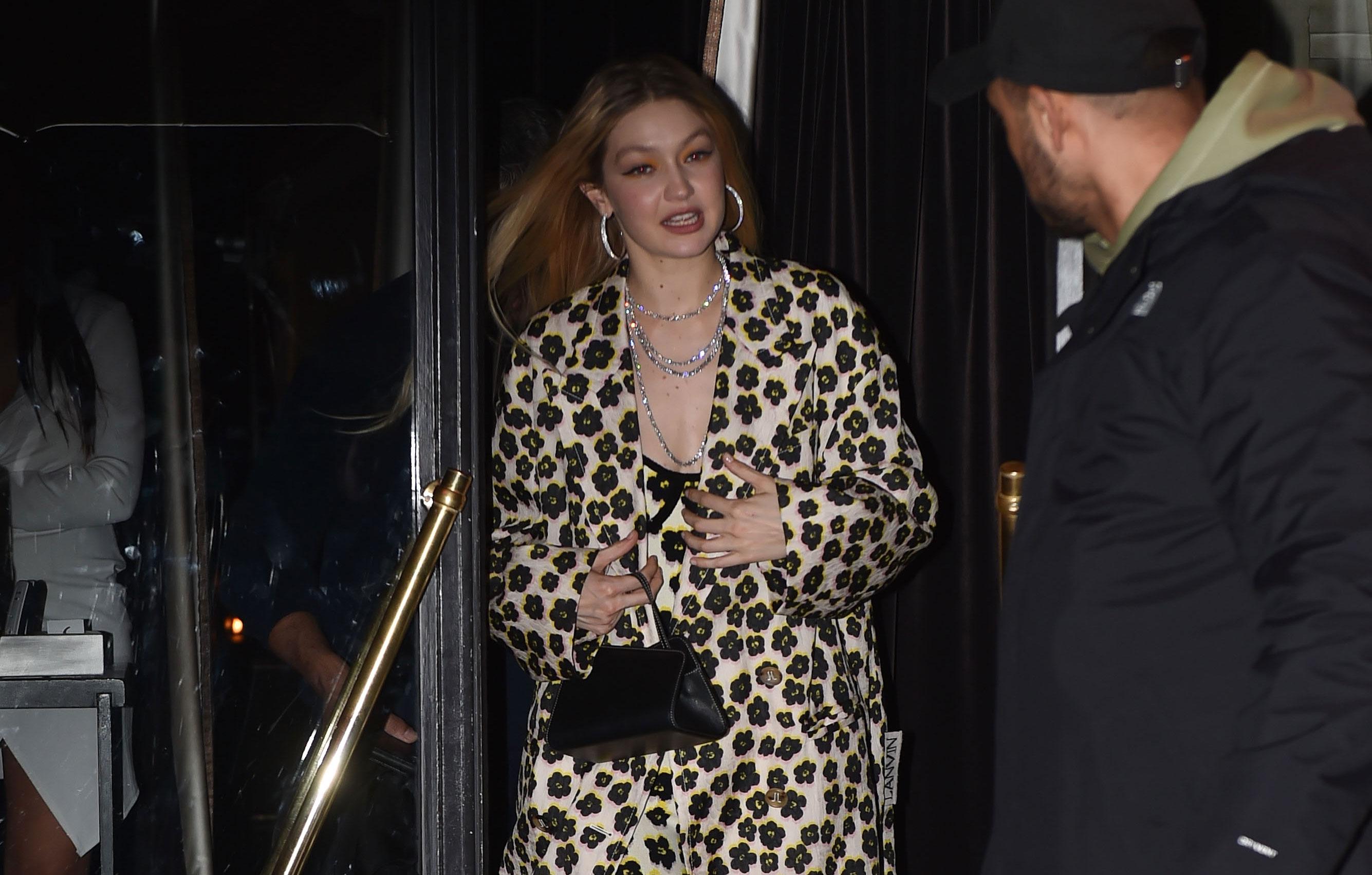 While the mom-of-one had a ball working overseas, she took a moment on March 6 to express her thoughts about the situation going on in Ukraine and revealed she would be donating her recent paycheck to the country.
"Having a set Fashion Month schedule has meant that my colleagues and I often present new fashion collections during heartbreaking and traumatic times in history. We don't have control over most of our work schedules, but we would like to walk 'for' something," she wrote on Instagram. "Following in the footsteps of my friend @micarganaraz, I am pledging to donate my earnings from the Fall 2022 shows to aid those suffering from the war in Ukraine, as well as continuing to support those experiencing the same in Palestine. Our eyes and hearts must be open to all human injustice. May we all see each other as brothers and sisters, beyond politics, beyond race, beyond religion. At the the end of the day, innocent lives pay for war- not leaders.HANDS OFF UKRAINE. HANDS OFF PALESTINE. PEACE. PEACE. PEACE. 🕊"
Article continues below advertisement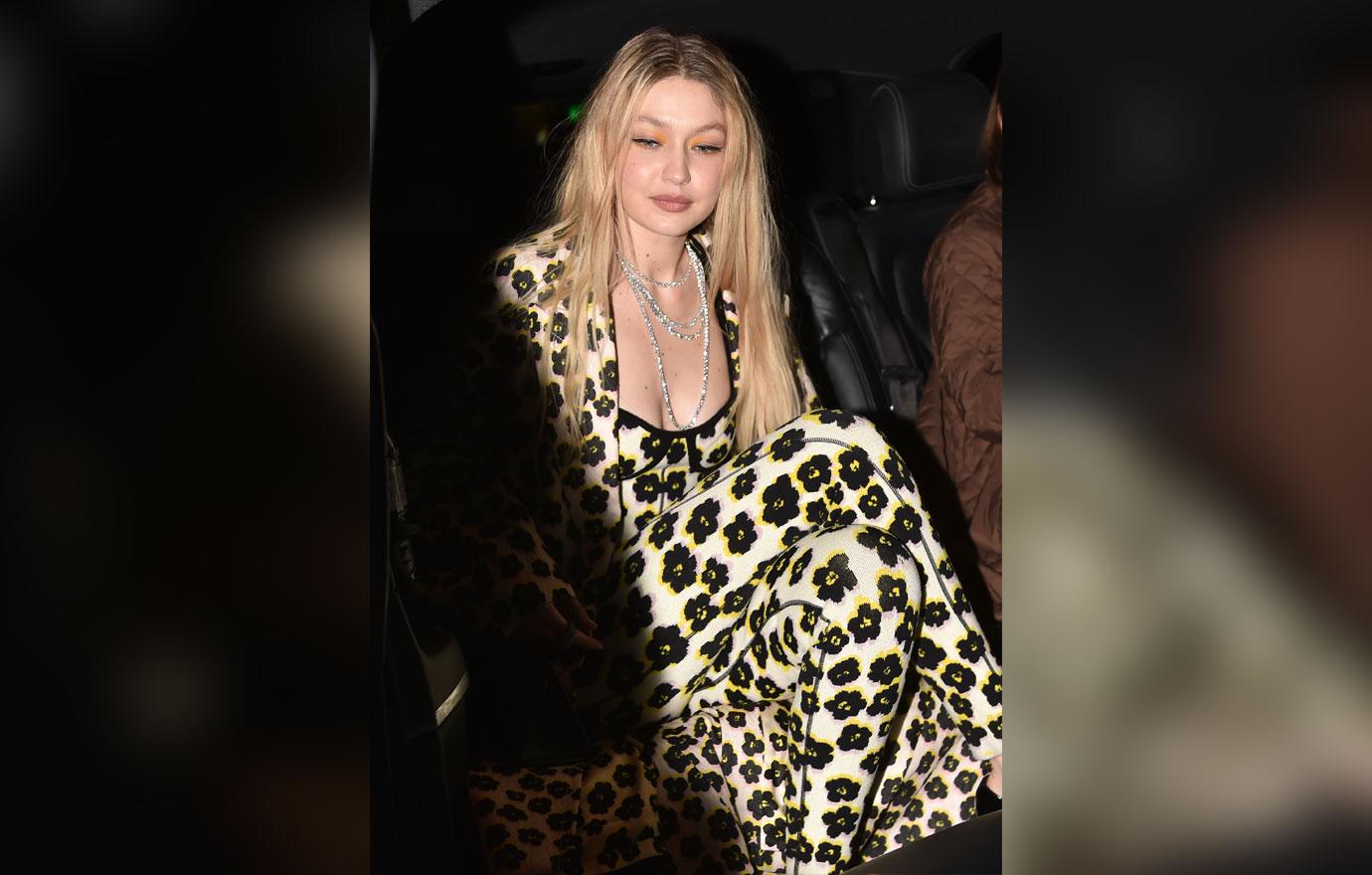 Designers such as Marc Jacobs and Jeremy Scott praised Hadid for her act of generosity, as did a few of her pals, such as Martha Hunt and Patrick Schwarzenegger, with the latter commenting on her post, "Love this."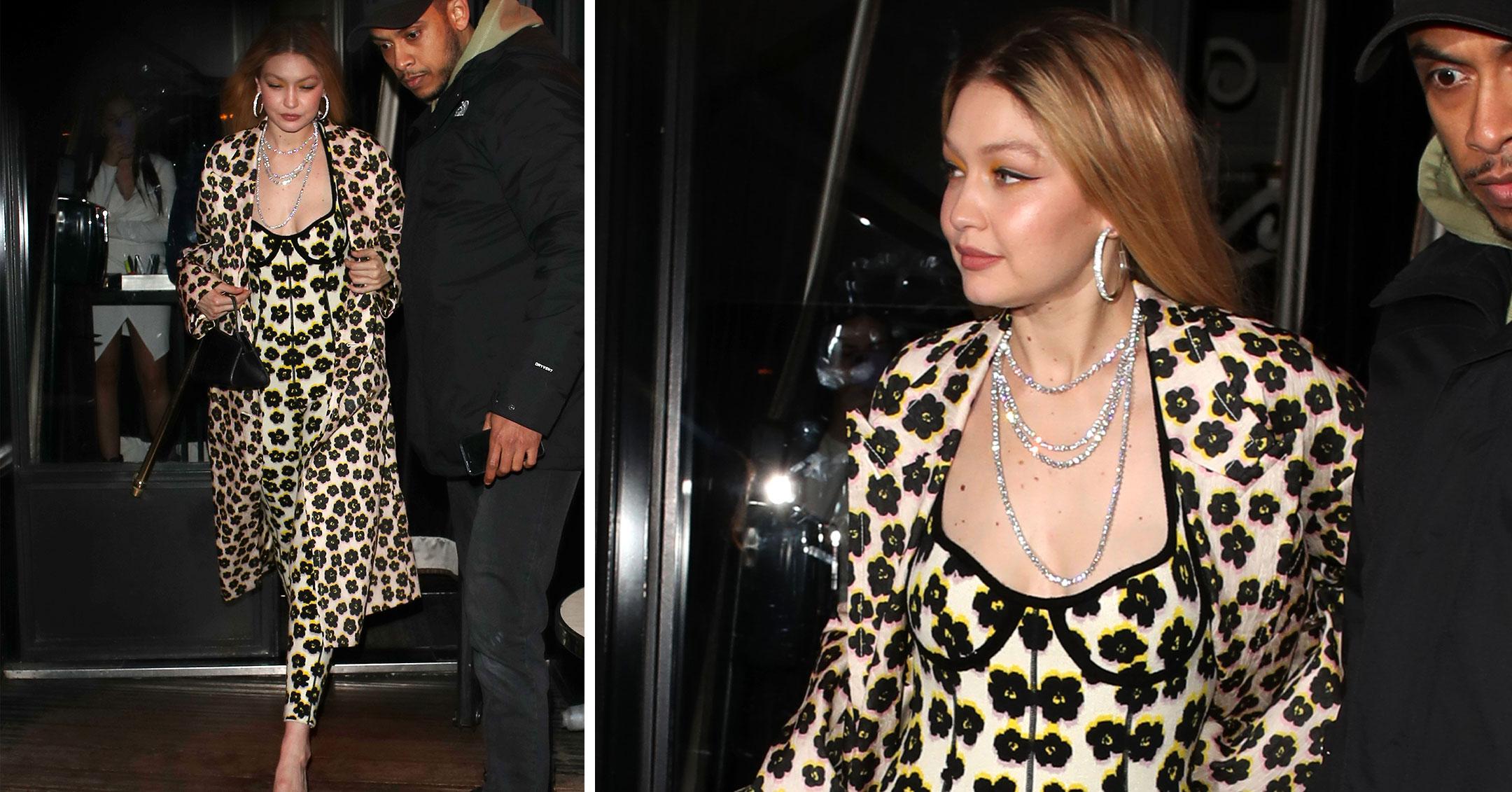 The model walked in countless shows while in town, donning new threads from Marc Jacobs, Versace, Vivienne Westwood, Moschino and Altuzarra.