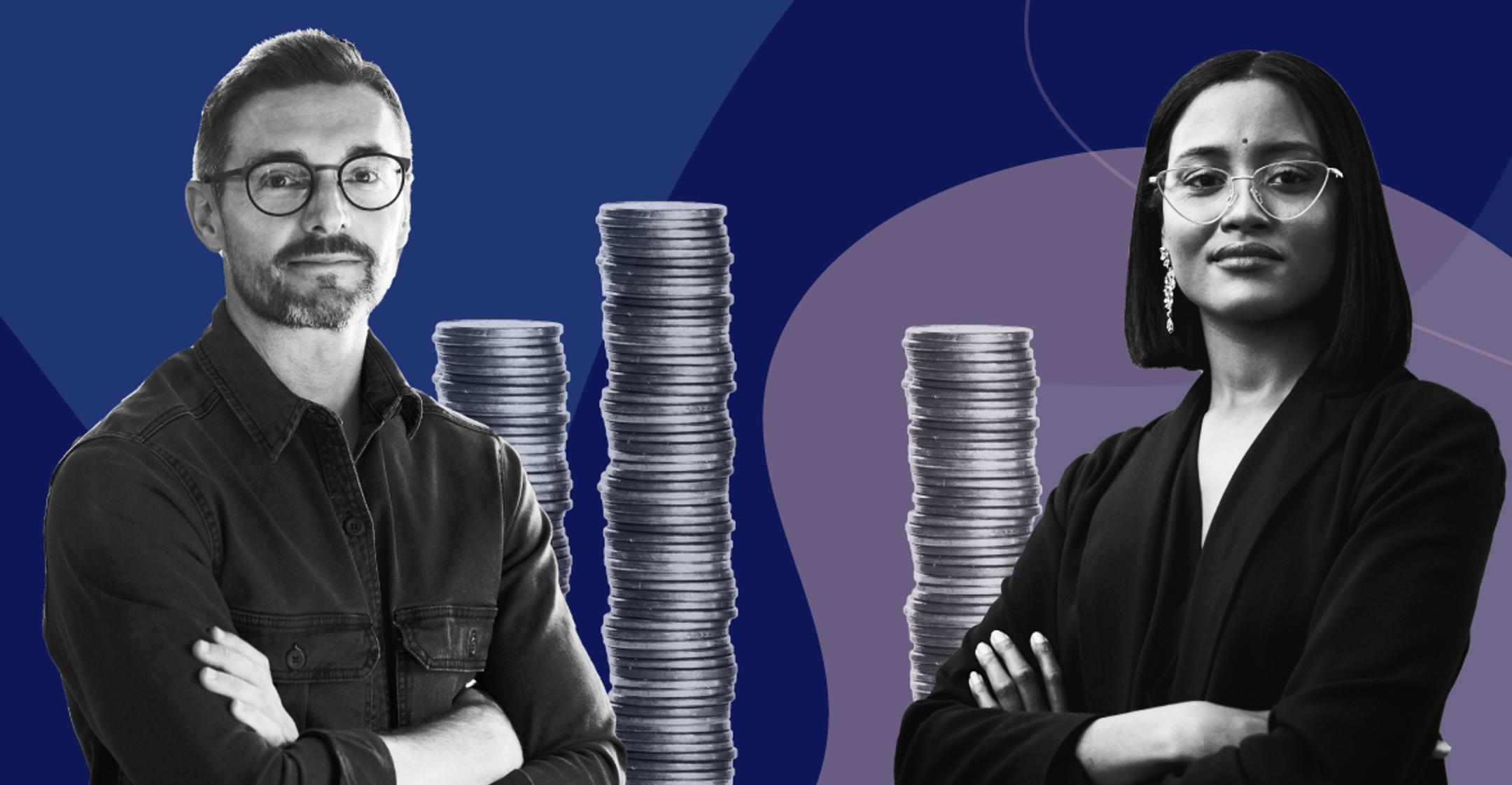 A Gender Wage Gap Report For 2022 Proves America Hasn't Made Much Progress Over The Last Decade
While some industries have made strides when it comes to achieving equal pay between men and women, a new report reveals that the country still has a ton of work left to do. To get to that conclusion, Business.org looked at those who had full-time, year-round jobs and used data from government and and academic sources, such as the Census Bureau.
Article continues below advertisement
Overall, they found that "if salaries followed working calendar dates (without holidays) in 2022, women effectively stop getting paid on October 29th," meaning they work the same amount of time as men but earn less money. According to the findings, the wage gap in America has hovered between 18 percent and 19 percent since 2010.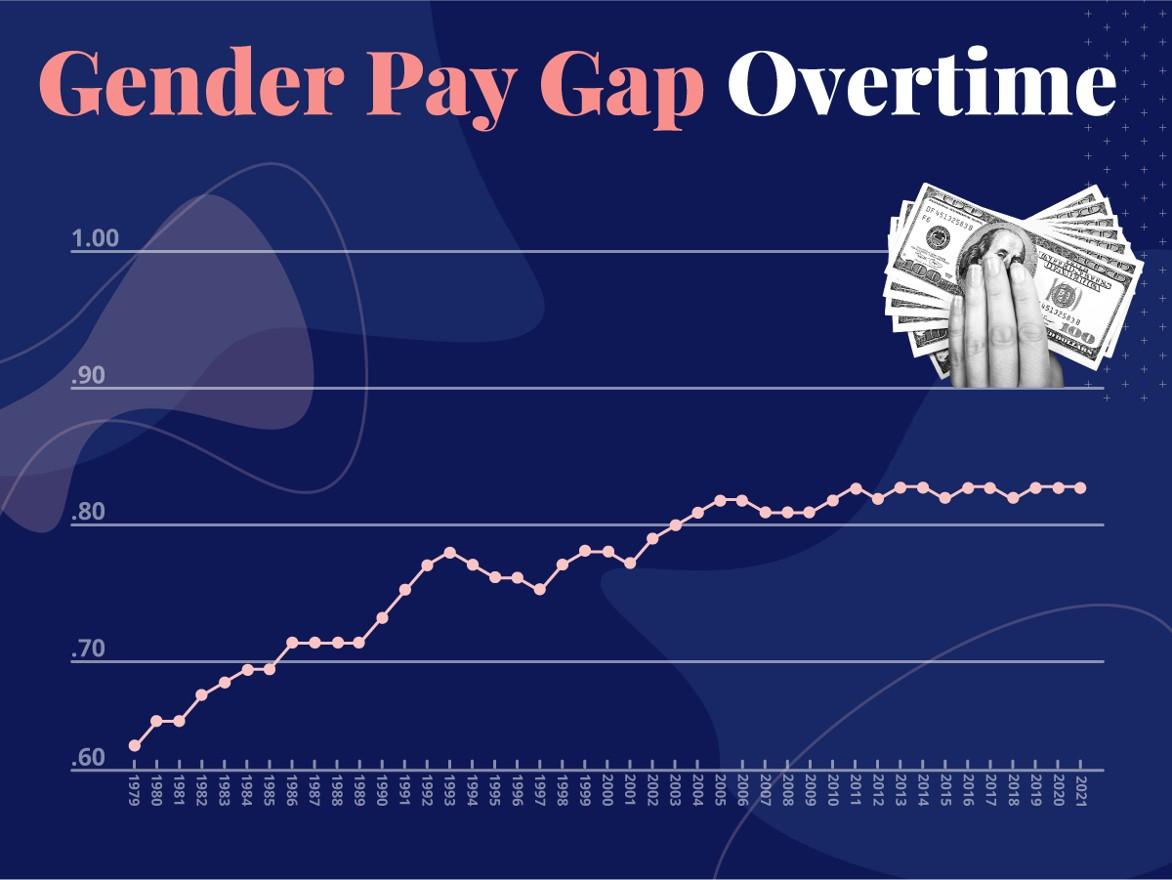 Article continues below advertisement
Washington, D.C. had the smallest gap, though women still earned 8 percent less than their male counterparts. That number more than quadruples in Wyoming, where men make 35 percent more, the largest gap in any state of the country.
In fact, there are just five careers in which women make more than men: compliance officer, graphic designer, clinical laboratory technologist and technician, pharmacist, and insurance claims and policy processing clerk. However, even the highest-paid woman in these fields would make only 7 percent more than a man.
On the other hand, the jobs with the highest wage gaps proves just how under-compensated women are. For example, men in the field of security, commodity and financial services sales make 44 percent more than their female peer.
Article continues below advertisement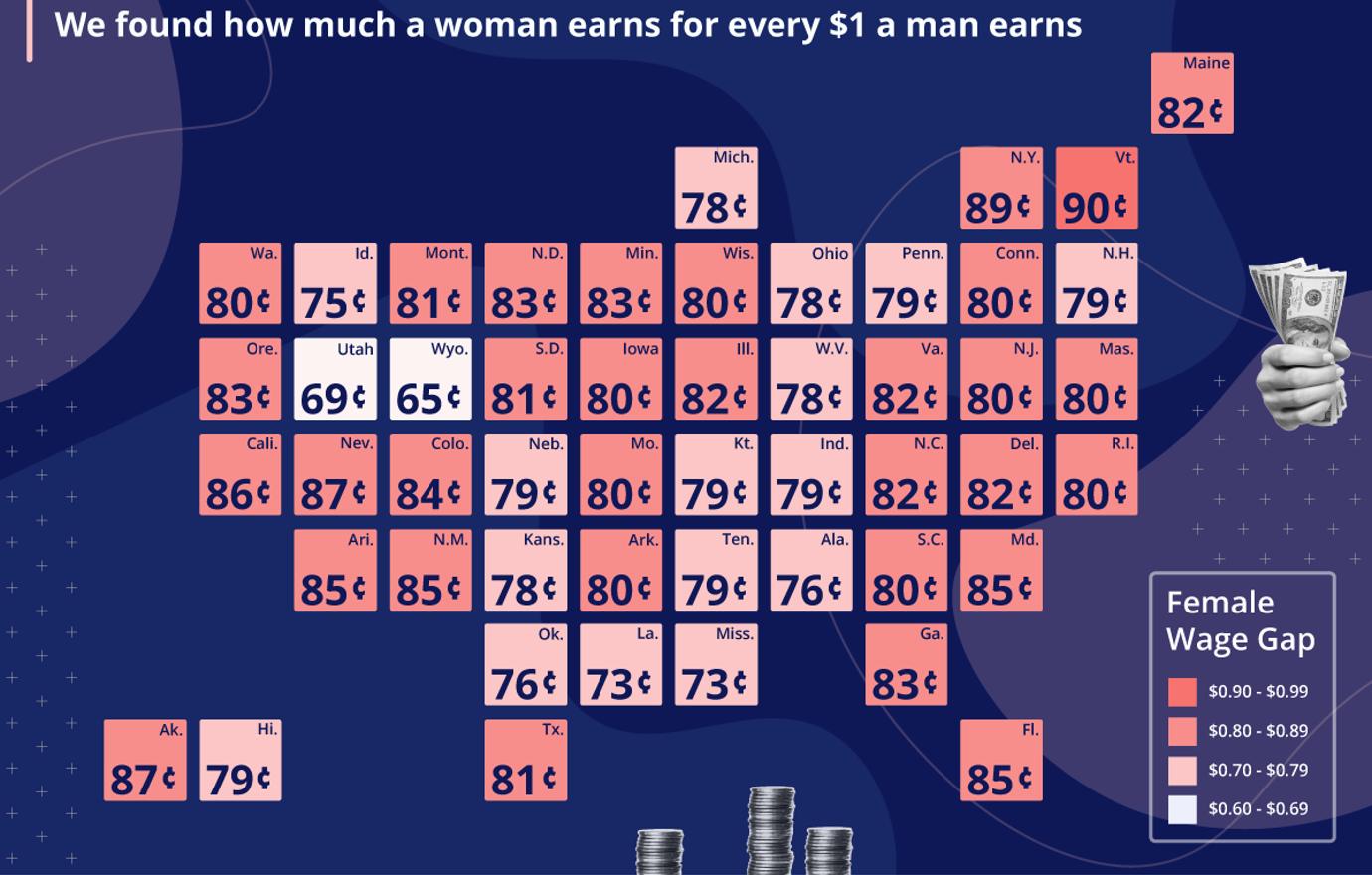 Legal occupations, medical science, financial advisors, and engineers also have wide pay gaps, ranging from a man making 34 to 40 percent more.
Experts have considered various reasons for the gender pay gap. Examples range from women choosing to stay home for family and choosing lower-paying jobs to having less education. However, other examples point to bias and discrimination, a lack of flexible support for work, and other social factors like racial discrimination.
As Janelles Jones, chief economist for the US Department of Labor, puts it, "Many systemic issues are at the root of lower wages for working women — not just gender discrimination, but also racial discrimination, the devaluation of 'women's work', the absence of supports for essential family care, and more."
In order to close the gap, professionals encourage women to speak up. Said Olivia Tan, co-founder of CocoFax: "By using advanced HR reporting and payroll systems, these reports would be easy to produce and analyze the market."