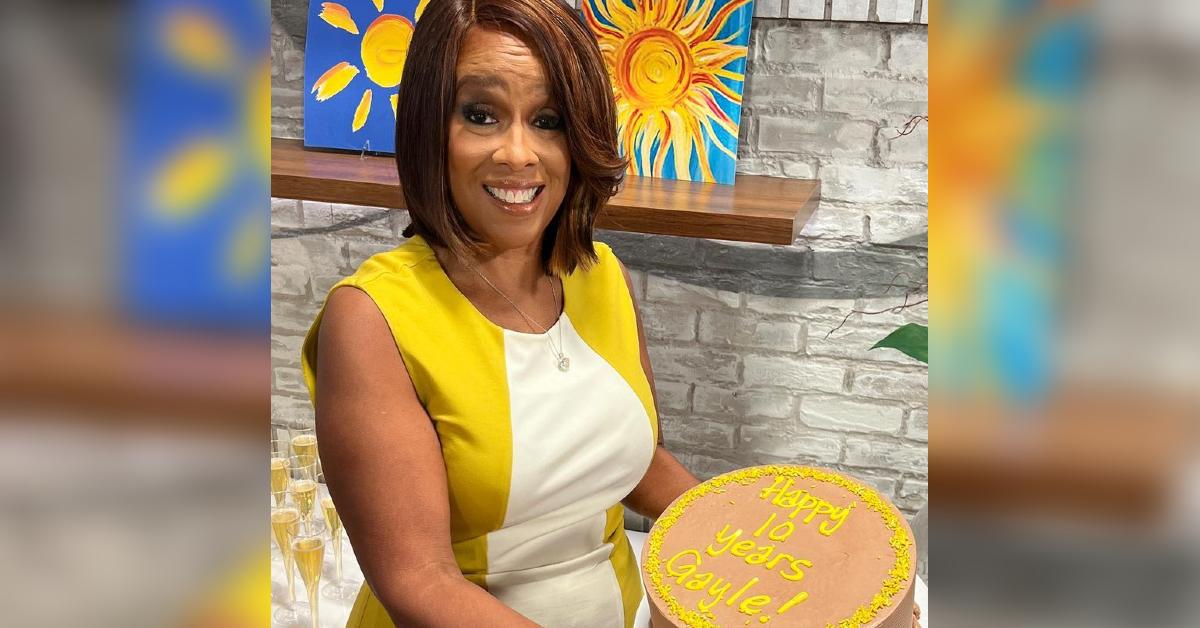 Gayle King Celebrates Her 10-Year Work Anniversary By Wearing The Same Dress She Sported On Her Very First Day: See The Photo!
A decade in the books!
On January 10, Gayle King marked her 10-year anniversary at CBS Mornings by wearing the very same dress she donned for her first day of work, something that's become an annual tradition.
Article continues below advertisement
"Ten years at @cbsmornings table and it feels oh SO GOOD!" she exclaimed on Instagram, sharing a few photos from set that showed her in a yellow and white sleeveless frock. "I can still fit into my anniversary dress (yay) and there was cake double yay!"
Article continues below advertisement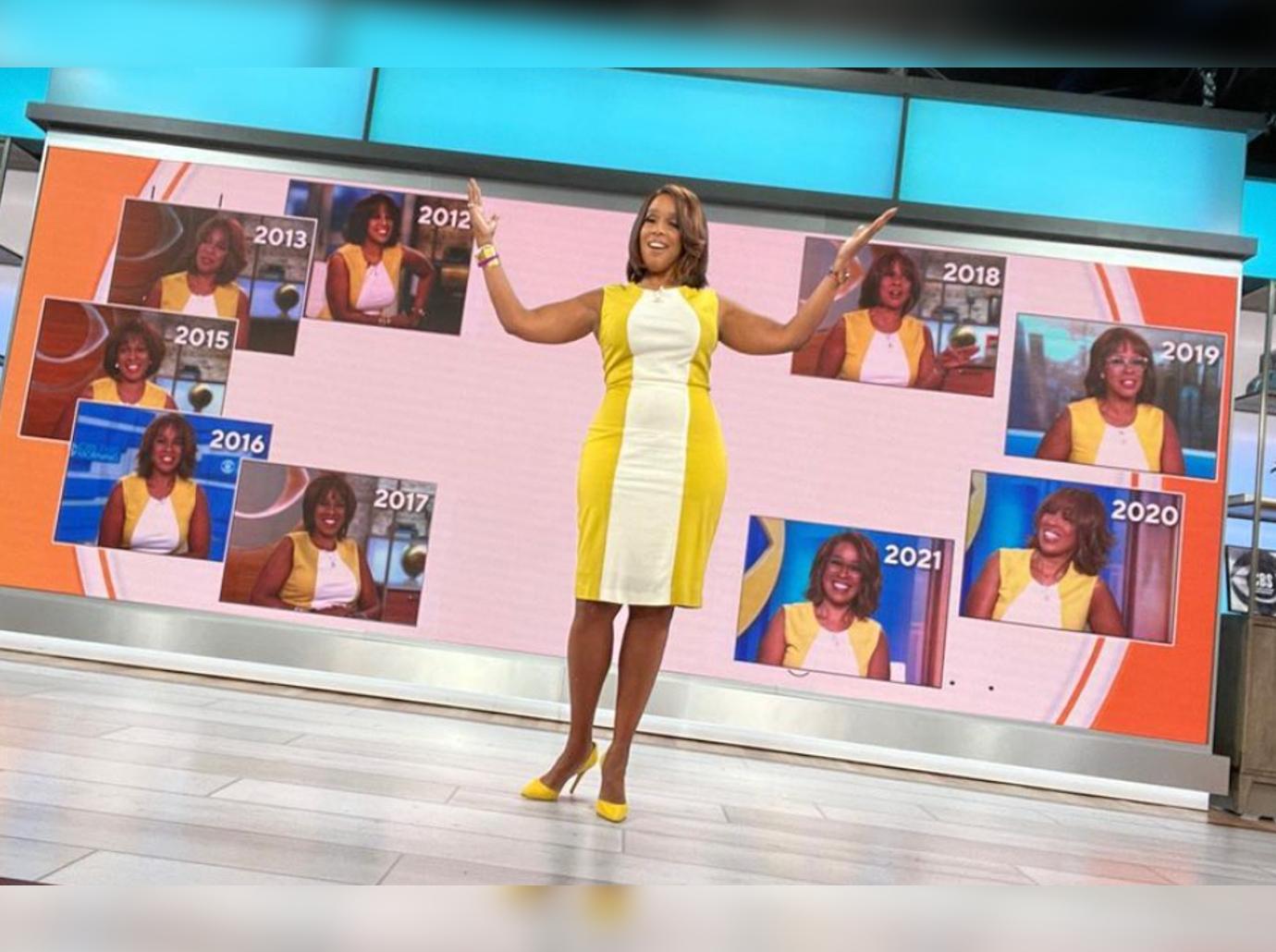 Her coworkers called the accomplishment a "major milestone."
Unfortunately, the celebration occurred on a somber day, as the night prior, it was announced that Full House star Bob Saget had passed away at age 65.
Article continues below advertisement
Reporting on upsetting news has become standard for the star, and though it's hard for her to get through, she's always vowed to do her best work.
"The Gabby Petito story was difficult. The R. Kelly story was difficult. Whenever there's a mass shooting, that's difficult. You know, Black men being killed by police is very difficult. The vitriol in politics is difficult. Actually, there are a lot of difficult moments," she acknowledged to Bustle. "I love my job, and sometimes the news is difficult. But I'm glad that I get to be the one to bring it to you. And hopefully, we can navigate it and get through it together."
Article continues below advertisement
Regardless of what she has to discuss during the day, she makes sure that she gets in the right mindset before she returns home for the night.
"I think maybe I'm good at compartmentalizing," the TV star explained. "I don't know, because I try not to take it home, but again, I'm not a robot. So sometimes it does get to you."
As for her future on the show, King is hopeful that she has many more years in store.
"I still feel that there's always something for me to learn, even now," the magazine editor insisted. "I'm always trying to figure out how to be better."