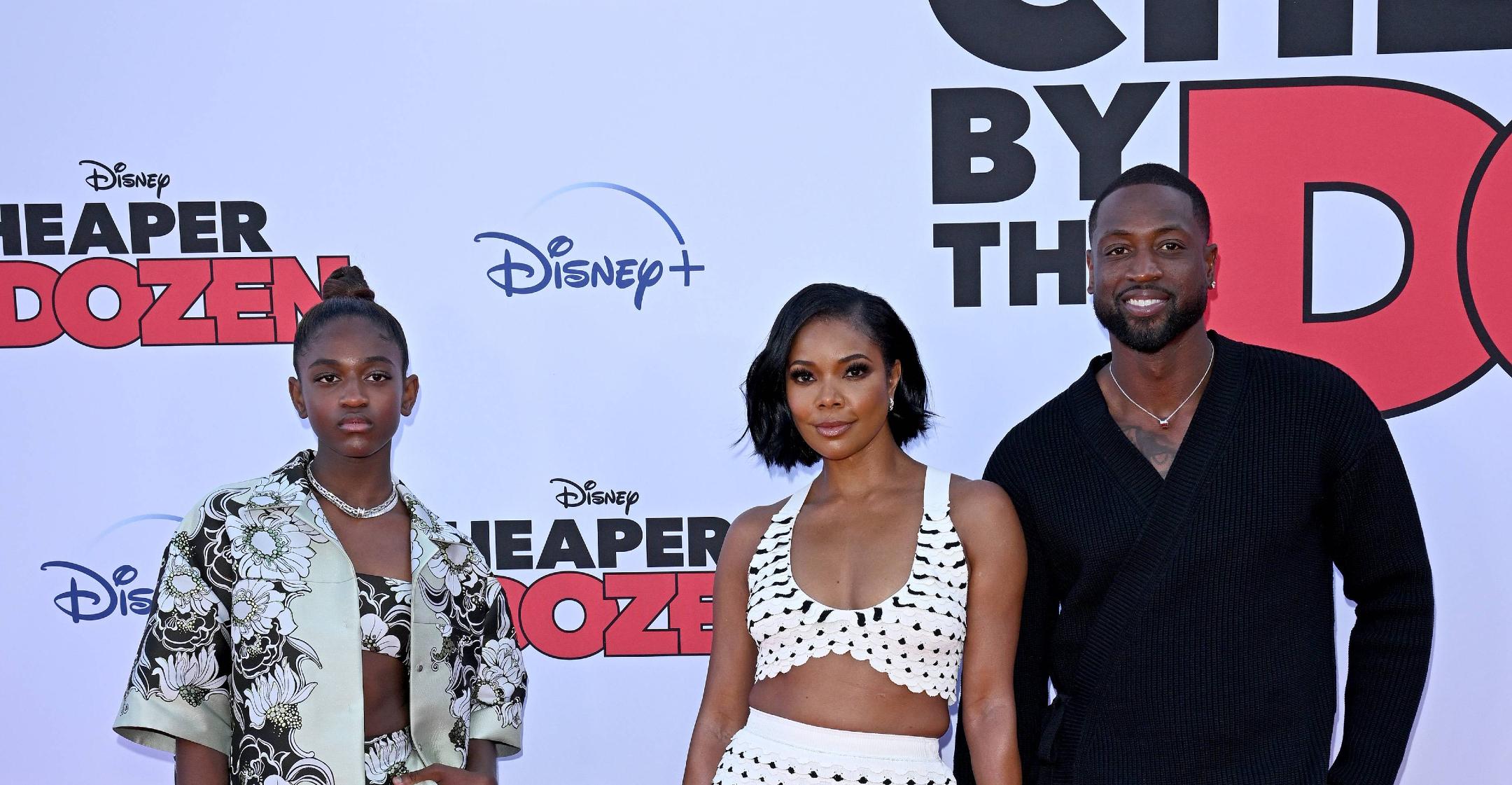 Gabrielle Union & Dwyane Wade's Daughter Zaya Hasn't Seen 'Bring It On' — Even Though She Used To Be A Competitive Cheerleader!
From 10 Things I Hate About You to Girls Trip, Gabrielle Union has starred in a multitude of beloved comedy flicks, but the actress recently revealed that not one of her or husband Dwyane Wade's kids have ever watched any of them!
The star is a mom to Kaavia, 3, and also parents the athlete's other children: Zaire, 20, Zaya, 14, and Xavier, 8, who all "don't think I do anything but Zooms," she admitted.
Article continues below advertisement
"They have not seen anything. Not a thing," she insisted to Entertainment Tonight. "And Zaya was [in] competitive cheerleading. One of her coaches was in Bring It On, still never saw it."
However, on March 16, Union brought her two young ladies to the premiere of her Disney+ remake Cheaper by the Dozen, so they had no choice but to take in the film. "I'm gonna watch them watch it now. It's gonna be interesting," she told a reporter. "In all fairness, the older kids watch Dwyane play basketball, but Kav and Zaya could've cared less."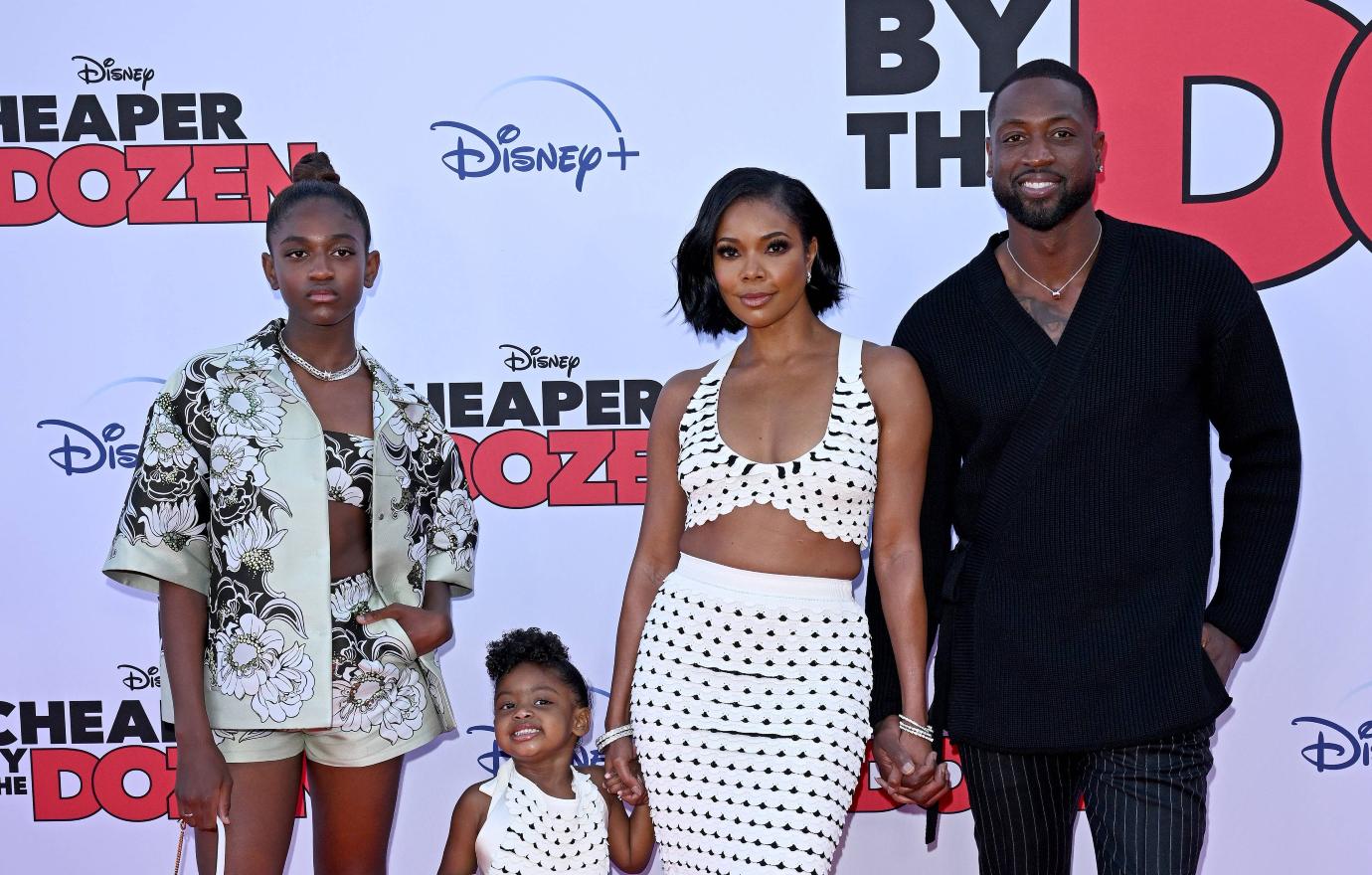 Article continues below advertisement
Despite their disinterest in basketball, the Emmy winner and Kaavia recently signed on as part-owners of the female soccer team Angel City Football Club.
"I love that what we did as a collective, you know ... Serena Williams and her daughter, Olympia, they kicked us off into ownership, and then you know, followed up with Candace Parker and her daughter Lailaa," she shared while on the Tamron Hall Show. "And they were like, 'Come on, we got to complete the trifecta.' And so me and Kaav dove in, and it is amazing."
While it may seem like a random move to some, the Being Mary Jane lead has actually played soccer her entire life.
"So I'm a huge fan, and I was usually one of the only Black people as far as the eye could see on those soccer fields in those tournaments," she shared. "So to be a part of ownership and to see our team is so diverse and it's so amazing."
Article continues below advertisement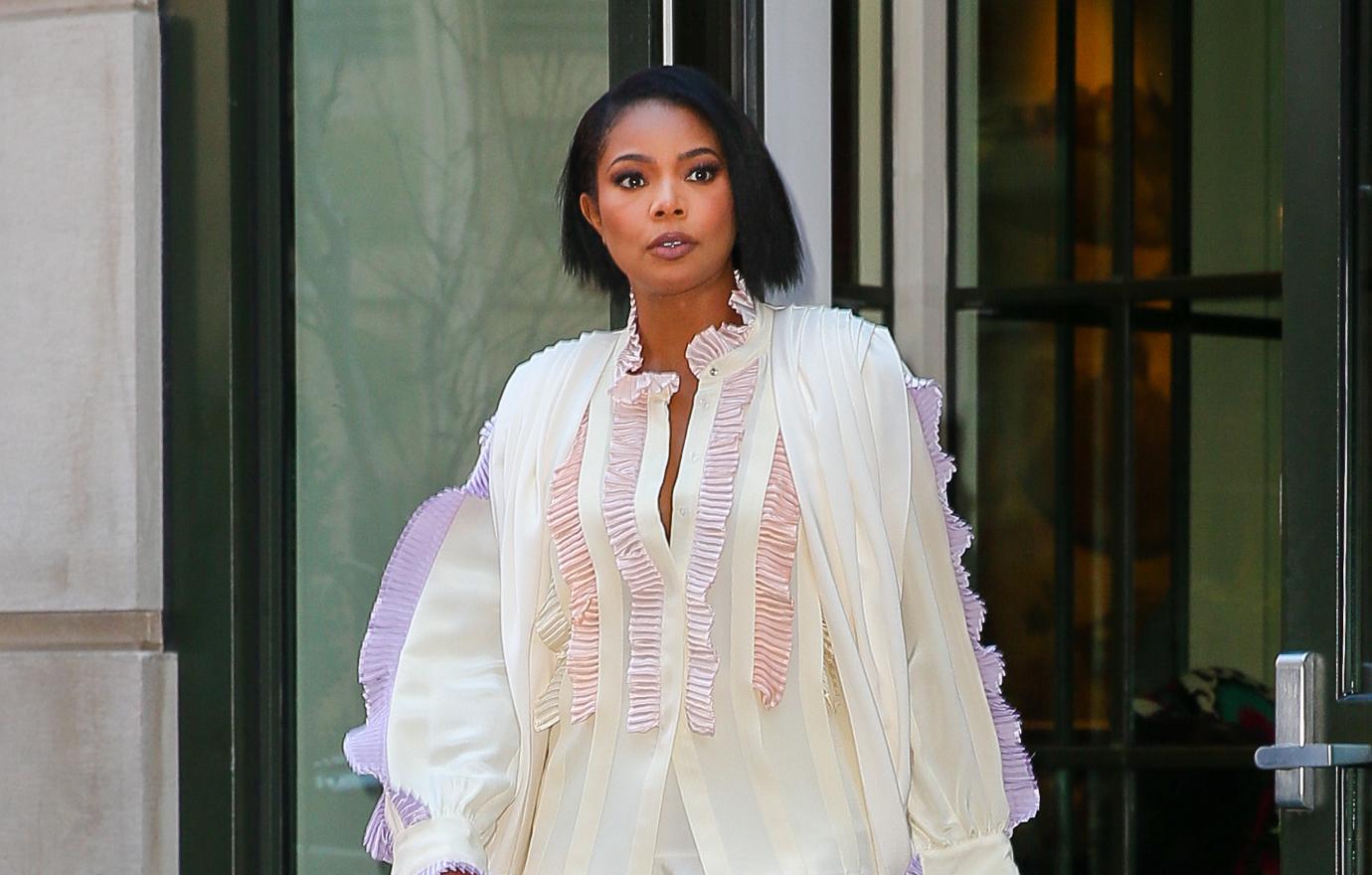 And though her youngest is getting a head start in the business world, the You Got Anything Stronger? author would prefer if she didn't pursue a career in Hollywood or ever appear on a show like America's Got Talent.
"Actors are gluttons for punishment. To have those moments that can feel like your heart is getting ripped out of your chest, and America and the world is, like, weighing in and finding that entertaining — I think that is a hard thing to wrap your brain around. There's nothing normal about that, and it's hard," explained the movie star. "I personally like to lick my wounds in private ... Maybe my kids will be cut from a different cloth. I don't know. Maybe Kaav [will be] like, 'Oh, I absolutely want to live or die in front of America!' But I don't want that for her."