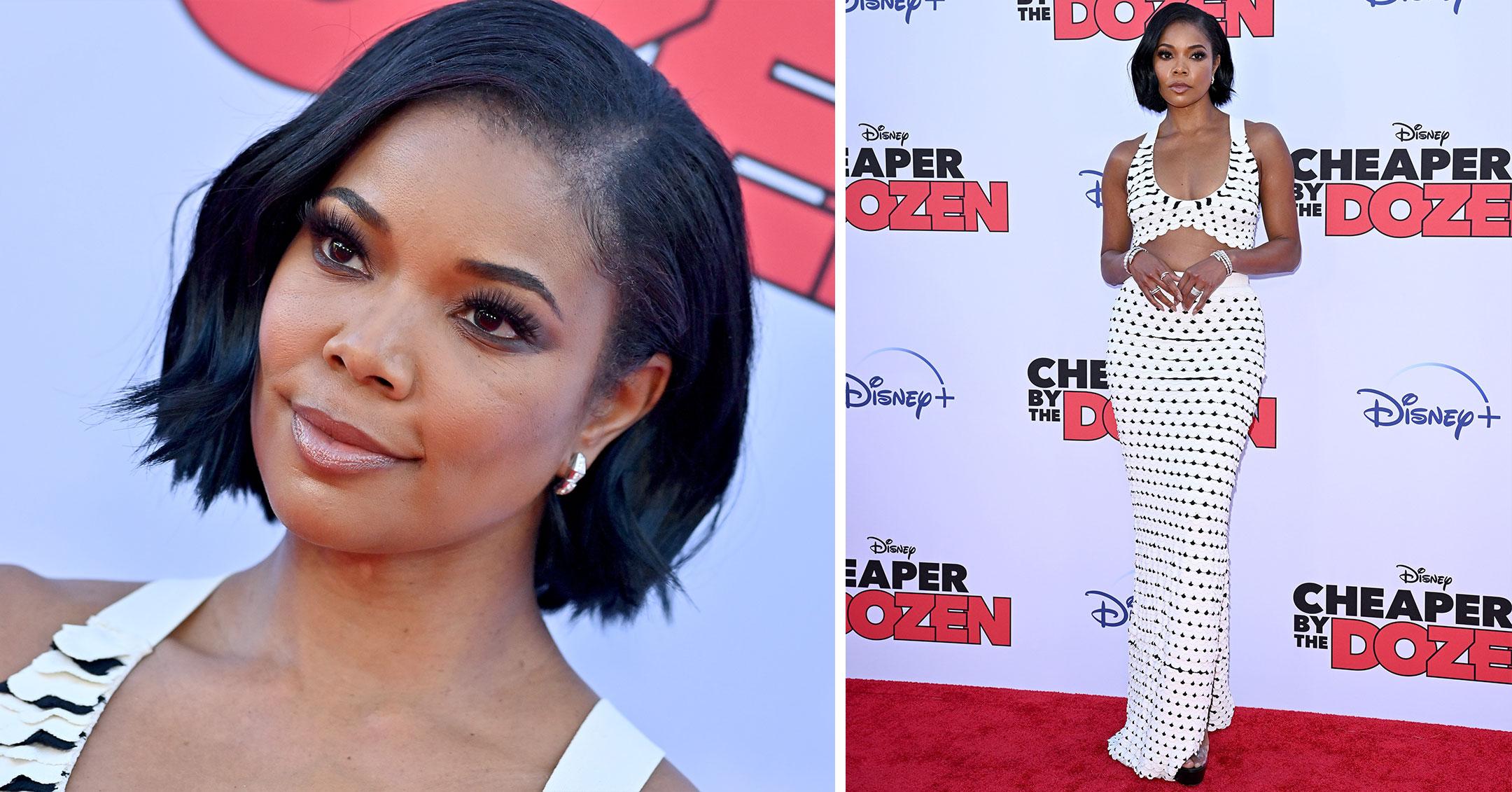 Gabrielle Union Wears A Crop Top & Matching Maxi Skirt To Attend Movie Premiere Alongside Her Family — Pics
On March 16, Gabrielle Union came out to celebrate the premiere of her latest flick, a remake of Cheaper by the Dozen, in which she stars opposite Zach Braff. While the original 1950s flick was rebooted in 2003, the actress was excited that this version would feature a diverse cast — something she never saw in films growing up.
Article continues below advertisement
"We wanted a family that represented what pretty much most communities of color have been doing since the dawn of time anyway. But our families are generally held up as a sign of failure if you don't have the quote, unquote, traditional family, which I think is a bunch of BS and just use to shame folks for surviving any way they can," she shared with Cinema Blend. "But our kinds of families are rarely celebrated, much less represented on screen. So, I wanted to be a part of rectifying that."
Scroll down to see the actress and her own brood on the red carpet!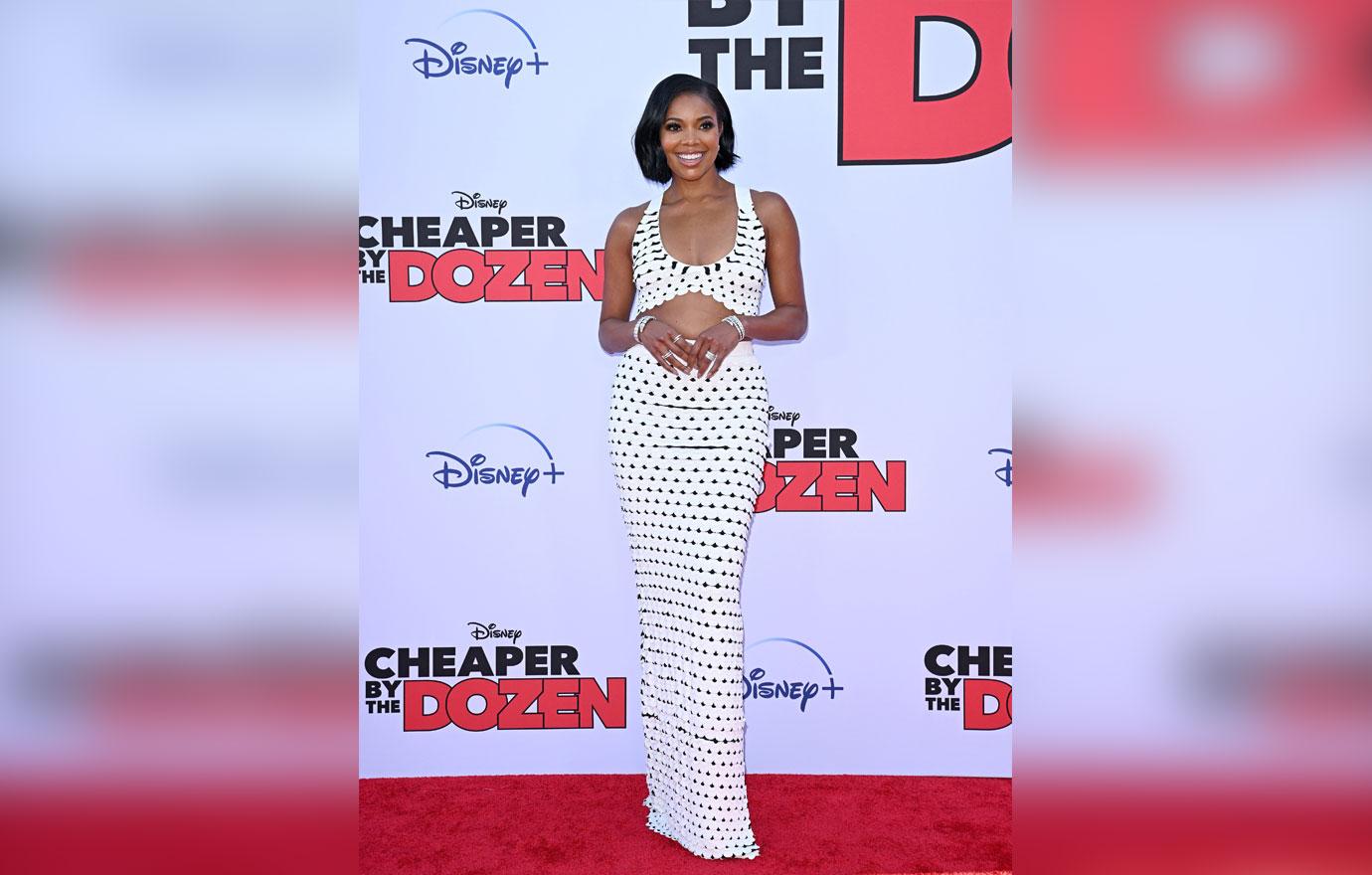 The star looked stunning as usual, wearing a white and black crop top that tied in the back, a matching high-waisted maxi skirt and some silver jewelry.
Article continues below advertisement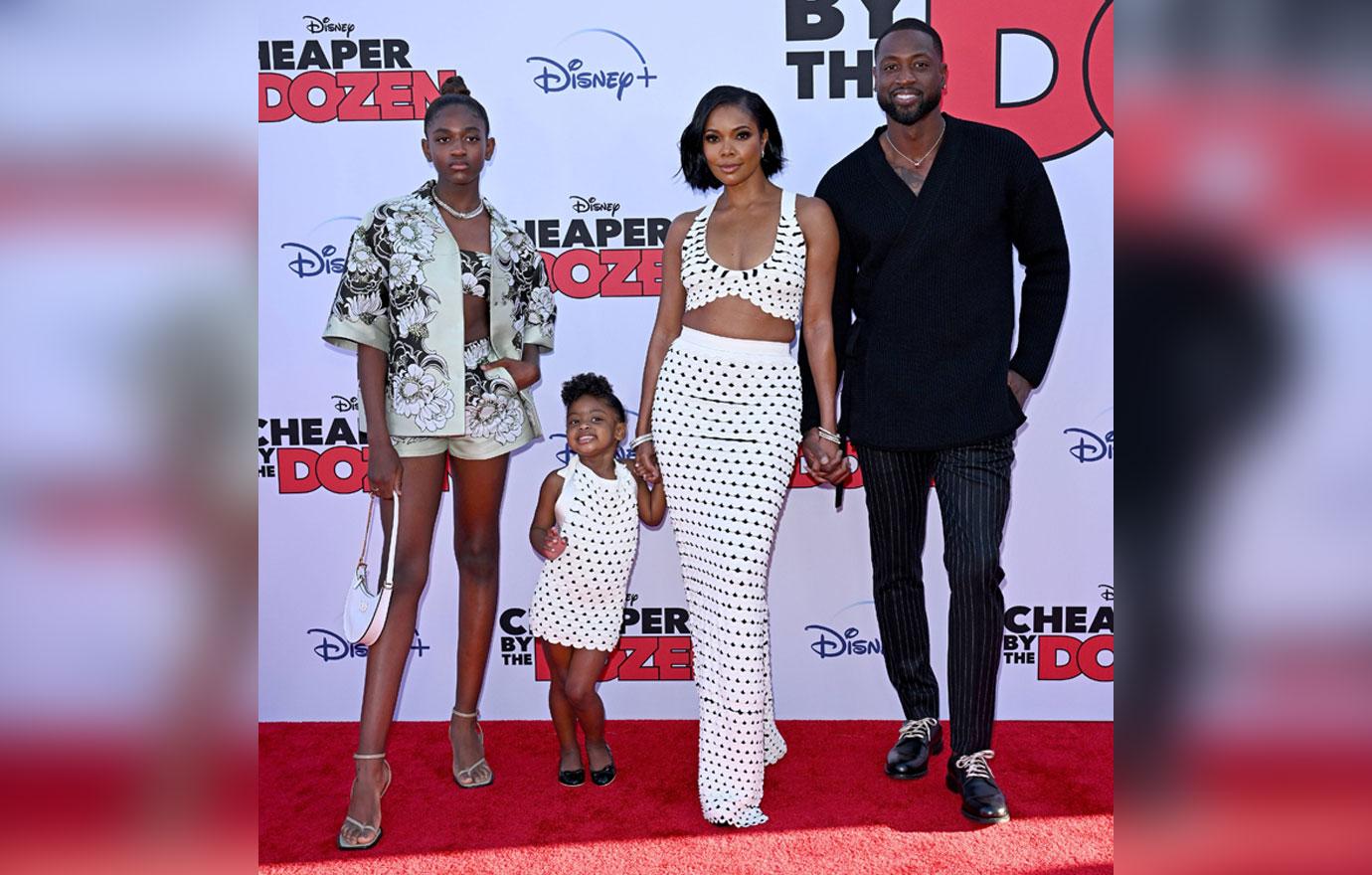 Joining her on the carpet was daughter Kaavia, 3, who rocked a matching outfit in the form of a halter dress. The tot also wore a pair of black flats, while hubby Dwayne Wade's daughter Zaya, 14, showed off her own flair for fashion in a floral three-piece set and low heels.
"Family over everything," the Bring It On star captioned a photo on her Instagram.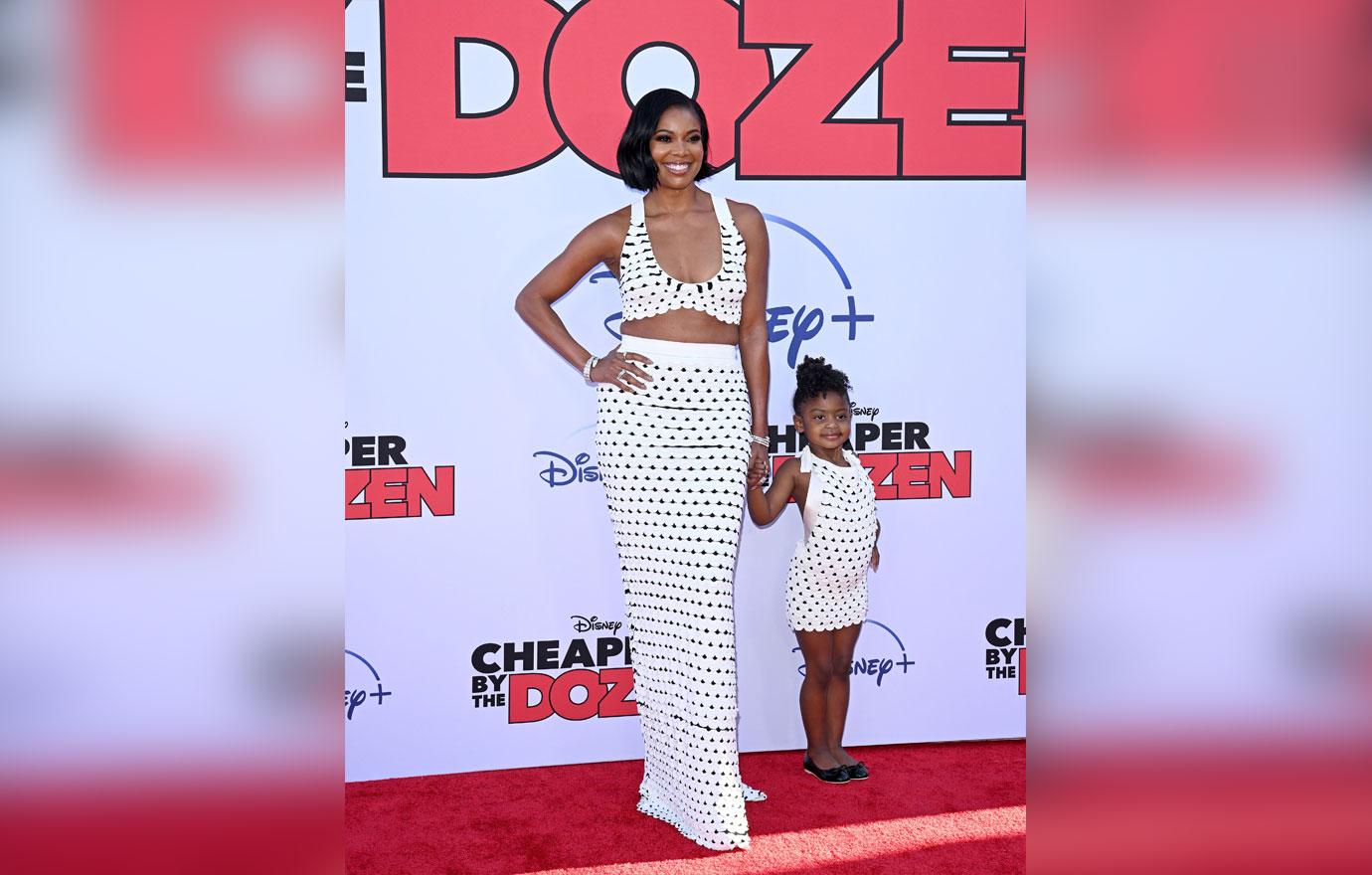 Union revealed that she struggled to embrace her natural hair texture while growing up, so she makes sure she sets a good example for her little girl when it comes to beauty and confidence.
"I live it. I show them," she explained of how she does so. "It's one thing to say, 'Oh your hair is beautiful as it is' while you're getting a relaxer every six weeks. What you say and what you're doing don't match."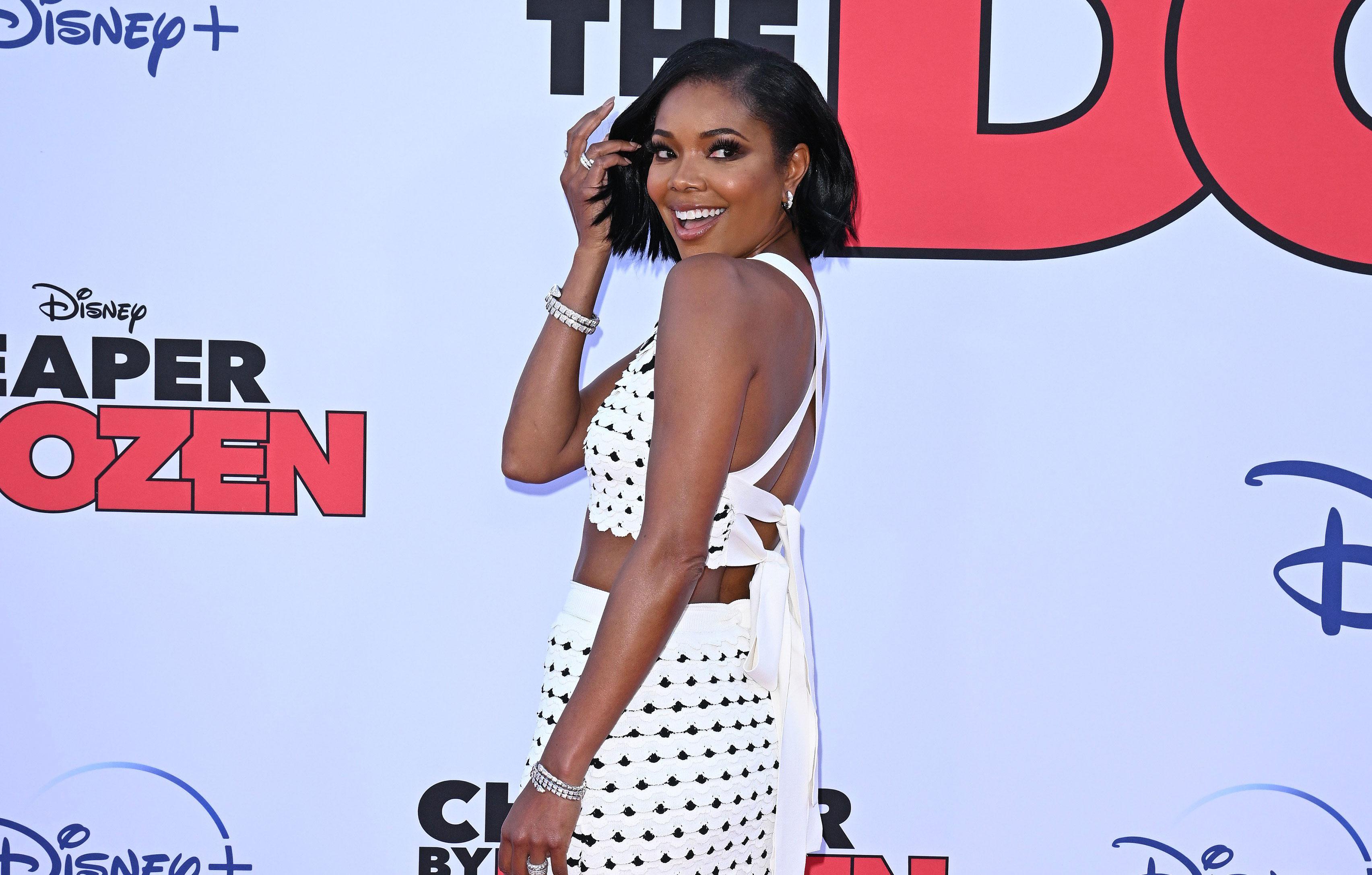 The Emmy winner's Cheaper by the Dozen remake is currently streaming on Disney+.