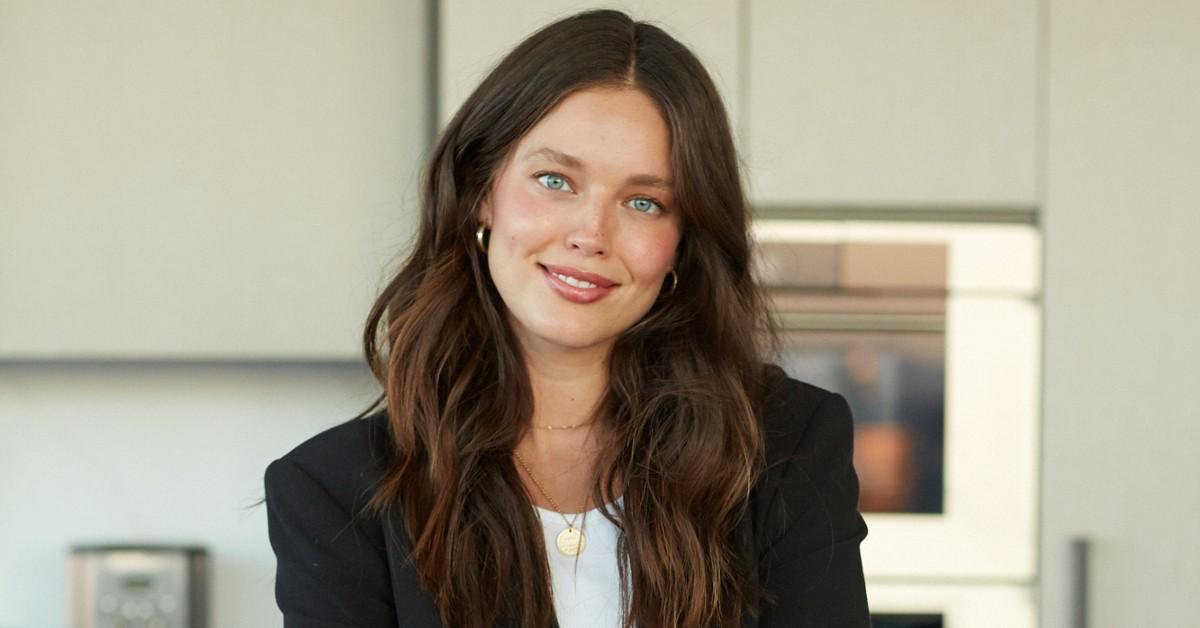 Exclusive: Emily DiDonato Shares How Her Modeling Career Led Her to Start Skincare Line Covey: 'Trust Your Instincts'
Since Emily DiDonato had been a model for over 10 years, she got used to taking care of her skin and putting on makeup. Over time, the brunette beauty would constantly get skincare recommendations — from expensive products to prescriptions.
"I was putting it on my face, but my skin would really suffer. It was so over-sensitized. I was always irritating my face, and when I would shoot commercials, you could see my skin was suffering," the 32-year-old exclusively tells Morning Honey.
Article continues below advertisement
From there, she and her bestie Christina Uribe constantly bonded over taking care of their skin — yet they didn't know how to. "We had our shared dermatologist, who we went to and asked her what the most common problem she was seeing. She said people use way too many products. We were then like, 'Why is there no super simple, clean skincare routine that is easy to follow for people who want beautiful, clear, glowing skin but don't want to overcomplicate things?'"
From there, Covey was born, and they launched their Original Routine, which consists of their Cleanser, Vitamin C Serum and Moisturizer, in March of 2021.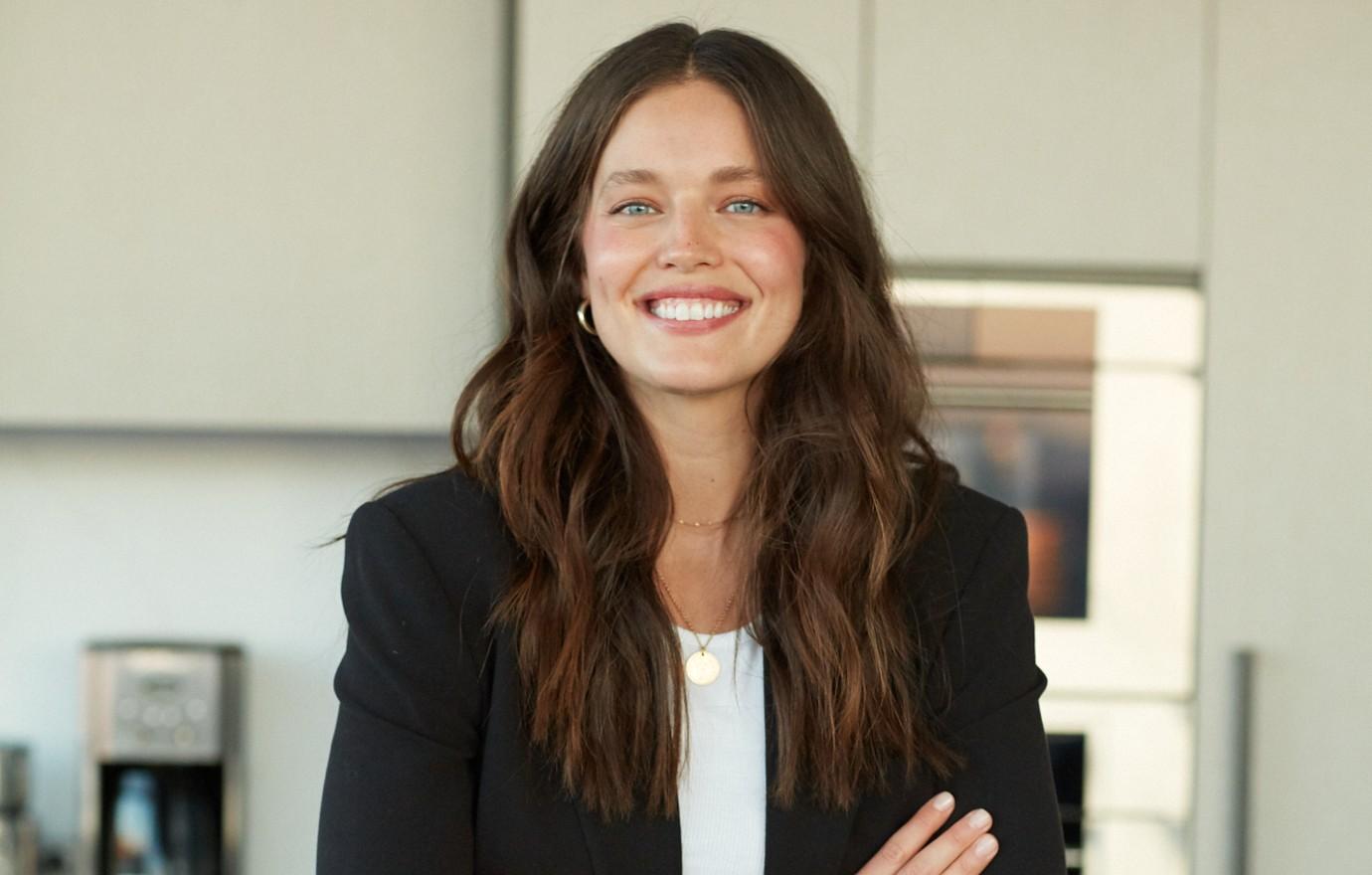 Article continues below advertisement
The model and Uribe had been mulling over the idea for years before they went ahead and started Covey. "We went through two different labs. I also researched every single ingredient that went into all of our products, so it took a very long process," she notes. "Our cleanser took the longest to launch, but that's already won three beauty awards. I'm so glad we stuck it out and ended up with the best formula."
"For the launch, we wanted to start with a routine. We wanted to create this simple effective routine that could be used across all skin types. From there, we wanted our philosophy to be that we only want to launch clean essentials that you are going to use on your skin every single day — and that you can use on your skin every single day," she continues. "Clean essentials is what we focus on."
Covey has launched other products including Sleep Tight Bakuchiol Serum, Last Drop Body Lotion, Seal the Deal Lip Balm and Sun & Done Moisturizing SPF 50 Sunscreen, which dropped in June. "What makes this mineral SPF different than other SPFs on the market is that it blends so beautifully into the skin without leaving any white marks. It's moisturizing, hydrating and there's antioxidants, Vitamin C and glycerin."
Article continues below advertisement
Fortunately, when Covey began, the New York native had a big group of celebrity friends and influencers she could send the product to. "I was shocked by how supportive people were. We got so much love on social media when we first launched. We were welcomed with open arms, but I am aware that it's not always this easy for everyone starting a business. I'm grateful," she says. "I was always going to find a way for this to work. We had so many fires to put out that I knew we would get through this. Making it work was a priority for me — and it still is every single day. I am always thinking, 'What content will I make? Who can I send this to?' The passion and excitement is still very much there for us, which I love. I hope that never goes away."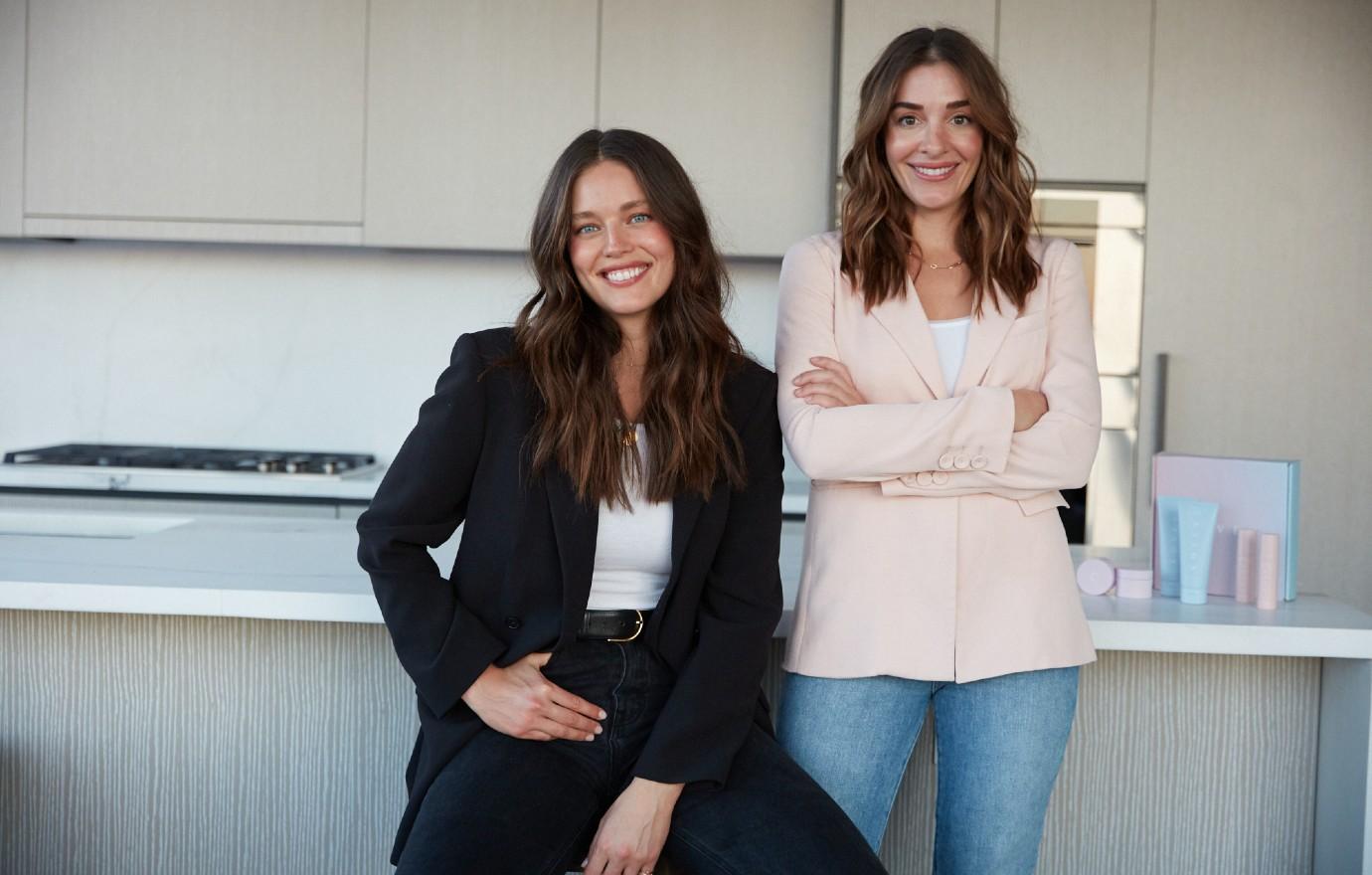 Article continues below advertisement
Nowadays, it's not always easy to stand out in any market — let alone the beauty world, but DiDonato knows how to be unique. "We want to be the most simple skincare brand out there for people who may not know where to start. We want to be this safe haven for someone. The guesswork is taken out of it. It's dermatologist backed, simple, seamless and safe," she insists.
DiDonato would like to return to modeling at some point, but between juggling Covey and her two kids, she is taking her time and soaking in this time off.
She is also still getting used to being a successful businesswoman. "At first, I had bad imposter syndrome. When I would be on calls with my co-founder, I would be typing to her, saying, 'Can you ask this question for me?' I was so afraid to speak up because I thought, 'I'm just a model.' But it turns out sometimes the most simple, straightforward questions are the best questions, so now I am never afraid to ask a question," she shaares.
"But I've gained confidence as time went on and got into more aspects of the business," she continues. "As a model, you're very two-dimensional. You're told what to do, how to act, how to smile, and now that I am on the business side, there's so much to think about. As much as I love being a model, I like the complexity and challenges that come with being an entrepreneur."
Article continues below advertisement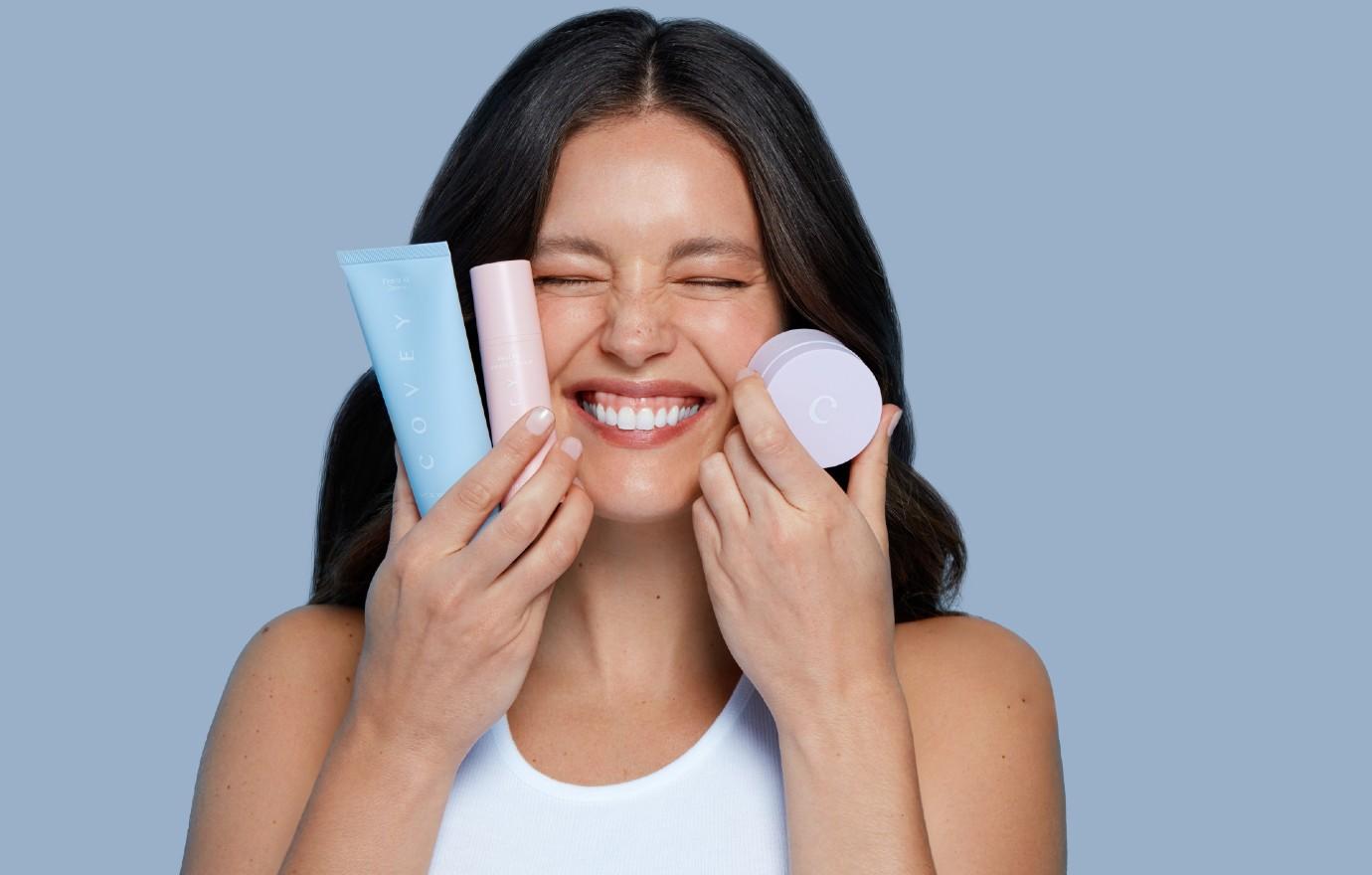 In case anyone is looking to start their own venture, the entrepreneur says it's important to just dive in. "There's no perfect time. You learn as you go, so don't stop yourself. Google is also your best friend!" she quips. "You know so much more than you think you do. We are so hard on ourselves, but trust your instincts and intuition."
As for what's next, DiDonato, who shares son Oliver and daughter Teddy with husband Kyle Peterson, wants to keep "sticking to creating essentials that you can use every day," she says. "My long-term vision/dream for the brand is to create simple, three-step routines for different skin types. Cosmetics would be my dream, too. I love makeup, and I love playing with makeup," she concludes.