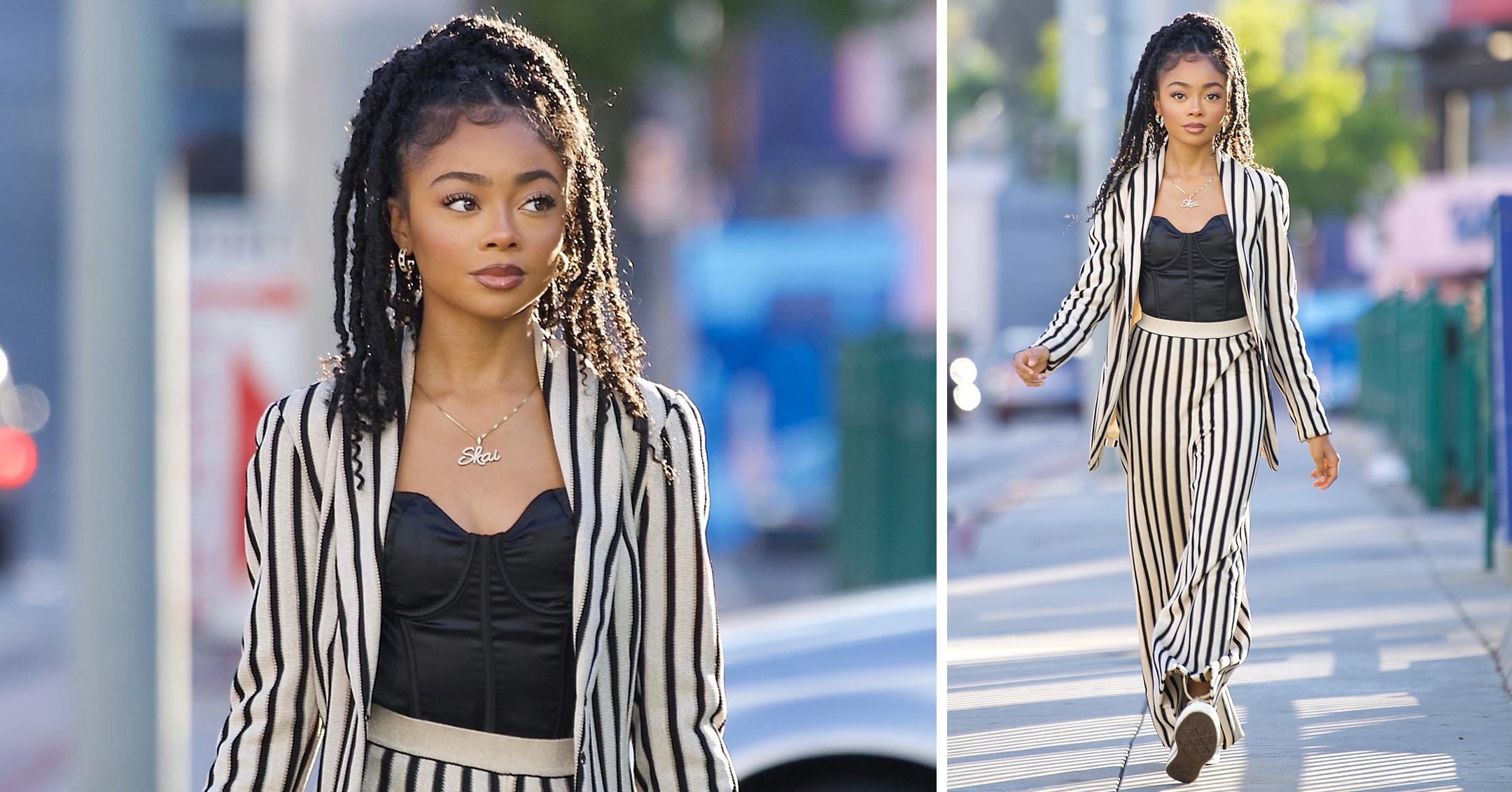 Disney Channel Alum Skai Jackson Proves She's All Grown Up As She Steps Out In A Bustier & Wide-Legged Pantsuit — Pics
The glow-up is real! Though Skai Jackson started acting at the age of five, she wore an adult look when she headed out to dinner at Los Angeles' Katana on June 14.
Article continues below advertisement
"I love to play around with my style, try new stuff, patterns and colors," she's shared of her clothing choices. "It's cool to follow trends sometimes, but I like to make my own trends."
Scroll down to see her look.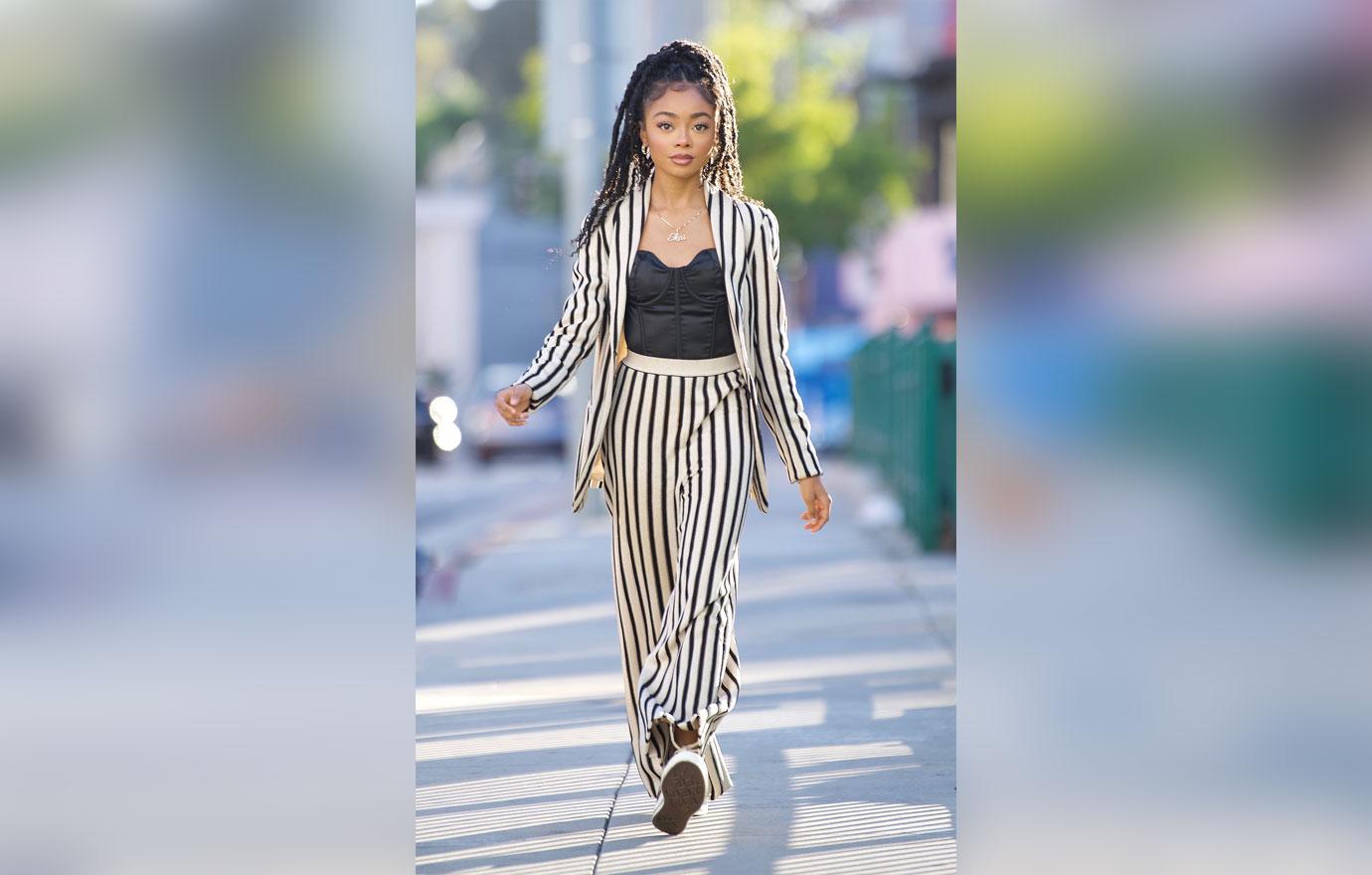 Jackson rocked a white and black striped wide-legged knit pantsuit from Missoni in addition to a black bustier by Beginning Boutique and a pair of classic Converse sneakers.
You may have noticed that the Dancing With the Stars alum didn't carry a purse — but she found another solution to hold her stuff. "Money and ID in my bustier," she quipped on Instagram. She noted that her look was styled by Zadrian Smith.
Article continues below advertisement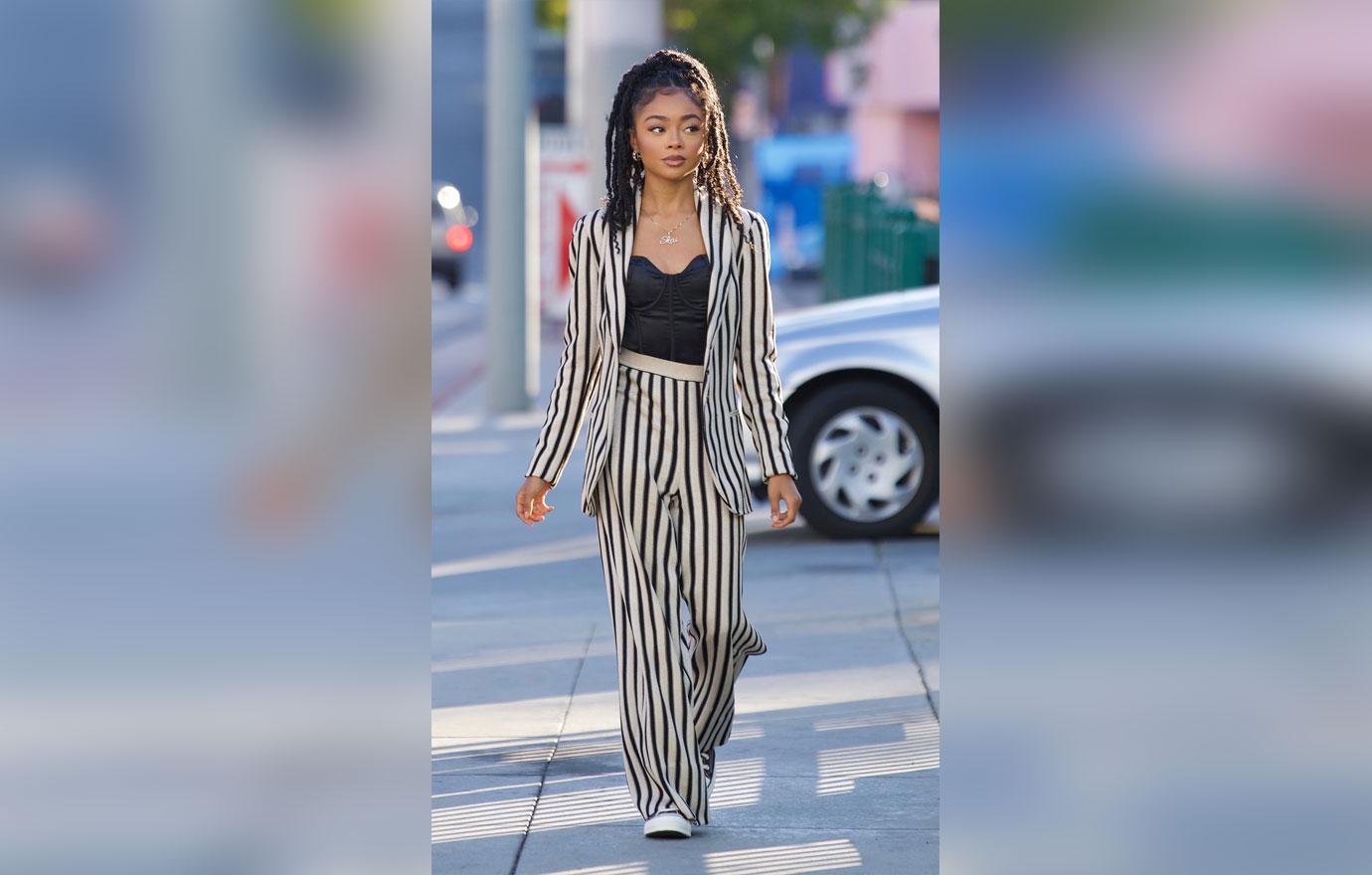 Though the star loves to shop, she usually has to bring her designer duds to the tailor due to her petite frame.
"I'm small, so almost all of my clothes have to be adjusted, but if I don't want to do that I have a couple hacks," she shared with InStyle. "Sometimes I will shrink my clothes in the washing machine and dryer, use a shoelace as a belt, or use clothing tape to make pant legs shorter and fold them up. Safety pins ALWAYS help!"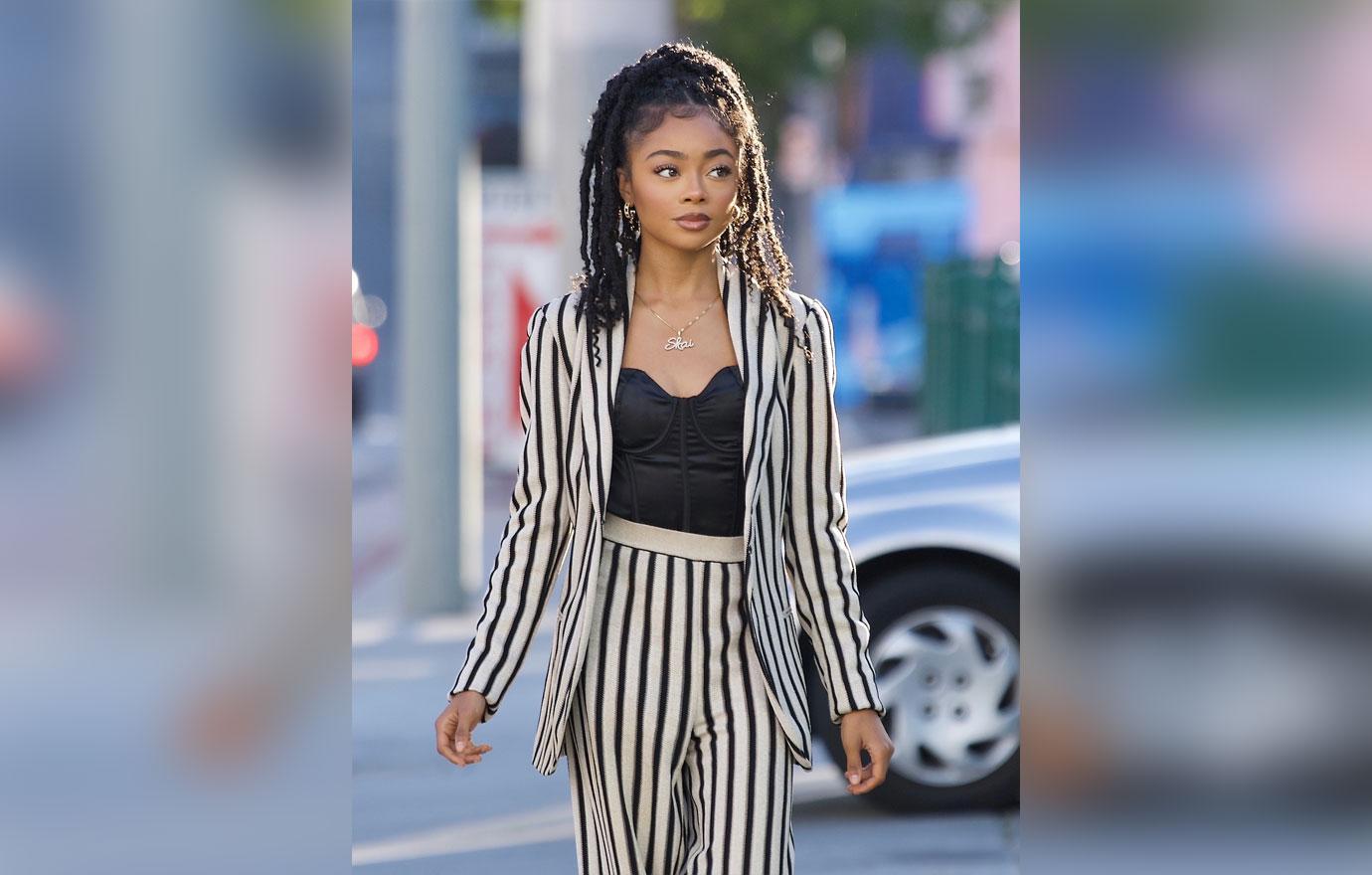 As evidenced by her look, Jackson enjoys dressing up, but she also uses her outfits to inspire others.
"Speaking up about social injustices is really important to me I encourage my viewers to use the platform they have (big or small) to empower others to use their voice," the actress shared. "A tee-shirt or hoodie with a strong message can speak to so many people without having to say much. The message is right in front of them."