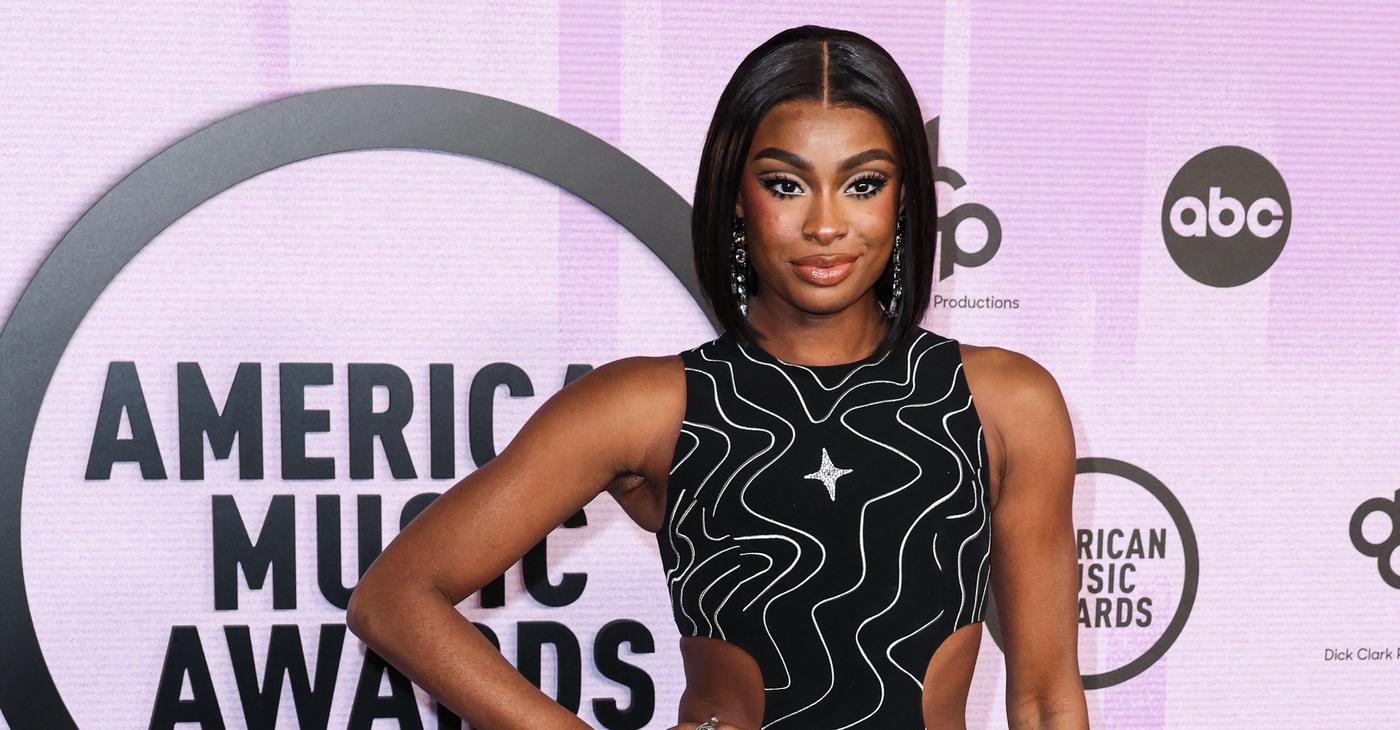 Exclusive: Coco Jones Says Her 'Tenacity' Is One Of The Reasons She's Successful Today: 'I'm Living Out My Dreams'
From singing to acting, Coco Jones has many talents — but she's isn't shocked at how far she's come in such a short amount of time.
"I'm surprised by the timing. At a certain point I stopped guessing at the timing and let it be what it was. But I'm surprised it's right now. I think anyone would be surprised when your life completely flips, but I always knew it would take off. I've always wanted to act and sing and that certainty I had as a kid never faded away," the 25-year-old, who teamed up with Pure Leaf for the second year in a row to prove that saying "no" can be easier – and even fun – when you add a subtly sweet twist, exclusively tells Morning Honey.
Article continues below advertisement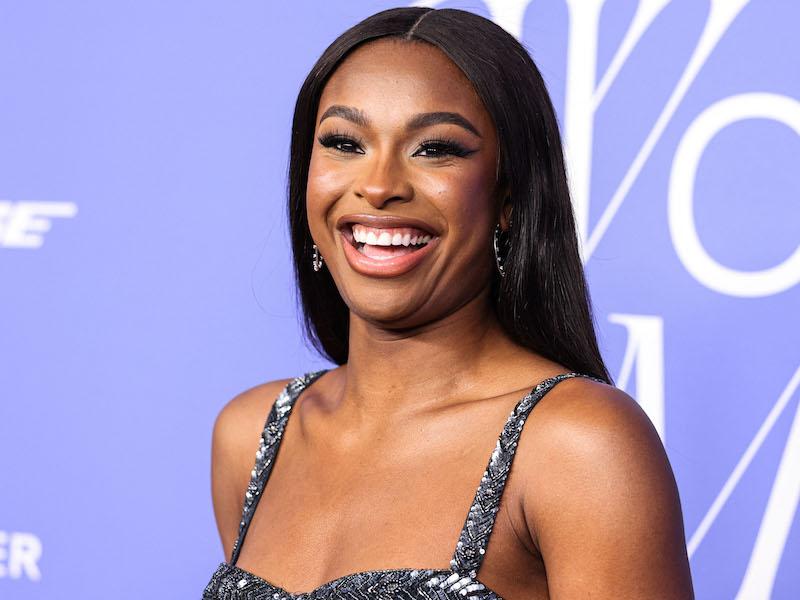 "I have to say tenacity has been a huge reason that I'm successful today. I think a lot of the opportunities that came my way were out of my timeline that I imagined for myself and I had to push past those disappointments to get to new accomplishments. I also credit God, my family and my younger self for my success," she continues. "Having success in TV as well as music at the same time is something I've always dreamed about, and I feel like I'm living out my dreams."
Article continues below advertisement
In September 2020, the singer spoke on her YouTube channel about her negative experiences at the beginning of her career. Though she's been in the industry for a long time — she guest-starred on Disney's So Random! and Let It Shine — her audio clip went viral on TikTok.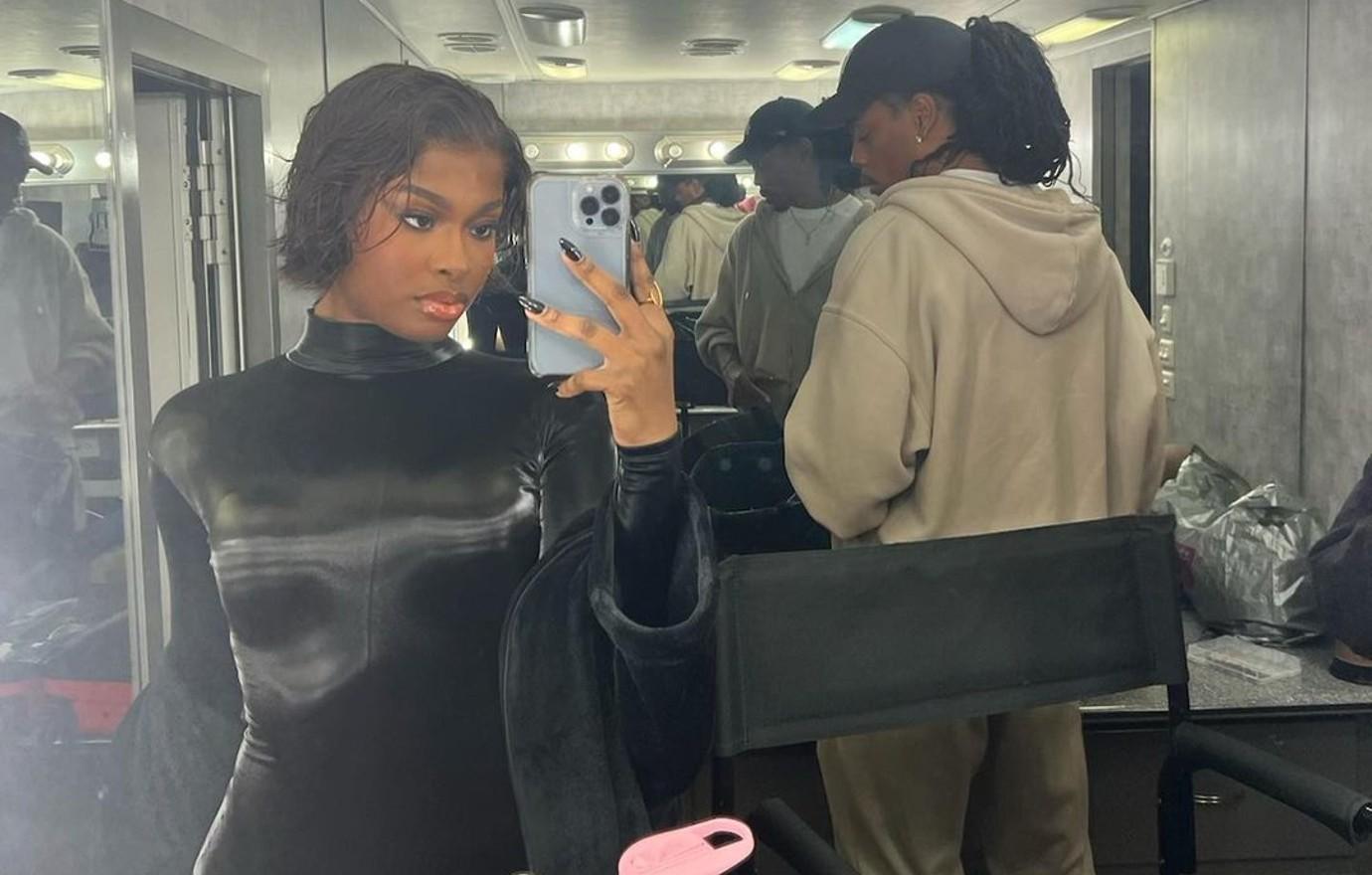 Article continues below advertisement
"The past few years have been a whirlwind of wonderful events. I think it's been surprising as well how quickly things can change," she admits. "I had no idea what TikTok was capable of. It is a powerful force to be reckoned with and I'm glad that I tried. I think that's the message that I want to push out: just to try everything you're passionate about."
From there, the brunette babe was cast in Peacock's Bel-Air as Hilary Banks — another milestone moment for her. "Bel-Air has taught me not to put limits on myself. Originally, I doubted myself and then I got the role of Hilary. I love seeing the lives I've been able to change through the role. I love that I've gotten this opportunity and its taught me to dream bigger in everything," she shares.
Article continues below advertisement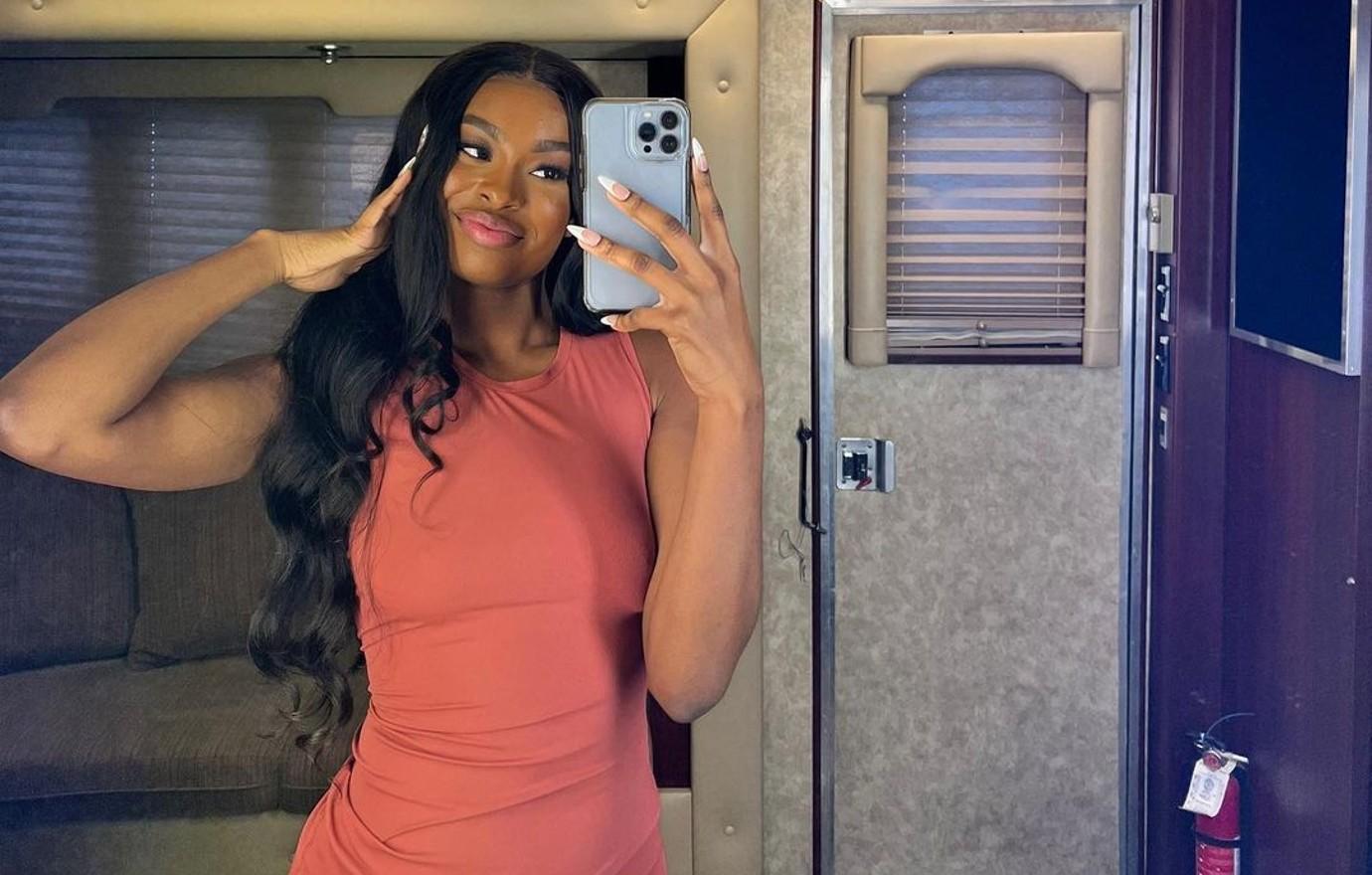 Jones admits it's "hard" to juggle her music and singing career, but she is up for anything that comes her way. "I love the creating aspect of both and the rush of sometimes being on stage or at the set for an important scene. It feels very high stakes and it's exciting and scary at the same time, but it brings out the best in me every time," she says. "I'm excited to be touring this summer. I love performing and I love watching the audience sing my songs super loud. It's so beautiful to see so I want to do a lot of that this summer."
"I want to mentor more young women throughout my career because I feel with the knowledge I'm gaining in life I have the responsibility to share it with as many women like me as possible," she adds.
Article continues below advertisement
In the meantime, the actress is excited about her latest partnership with Pure Leaf, where she stars in an in-faux-mercial promoting the power of "no."
"Last year, Pure Leaf and I partnered to launch the 'Subtly Sweet Hotline' where I was on-call to help fans build boundaries by saying 'no' to things that don't deserve their time, so they can prioritize the things that do. This year, we are continuing our partnership to launch 'As Seen on Pure Leaf — an in-faux-mercial where I will show fans how to unlock their 'subtly sweet' sensibility inspired by Pure Leaf Lower Sugar Iced Tea which has just the right amount of sweetness added," she explains.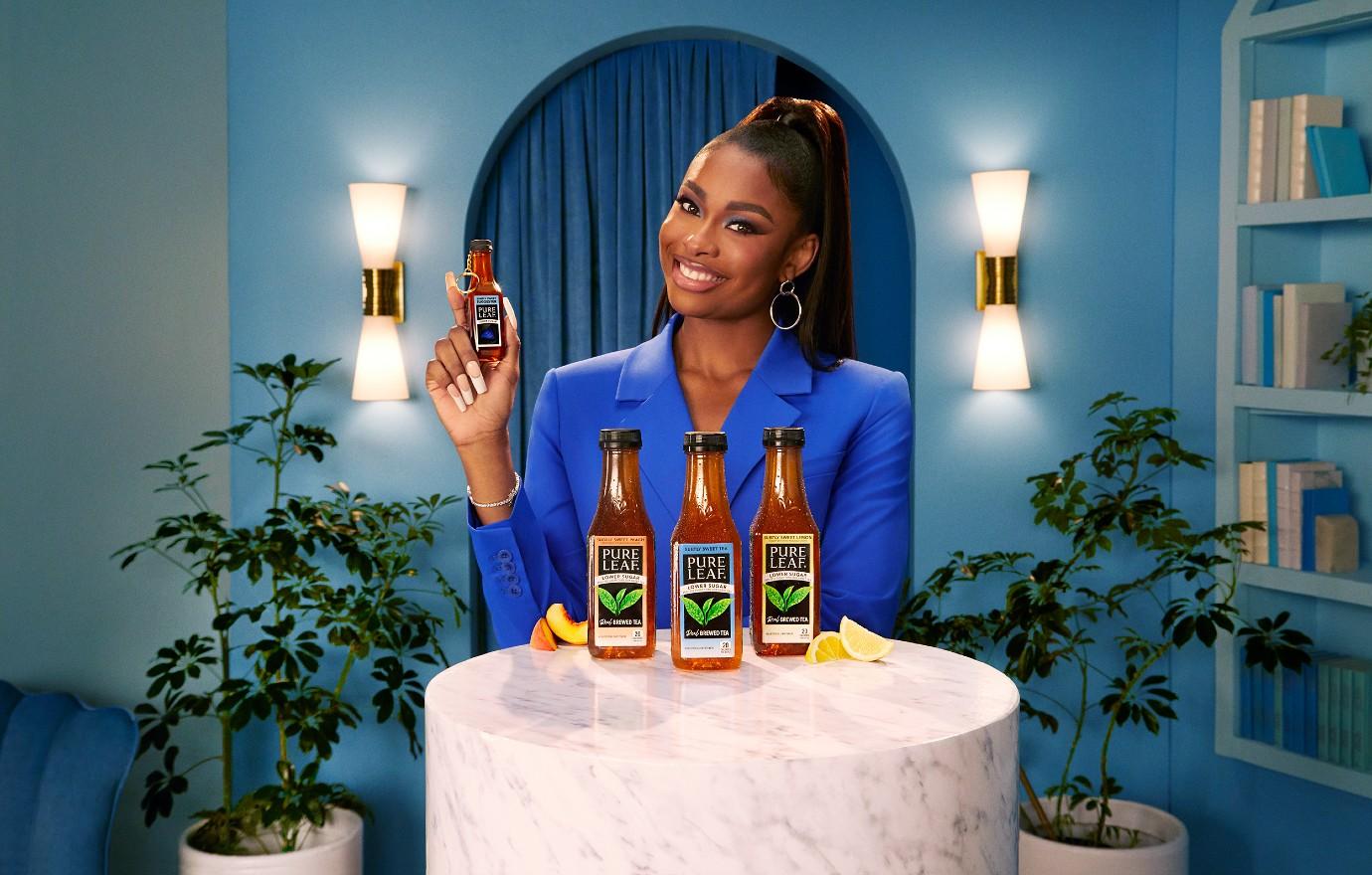 "I feel grateful that I get to promote a useful campaign like this. As women, sometimes we naturally want to people please, and I've had to learn through my journey how beautiful 'no' is and I hope to share that message with women who are still figuring it out," she continues. "I set boundaries by figuring out my 'why.' Why I do and don't want certain things and that helps me stand up for my boundaries. The teas are so delicious and only have 5 grams of real added sugar; the Subtly Sweet Tea is my personal favorite flavor. We're also going to give viewers a free bottle of Pure Leaf Lower Sugar Iced Tea ... and a chance to win their own Subtly Sweet Suggester, which is also featured in the in-faux-mercial. All viewers need to do is visit www.GetSubtlySweet.com to enter by May 8."