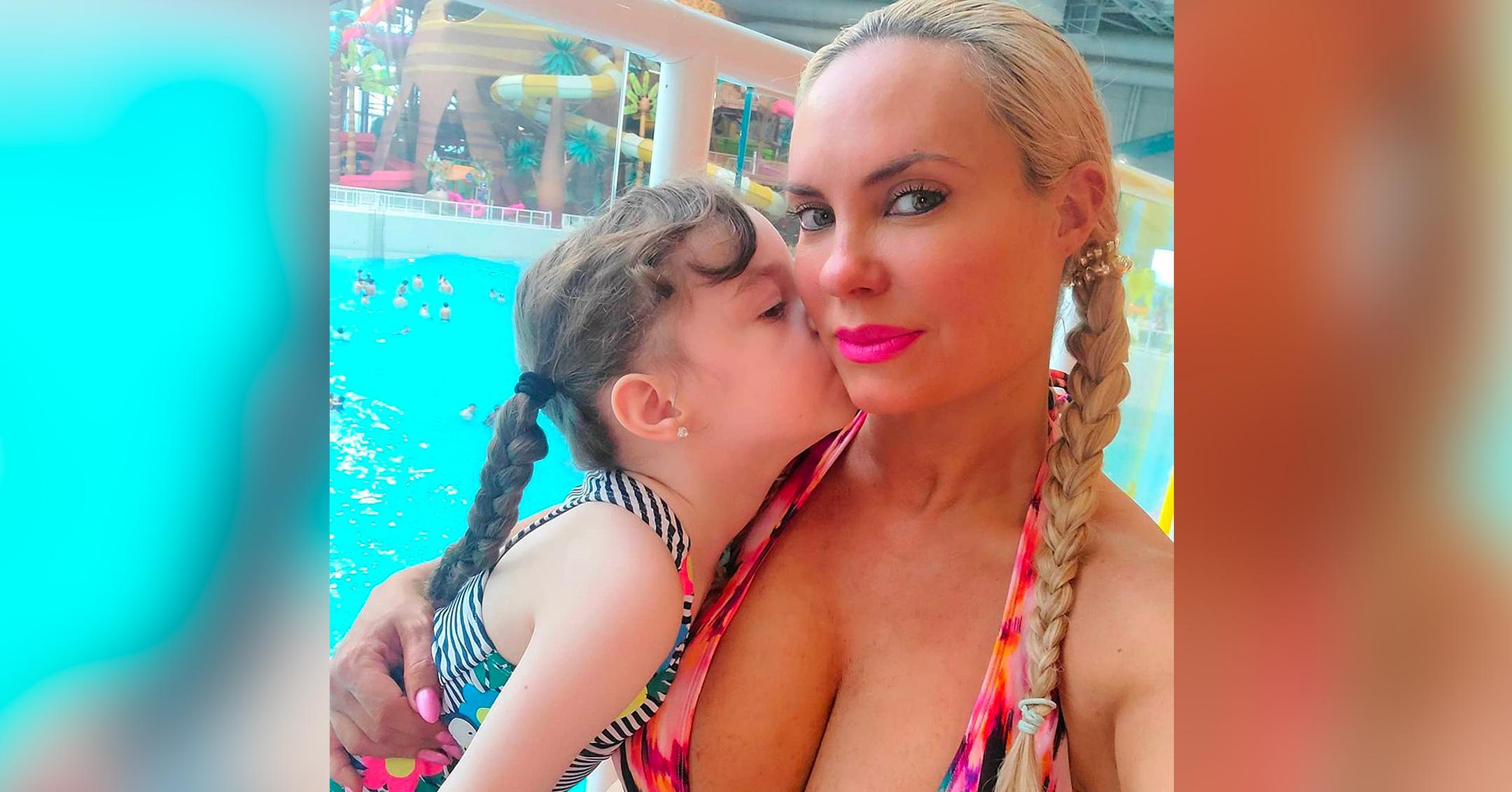 Coco Austin's Daughter Chanel Films The Star On TikTok As The Self-Professed 'Germaphobe' Scrubs The House Clean
For Coco Austin and Ice-T's daughter Chanel, it's all play and no work!
While the model was busy cleaning every corner of their home, the 6-year-old decided to grab hold of her phone and document the thorough process.
Article continues below advertisement
"When your 6 year old daughter takes over your TikTok while cleaning up. She is actually good at filming. She started doing TikToks on her own page at 4 before TikTok took it down, they were so hysterical (They took it down because of age restrictions)," the mom-one noted. "Also I've always been obsessed with cleaning. I'm kinda a germophobe #cleanfreak #alwayscleaning."
Article continues below advertisement
The video starts with the California native washing dishes in the kitchen, but she starts dancing her heart out while wearing rubber gloves and holding a sponge and soap. After giving her two pooches a smooch, the scene pans to the living room, where the blonde babe stands atop her white couch and uses a broom to sweep off anything on the cushions.
Next up, the reality star crouches down to give a good scrub to the grout in tile floor, à la Cinderella.
The tot then follows her famous mama to a closet that's stocked with a plethora of cleaning products, and she breaks out a toilet cleaner.
Article continues below advertisement
The final step is in the bathroom, where she uses a toilet brush on the regular hardware and on a miniature-sized one. The dancer clarified that the "mini toilet is Chanel's ... She still uses it because she is so petite."
This past September, Chanel ventured off to kindergarten, which was "a bittersweet day" for the model.
"I guess because Chanel won't be with me every single breathing moment. She is my backbone and I feel empty without her," she gushed as she broke down in tears after dropping her off at school for her first day. "I knew this day would eventually come ...Yeah, I was that mother that cried an hour after dropping her off in the car (and am still crying throughout the day)."