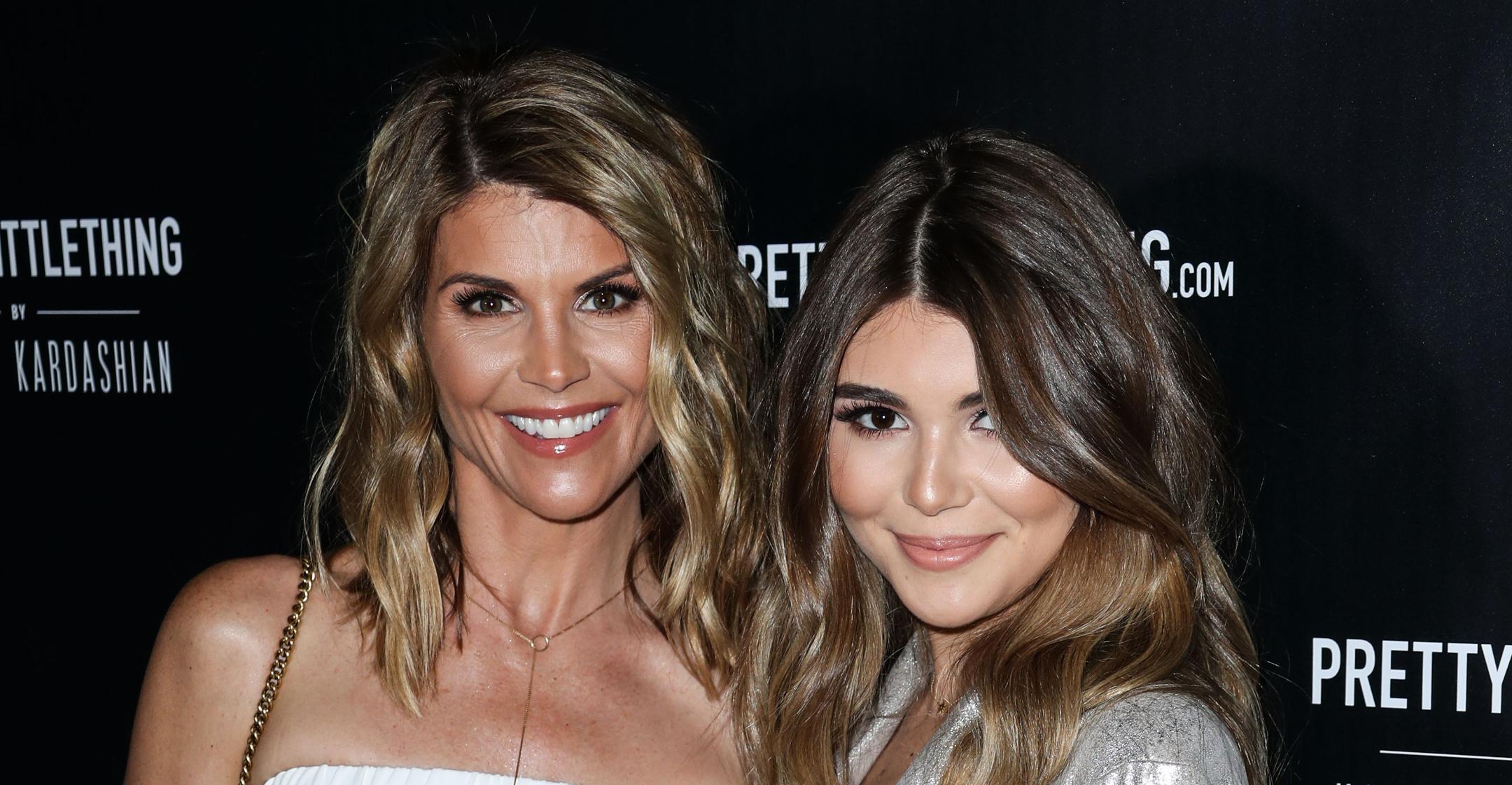 Olivia Jade Giannulli Films Mom Lori Loughlin & Sister Bella As They Attempt To Do The Jerk Dance: See The TikTok Video
It turns out that Dancing With the Stars alum Olivia Jade Giannulli isn't the only one in her family who knows how to groove.
The influencer posted a video on TikTok in which she filmed herself, sister Bella, their mom, Lori Loughlin, and a few others as they did the viral "jerk" dance routine.
Article continues below advertisement
The vlogger was the first one up, and she rated her performance 10/10 since she "did the moves correctly." She told her haters, "idc what u think."
Her sibling was next to take the floor, and she awarded her 8/10, noting she was "a little stiff but the move was there." She followed up by showing a few other people's takes and ended the clip with her mother's dance.
"Mom: 100/10 cute af," she stated. "And surprisingly kind of did it correctly."
The star noted that her dad, Mossimo Giannulli, "didn't want to participate but I'd predict he would have gotten a 10/10."
Article continues below advertisement
While her parents have been keeping a low-profile since they plead guilty to fraud charges, the young star has been trying to work her way back into fans' good graces, even though she too was involved in the scandal, in which her family facilitated her acceptance into USC via monetary donations.
Article continues below advertisement
"I'm not trying to victimize myself. I don't want pity — I don't deserve pity," the YouTube star stated in her first appearance since the drama began. "We messed up. I just want a second chance to be like, 'I recognize I messed up.'"
"I'm so hesitant to talk about it because of the trauma ... I get so nervous, and I feel like I walk on eggshells when I talk, just because I don't want to say the wrong thing," she explained. "And I want to make it clear to people listening that I'm not trying to victimize myself."
Article continues below advertisement
She then took on the DWTS gig earlier this year, partnering with Val Chmerkovskiy — though she insisted it wasn't a move to craft herself a "redemption story."
Instead, Giannulli just wanted people to get to know her.
"I think for so long I would put up this wall and act a certain way that just wasn't really myself, or I wouldn't talk about things super personal to me because if people didn't like it or I got a bad response, it didn't hurt," she shared on Daily Pop. "But now I think it's such a great platform where I know I have to be honest and just really open with the audience because I think that's also helpful, especially in certain topics."