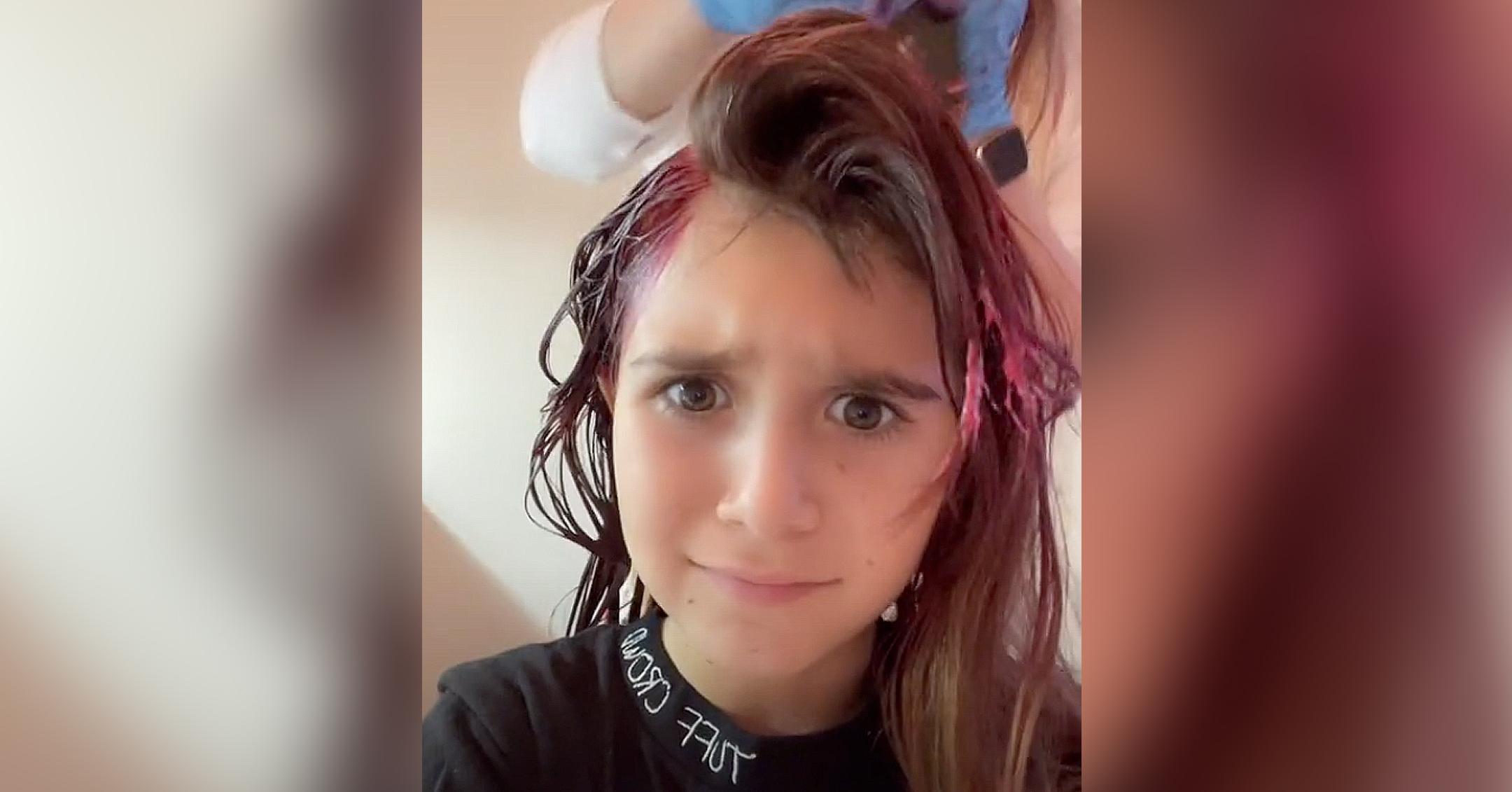 Kourtney Kardashian's Daughter Penelope Disick Debuts Bold Red Hair On TikTok: Watch The Dye Process!
Article continues below advertisement
In the video, which was posted to the mother-daughter duo's joint account, Disick followed along with the "to the salon" trend, in which she mouths the words, "It's really not that bad. It just need a little ... shaping. To the salon!"
Article continues below advertisement
She follows up by recording herself as a stylist starts painting on the red dye, making skeptical and funny faces along the way. The adorable tot then pats away some of the excess dye on her forehead as she waits for the color to set in.
When time's up, she rinses her locks and twists her hair up with a towel. The next scene shows her shaking out her hair and drying it before she shows off the finished look.
Article continues below advertisement
The kiddo actually first revealed the transformation in a previous TikTok, though at the time, her hair was pulled back in a ponytail.
Disick isn't the only one who frequently posts on the social media platform, as Kim Kardashian and 8-year-old North West also have a shared account.
The cousins often appear in each other's posts, though the latter landed herself in hot water when she went against her mom's rules and filmed a live video.
Penelope's older brother, Mason ,12, caught wind of the incident and let the makeup mogul know.
Article continues below advertisement
"Hi I don't wanna disrespect north but I don't think she should do the lives unless someone is with her because people are always screen recording and she might tell information that isn't correct and stuff like that, that she will regret," he texted his aunt. "I did the exact same thing as she did. I would do the lives and now I regret saying one of the things that I said. Just in case for safety."
The mom-of-four appreciated his message, calling him "so mature" and an "insightful king."
"I agree," she replied to her nephew. "She felt bad and I don't think she will do it again but it could be good if you talk to her about it."
Mason's response? "I'd love to talk to her about it," he said. "Next time I come over maybe." Aww!