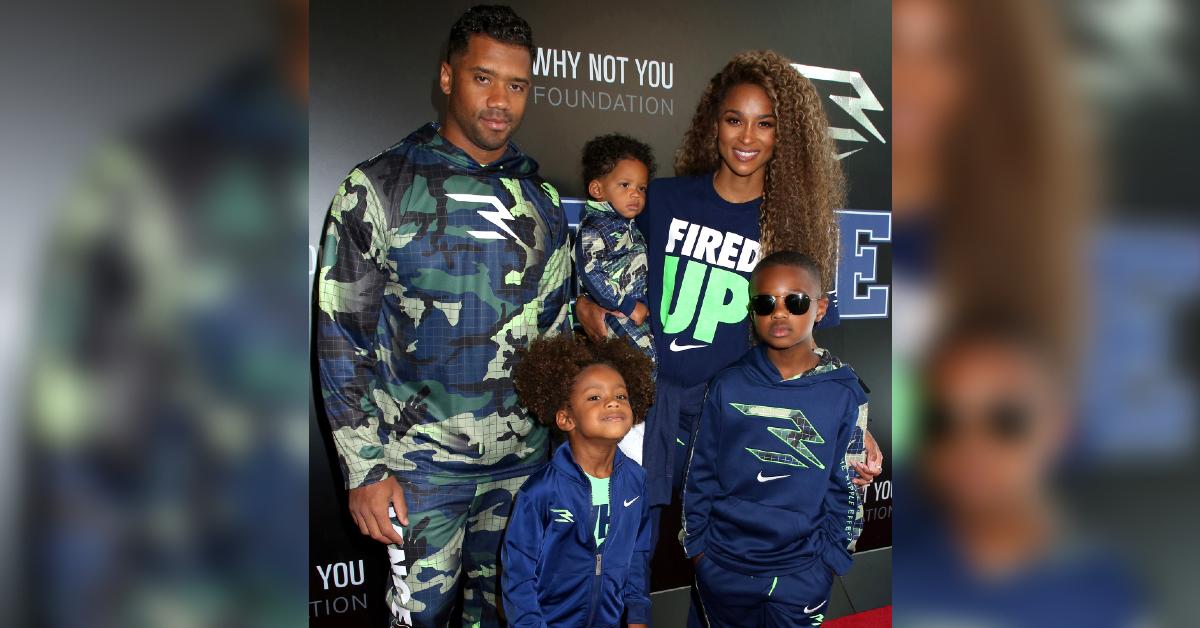 Ciara & Russell Wilson Dish On Parenting Their 3 Rambunctious Kids, Share Thoughts On Having Another Baby
Are Ciara and Russell Wilson planning to level up their family anytime soon?
The parents-of-three just released their first joint children's book, Why Not You?, but the singer insisted that working on the project together hasn't given her a case of baby fever just yet. Asked about the possibility of having a fourth baby, the star quipped to Entertainment Tonight that she wants to "do a couple more hot videos first" and "enjoy the flat tummy while I got it."
Article continues below advertisement
"I look forward to the next baby when the time is right," she added. "But in the meantime, [their book] is our fourth baby."
The duo have been excitedly reading the work to their brood, which consists of Ciara and ex Future's 7-year-old son, Future Zahir, as well as daughter Sienna, 4, and son Win, 19 months.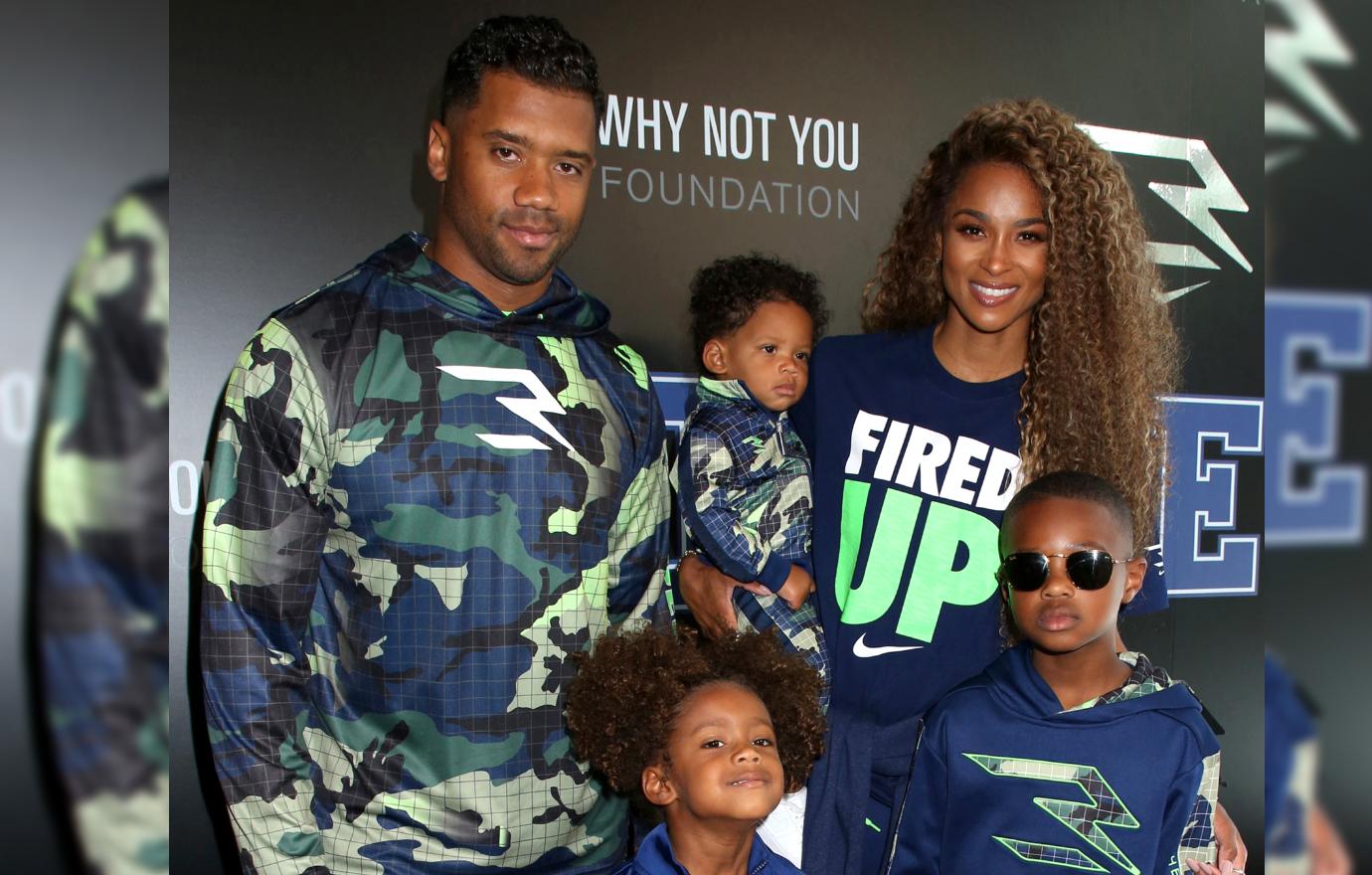 Article continues below advertisement
"The cool thing is that our kids get to be inspired and see references and examples of them in this book. [They] are so excited, it was so sweet," she gushed. "It kind of touches you, because we are so proud of our kids and they're proud of it too, which is really awesome, so just a really special moment when they saw the book for the first time."
"They love reading and I think Ciara is the queen of reading to our kids," the athlete insisted to PEOPLE. 'I'm pretty good, but they always want mama to read the most."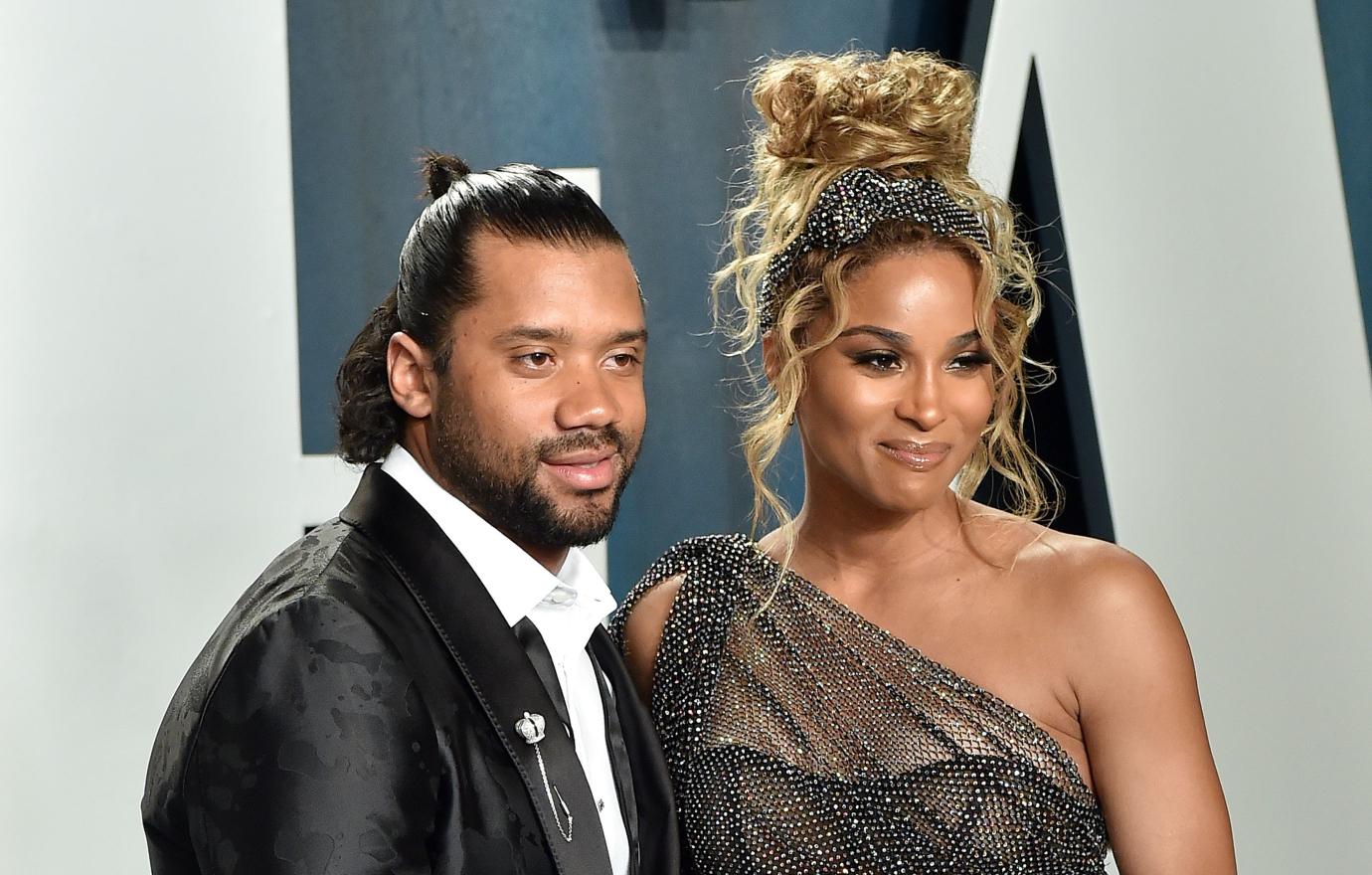 While the tykes may sit still to hear a story, their playtime often turns into a "WWE match situation," noted the "Goodies" crooner. "They love each other so much, and then they also have what I call a love-fight relationship. They love to fight, but then they love each other so much at the same time, and Russ gets in the mix sometimes. He's daddy monster most of the time."
While the mom-of-three acknowledged that it "takes a village" to raise kids that are all in different stage of life, "it's been so much fun," she shared. "Honestly, it's been a blessing. You know, we got triple the love now."