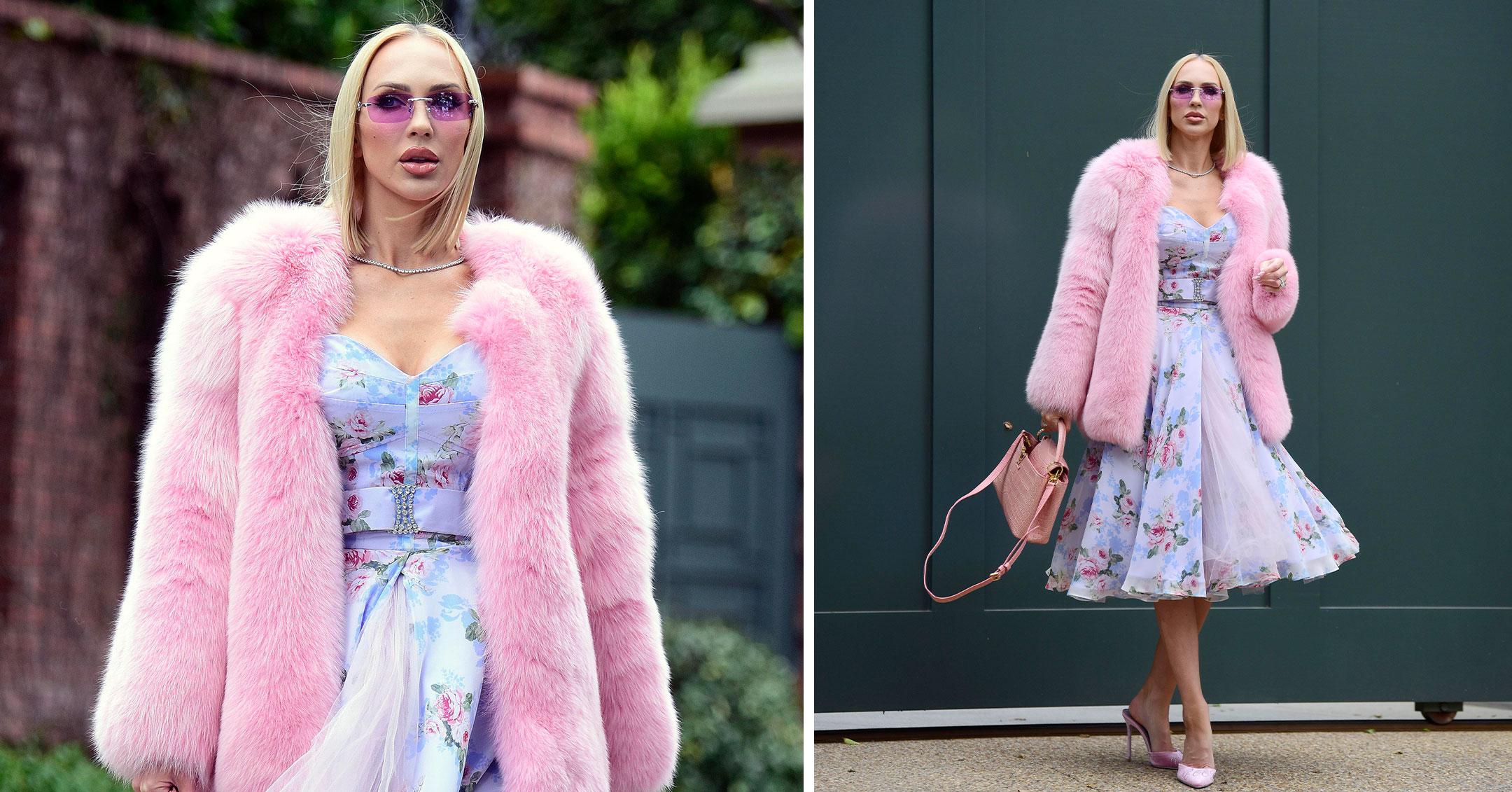 Christine Quinn Arrives To Kathy Hilton's Bash In A Fluffy Pink Coat & Floral Frock — Check Out Her Spring-Ready Ensemble!
Kathy Hilton is all about supporting women, which is why she threw a party at her Bel-Air, Calif., home in partnership with motherhood-focused brand Frida.
Plenty of famous females scored invites to the February 23 shindig, including Selling Sunset star Christine Quinn, Glee actress Jenna Ushkowitz, and Hilton's eldest daughter, Nicky, who's pregnant with her third child.
Scroll down to see photos of Quinn, who is a new mom, at the party!
Article continues below advertisement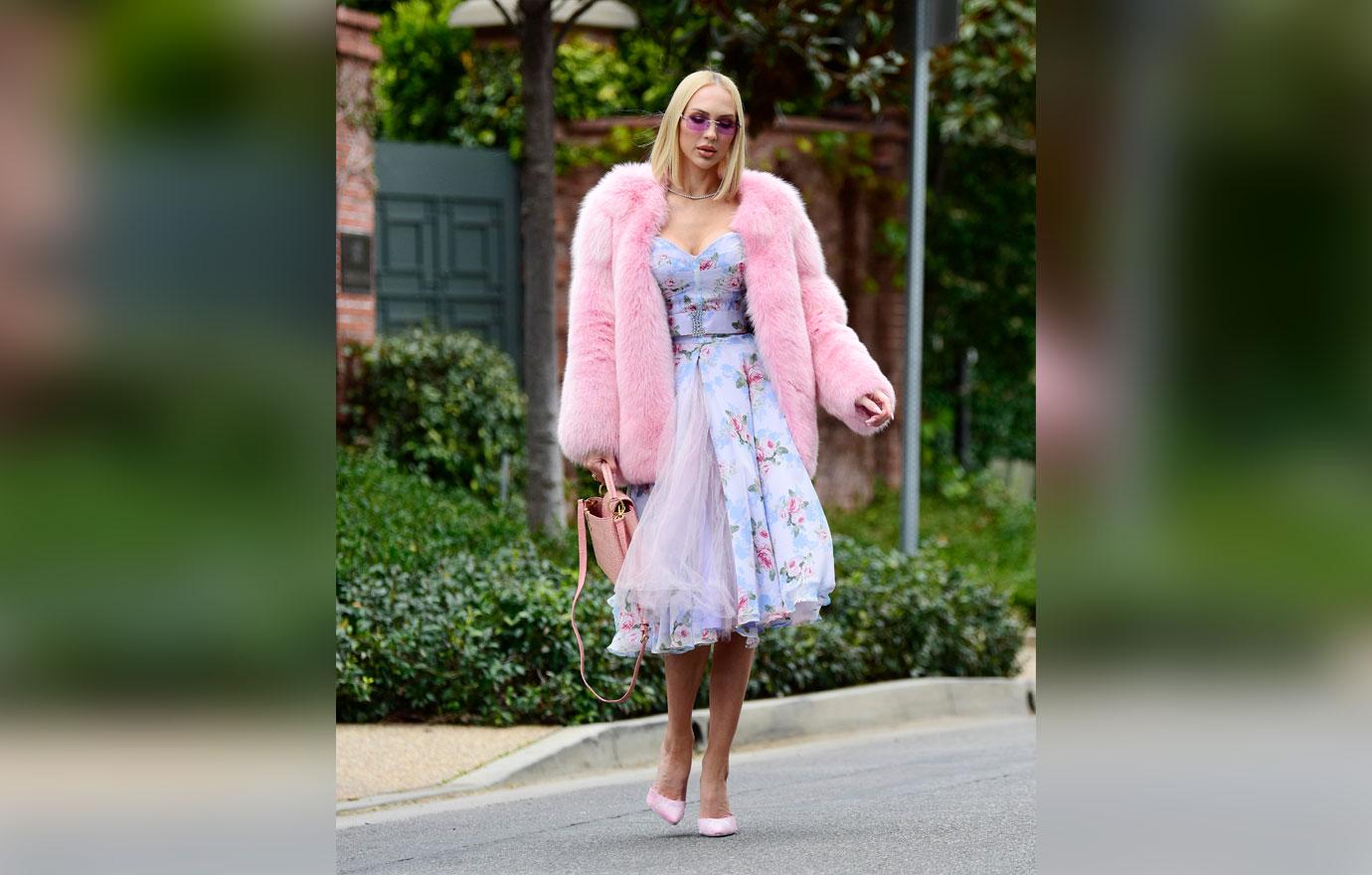 Pretty in pink! The real estate guru stuck to a pastel color palette in a fluffy pale pink coat, strapless watercolor dress and heels. She also carried a pink purse and wore fuchsia-tinted sunglasses.
Though the PrettyLittleThing model is known for her over-the-top outfits, she never had designer duds when she was younger.
"When I was a teenager, my parents couldn't afford any clothes growing up, so I was always given my sister's clothes. I would go and make crop tops out of sweatshirts, and I would make my clothes tighter," she recalled to Vogue. "Even though my clothes were from Kmart or Walmart, I was still having fun with making it look like it was always really cool and different. My style was always over-the-top in school. I would get in trouble so many times for wearing short skirts and crop tops."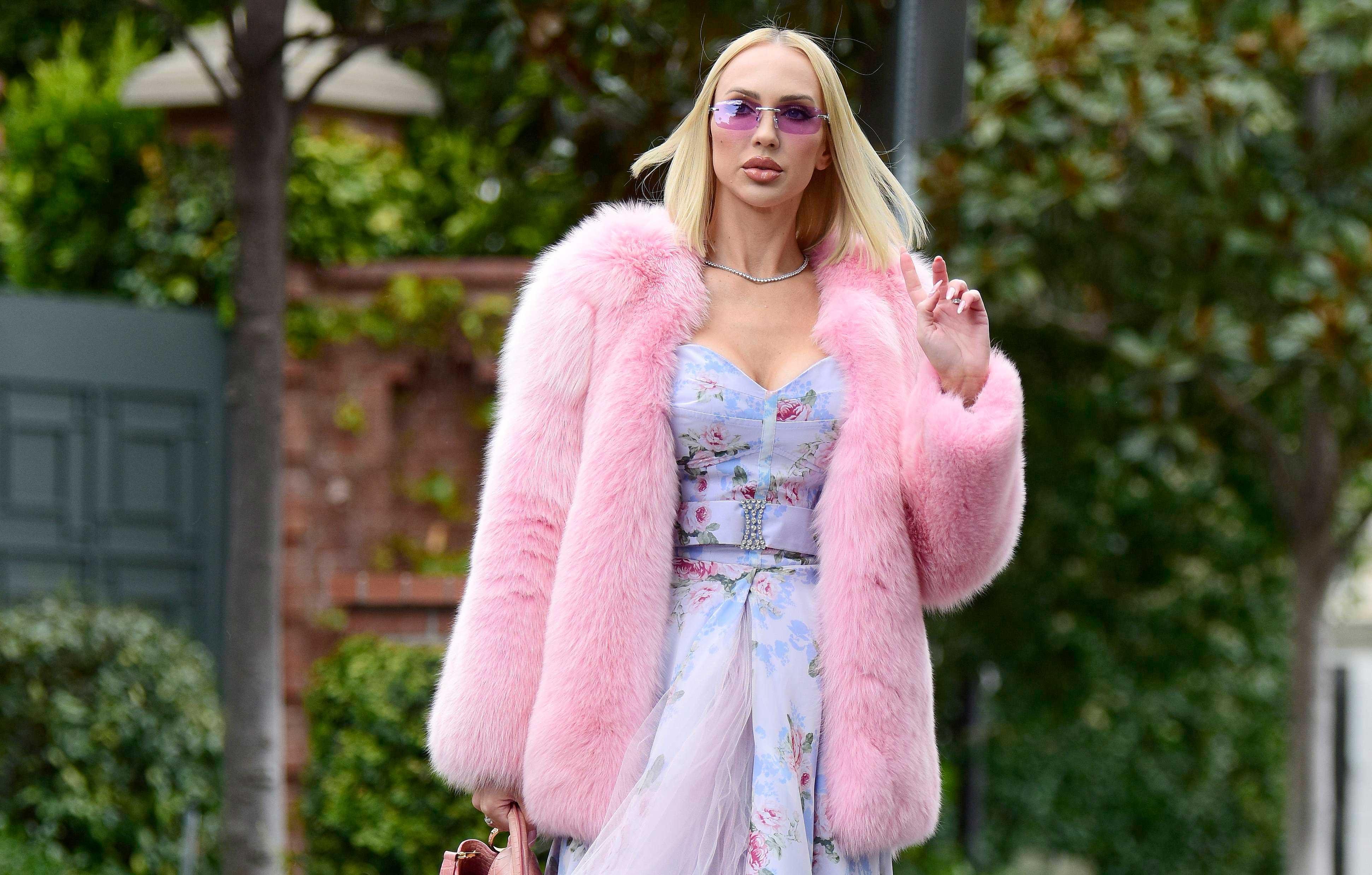 The How To Be a Boss B*tch author once estimated that she has about 400 pairs of shoes.
"Shoes really make a look," she noted. "And if I'm wearing an athletic outfit, I can dress it up and feel like a million dollars, just by putting on a pair of heels or boots. or me it's a problem, but it's a good problem to have."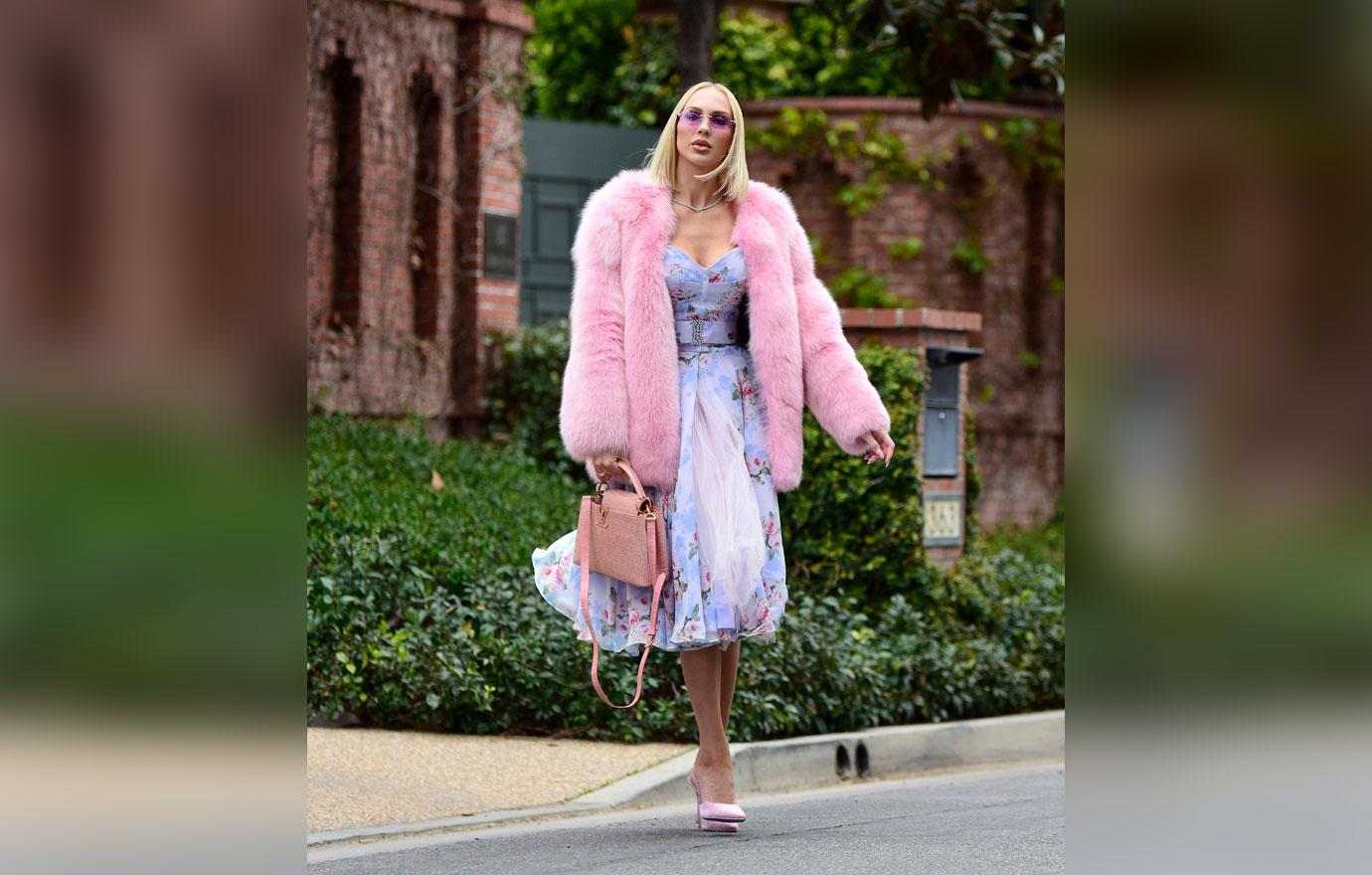 Quinn also spilled one of her best kept secrets about her heels.
"Everyone's like, 'How do you walk in those shoes all day when you work?' And I don't walk in them all day. When I'm in houses, if I'm not doing meetings, if I'm sitting at the office ... so when I don't need to wear them, I put my flats on," she explained to ELLE. "It's just all about saving your feet. That's my biggest trick."