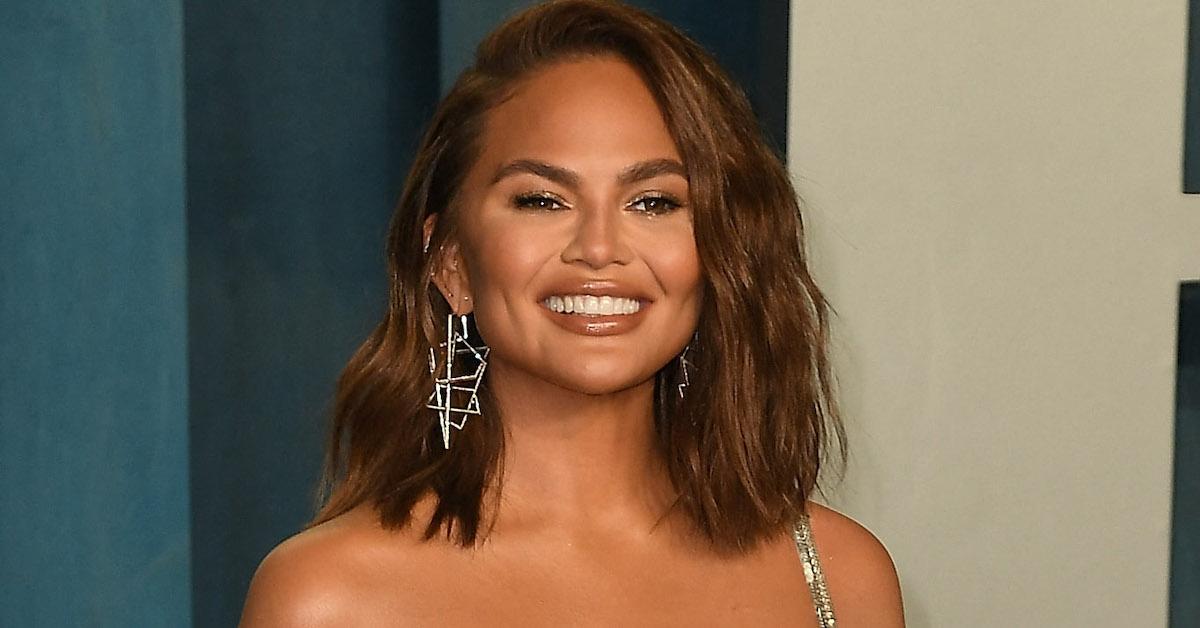 Chrissy Teigen Is 'So Proud' After Taking Her First Group Fitness Class in Years
The thing about working out is that it's different for everyone. Some folks prefer working one-on-one with a trainer while others thrive in a high-energy class with other people; there's no "right" way to get it done. As long as you're moving your body and working those muscles, you're killing it. And double kudos to those who are willing to try something completely new.
For Chrissy Teigen, the idea of taking a group fitness class was so awkward for her that she avoided doing it for years — until recently, that is.
Article continues below advertisement
On August 16, the model and cookbook author took to her Instagram Stories to celebrate stepping outside her comfort zone by joining a pilates session. "So proud of the us!!" Teigen, 37 captioned the update. The mom-of-four included a mirror selfie with her classmates, including daughter Luna, 8.
"I haven't done a workout class in years because I am embarrassed 😬," she continued.
"And I really haven't worked out for 😬😬😬," she said, hinting that it had been a while since her last sweat session.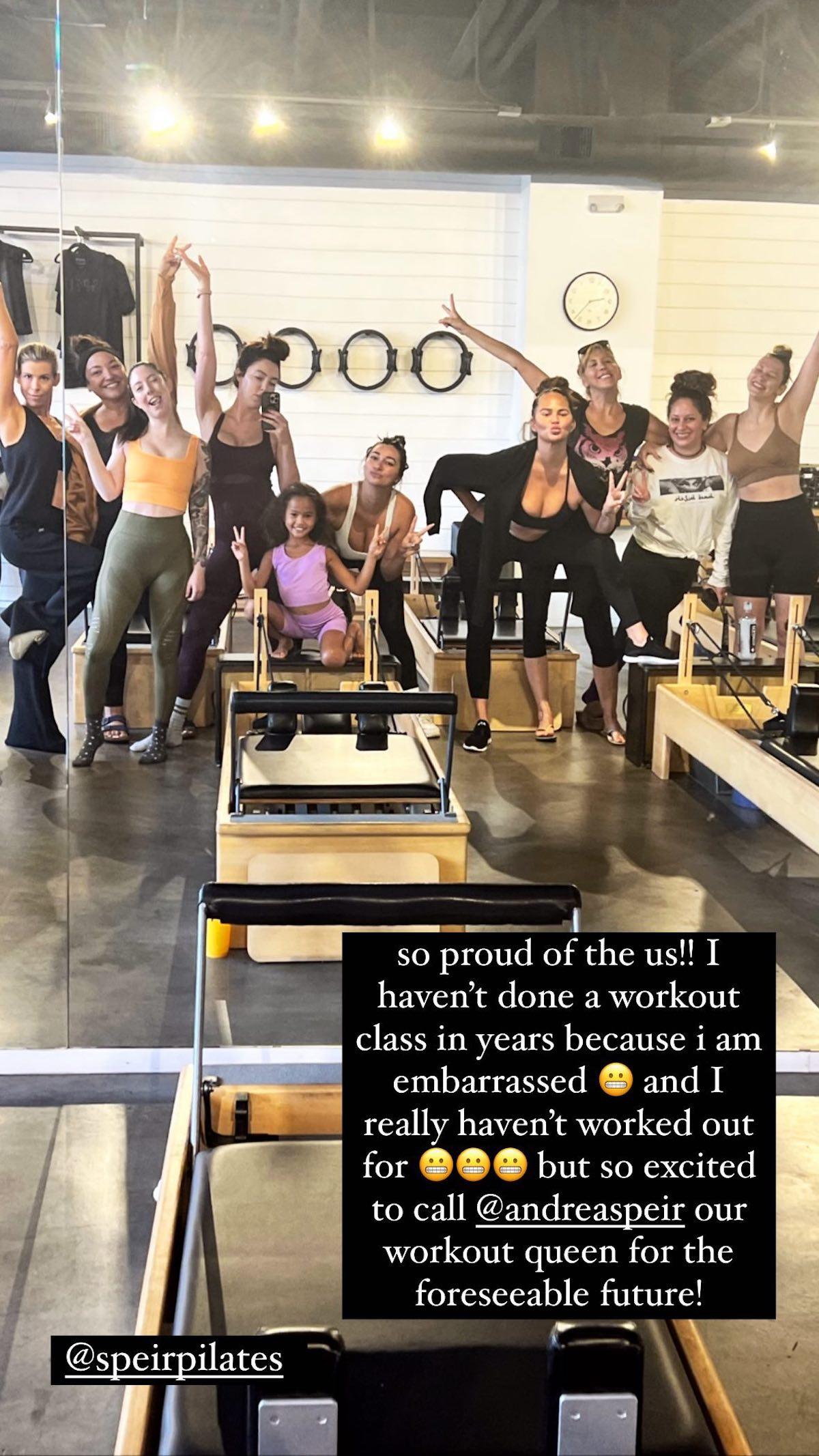 Article continues below advertisement
Teigen and her husband, John Legend, have four kids — and two of them are under 1 year old. Their oldest, daughter Luna, was born in 2016, followed by their son, Miles, in 2018. After a second-trimester pregnancy loss in 2020, the couple added two children to their family in 2023: Teigen gave birth to their daughter, Esti, in January, and they welcomed a son, Wren, in June.
With so many young children to care for, it's all that much more impressive that Teigen had the energy and courage to take a group fitness class outside of her home.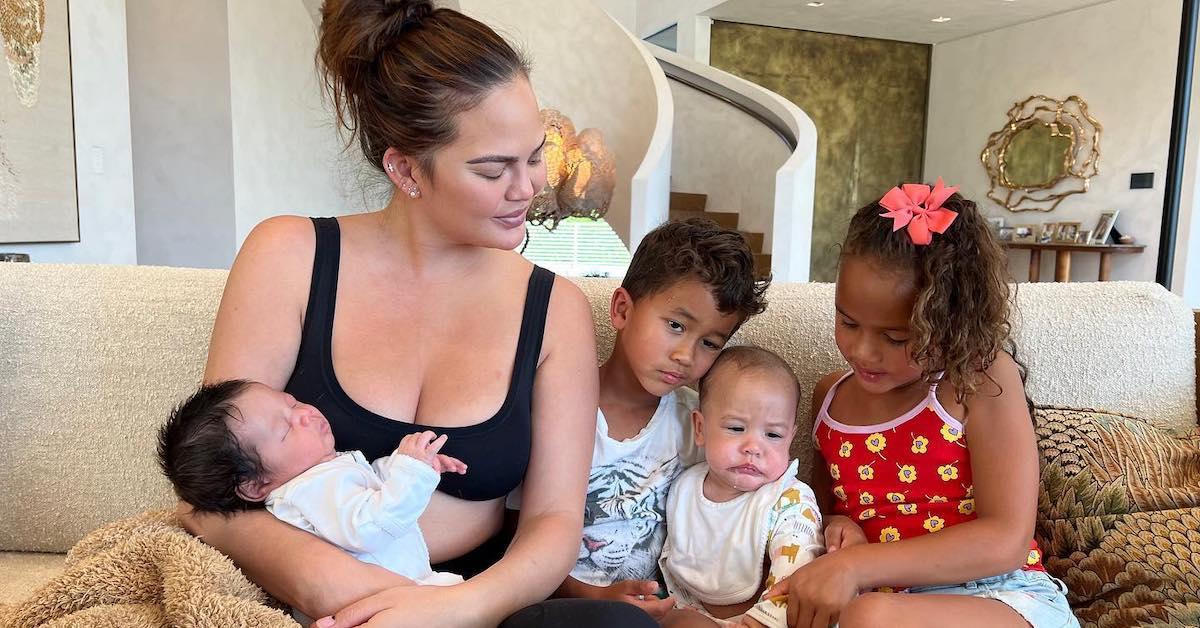 Article continues below advertisement
Before literally doubling her number of kids in 2023, Chrissy sweated it out with the help of Simone De La Rue's dance-based workouts.
"Chrissy Teigen I've been with for three or four years," De La Rue told Business Insider in 2018. "We do more laughing than working out, to be honest. She's a hilarious person and I like having a giggle with her."
In February 2022, Teigen shared an Instagram video of herself doing a YouTube yoga session from Nicole McPherson. Luna and Miles made sure to "help" their mom out, too.
Article continues below advertisement
Whether or not Teigen makes group pilates classes a regular part of her fitness routine, we're proud of her for pushing past her self-consciousness and giving it a try. Luna looked like she had a blast, too — so it's a win-win!