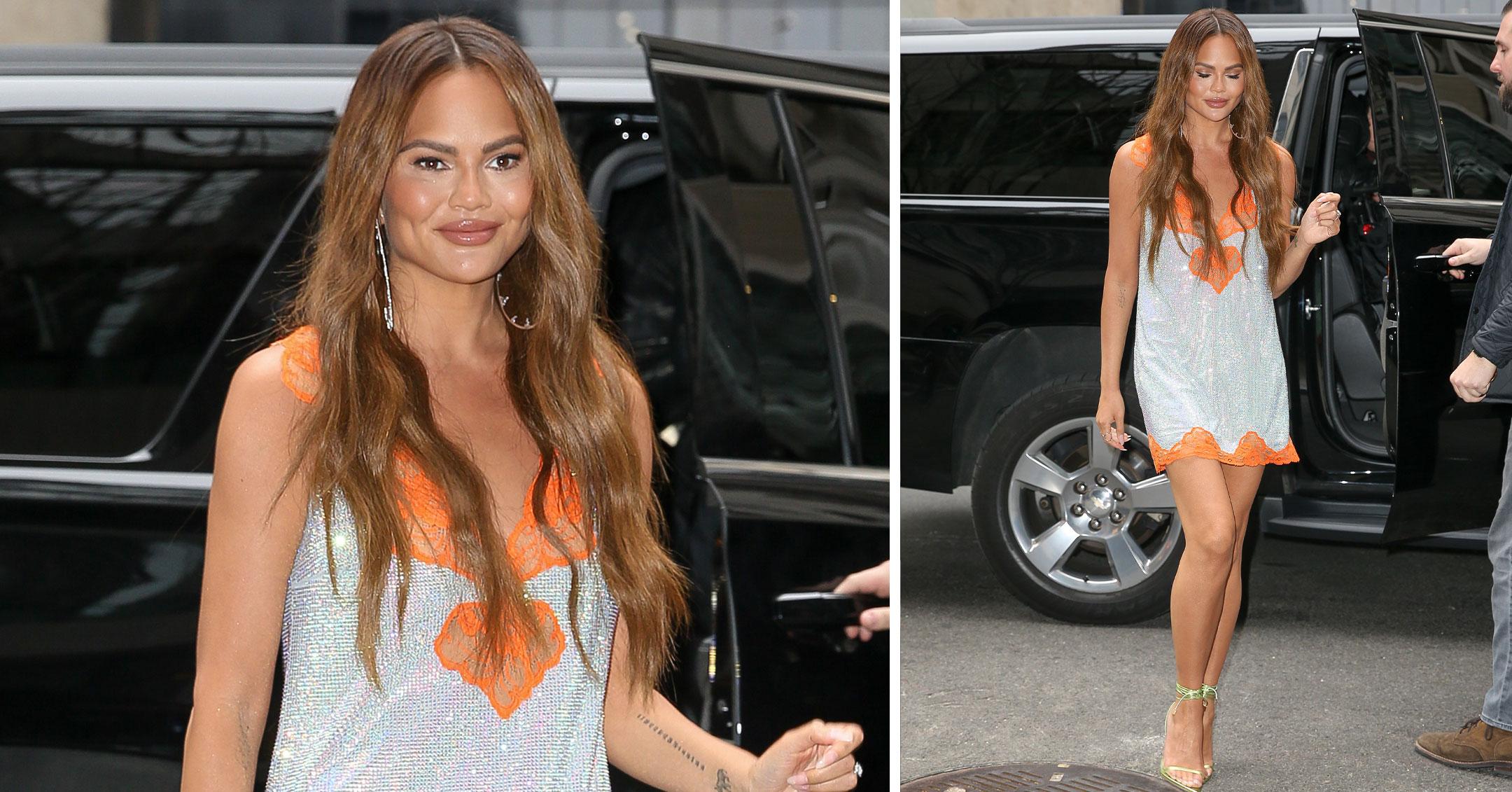 Chrissy Teigen Looks Fabulous In A Shiny Mini Dress During NYC Visit — See Photos!
Chrissy Teigen can do no wrong! The model looked fantastic as she was spotted out and about in New York City on April 25.
The brunette babe sported a shiny dress, which had some orange on the top and bottom of the outfit. Additionally, she showed off her long, lean legs.
Scroll through the gallery below to see more photos!
Article continues below advertisement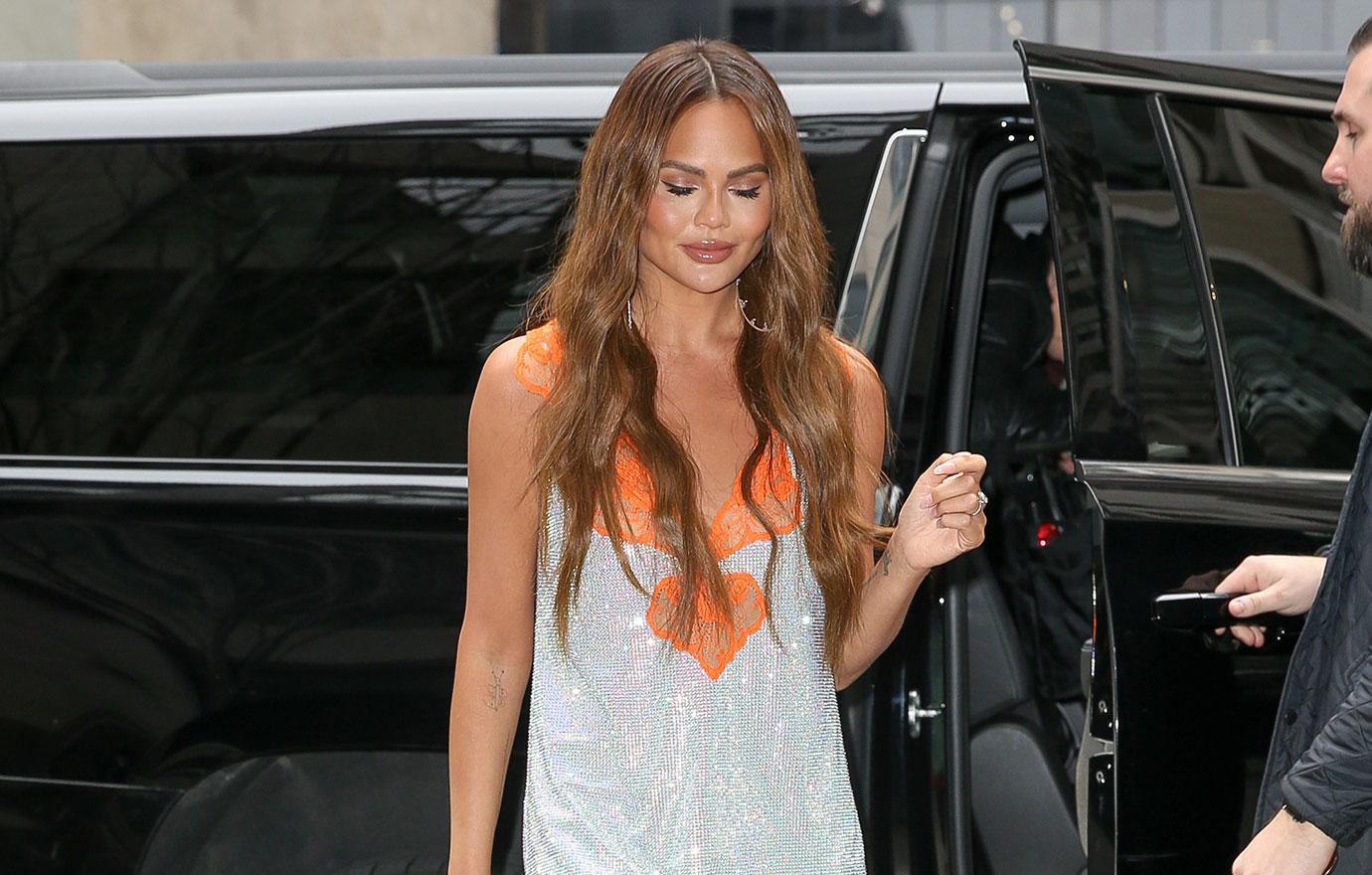 The mom-of-two — she shares daughter Luna and son Miles with husband John Legend — also showed off her fun earrings.
"back at @jimmyfallon! watch us tonight - talking about this Thursday's premiere of PART TWO of #THEWAYDOWN annnnnd debut a new game that I'm not sure anyone else is ever gonna agree to doing lol," she wrote on Instagram.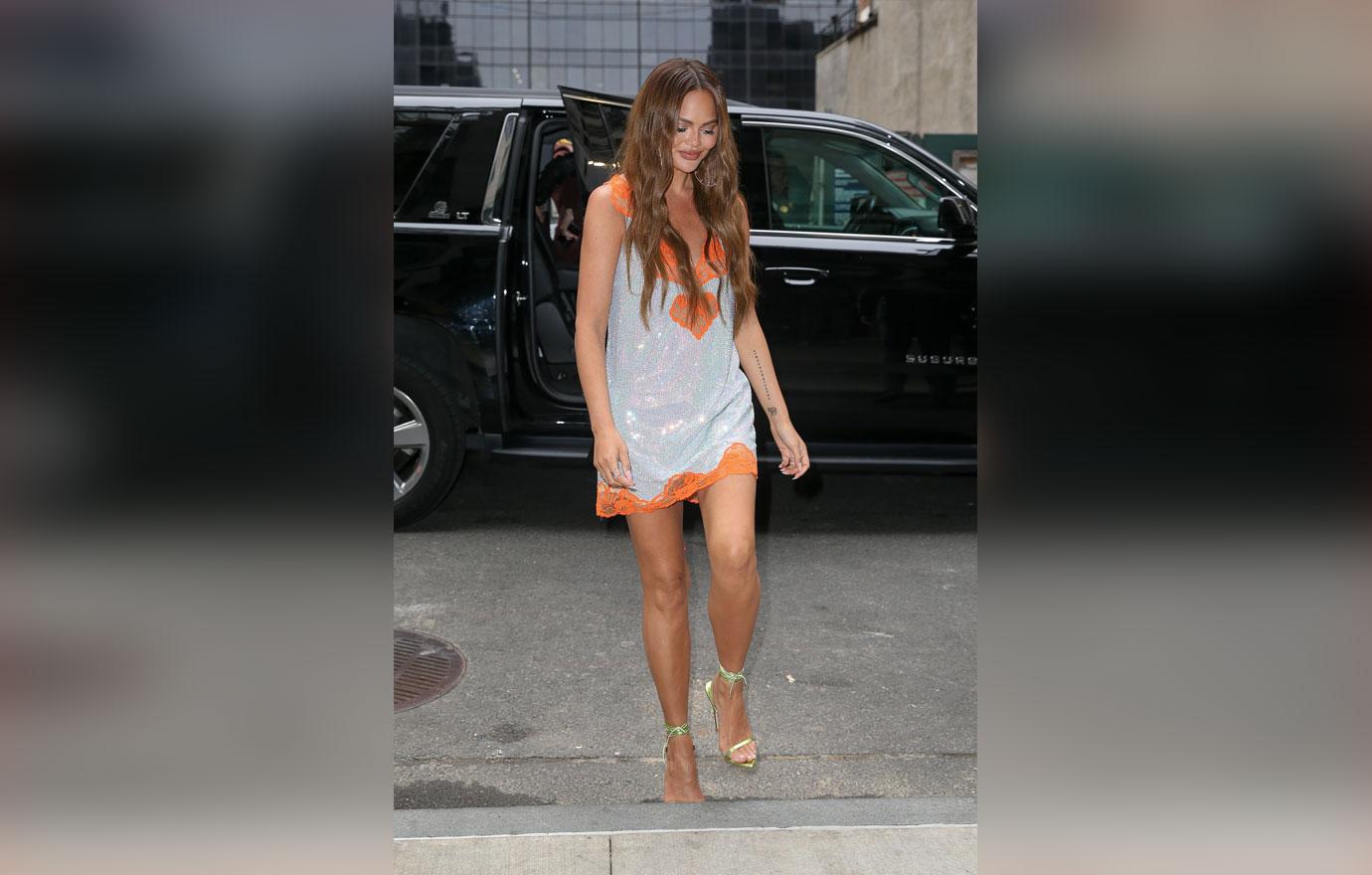 During her sit-down chat, Teigen gushed over bringing her two tots to Las Vegas for the 2022 Grammy Awards.
"That was their first time to Las Vegas. It was crazy," the 36-year-old said. "It was really wonderful. They had a good time. They got to see a ton of celebrities obviously. It was so cool."
She also noted that her son has a flair for fashion.
"Miles loves a suit," noted Teigen. "He's like John."
Article continues below advertisement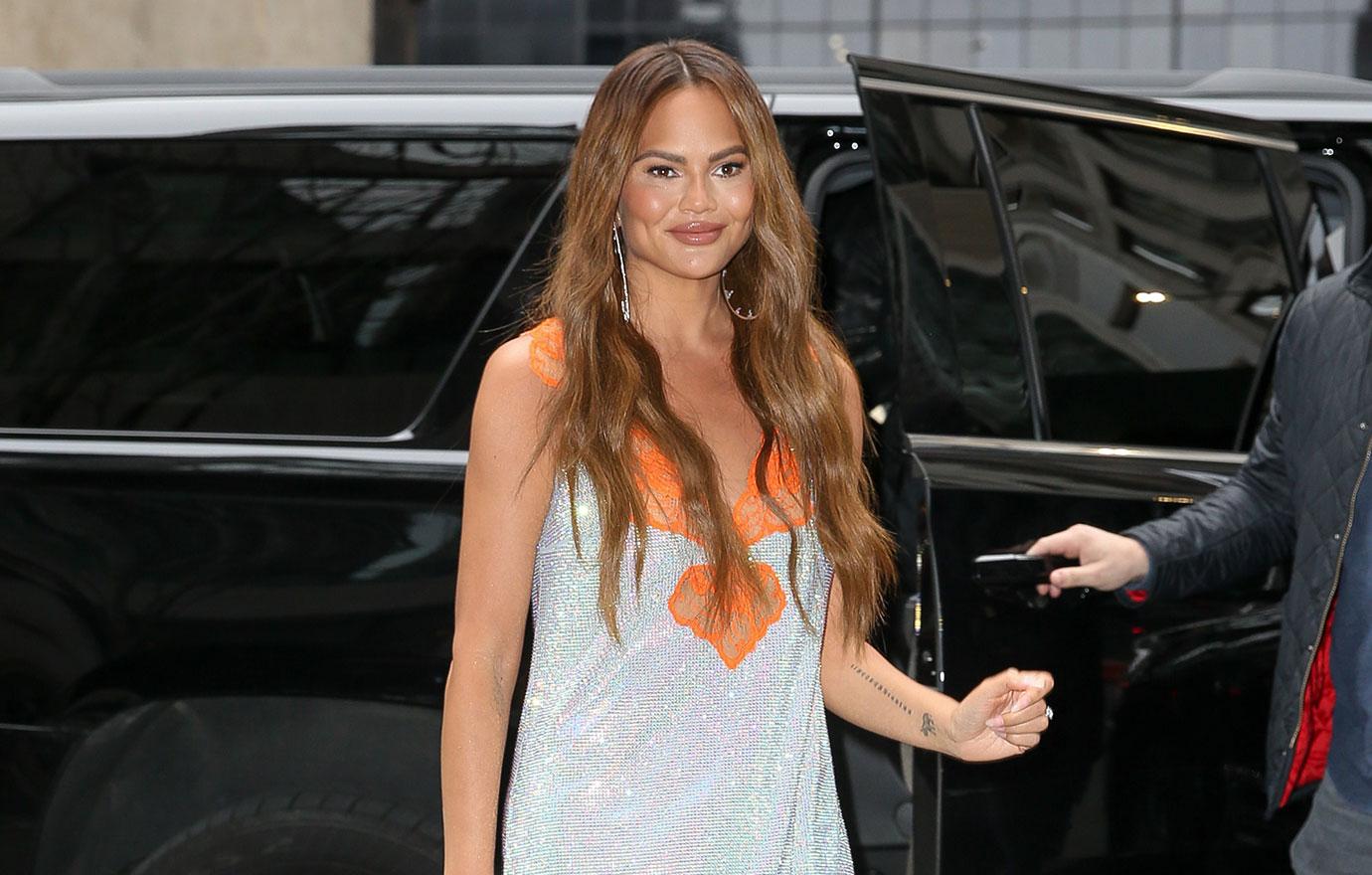 These days, Miles is into T-ball, but he doesn't always understand the rules of the game!
"Imagine going into it blindly — he's never seen a baseball game before," the cookbook author shared. "His coach will be like, 'Go to first base,' and he's like, 'I don't know where first base is!'"
"He doesn't know what to do! Of course he doesn't know to drop the bat. We have fun watching. We're not an athletic bunch, honestly," the Hollywood star quipped. "But John is so proud! It's really awesome."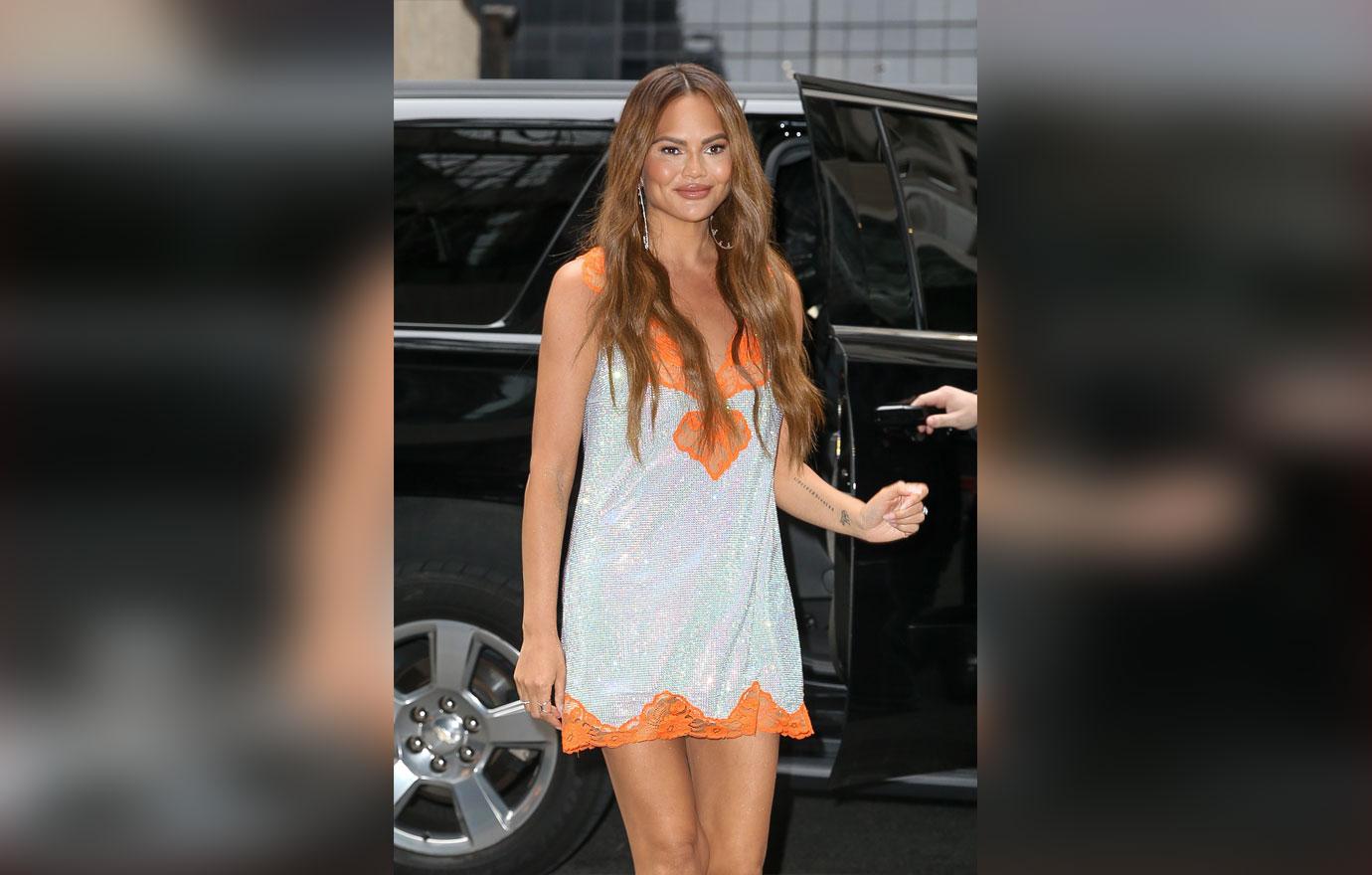 Recently, Teigen celebrated six months of sobriety, and she admitted she has come a long way.
"These things are very weird for me, because I'm so used to getting so hammered at these things. Awards season, I very much connect to enjoying yourself and having champagne, but I also connected with those feelings of immense regret or stupid moments," she spilled to Entertainment Tonight while at the March 19 Hollywood Beauty Awards. "Like, 'I can't believe I said that.' or 'I can't believe I did that' and 'I'm so embarrassed.' So, it's so nice not to have those feelings anymore."