Chrissy Teigen Shows Off 'New Brow Hairs' One Month After Having 'Eyebrow Transplant Surgery': See Her Look!
Chrissy Teigen has no regrets over her recent "eyebrow transplant surgery."
One month after having the cosmetic procedure done, the cookbook author shared a video that showed off her thicker arches, captioning the Instagram post, "Welcome, new brow hairs!!!!"
Article continues below advertisement
The star first revealed she was having the work done on November 20. "I never wear makeup if I can avoid it, so I was so excited for this eyebrow transplant surgery where they take hairs from the back of your head," she explained while visiting the office of Dr. Jason Diamond.
The model noticed results right after the doc finished up, telling fans, "It's so cool to have brows again!" She also gave a warning to teens, telling them, "Do not pluck them all off like I did!!"
Article continues below advertisement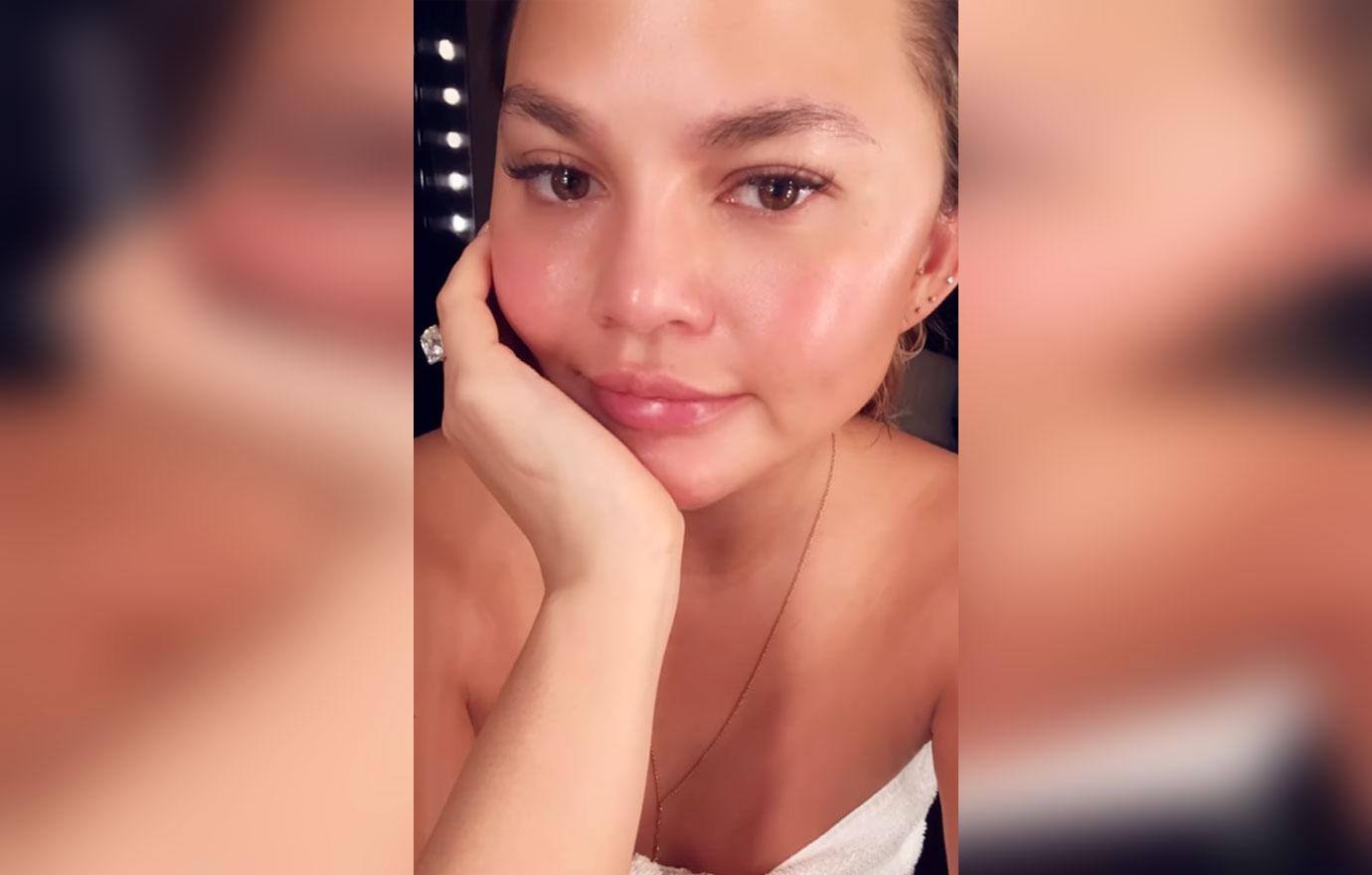 Teigen also saw Dr. Diamond in September to undergo buccal fat removal, which removed some of the fat from her cheeks, giving her face a slimmer appearance.
"Since I quit drinking, I'm really seeing the results. And I like it. Yea, I did it," she stated. "No shame in my dr. diamond game."
Article continues below advertisement
Years prior, she had fat "sucked out" of her armpit, which she called "one of the best things."
"It's a big secret, but I don't care. It was nine years ago or so," she confessed. "And I had two inches to my armpit. Now it's back though, so now I've gotta pay for [liposuction] again."
Article continues below advertisement
Despite the nips and tucks, the Lip Sync Battle cohost insisted that she's done with "diet culture."
"I've thrown all of that out of the window," she shared with PEOPLE. "I think now at this point in my life it's more important for me to enjoy things as they come."
"I eat things when I want them. Because if I don't my mind personally goes crazy," explained the Sports Illustrated Swimsuit star. "I kind of put my mind over body a little bit, mind and spirit over body. If it's going to make me happy and make me feel good, then I indulge in it."